Hello Mommas! It's Julia with another baby product recommendation. Once again, my sweet girl, Clementine, was my official product tester.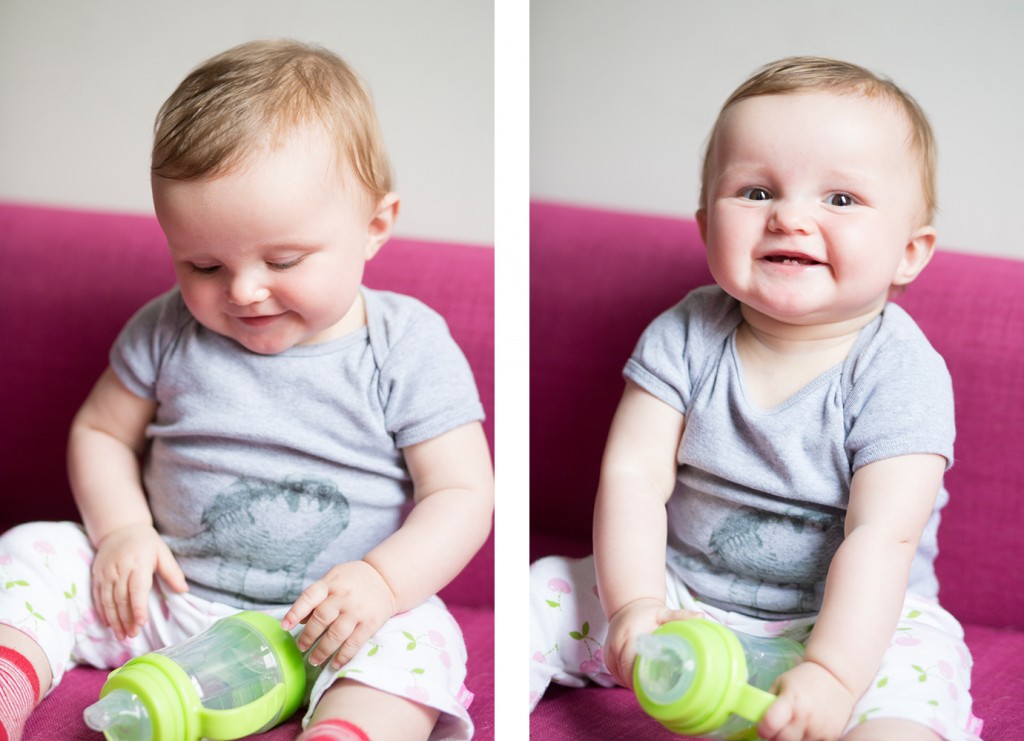 Clementine loves drinking from adult cups. When she sees her dad and I drink from a glass she immediately reaches her hands out. But of course this results in a big mess, a wet onesie and possibly stains everywhere. So I decided it was time to get rid of the bottle and test out a "big girl" cup.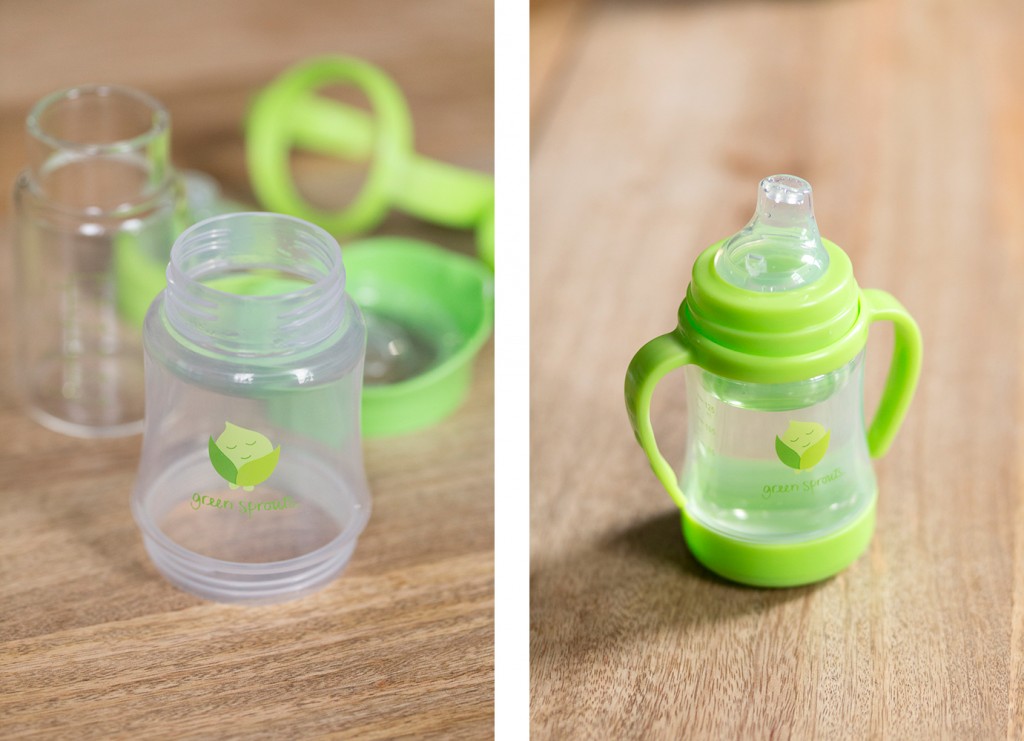 Introducing the Glass Sip 'n Straw Cup by Green Sprouts. What I love about this cup is the liquids only touch the silicone and glass, but never the plastic. Plastic can absorb odors and tastes, but silicone and glass are super safe. The plastic is only on the outside and keeps the cup from breaking. It also prevents Clementine's little hands from getting burned if there is hot liquid inside the glass cup.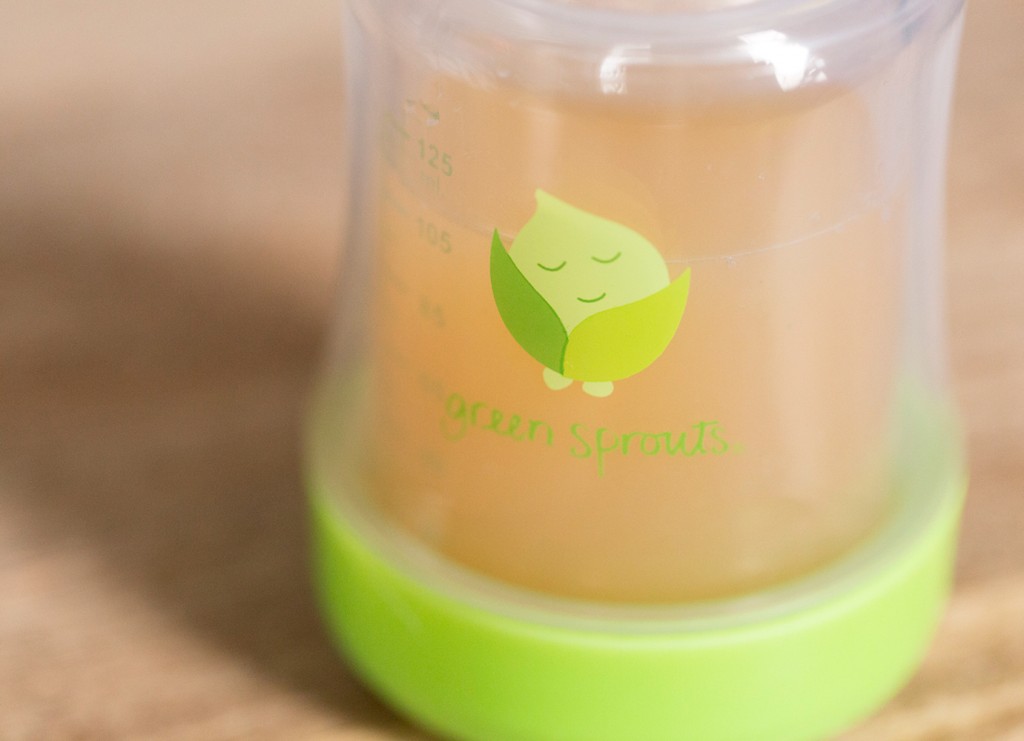 I also really liked that the cup comes with two interchangeable tops. Clementine is 9 months old now, so she is a little young for the straw. She currently uses the sippy top. She still has to figure out how to hold the cup up so that liquid will actually enter her mouth, but we're working on that! In a couple of weeks we will start her on the straw top, which should be fun for her to test out.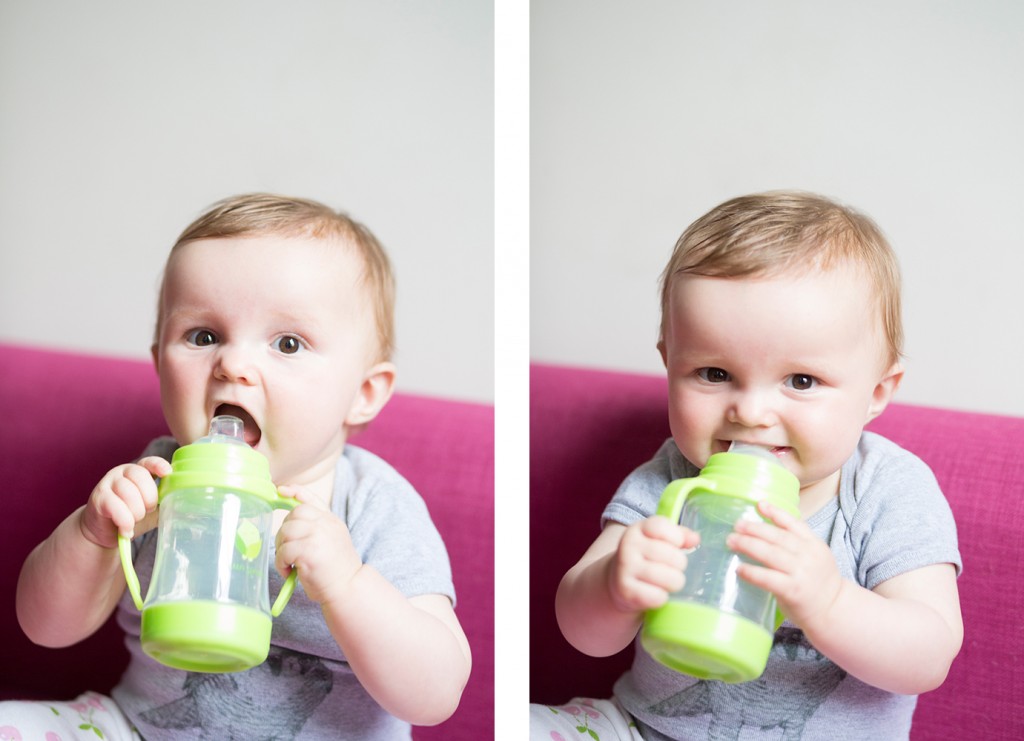 Another thing I like about this cup are the two handles for easy holding. She can even hold it with one hand now!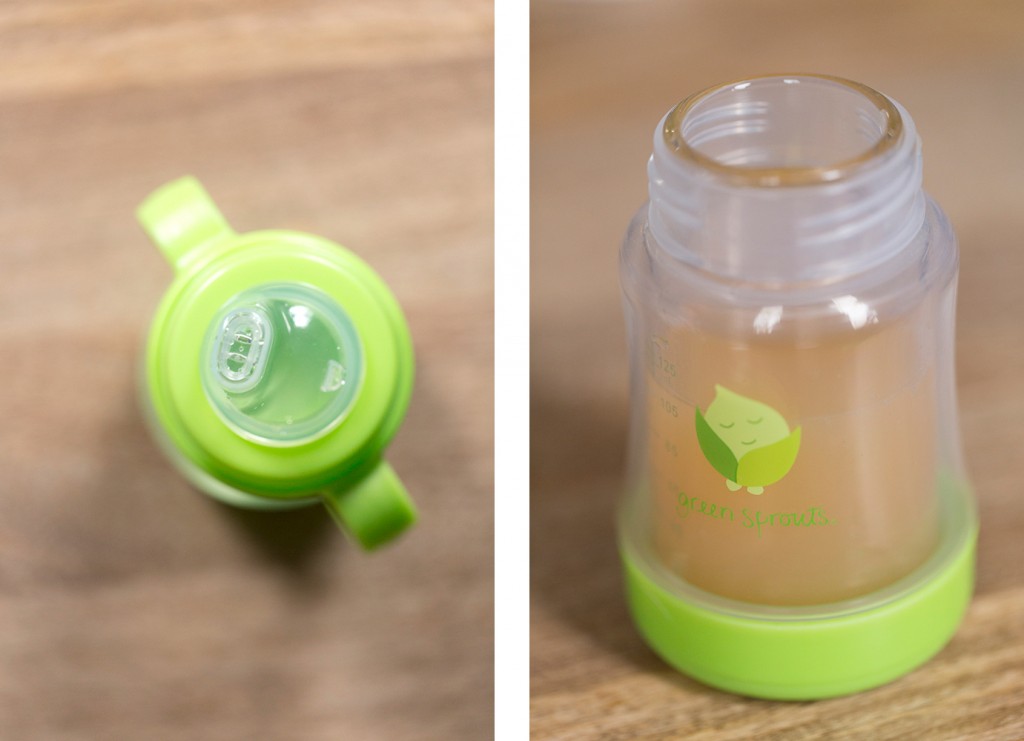 Looks like something your baby might like? You can find it on the iPlay website. Save 20% off your entire purchase with code IPFAN14.