My 4 month old Clementine's most loved activity these days is touching everything she can get, pulling it to her mouth, and exploring it with her tongue. It actually goes in a very simple pattern: See – Grab – Pull – Bite. Not too different from my dog, Lola, when she was a puppy, with a similar level of frustration when things are out of reach or don't taste well.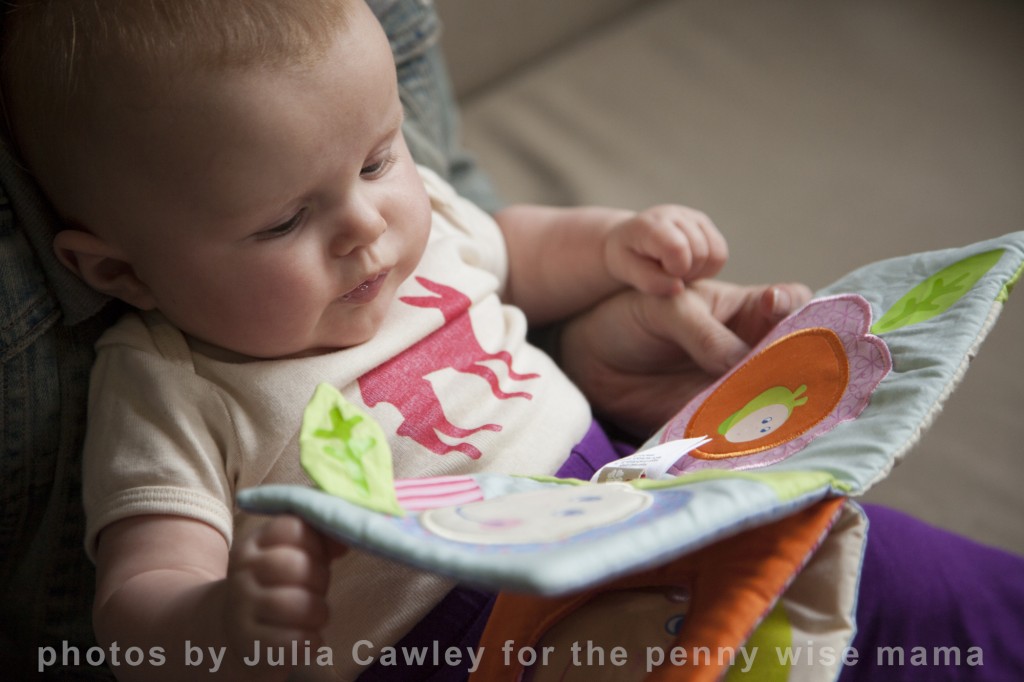 Good thing HABA seems to know what my baby wants. The Pure Nature Fabric Book Magic Leaf satisfies all of Clem's latest hobbies. It is colorful, super soft, and makes interesting sounds when being squeezed because some pages are filled with plastic. Perfect for my little explorer. And when she puts it in her mouth I am glad to know that it is made of 100% organic cotton. I also like that it is washable. Clem tends to drool a lot while reading her daily literature.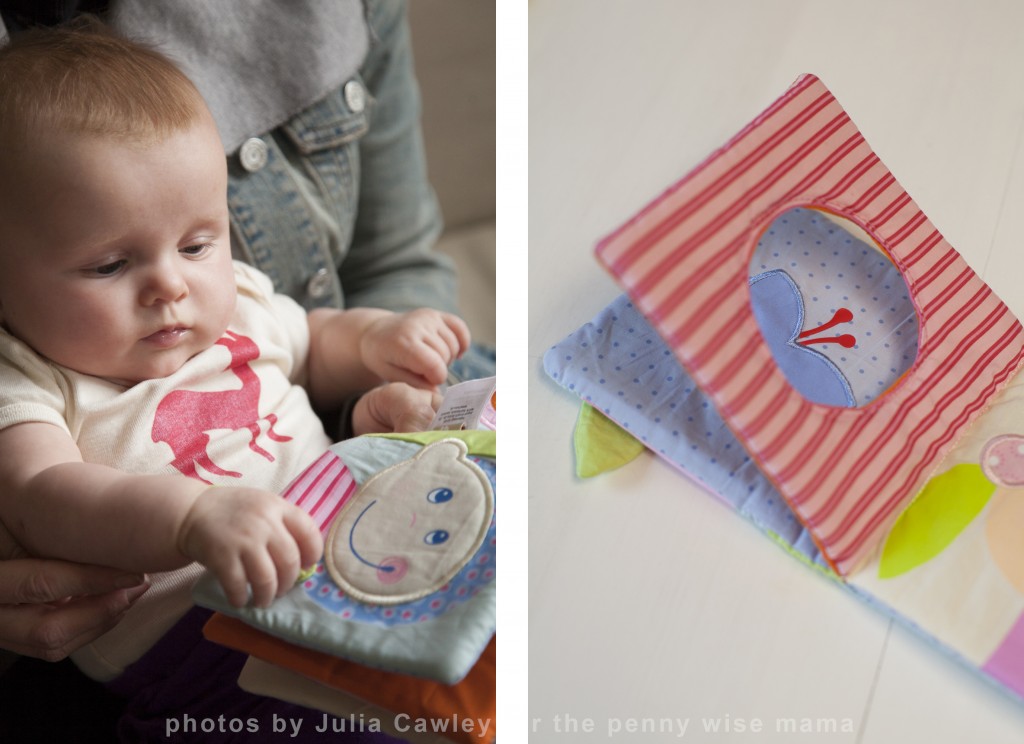 Besides books, HABA has a great selection of other organic cotton toys, in addition to wooden toys. And on top of that, they are a German company! I am German! So that should say it all. 🙂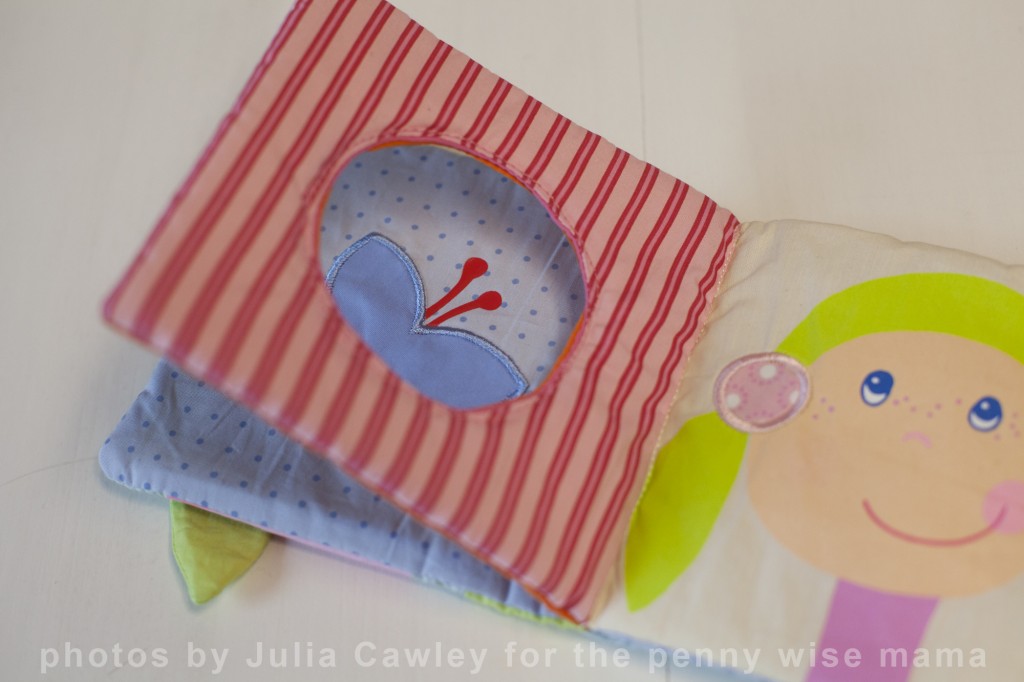 With the holidays right around the corner, HABA toys and books would make great gifts! Visit the HABA website to learn more.