There are so many wonderful things about this time of year, but one of my favorites is shopping for my loved ones. This past weekend I made a trip to one of our favorite children's stores, Gymboree, to take advantage of the awesome sale they were having. Plus, I really wanted to check out the new holiday collections in hopes of finding some cute outfits for my twin girls!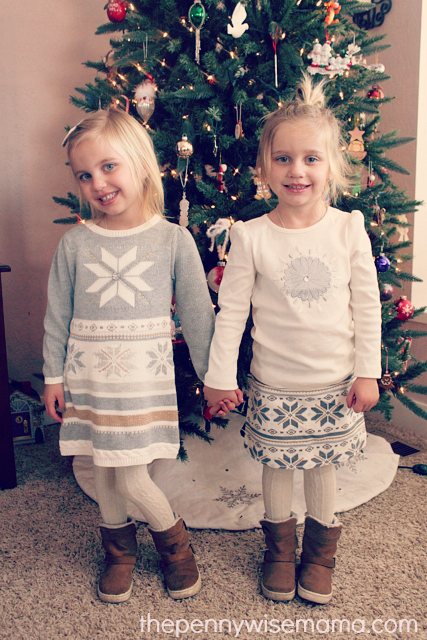 As soon as I walked into my local Gymboree, I was greeted with the Snowflake Glamour Collection. It was love at first sight! All the silver, gold, and sparkly accents had me dreamy. The added snowflakes really make this an adorable winter collection. I ended up picking out the Winter Flower Gem Tee and Fair Isle Corduroy Skort for one of my girls and the Fair Isle Sparkly Dress for the other. I also found some Gold Sparkle Cable Tights to match.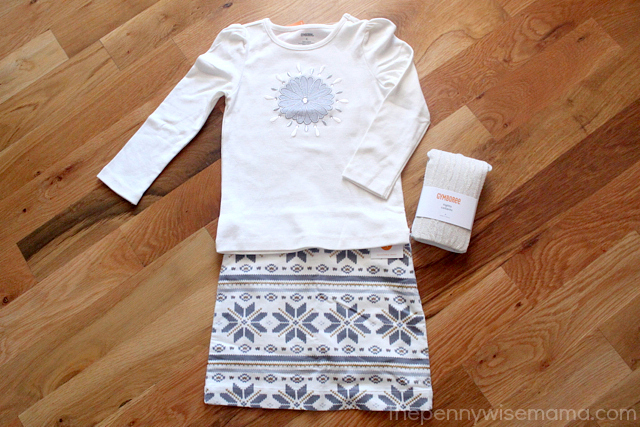 The Winter Flower Gem Tee and Fair Isle Corduroy Skort make such a cute outfit. The little mini skirt goes perfect with the tee. Both items are super soft and the quality is top-notch.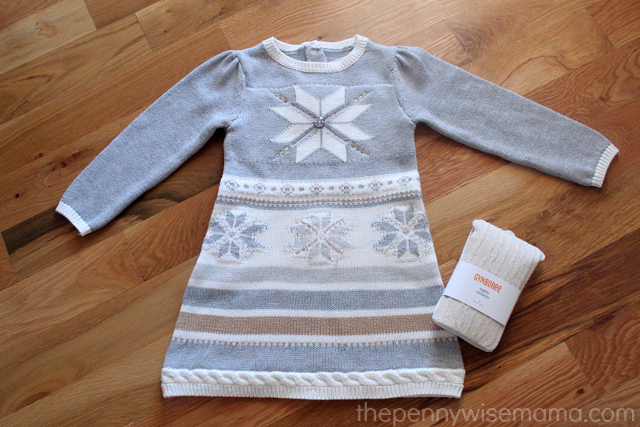 The Fair Isle Sparkly Dress is so pretty! It's soft to the touch and will keep my little girl warm this winter. The stitching and detail is flawless and made to last. I can tell that it is great quality!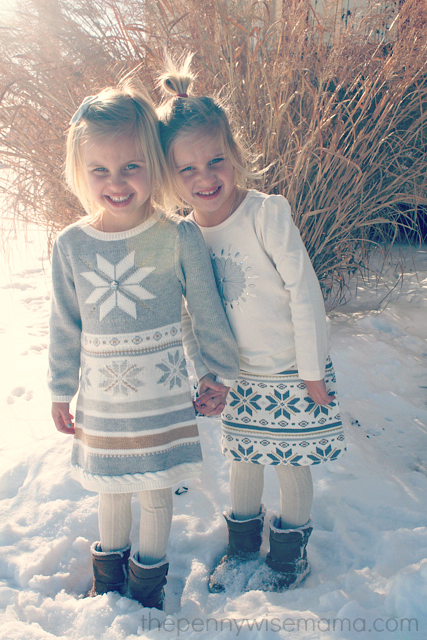 I usually buy a traditional red or green dress for my girls to wear on Christmas, but after seeing my girls wear these outfits, I am thinking they are going to be the perfect outfits for Christmas this year. They are unique and absolutely adorable!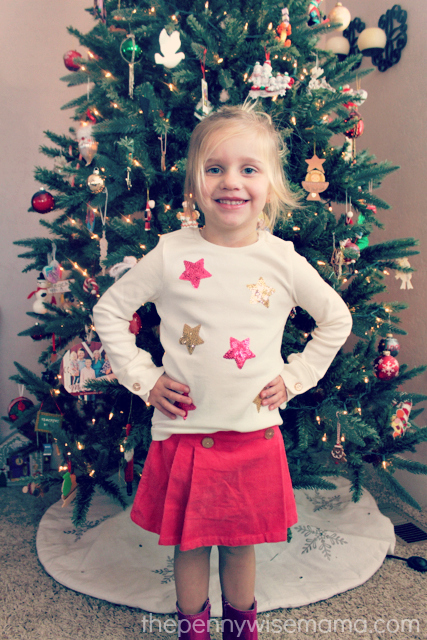 I also really liked the Star of the Show Collection. All the glitter and sparkles definitely drew my attention. One of my girls loves stars and the color pink, so I just had to have the Sequin Star Tee and Glitter Button Corduroy Skort. The sequins on the shirt are bright and shiny and sewn on well. The cute little gold buttons on the cuffs of the shirt are a nice touch. The skort is soft and the gold buttons are darling. Paired with some leggings or cable tights, this outfit is perfect for any day of the week!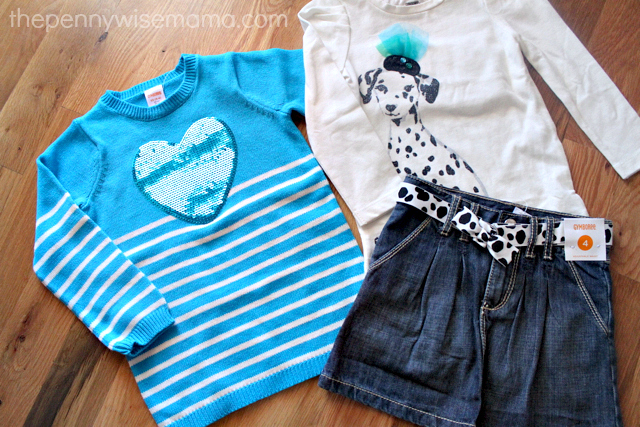 I was surprised to find that there were many other items for $9.99 or less! I picked up a few items from the Fancy Dalmations line — the Gem Glitter Dalmatian Tee, Dalmatian Jean Skort, and Sequin Heart Stripe Sweater. All three items are just too cute!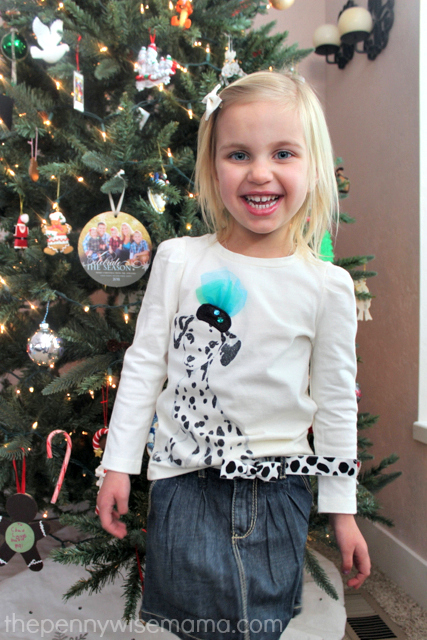 The dalmatian tee and jean skort go great together!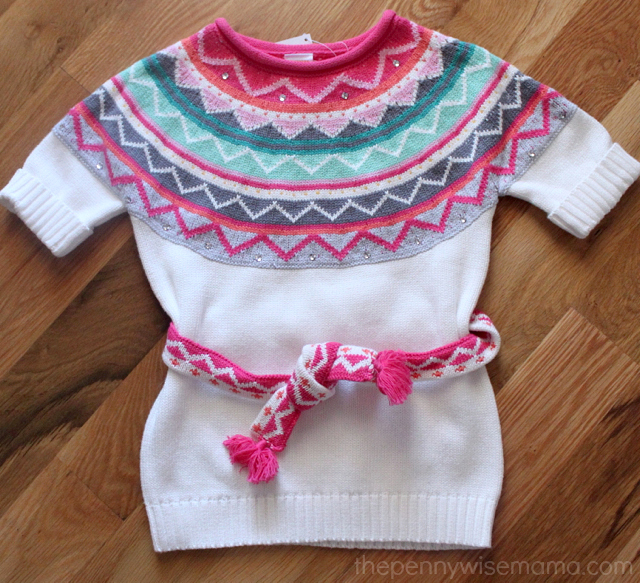 I also found this Sequin Chevron Sweater Tunic from the Wild for Horses line that was on sale for $9.99. As soon as I saw it, I knew it would be perfect for these cold winter days we've been having!
Check out this cute video from Gymboree. You'll see some items from the holiday collections!
Buy It
Now is a great time to shop Gymboree if you are looking for cute winter/holiday outfits for your boy or girl! For a limited time everything online and in stores is $19.99 or less. If you shop online, shipping is free when you spend $50+. For standard holiday delivery, make sure you order by 12/13!
All of the items we reviewed can be purchased online or from a retail store. Because some of the items are currently on sale right now, you may not be able to find them in the color/size that you need.
Make sure you follow Gymboree on Facebook and Twitter for updates and promotions!