Buying our home five years ago was a very exciting time for our family. We had outgrown our small townhome and couldn't wait to move into a larger, single-family home with more space and a yard. We had decided early on in the home buying process that we didn't want to buy a home that would require any major repairs or remodeling right off the bat. We were so happy to find a home within our budget that was brand new and had many of the things we wanted, such as an open floor plan, five bedrooms and finished basement. It was so nice to be able to move in and not have to change a thing.
Now that we've lived in our home for five years, however, we've realized that there are some things we would like to change. Some of the changes are minor, such as painting the interior and exterior, while others are major, such as completely remodeling our kitchen to make it better for entertaining. We've found ourselves questioning whether we should stay and make the improvements or just buy a new home that has exactly what we want. For now we've decided to stay and start tackling some of the minor improvements. If we decide to move down the road, these changes will only improve the value of our home.
Here are some of the minor changes we would like to make:
Paint the Interior – We've never really liked the color the builder picked out for our interior walls, so we are in the process of painting them a different color. So far we've painted all the walls in our main living space, but still need to do all the bedrooms and the basement.
Paint the Exterior – Our exterior paint is fading and in some places it's even peeling and chipping. We need to decide if we are going to repaint with the same colors, or change them completely.
Replace the Roof – Several hail storms have taken a toll on our shingles. In the next couple of years, we will need to completely replace our roof.
Replace the Flooring – The carpet that the builder put in our home isn't the best quality, so we are hoping to replace all of it within the next couple of years. So far we've replaced the carpet in the living room and hallway with new laminate flooring that looks like hardwood. Because we have an open floor plan, we've also replaced the hardwood in the kitchen with the same laminate.
Refinish the Kitchen Cabinets – The finish on our dark cabinets is already coming off, so we need to decide if we are going to refinish them with the same color or change the color completely. I would love to do an antique white to contrast our dark floors.
Put in New Countertops – I've never really cared for the laminate countertops that the builder put in our kitchen. I would like to replace them with granite or quartz to give the kitchen an updated look.
Thankfully, most of these projects won't be too costly to complete. We will most likely do some of them ourselves, while others we will hire out. I've looked around for the best deals and have been impressed with Sears Home Services. With 125 years of experience, Sears Home Services offers reliable products, service and installation. From start to finish, they are there through the life of your service with techs who are fully qualified local sub-contractors and technicians you can trust to work on your home.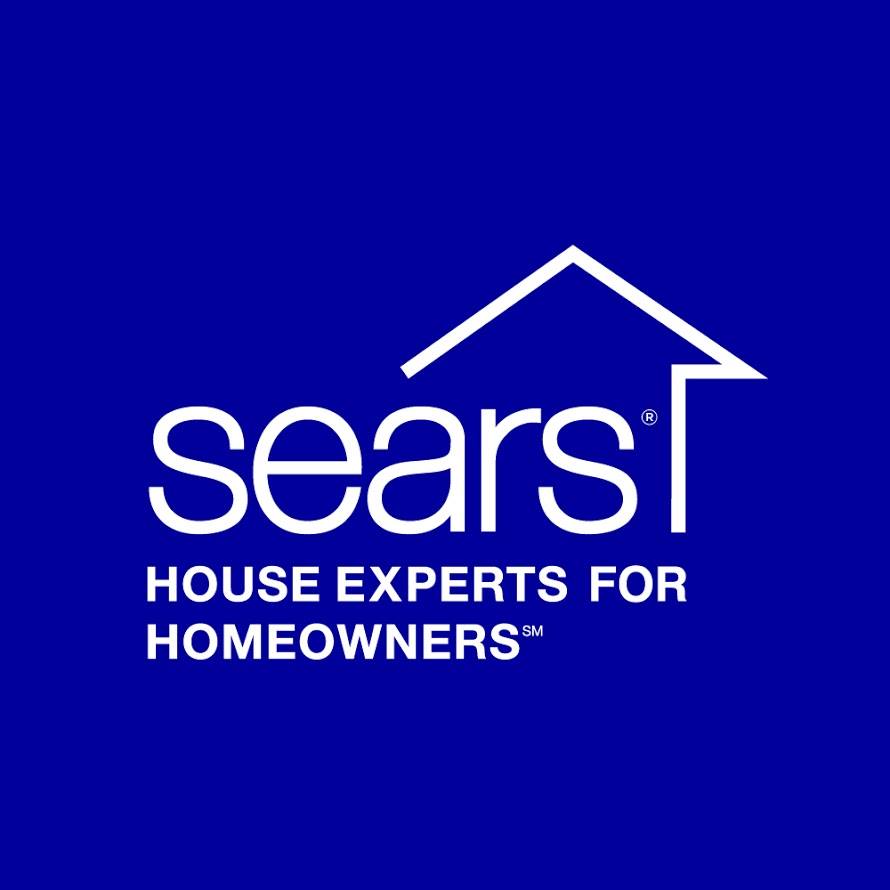 If you are looking to sell your home in the coming years, or you are planning a home remodel, make the most of every dollar spent by tackling home improvement projects that will increase your home's value. Take a look at this infographic from Sears Home Services to see which projects offer the highest return on investment (ROI).

If you decide to contract with Sears Home Services, you'll be assigned a dedicated project manager to your job. This person coordinates all aspects of the completion of your project—from permitting, ordering materials, local sub-contractor management and more. You deal with only one person, dedicated to your complete satisfaction across all the elements of the work.
Sears Home Services can help you tackle all of your home improvement projects. Take a look at their current offers and schedule your free in home consultation with a Sears expert today!
Still have questions? Check out these helpful home improvement articles:
Are you planning any home improvement projects within the next couple of years?
I partnered with Sears Home Services to bring you this post. All opinions are my own. #HouseExperts