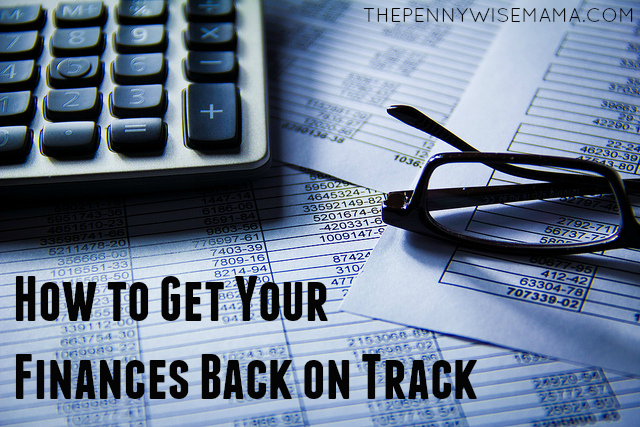 It's never too late to improve your financial situation to pay off debt and get better at making plans for the future. Now that tax season is over, it is a great time to consider your financial situation from the past year in order to determine how you can best plan for the years ahead.
Take Stock of Your Holdings
You've just finished filing your taxes, so with all of your W-2s and 1099s in hand, take stock of exactly how much money you made this year and where all of your money is. Is this amount a good prediction for what you are likely to earn next year? What about in five years? What would happen if you were laid off tomorrow? Do you have an emergency fund set up or did all of your leftover cash go into paying your tax bill?
Conversely, did you have any trouble paying your taxes this year? If so, do you qualify to take advantage of the IRS Fresh Start Initiative or a similar service to help you get back on track? If you can afford it, don't be afraid to hire a professional to help you get your taxes and then your finances in order.
Get Your Paperwork Together
Once you have a general idea of your financial performance over the past year, it's time to make sure all of your accounts are in order and safe. Gather up all of your paperwork and take account of any savings accounts, retirement plans, and other financial holdings that you may have. Pick at least a monthly date on the calendar to check in on all of your accounts.
Make a Budget
Though this may be the hardest part of getting your finances in order for some people, you will need to get out all of your credit and debit statements and figure out exactly where all of your money goes on a monthly basis. Make yourself a budget first of your necessary expenditures: food, utilities, rent or mortgage payments, etc.
Next, figure out how much of your money went into unnecessary expenditures. You shouldn't completely eliminate your entertainment budget because you don't want to make yourself miserable by never allowing yourself any fun. But you will need to set a pretty strict cap, and then try to go a little lower still! That way, if you do accidentally overspend your entertainment budget, it won't be the end of the world. But don't let that become an excuse to overspend every month. If you have trouble making a budget yourself, you can use personal budget software.
Check your Credit Score
Many people don't think to make it a regular habit to check their credit scores, but this could end up causing you huge problems when you do need to apply for a loan. For example, imagine you think you are in a good financial position to buy your first house and you go to apply for a loan and find that you do not have good credit. Turns out someone applied for a credit card under your name and never paid it back. Keeping a regular tab on your credit score will mean you can catch things like this early on.
Start Reorganizing your Finances
How much of your money did you put into savings last year? Did you have enough to add to your 401K? How much did you spend paying off loans and credit cards?
One of the most important steps in fixing your finances is in consolidating and organizing. If you have multiple credit cards and loans, consolidate as many of them as you can by paying off some in full right away and canceling credit cards if you have too many.
This will help you figure out the amount of your monthly budget that should go towards paying off your debts. Then, once you have a better sense of your monthly and annual budget, figure out how much you could have added into savings this year. Make this amount a regular monthly contribution. For example, if you ended up with 25% of your salary unspent at the end of the year, add 20% of every paycheck into your savings account each month.
Definitely don't forget to start adding to your retirement fund now. This is one of the best early financial decisions you can make for yourself. So don't allocate everything to your savings and checking accounts. Make a healthy annual contribution to your retirement.
Consider Where You Want to Be in Twenty Years
Do you plan to eventually buy a house? Have kids? Start college funds? Do you want to be able to travel regularly? In getting your finances in order, don't be afraid to consider the long term. While the most important thing in the immediate is making sure you will be able to stay afloat, don't be afraid to consider the long term. Now that you have a more realistic idea of your current financial situation, it's time to consider your goals, to decide if they are realistic, and to figure out what you will need to change to make your goals realizable.
What are you doing to get your finances back on track?