This is a guest post by Suzan Bekiroglu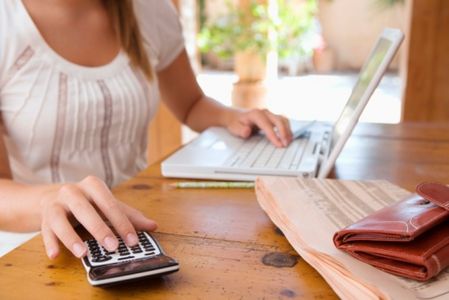 Consumers are continuing to struggle through a recession, with issues threatening a "double dip" financial crisis. Paying off debt and responsibly managing money are now emphasized to a degree not seen in the U.S. since World War II. Many consumers are turning to online budget management tools as a fun, rewarding, and convenient way to get smarter about their money.
PowerWallet
PowerWallet offers users a straightforward website paired to a convenient mobile application for entering and managing bank account, loan balance, and investment information. A system of bill-pay alerts and spending warnings add interactivity, as the site tracks user's behavior and pairs incentive offers with pre-determined goals expressed as PowerPoints. These can be cashed in for gift or pre-paid debit cards, coupons and discount offers.
SaveUp
Similar in design, SaveUp adds an educational component, and encourages users to pay down debt through positive feedback. As users save in increments or make payments, they build credits, which can be spent in "lotteries" to win retail shopping sprees, travel tickets, or cash amounts for pay-off opportunities.
Other Online Budgeting Sites
There are many other sites that help users organize and manage their finances. Mint.com is a favorite option for grouping balances and transactions in a single interface accessible through multiple venues. Mint automates expense categorization and offers the same kind of alerts, with helpful graphs and investment tracking.
Manilla.com is also a popular option because it offers online storage space for account documents. Like Mint, Manilla offers budgeting tools, alerts, and all-in-one access to multiple accounts and monitors a user's spending habits and tailors deal offers accordingly.
The Importance of Ongoing Budget Management
These online budgeting sites have the necessary mechanics to enter, collate, and track financial data, but the rest is up to the individual. For a budget to work, it has to be lived and adjusted.
The Consumer Financial Protection Bureau has highlighted a lack of financial understanding as a key contributor to the individual behaviors underlying the recession.
Currently, 1 in 4 consumers say they use some kind of online money management tool with an interactive, alert element. A survey by Aite strongly suggests that this approach does, indeed, alter a person's financial behavior: 3 in 4 users report having more control over their financial lives, 2 in 5 say they save more money, and 1 in 5 say they pay fewer late fees.
What are your favorite online budgeting tools?
About the Author:
Ms. Bekiroglu is a published author, freelance writer and editorial consultant for secureloanconsolidation.com. After receiving a Bachelor of Arts degree from the University of South Florida, she faced the mounting obstacle of paying over $24,000 back in student loan debt. Determined to eliminate the debt, she became knowledgeable about money management. She seeks to educate others with tips on managing student loans and other kinds of debt, as well as in general personal finance and money saving tips.