Last week I found myself in the charming city of Baltimore for the 2018 Kia Rio National Press Introduction. It was my first time visiting the city and I'm sure it won't be my last. Minus the 24 hour trip I took to New York City a couple of years ago, this was my first time experiencing the East Coast.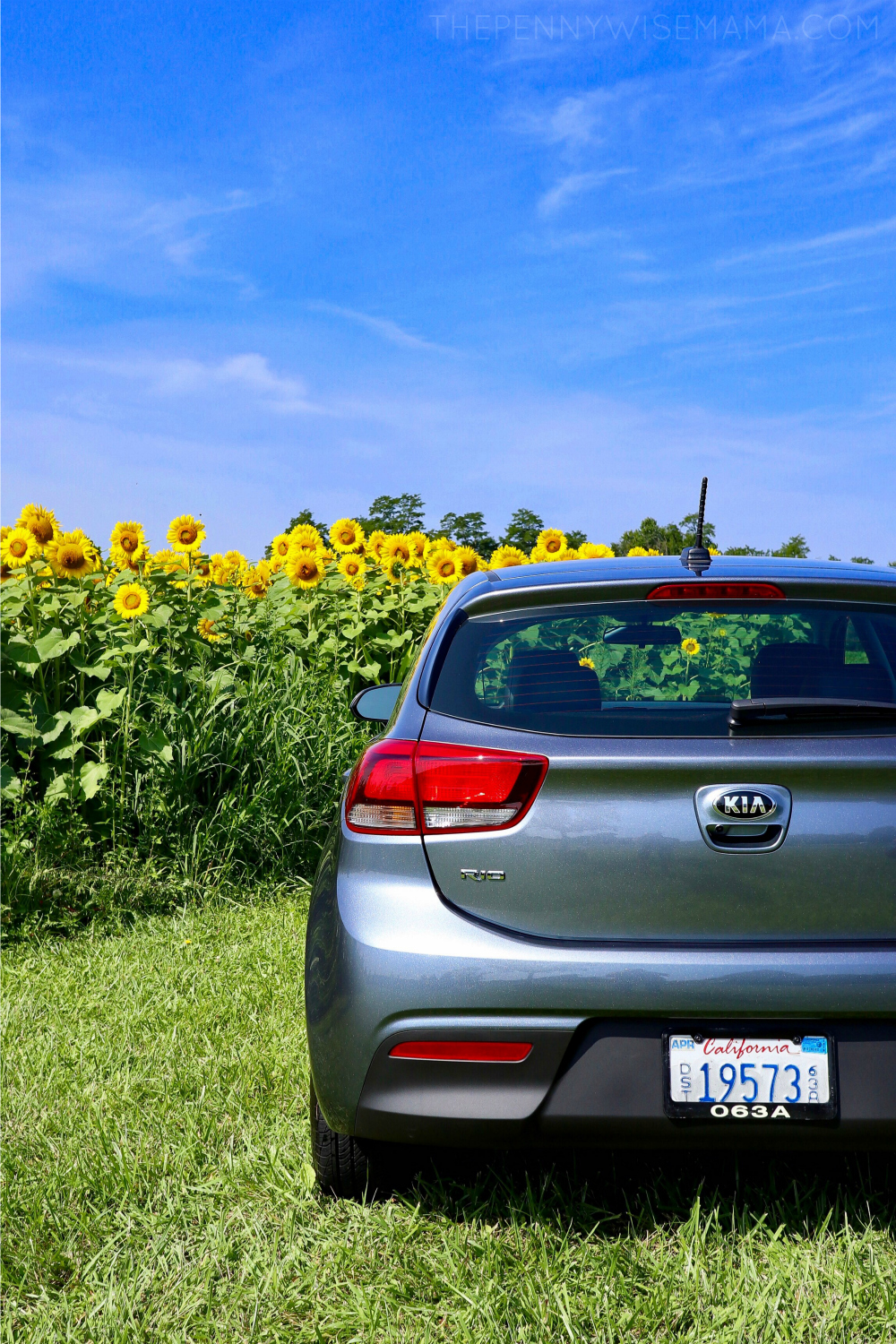 From the beautiful Sagamore Pendry Baltimore hotel, to the delicious crab cakes and craft beer, to the hours of fun spent driving the 2018 Kia Rio through the winding countryside and busy city streets, this trip was everything I expected from Kia and then some. It was a fun and enjoyable experience that I'll never forget!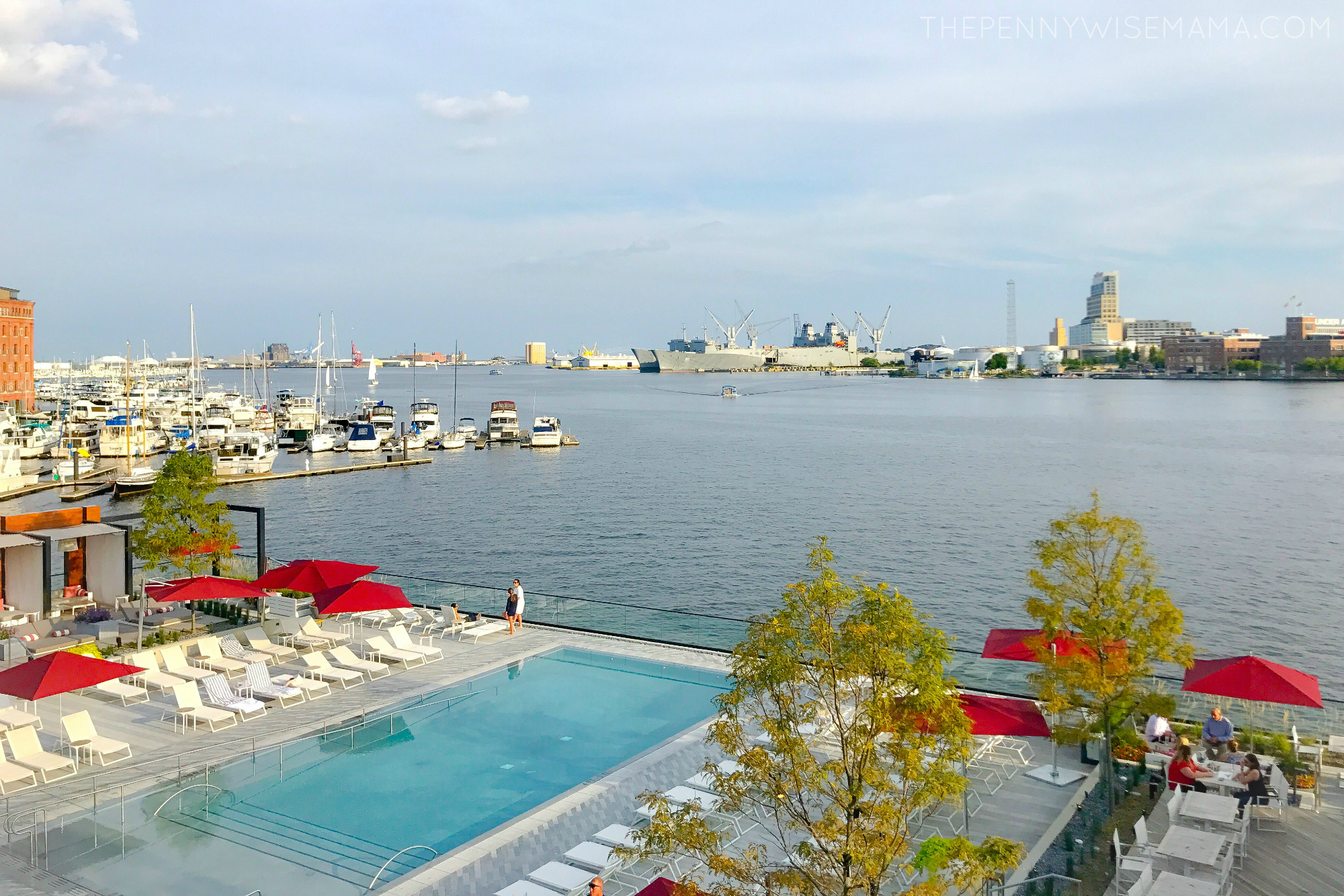 When I first arrived at the Sagamore Pendry, I was in awe of my surroundings. The cobblestone streets and little boutique shops are full of charm, and the hotel is absolutely stunning. It's so pretty and unique, and because it was built on an old pier, you have a great view of the water from the pool deck, as well as many of the rooms. Watching the boats come and go was one of my favorite things to do — it was so relaxing. It was the perfect location for experiencing the all-new 2018 Kia Rio!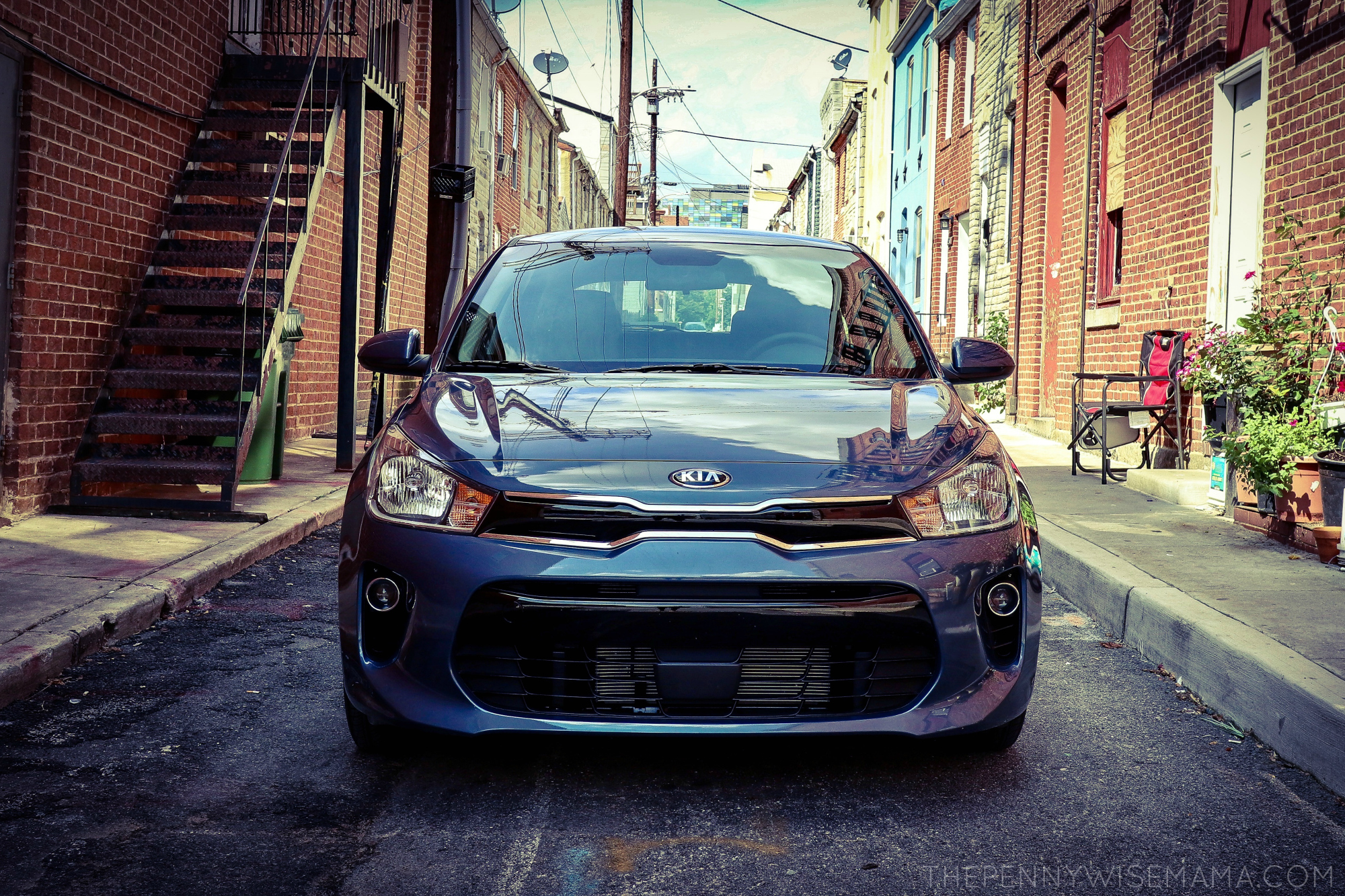 I had a full day to learn about and test drive the 2018 Kia Rio, which is scheduled to be released later this year. To be honest, I wasn't sure if I was going to like it. I envisioned it being small and cheap-feeling, but my perception quickly changed as soon as I had a chance to take it out for a test drive. Starting at just $13,990, it's definitely become my top pick for anyone looking for an affordable, budget-friendly car!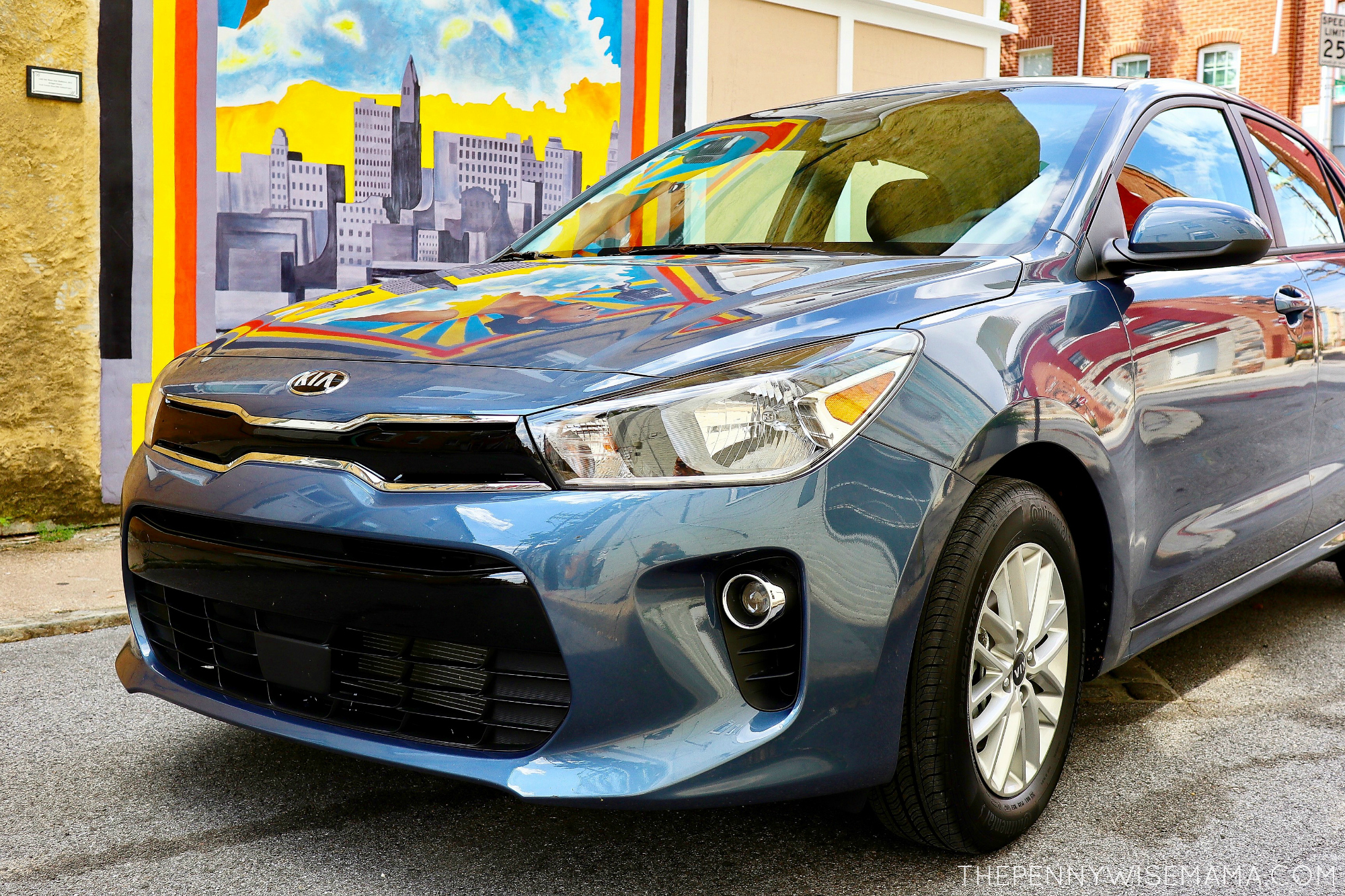 The exterior of the 2018 Rio features crisp lines and the signature Kia "tiger-nose" grille, which gives it a fierce and sporty look. Compared to the previous generation, both the sedan and hatchback are now longer, providing more cargo space, as well as lower and wider for a more balanced and athletic stance.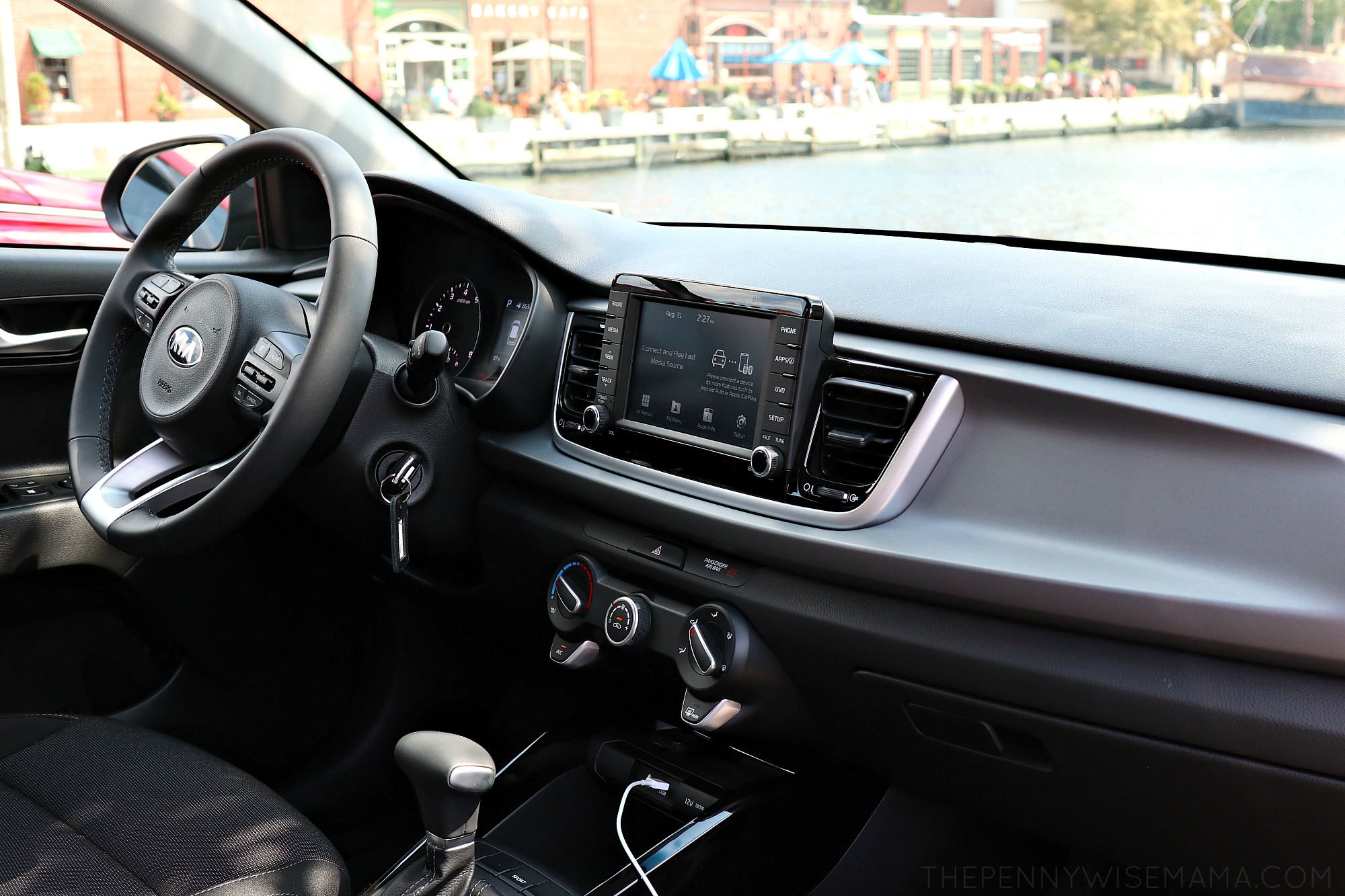 The interior is sleek, functional, and innovative. It includes features you don't normally find in the subcompact segment, such as Bluetooth, satellite radio, and a rear-view camera. The EX model even has a floating 7-inch touchscreen with UVO Infotainment that offers Apple CarPlay and Android Auto, a handy feature that allows you to access maps on your phone.
The UVO also has some great security features such as:
Curfew Limit – perfect for teens, this feature alerts you if the car is out past a preset time
Geo Fence – alerts you if the car is driven outside the predetermined area you've set
Speed Alert – alerts you if the car exceeds a preset speed
The security features alone make it a great car for teens!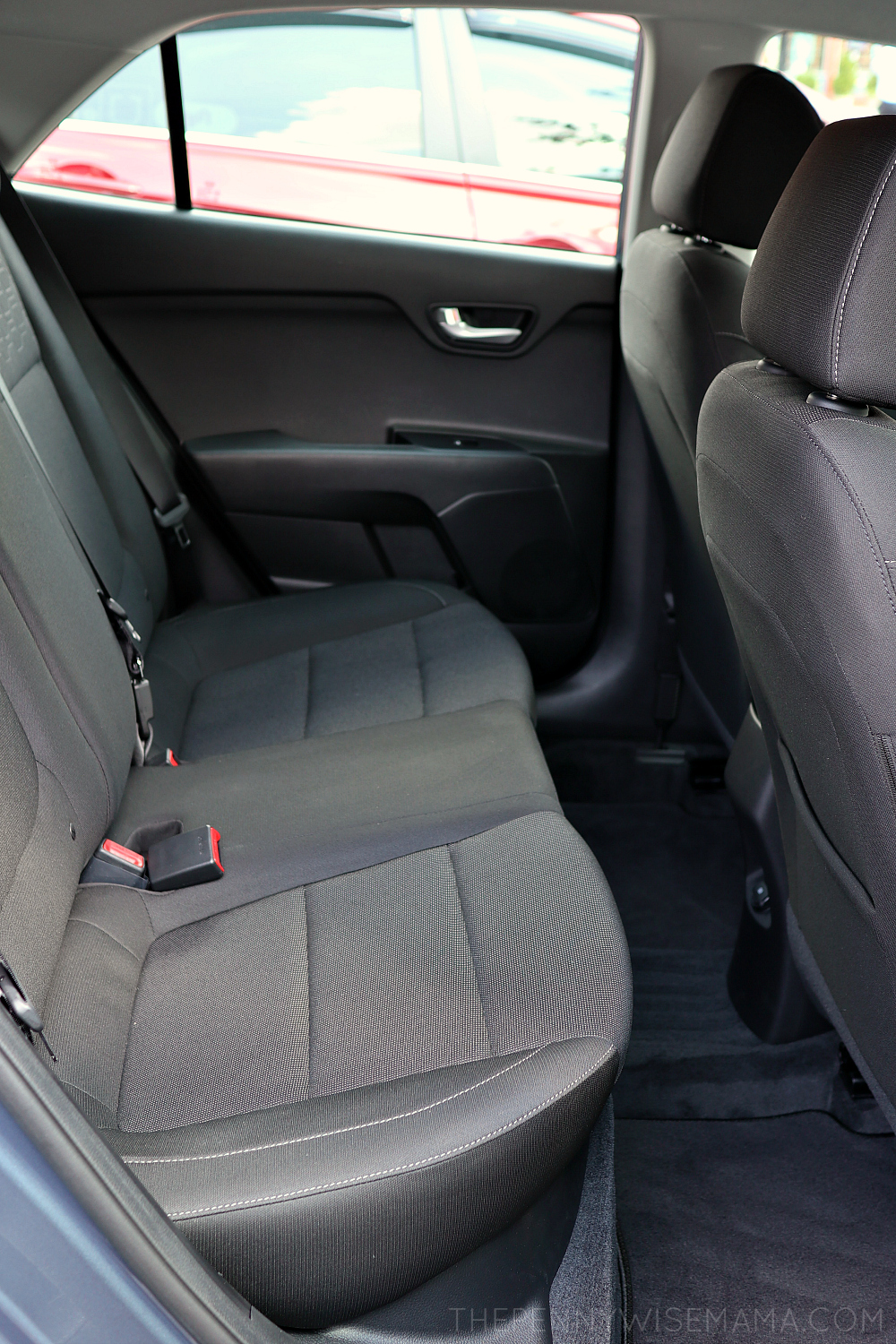 The Rio is also surprisingly roomy. It may be compact, but it doesn't feel small. There's plenty of cargo space, and to my surprise, the back seat has ample legroom even for an adult.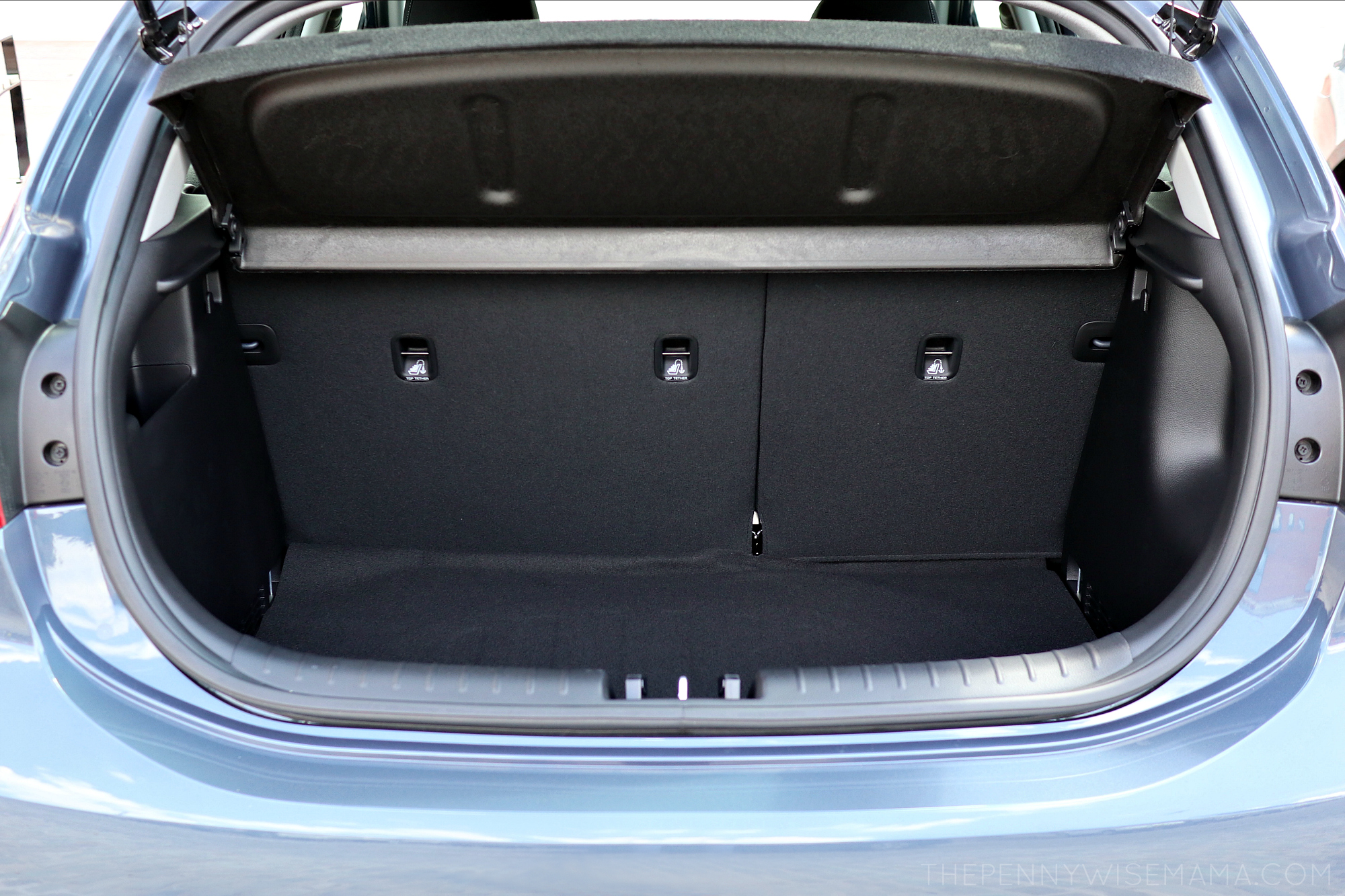 Initially, I didn't think I would like the 5-door hatchback, but after driving it, I think I like it more than the 4-door sedan. The trunk is huge!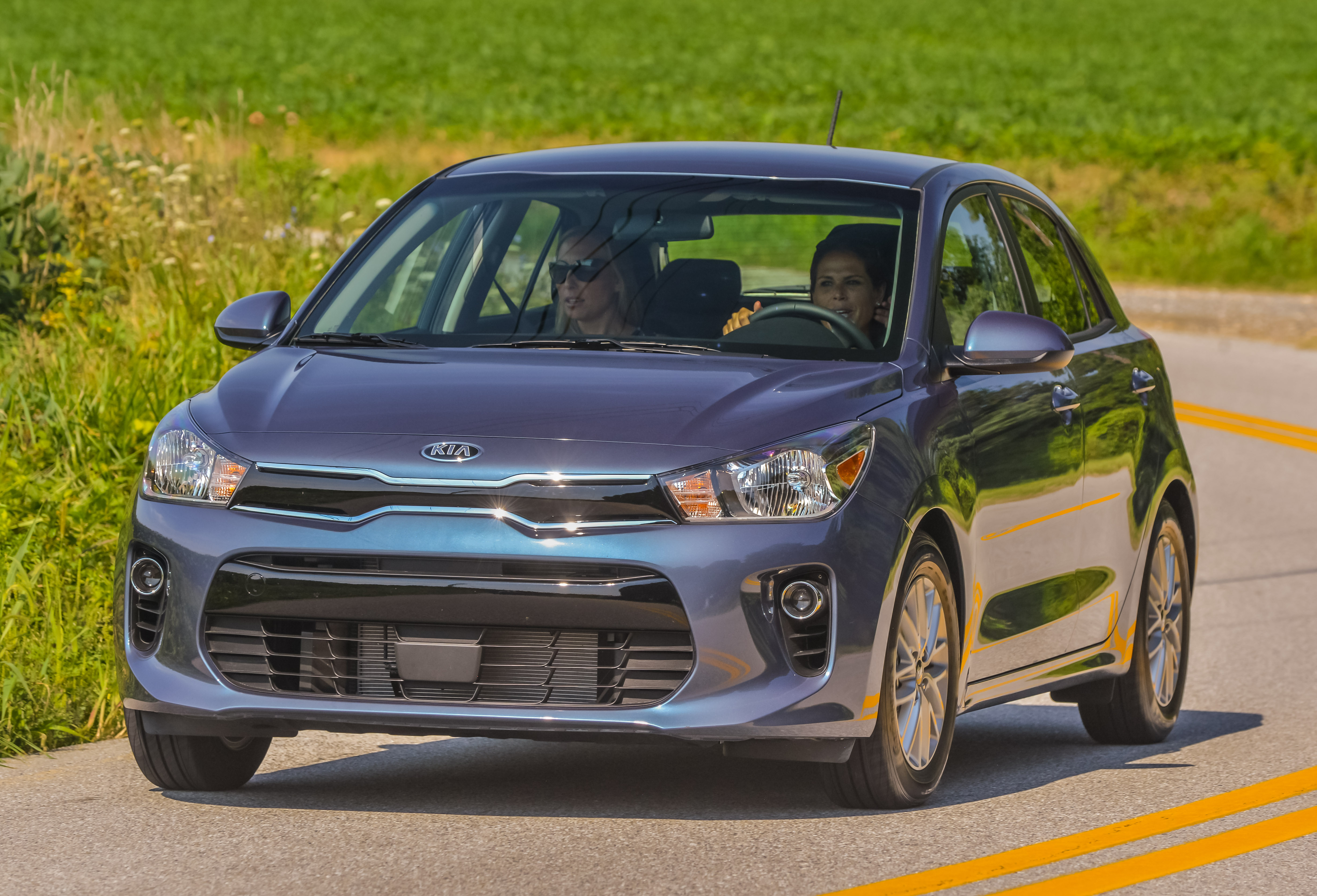 After driving the Kia Rio EX along curvy back roads and busy city streets, I was most impressed with how smooth it drives and how easily it maneuvers around corners. It's definitely fun to drive and the seats are comfortable even after sitting in them for an extended period of time. I forgot how small it was until I had to parallel park in the city — the compact size came in handy when I had to park in the smallest spot possible!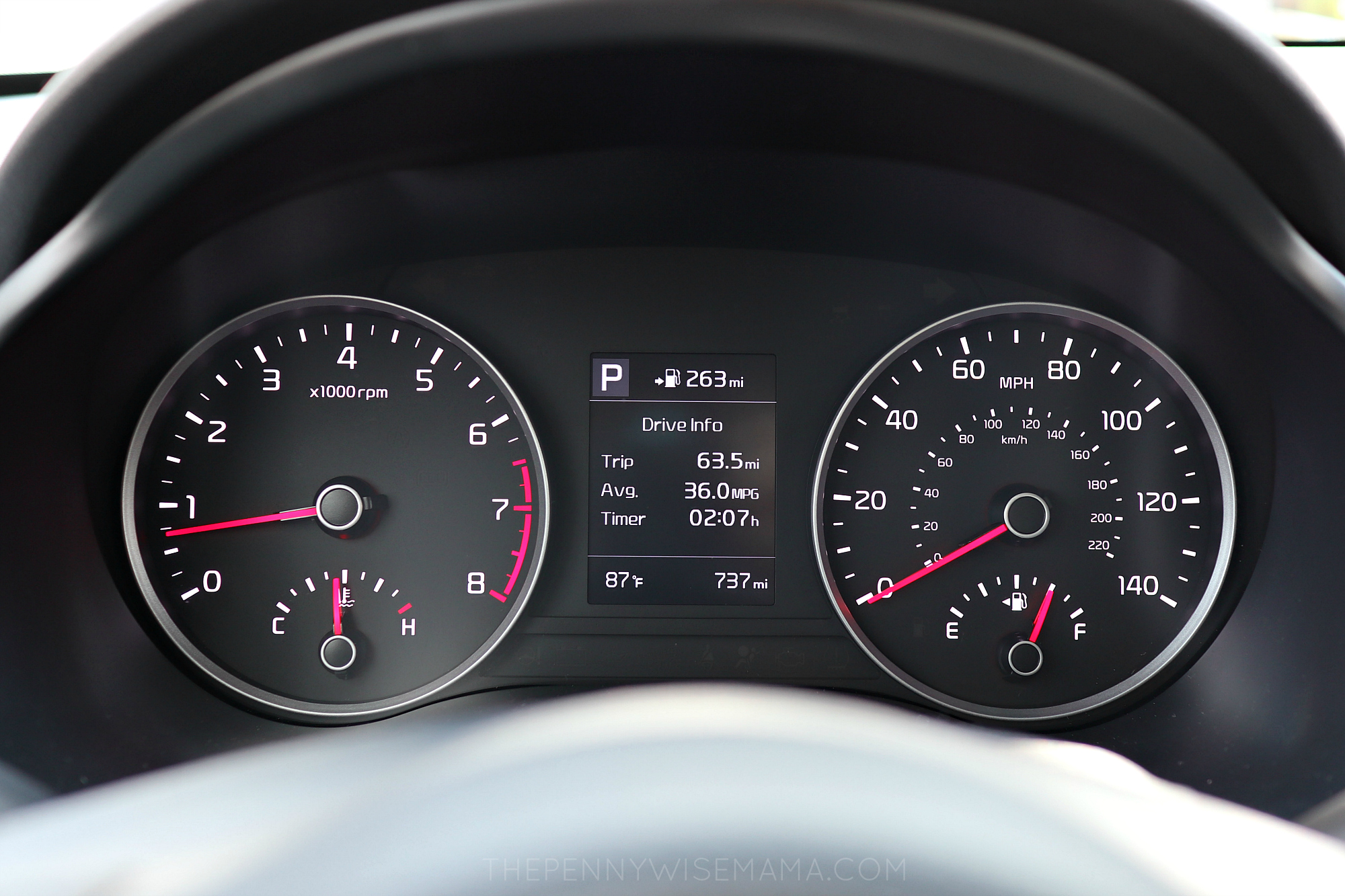 The EX model we drove averaged 36 mpg for the day and that included both city and highway driving. I'm sure it would have gotten even better gas mileage if we hadn't been driving so fast on those winding back roads!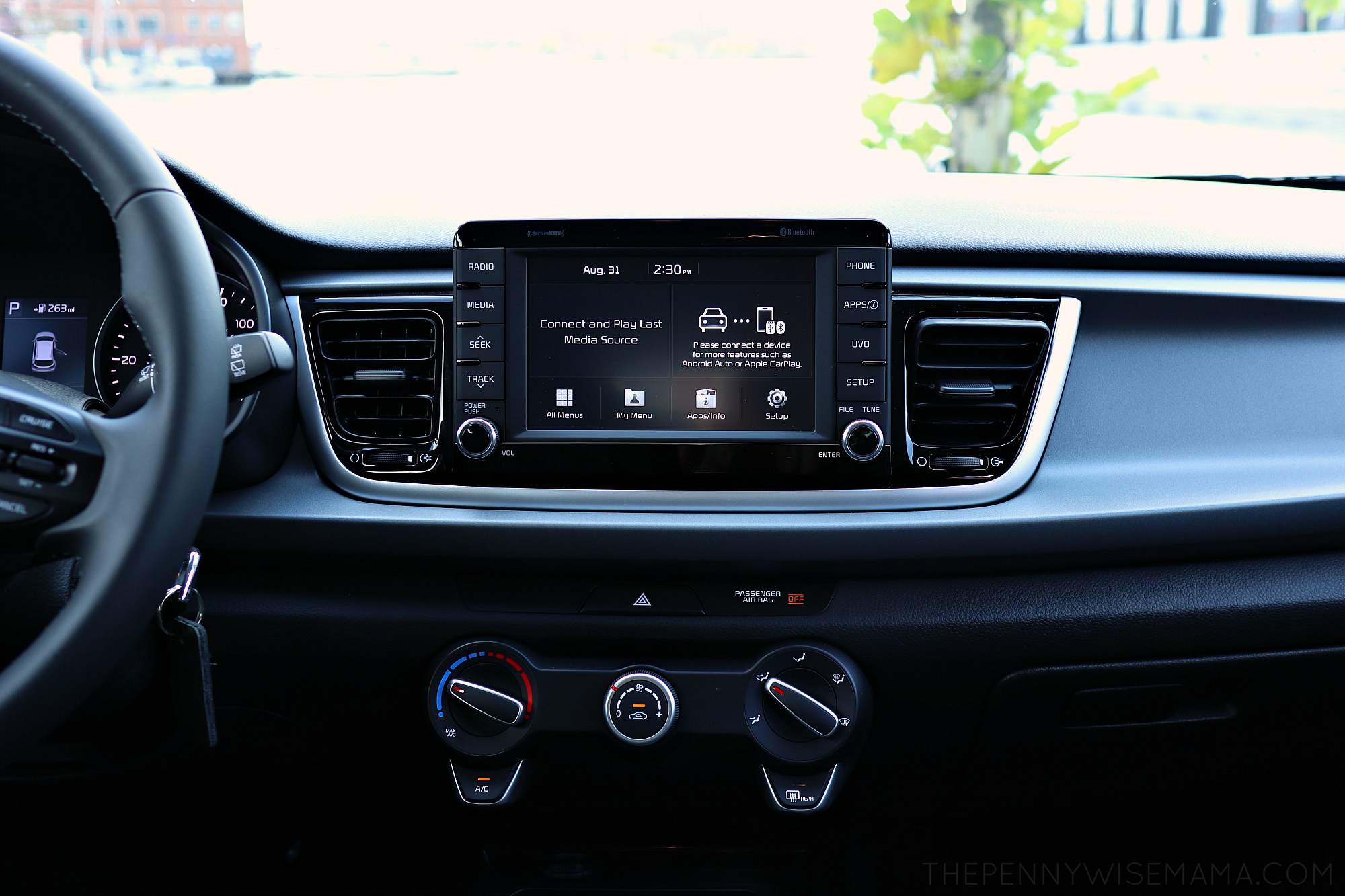 The more time I spent in the car, the more I thought it would be perfect for my teen son who will be needing a car of his own within the next 6 months. Typically with first-time drivers budget is the biggest concern, when in reality, shouldn't it be safety? I know I am worried about my son driving on his own. After all, statistics show that the number cause of death among teens is car accidents. With standard safety features such as six airbags, side-impact door beams, Electronic Stability Control, and a four-wheel Anti-lock Brake System (ABS), I can feel good about my son driving the Kia Rio.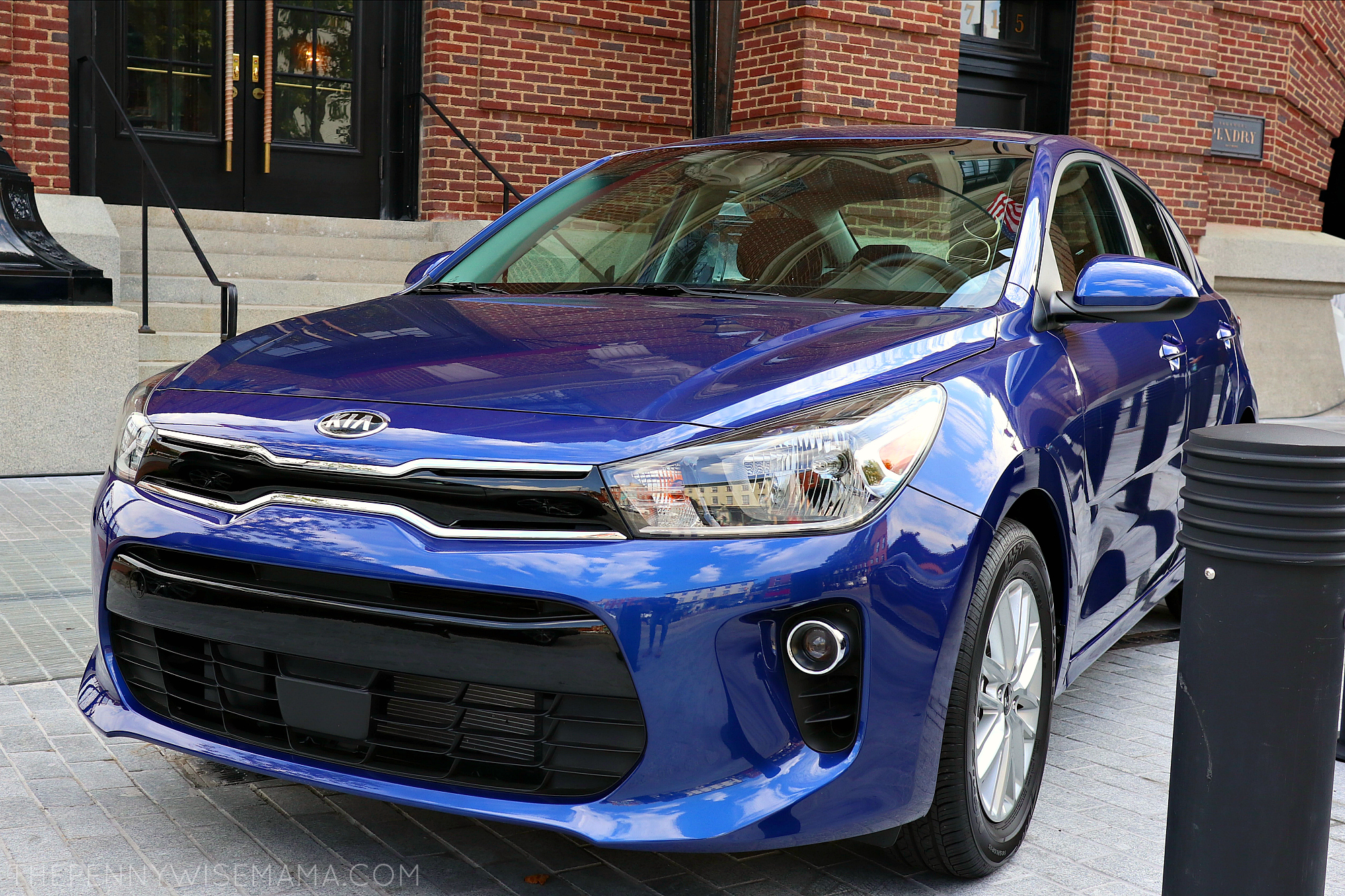 I always thought that a new car for our teen would be out of our price range, but after crunching some numbers, I've realized that you can lease a new Kia Rio LX for about the same amount each month as a $5,000 car that is most likely going to need repairs or maintenance. Whether it's for me or my son, I would much rather have a new car that is safe and reliable, so this seems like a no-brainer to me!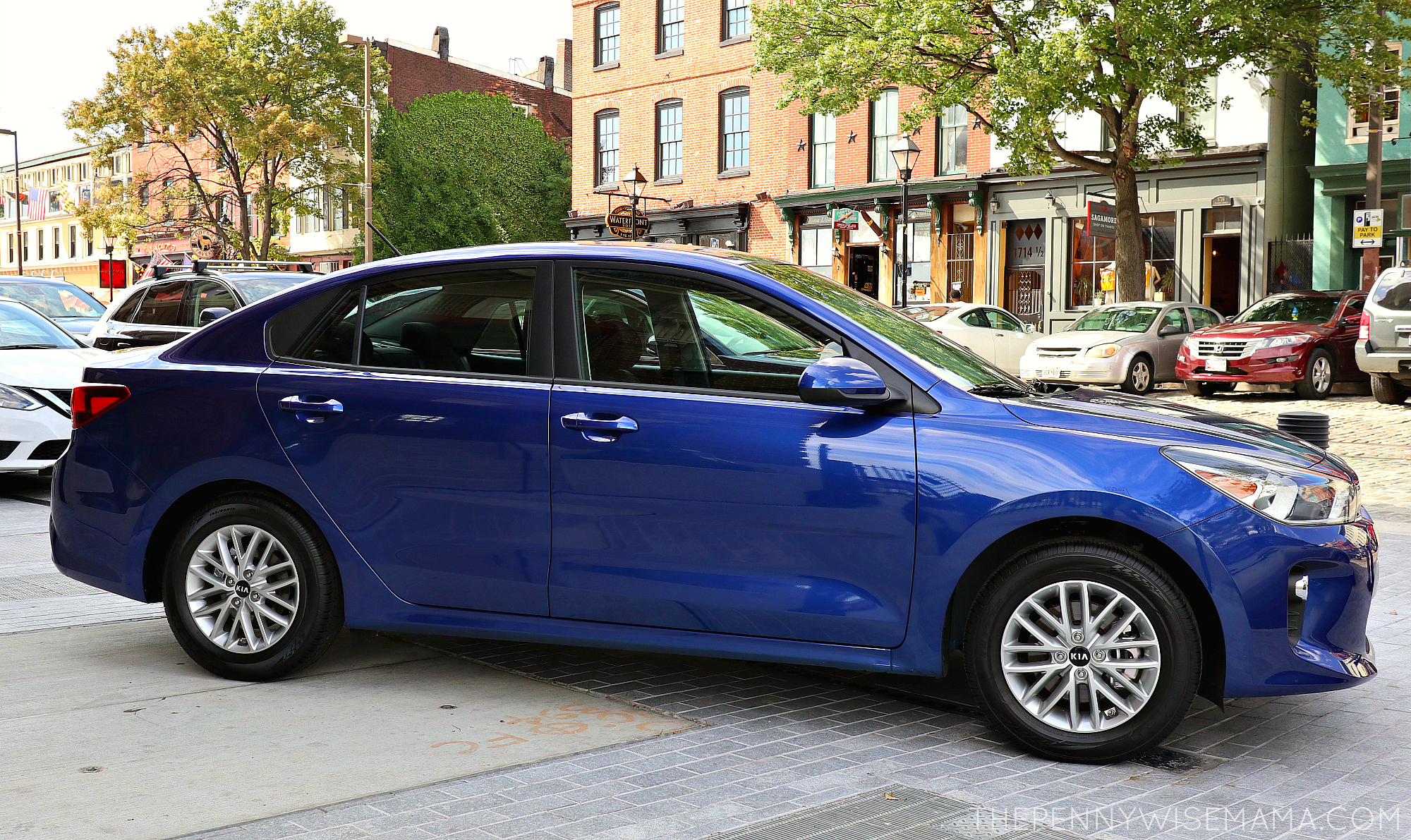 The Bottom Line
The 2018 Kia Rio is fuel-efficient, innovative, safe, convenient, fun to drive, and affordable. It's perfect for teens or anyone on a budget. What's not to love?!
If you're considering a new car for your teen, or simply want a budget-friendly car, I would highly recommend you take a look at the 2018 Kia Rio, available this fall at dealerships nationwide. You can learn more here!
Disclosure: Kia provided me with travel and hotel accommodations in exchange for editorial consideration. All opinions are my own.