I always thought that as my kids got older, life would get easier. What I've learned, however, is that with each stage comes new challenges. When my kids were babies, my whole day revolved around their eating and sleeping schedules. I thought I would forever be tied to the house. Now that all three of my kids are in school, my life revolves around homework, sports, and a full-time job. My life has changed, but it certainly has not gotten easier. I'm still trying to find enough hours in the day to get everything done.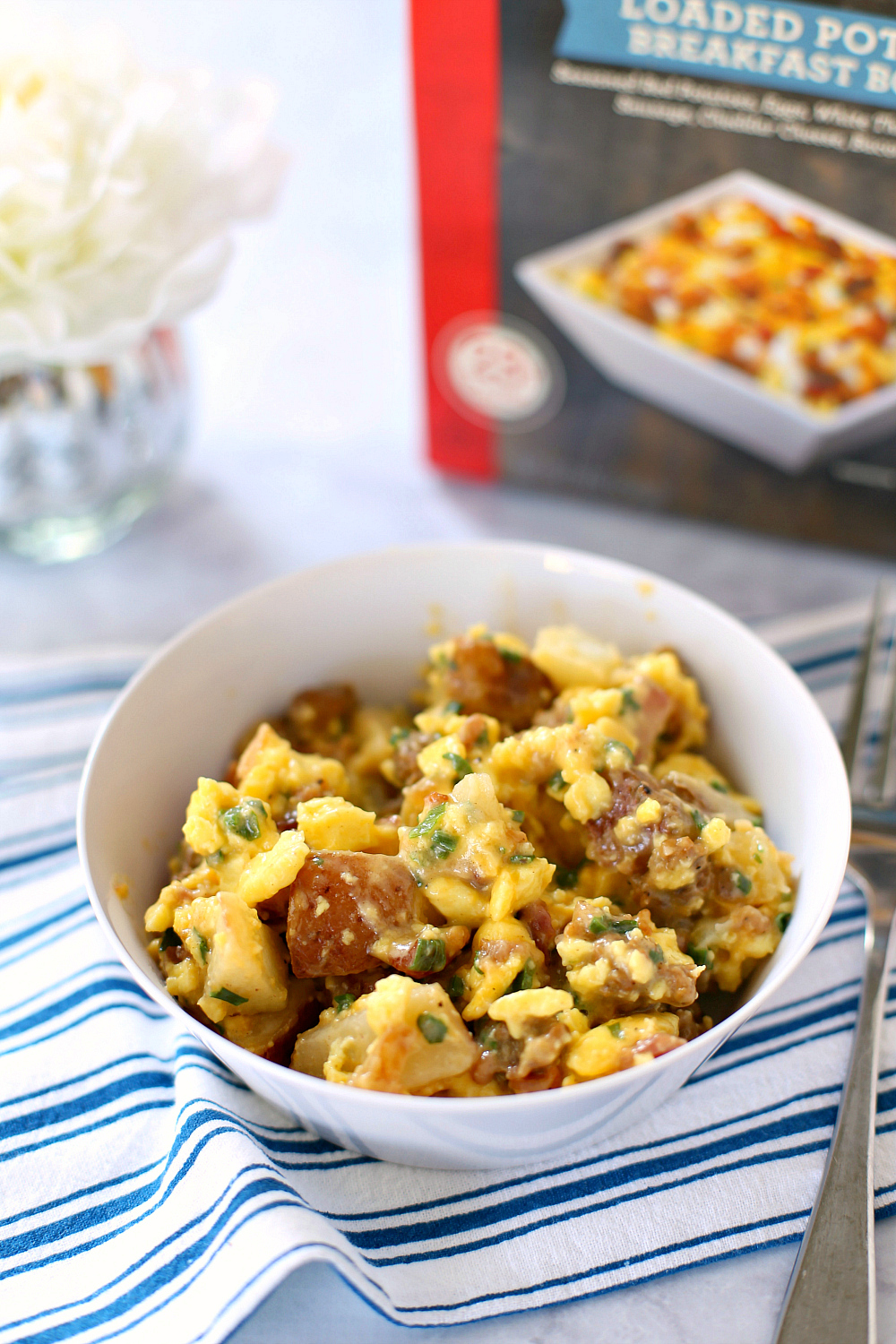 I've gotten pretty good at juggling this whole mommyhood thing, but let's be honest, sometimes there just isn't enough time to do it all. I can't be Super Mom/Wife/Blogger/Friend/etc. all the time, so sometimes I have to pick and choose what I'm going to be great at. I love to cook, but some days it's just not in the picture. So, on those days, I save myself the stress and order carry out, run through the drive through, or make frozen meals like Jimmy Dean Bowls.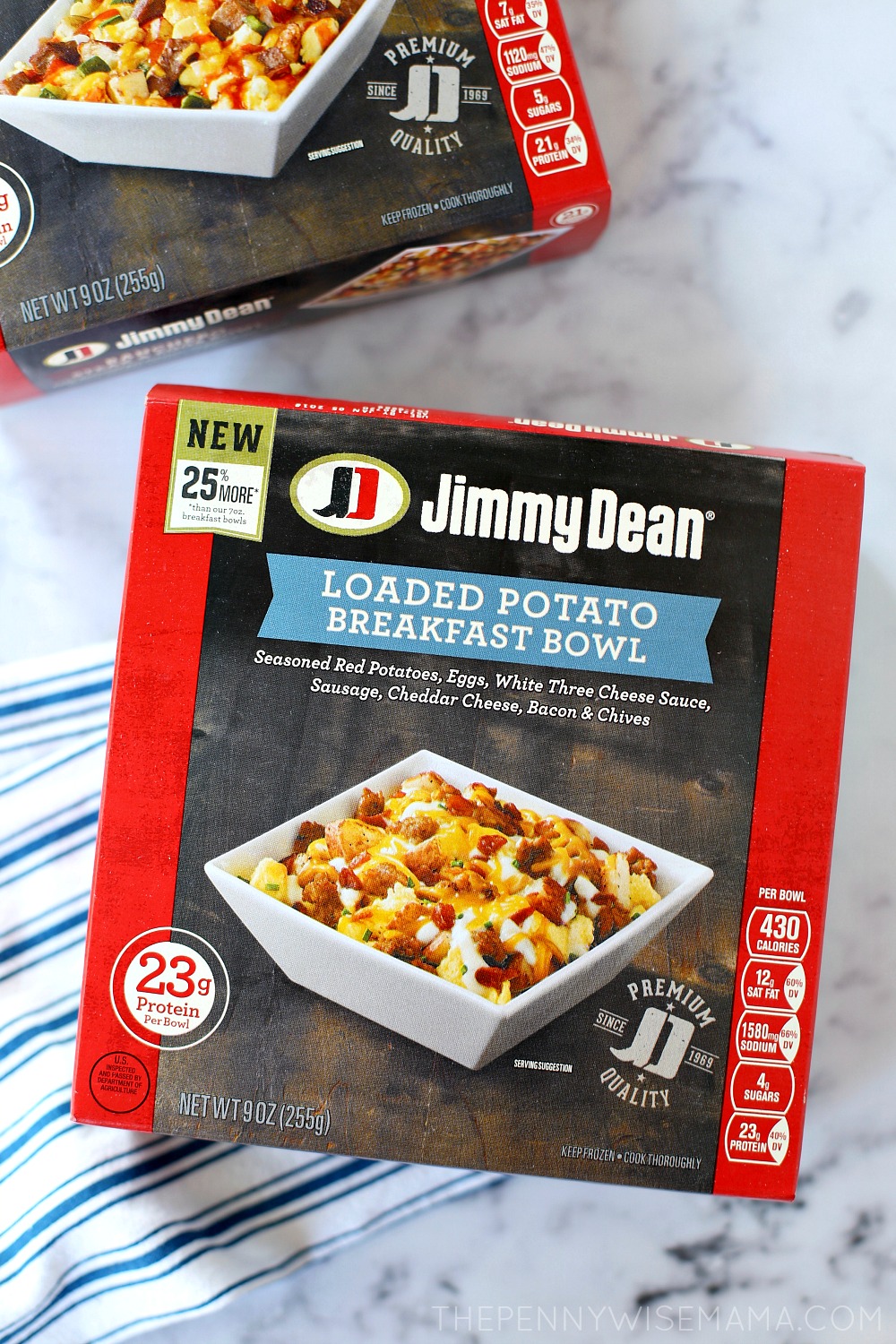 Breakfast and dinner are the hardest meals of the day for my family. In the morning, we are rushing to get out the door, and in the evening, we are trying to find time to eat in between homework and sports. If I don't have time to cook, I like having Jimmy Dean 9oz bowls on hand to pop in the microwave. They are a delicious breakfast option for busy days!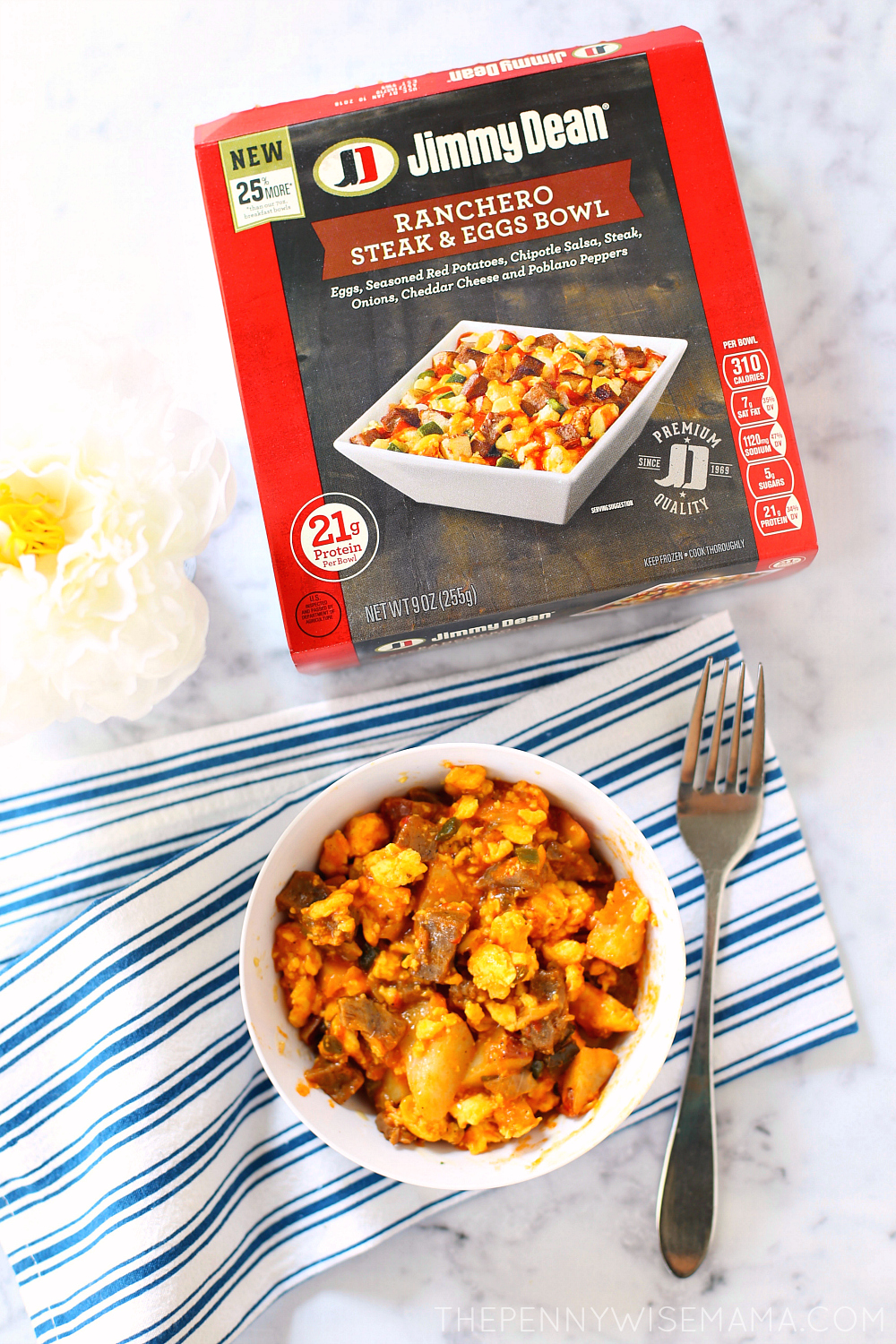 Jimmy Dean Bowls are not only convenient, they are also made with high-quality ingredients. Containing 21-23 grams of protein (depending on product variety), they are great meal solution. Enjoy one for breakfast, snack, or even dinner.
I've had the opportunity to try the Jimmy Dean Loaded Potato Breakfast Bowl and Jimmy Dean Ranchero Steak & Eggs Bowl and both are delicious! The Loaded Potato Breakfast Bowl features seasoned red potatoes, eggs, white three-cheese sauce, sausage, cheddar cheese, bacon, and chives. Talk about a flavor explosion!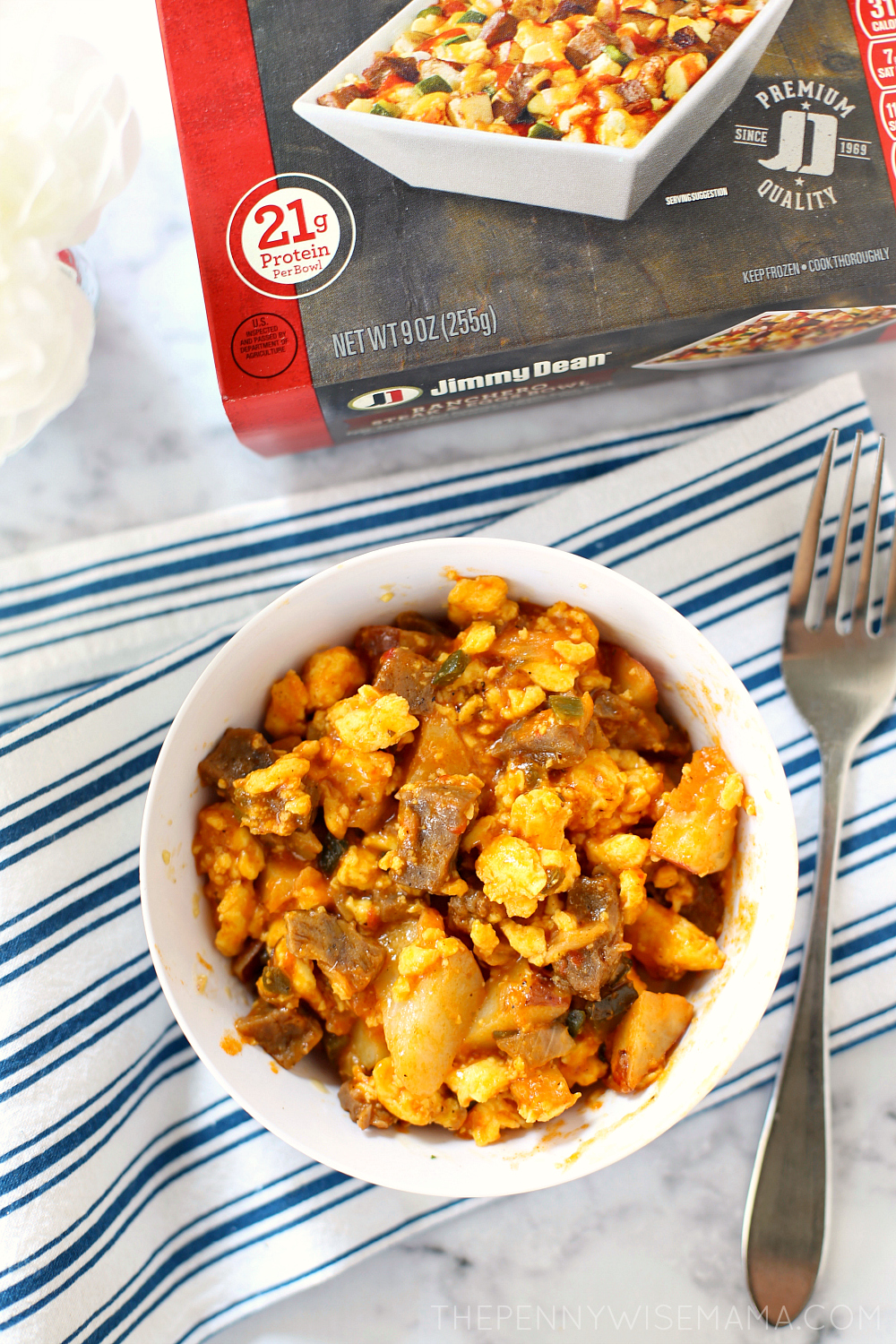 The Ranchero Steak & Eggs Bowl features eggs, seasoned red potatoes, chipotle salsa, steak, onions, cheddar cheese and poblano peppers. This bowl is full of flavor and mild spice. It's my favorite of the two!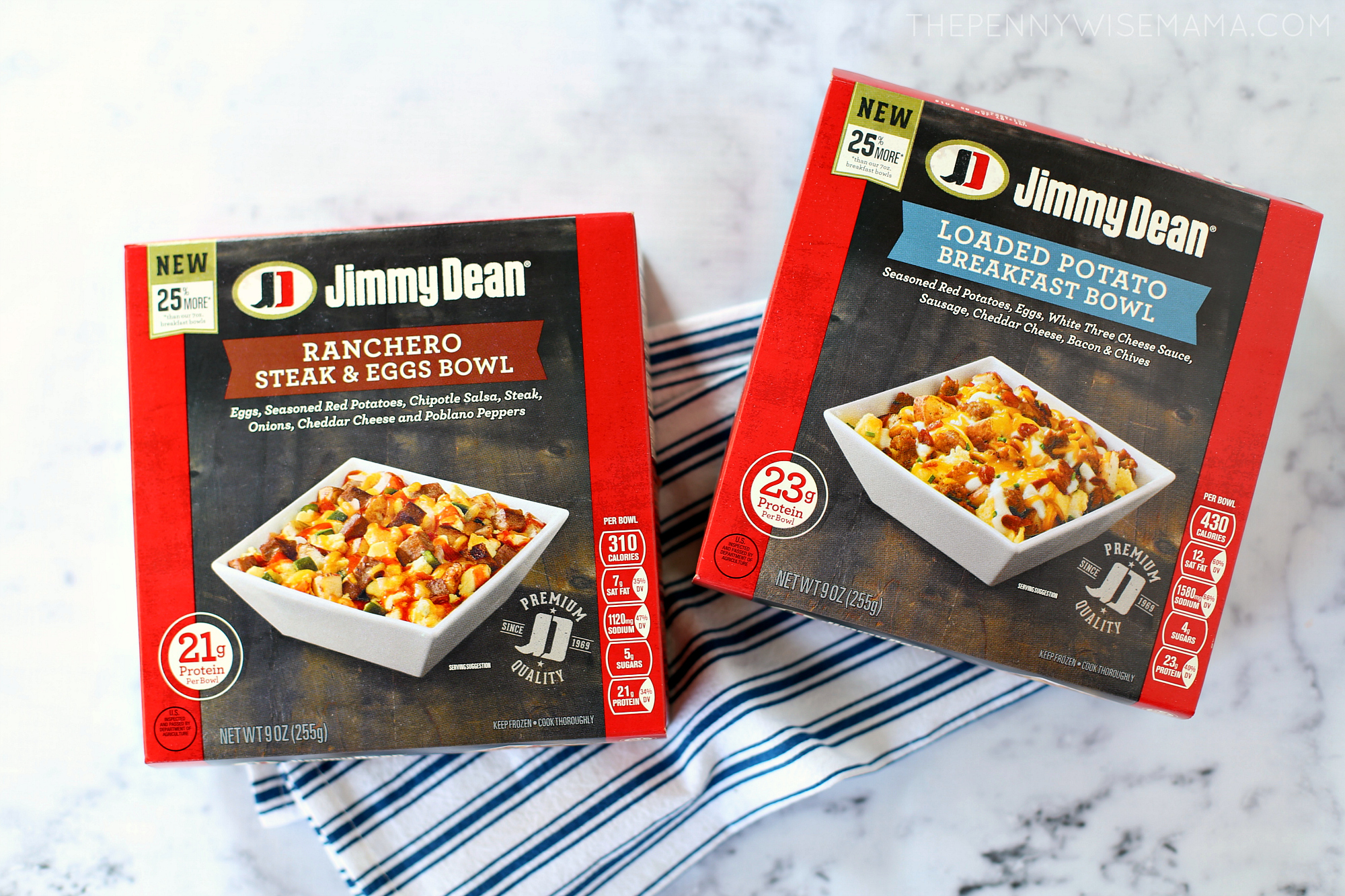 Made with better flavor and great ingredients, Jimmy Dean Bowls are great way to start your day! You can find them in the frozen aisle at Target.
Have you tried Jimmy Dean Bowls? Which one is your favorite?