This Lemon Garlic Herb Sheet Pan Chicken with Roasted Potatoes and Green Beans is a complete sheet pan meal that takes just 30 minutes to prepare. Chicken, potatoes and green beans are tossed with fresh garlic, herbs, lemon, and Brummel and Brown Original Spread, creating a delicious, low-fat meal. Full of flavor and simple to prepare, it's the perfect dinner for busy nights! This post was sponsored by Mirum. All opinions are 100% my own.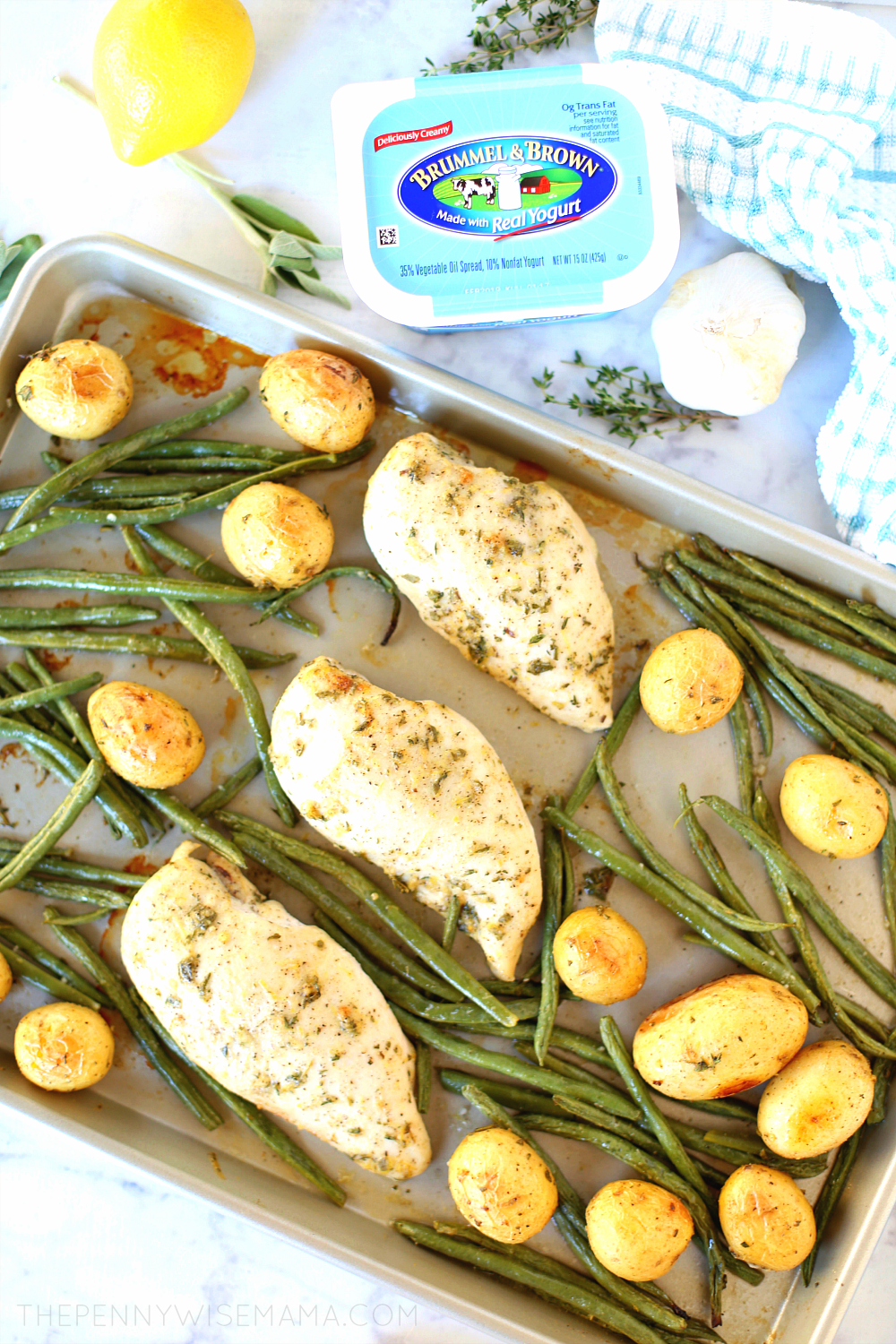 Now that my kids are back in school, I've been trying to get back into the routine of cooking healthy meals every night. It's always a hard transition at first. During the summer months, my hubby takes over most of the cooking and spoils us with amazing grilled dinners. I basically take a three-month hiatus from cooking, which is nice, but also a struggle come fall when I have to take over dinner duties again.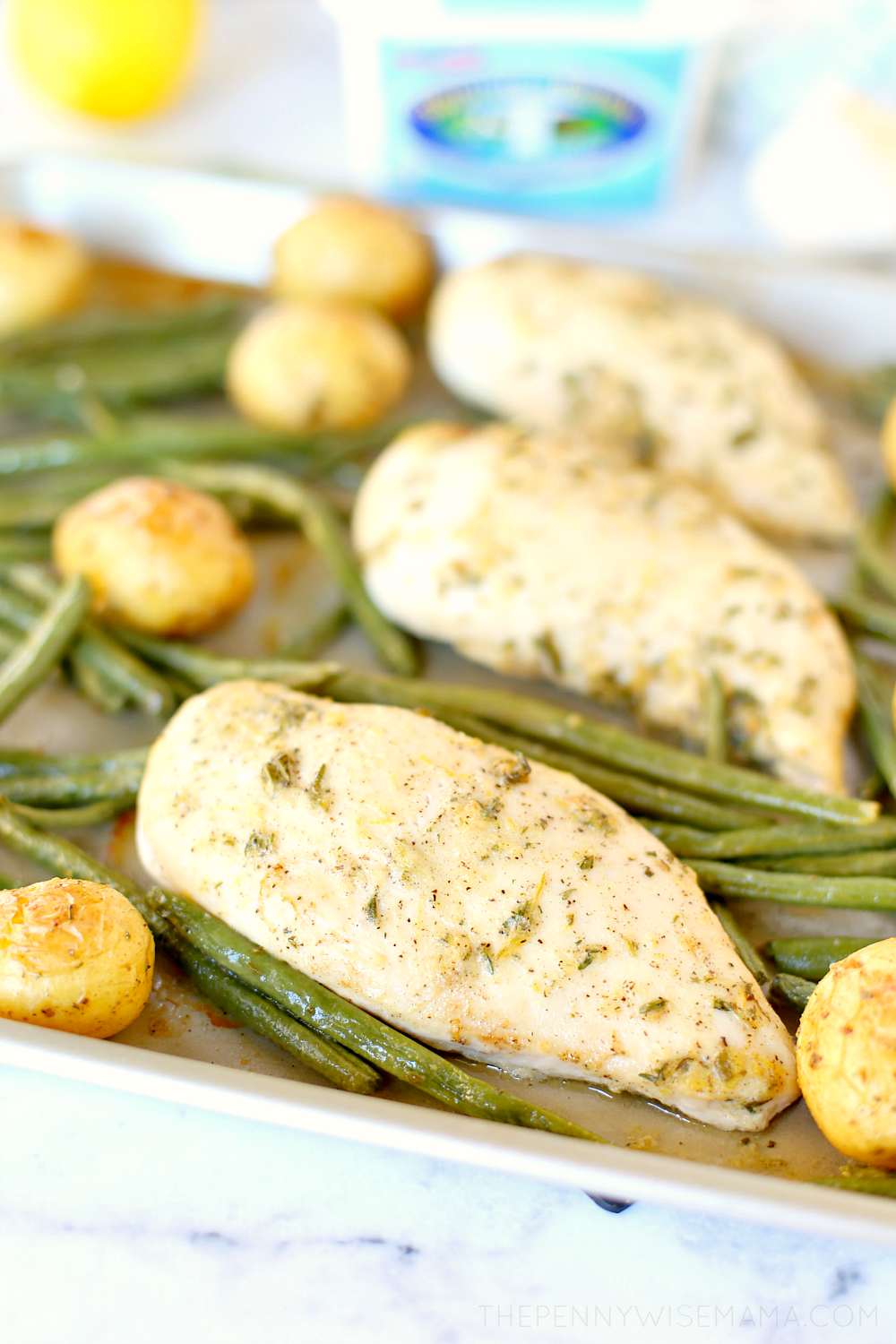 I'm all about healthy and delicious gourmet meals, but with three kids and a crazy schedule, I need meals that are quick and easy to prepare. I'm a huge fan of sheet pan dinners because they are so easy to whip up and generally only take about 30 minutes to prepare. There's also less mess to clean-up, which is a bonus.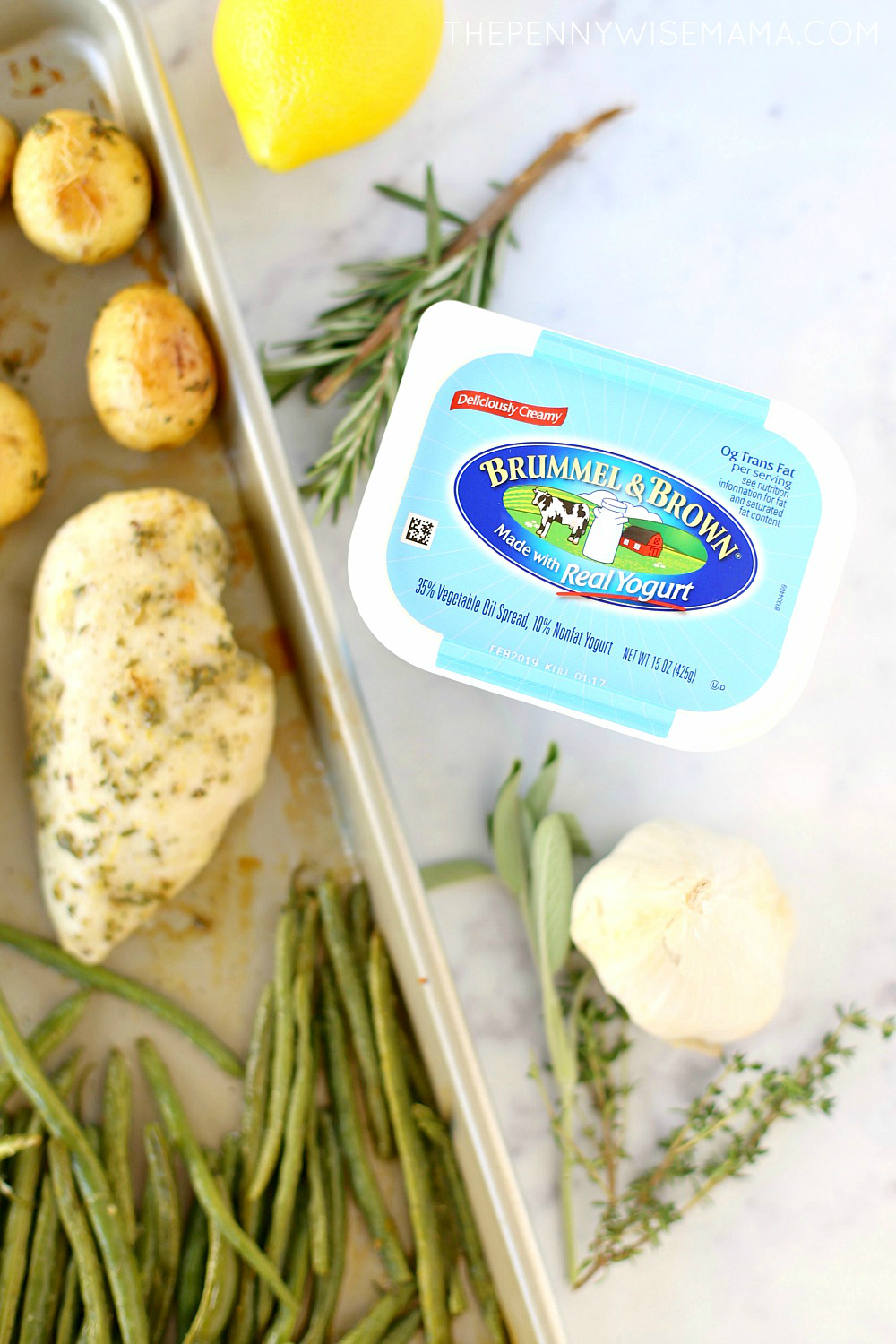 This Sheet Pan Lemon Garlic Herb Chicken with Roasted Potatoes and Green Beans is your basic sheet pan meal, only better. It tastes so buttery and full of flavor, but thanks to Brummel and Brown Original Spread, it has less fat and calories than you would expect.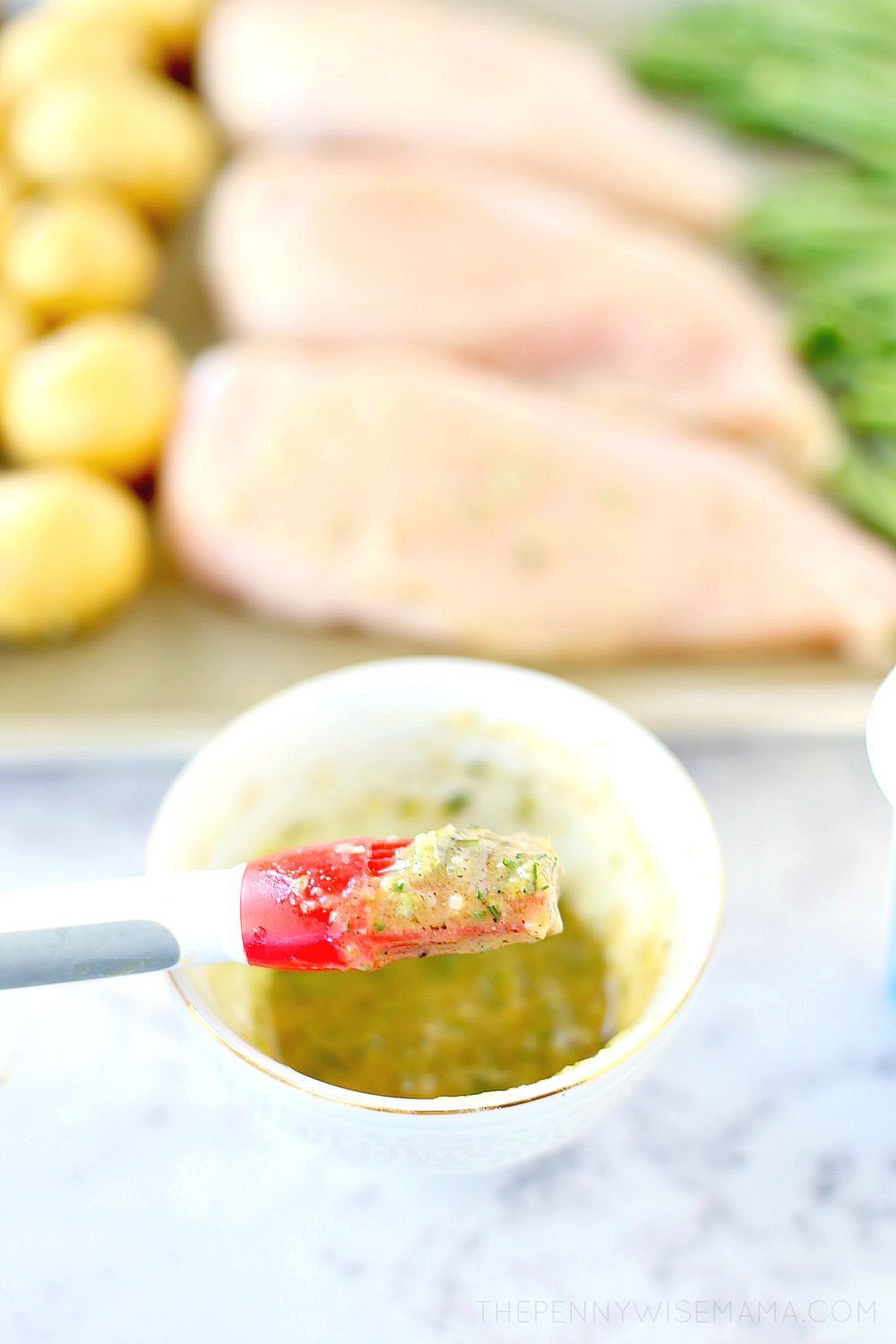 There's so much to love about Brummel & Brown, starting with the ingredients. It's made with plant-based oils, purified water, and the goodness of real yogurt. Spreadable and deliciously creamy, it has less fat and calories than butter, making it a healthy addition to snacks and meals.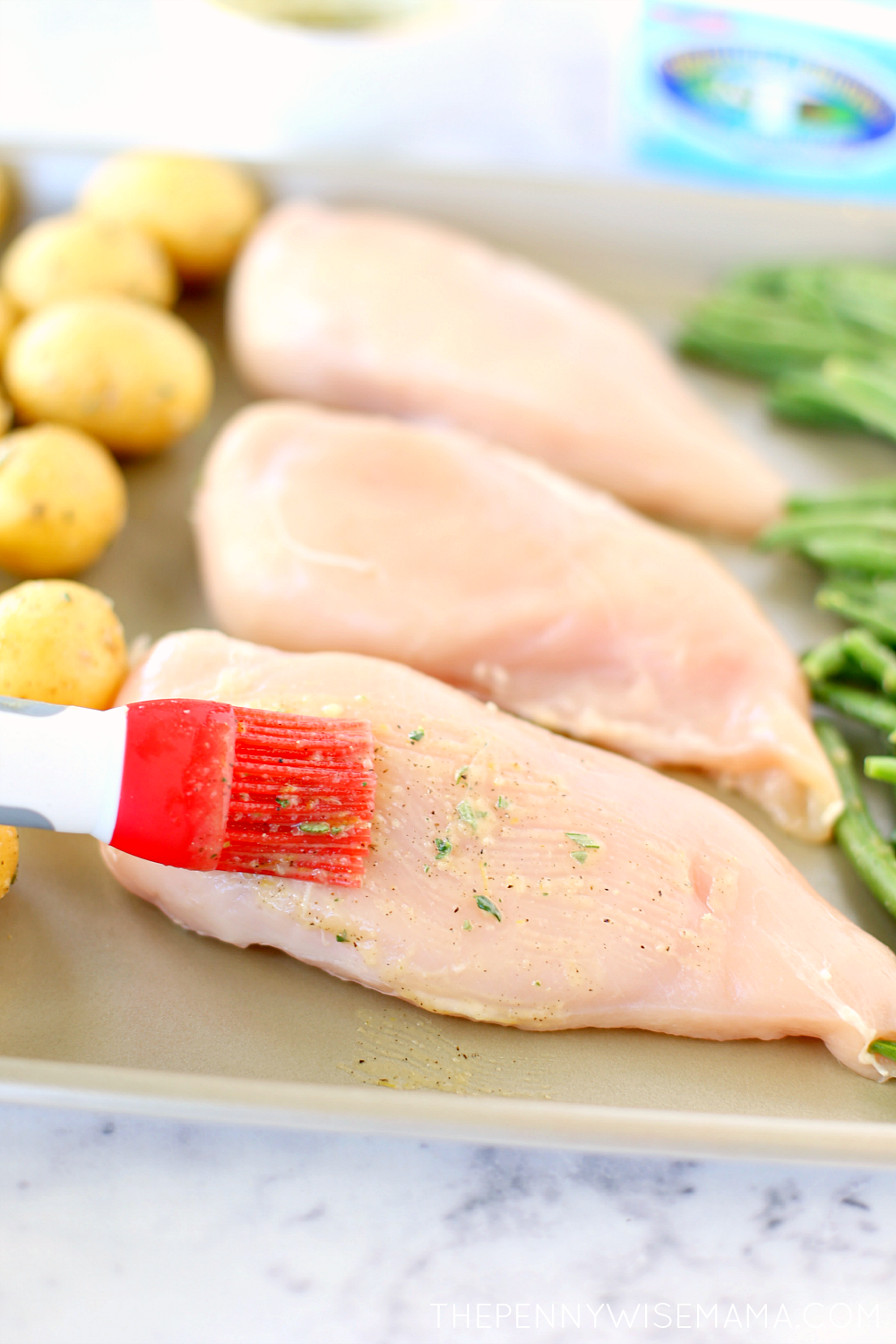 To make this sheet pan chicken and veggies dinner, you'll start by creating a wonderful garlic and herb spread using Brummel & Brown Original as the base. Meat, potatoes, and veggies are then coated with the spread and roasted on a single baking sheet. Depending on your oven, it should only take about 25-30 minutes to fully cook.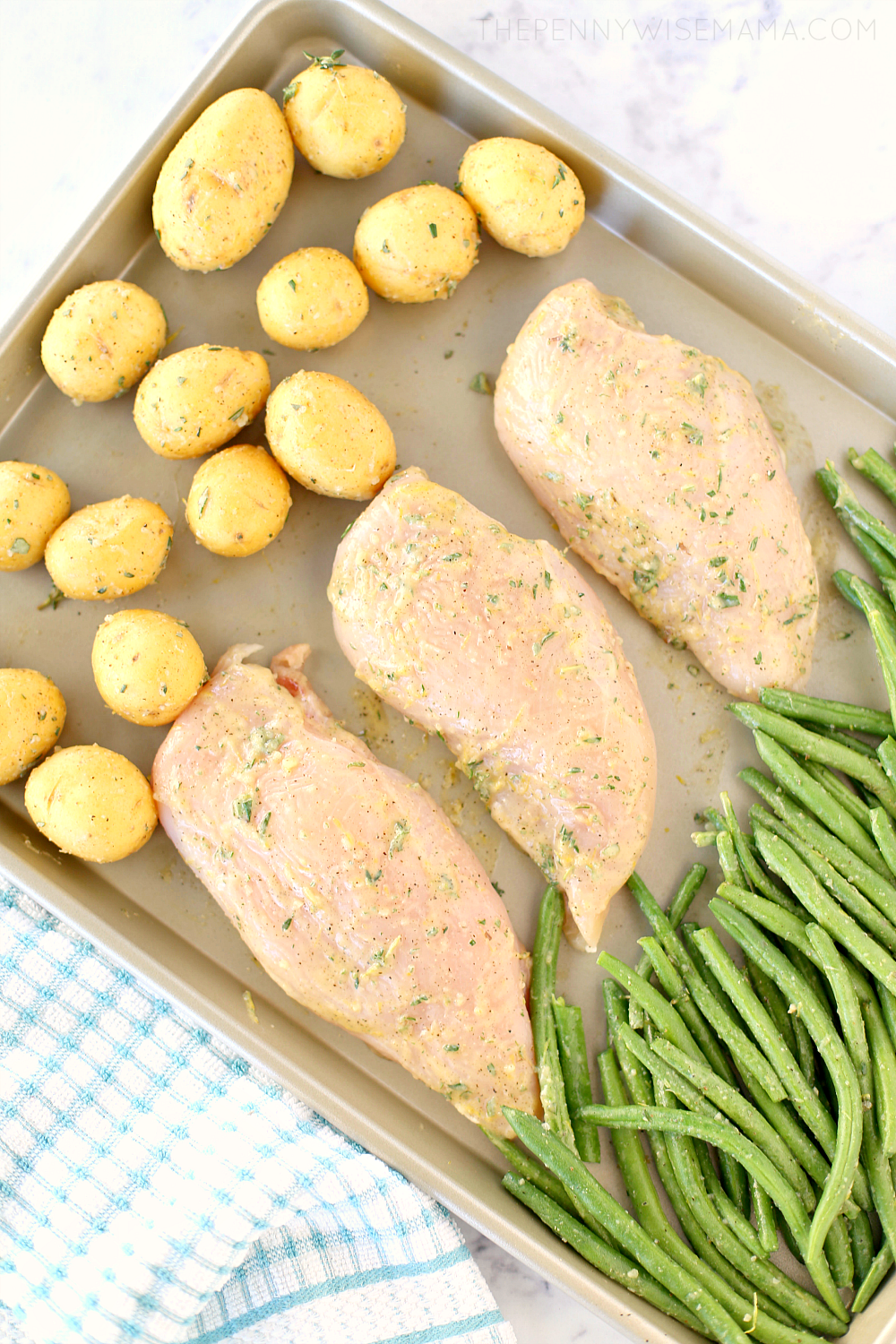 A few notes: I used green beans for the veggies, but you could also use broccoli, asparagus, snap peas, etc. I left my baby potatoes whole to save time, but I would recommend cutting them into chunks if you like your potatoes to be extra soft and crispy. For added flavor, I would also recommend topping the roasted chicken and veggies with a squeeze of lemon juice and fresh minced herbs before serving.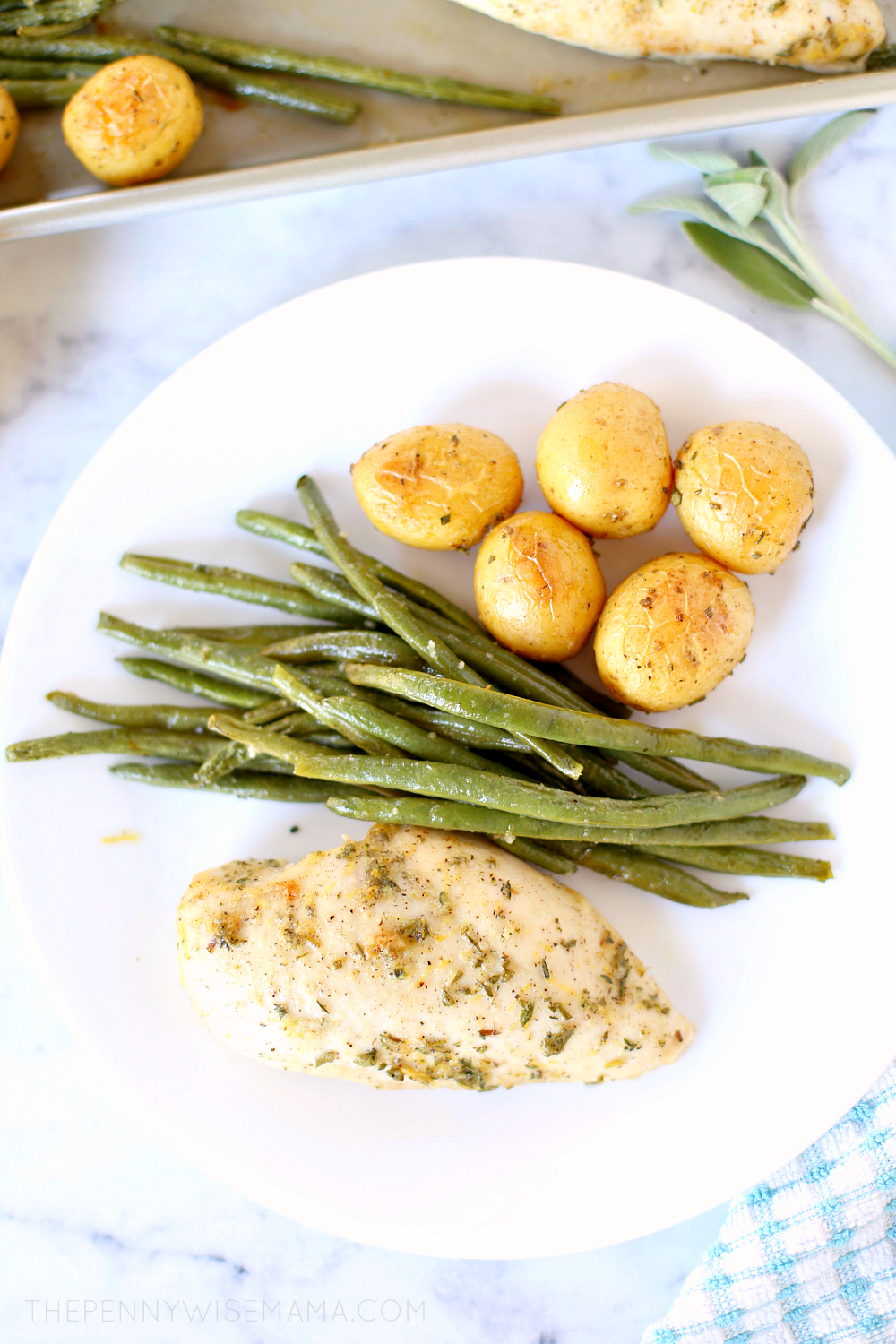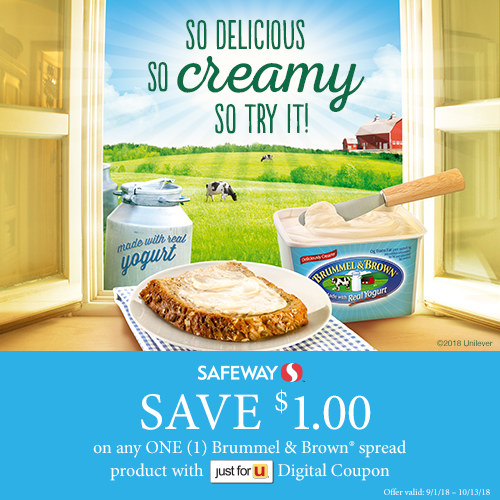 Try the delicious and creamy goodness of Brummel & Brown for yourself! You can find it by the butter spreads at Safeway. Use this Just 4 U Digital Coupon to SAVE $1.00 on any (1) Brummel & Brown Spread, valid now through 10/13/18.
Want to pin this recipe for later? Hover over the image below and click the "Save" button in the top left corner to save it to Pinterest.