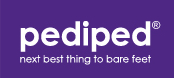 It's important to me that my kids wear shoes that are not only comfortable and made well, but also designed to support growing feet. We've tried a lot of different brands, but I have to say that I am very impressed with the pediped brand. My twin girls have been wearing shoes from their Flex line for the past month and we love them!
Why Choose pediped?
There are so many great things about pediped shoes. Not only are they stylish, they are also made to support the growth and development of little feet! pediped has done a lot of research and testing to create the very best shoes for children.
Here are some great pediped features:
Ultra Light Technology (athletic line) – keeps feet feeling light and comfortable
G2 Technology (Grip 'n' Go line) – provides active toddlers with the ideal combination of protection and flexibility
Flex Fit System – each pair of Flex closed-toe shoes comes with an additional 2 mm insole to customize the fit of the shoe
Memory Foam Technology – helps ensure an excellent fit and outstanding comfort
Machine Washable (Grip 'n' Go and Flex lines)
Water-safe Shoes (select Flex shoes) – safe for playing in water or for machine washing
Eco-friendly material (Grip 'n' Go and Flex styles) – eco-friendly microfiber is made with a solvent-free manufacturing process
Non-slip sole – diamond tread reduces potential slipping
Temperature Rated – cold weather boots feature water-resistant nylon outer and waterproof membrane to protect feet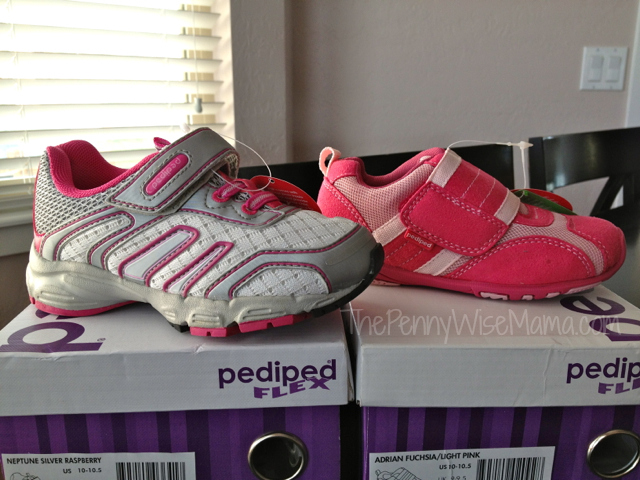 Pediped sent us a pair of Flex Neptune in silver/raspberry and a pair of Flex Adrian in fuchsia/light pink to review. As soon as we took them out of the box, I could tell that they were made really well. From the soles to the stitching to the design, everything about the shoes screams quality.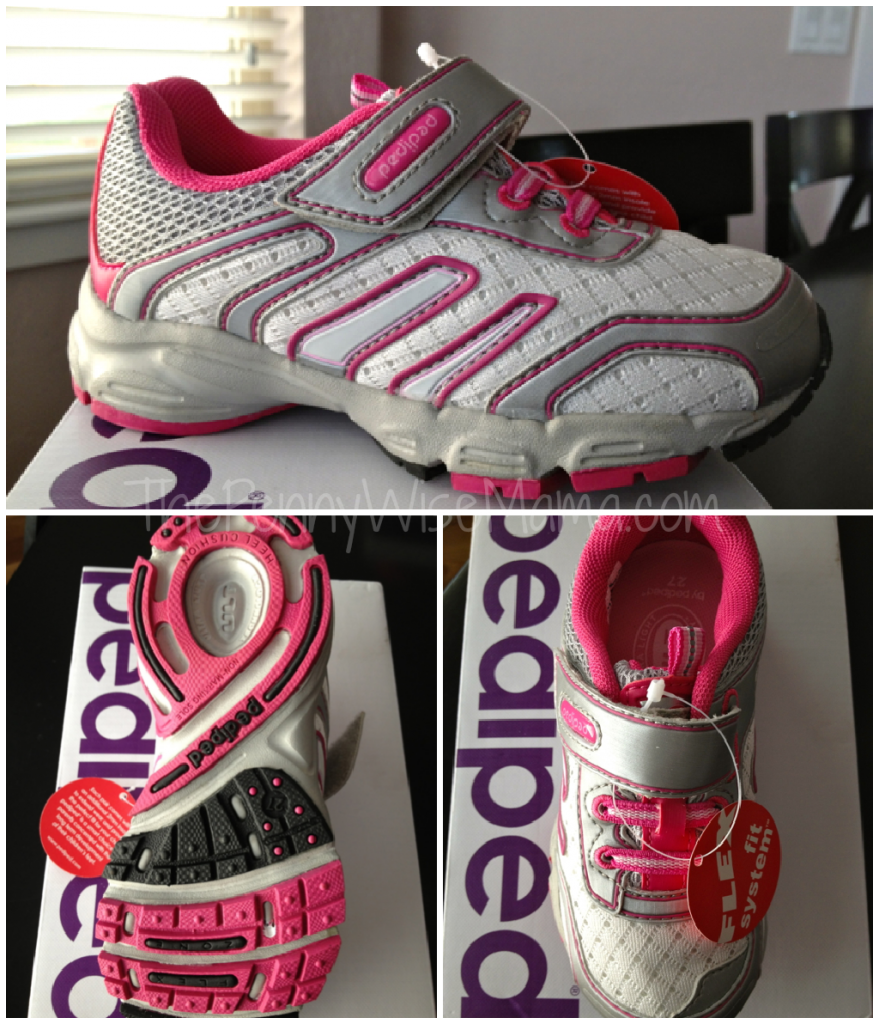 The Neptune are cute and sporty. They are athletic shoes that can be worn for exercise or simply everyday wear. They feature flex grooves that provide maximum flexibility, a breathable mesh upper that allows for airflow and a heel cushion that protects against impact and distributes pressure evenly. They have a velcro enclosure, making them easy to take on and off. I like that they are lightweight, allowing my daughter to run, jump, etc. with ease. They are also machine washable, which is a nice plus!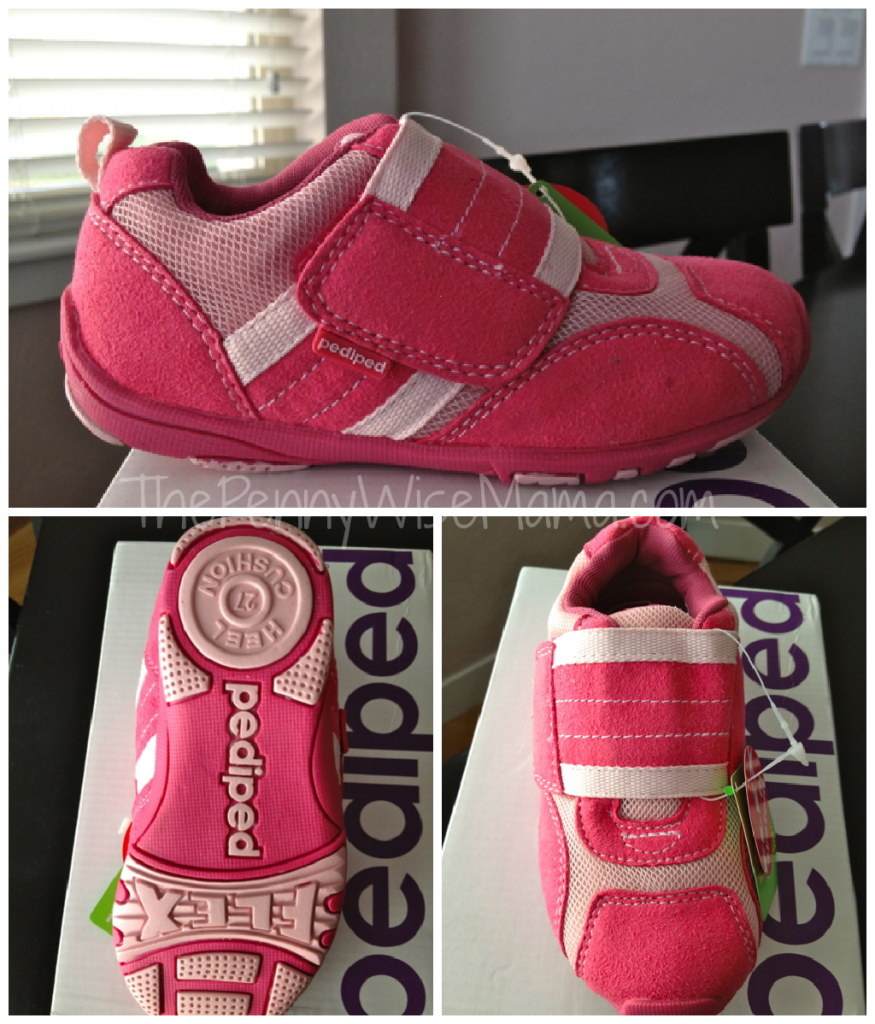 The Adrian are perfect for everyday wear. They are casual, yet athletic. They are soft and comfortable and the bright colors make them fun. They also have a large velcro enclosure that is easy to take on and off. My daughter loves that she can put the shoes on by herself! I like they are lightweight and flexible. I can tell that they are super comfortable and easy for my daughter to manuever in. Like the Neptune's, they are also machine washable.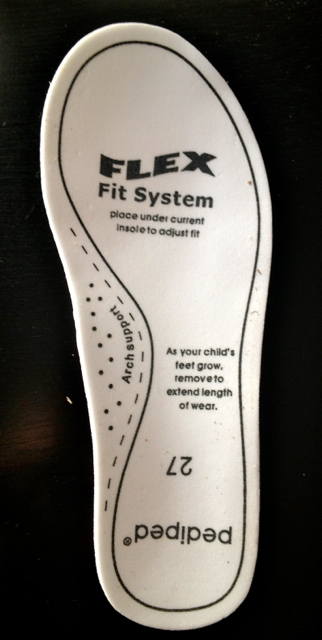 Both pairs come with the Flex Fit System, which has already come in handy. We ordered a size 10 (EU 27) in both pairs and that's just a little too big for one of my girls, so we simply inserted the 2 mm insoles and now they fit her perfectly! The nice thing is once her feet grow a little, we can remove the insoles and they will still provide the perfect fit.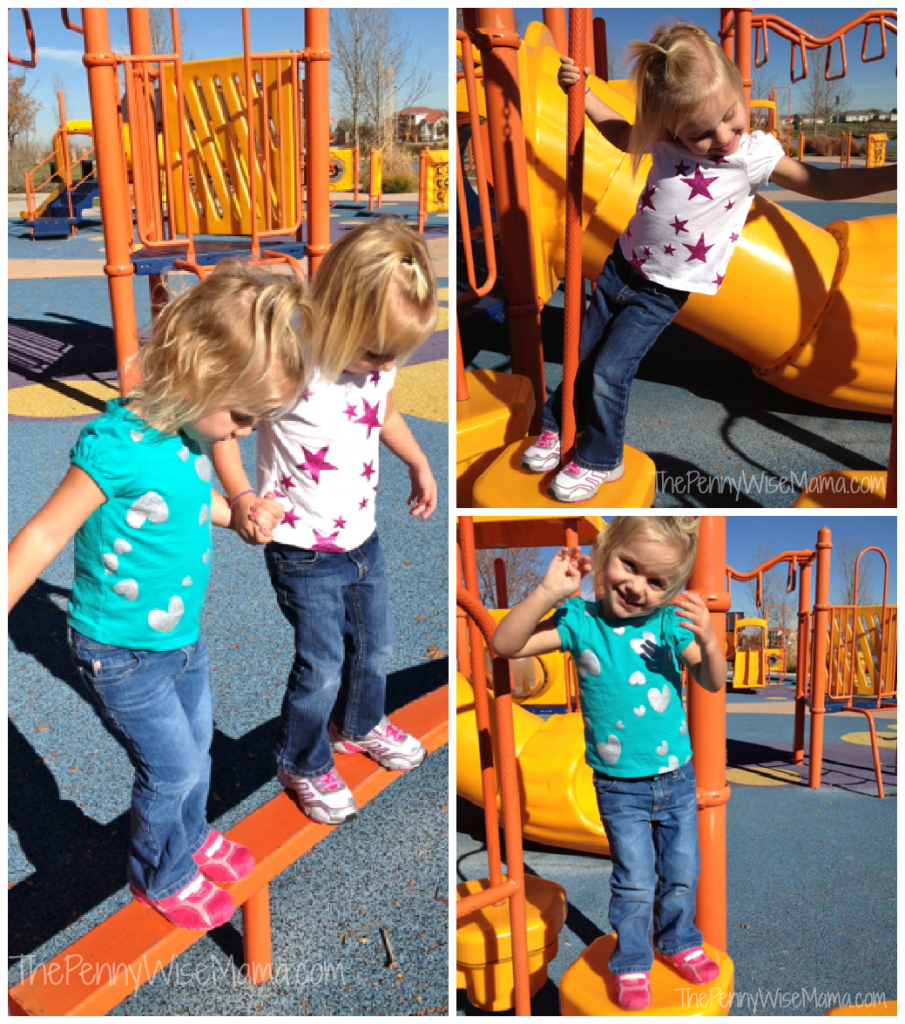 If you are looking for quality shoes for your child, I would highly recommend purchasing a pair of pediped's. They have so many awesome features and I love that each line is customized to provide the perfect fit based on your child's development. They are a little more expensive than shoes you will find at a big box store, but you really do get what you pay for!
Where to Buy
You can purchase pediped shoes directly from pediped.com, a pediped retail store, or online at Amazon.com. Most styles run around $50-60, but right now you can find them on sale for around $39. They have many great styles for the upcoming holidays, boots, Mary Janes, dress shoes and more!
Stay In Touch With Pediped