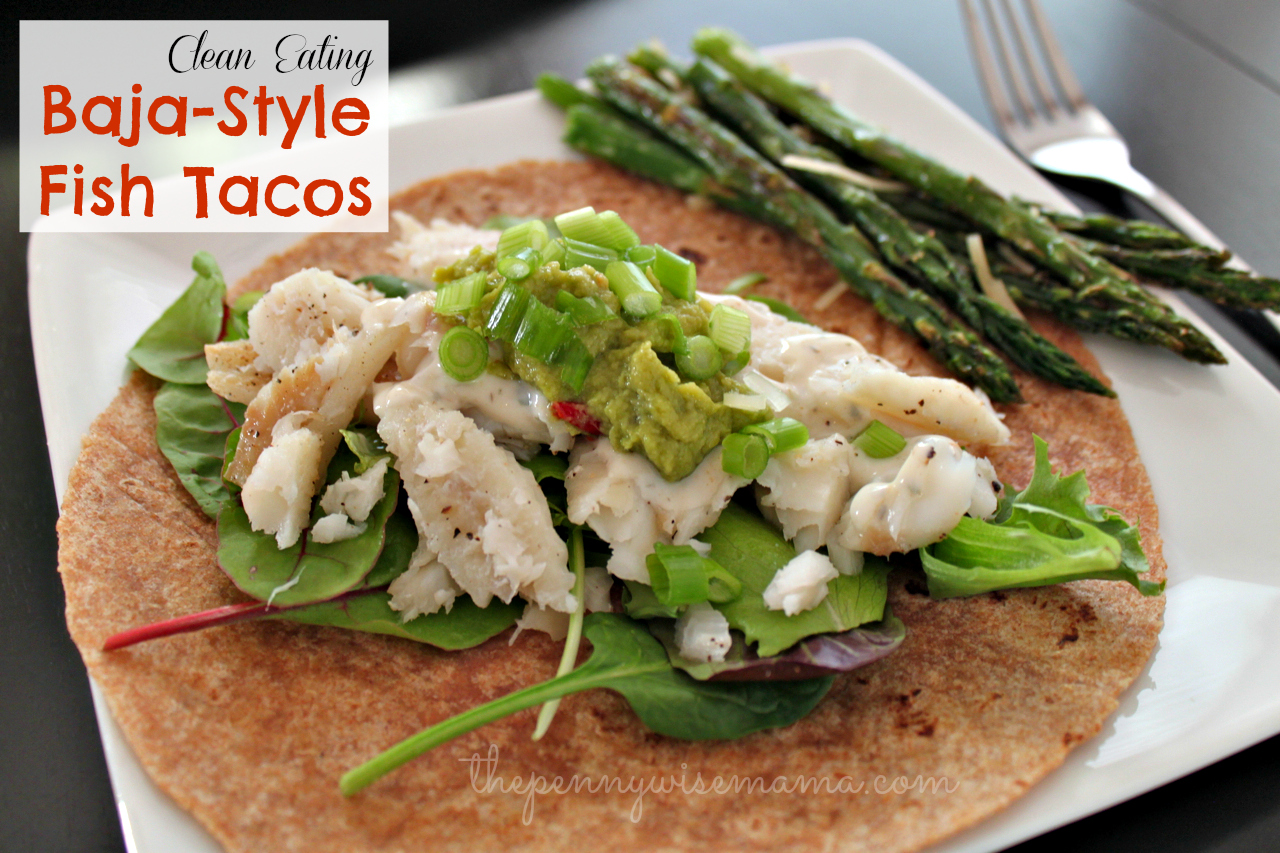 If you are looking for a quick and easy dinner that is not only delicious, but also healthy, you have got to try this recipe for baja-style fish tacos. I've made them a couple of times now and they are AH.MA.ZING! Seriously. They are so good and they are perfect if you are trying to eat clean. You will be surprised that they are actually healthy! My husband raves every time I make them and even my kids love them. The best part is they only take about 30 minutes to make!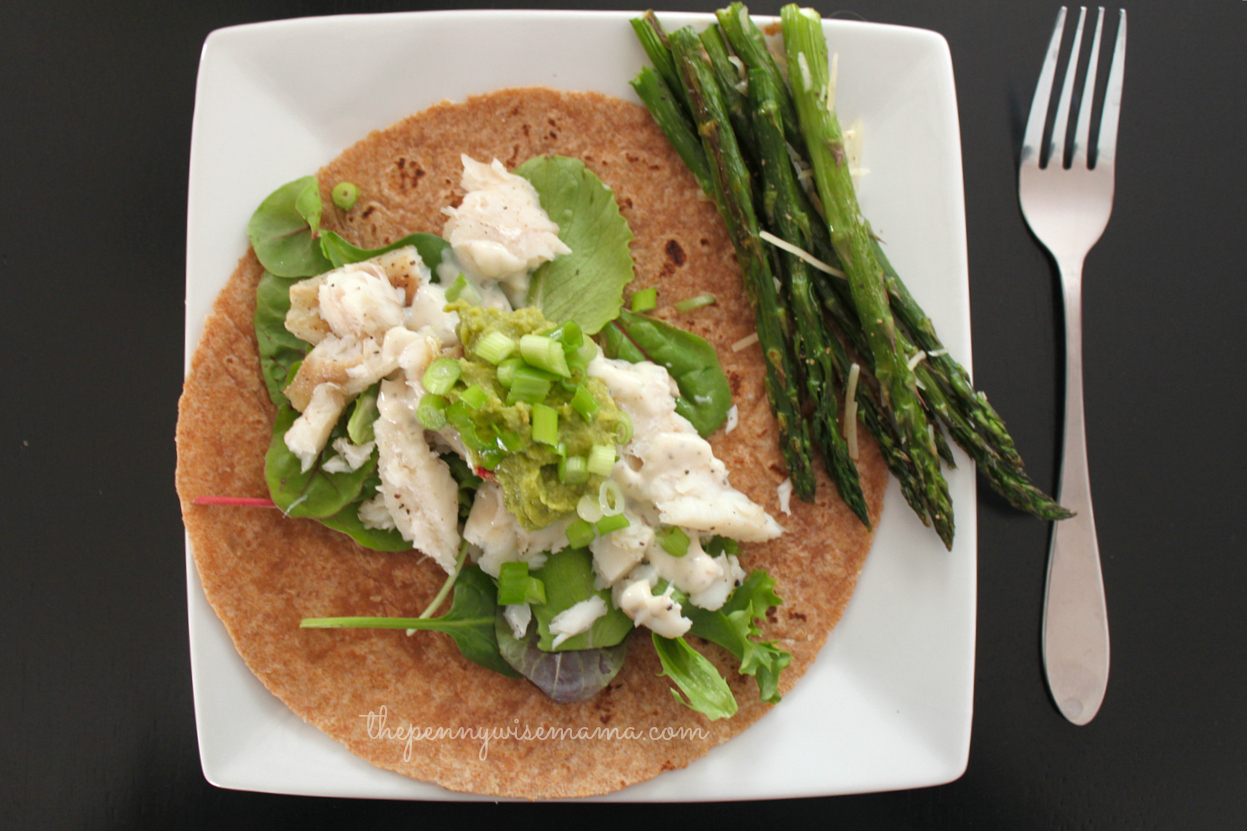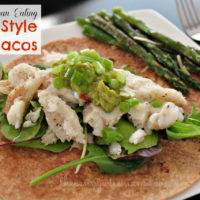 Quick & Easy Baja-Style Fish Tacos
Yield: 4

Prep Time: 20 minutes

Cook Time: 10 minutes

Total Time: 30 minutes
Ingredients
4 whole-grain tortillas
1 lb cod fillets, thawed
1/2 fresh lime
1/4 tsp sea salt
1/8 tsp ground black pepper
1/2 cup plain Greek yogurt
1/4 tsp dried oregano
1/4 tsp ground cumin
1 cup shredded cabbage or 2 cups mixed greens
1/2 cup guacamole (I like Wholly's spicy guacamole the best)
1/4 cup scallions
Instructions
Preheat oven to 350 degrees.
Stack tortillas and wrap them in a sheet of aluminum foil. Line a rimmed backing sheet with aluminum foil.
Place fish fillets on baking sheet and squeeze lime juice evenly over each. Sprinkle with salt and pepper.
Place tortillas and fish in the oven. Remove tortillas after 5 mins and set aside. Bake fish until it's just cooked through, about 7-10 mins.
While fish is baking, stir together yogurt, oregano and cumin. If you like a thinner sauce, stir in one to two tablespoons of water.
Break the fish apart with a fork and divide into four equal portions. Fill each warmed tortilla with shredded cabbage (or mixed greens) and fish, and top each with guacamole, yogurt sauce, and scallions.
Notes
Recipe adapted from The Best of Clean Eating
Nutrition Information:

Amount Per Serving: Calories: 360



I use cod fillets because I think they taste the best, but you can use any type of white fish. If you don't have cabbage on hand, mixed greens are a perfect substitution. I've tried them with both and actually prefer to use mix greens. If you want to spice yours up a bit, you can add minced jalapeno to the yogurt sauce or you can use spicy guacamole. Homemade guacamole is best, but if you are trying to save time, Wholly's Guacamole is a natural and delicious option.
Try them out and let me know what you think! 🙂
This post may contain affiliate links. Read my full disclosure here.