My son plays just about every sport, so we are always on-the-go. It's not uncommon for us to eat lunch or dinner away from home. Right now it's baseball season, so we are spending a lot of time at the baseball fields. I try to pack us food whenever possible to save money. The only problem is it can get pretty hot here in the summer. I get annoyed with having to pack ice or ice packs to keep our food cold. That's why I was so excited to learn about an awesome new product that makes packing your food so much easier!

Introducing PackIt — a patented, innovative line of freezable lunch bags, grocery bags, baby bags, wine bags, etc.
The concept is simple — all of the products are lined with a freezable gel liner that is integrated directly into the lining material. All of the products fold compactly for storage right in the freezer. When you pull them out, the walls of the bags are completely frozen, keeping food and drinks cold for up to 10 hours!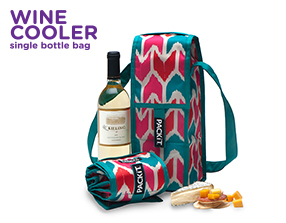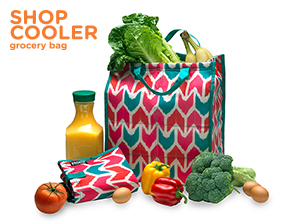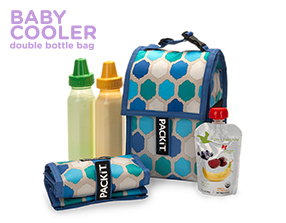 The Personal Cooler is the most popular PackIt product, but there are many other great products as well, such as the Wine Cooler, Shop Cooler and Baby Cooler.
For my review, I received a Social Cooler in zebra print. Knowing how often my family packs food for games and other outings, I was interested in seeing how well the Social Cooler kept our food cold.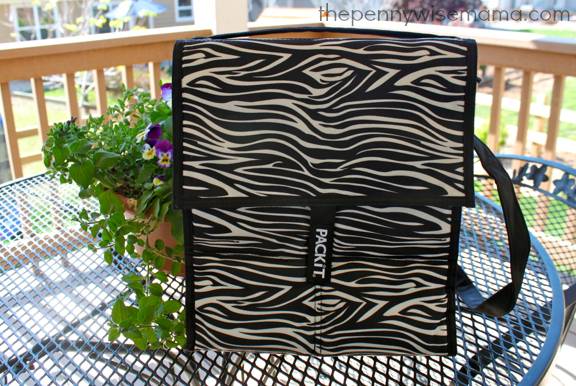 The Social Cooler has enough space to pack for a fun family picnic, and the built-in shoulder strap makes it easy to carry. Simply store the cooler in your freezer for a 12 hour period, pack with the items you want to keep cool and enjoy!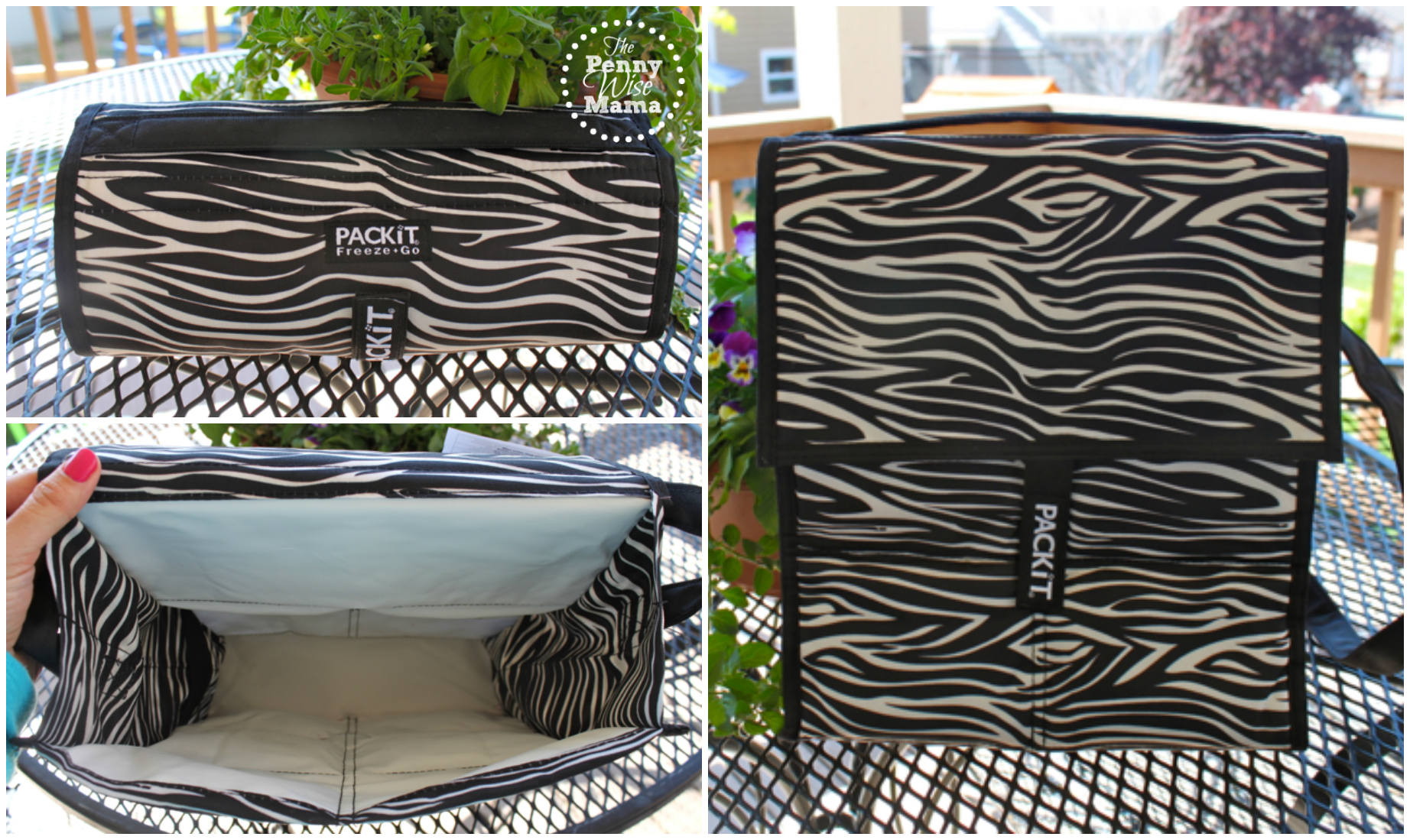 We've used the Social Cooler several times now and I love how easy it is to use. We simply wrap it up and keep it in our freezer until we are ready to use it. It has plenty of room to hold food and drinks for my family of five. I've never had to keep our food cold for longer than a few hours. During that time, the walls of the cooler have stayed frozen and cold. I have been very impressed with it so far! I am looking forward to trying it out this summer when we take day trips to the zoo and amusement park to see if it keeps our food cold for the entire day.
Buy It
You can purchase PackIt freezable coolers directly from the PackIt website or from places like Amazon. They retail for approximately $19.99 for a Personal Cooler and $27.99 for a Social Cooler. Check out the PackIt website for more details!
Win It
One lucky PennyWiseMama reader will win a Personal Cooler in the print of his or her choice. Retail value is $18.99.
To enter, simply use the Rafflecopter form below. Giveaway ends on 6/10 at 11:59 PM EST. Open to US mailing addresses only. Must be 18+ to enter. Good luck!