Gain laundry detergent fans — you're going to love new Gain Ultra Flings! Read on to learn more and save with a $2 off Gain Flings coupon!
There is nothing I love more than clean laundry that smells amazing. Taking a warm, freshly washed load out of the dryer makes me happy, especially when I see that all the stains and odors have been lifted. And now, thanks to the new Gain Ultra Flings laundry detergent, I can wash a large load with just one pac!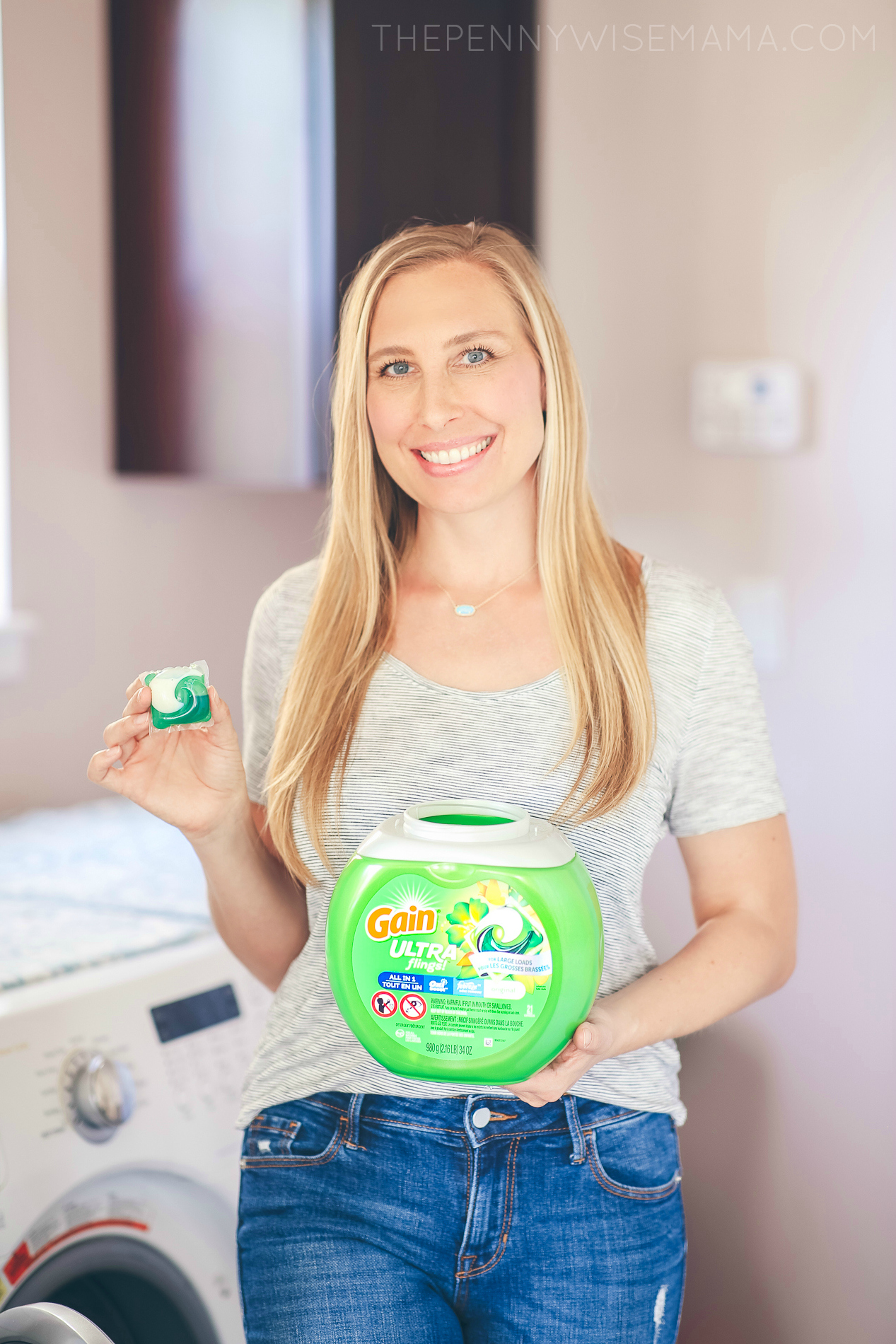 As a mom, I'm used to dealing with stinky, stained clothes, which is why I am happy that Gain launched new Gain Ultra Flings. They are designed for large loads so you only need one Fling to transform your biggest, smelliest laundry loads.
Gain Ultra Flings Original has the same Gain scent you love, just with added cleaning power. Each Fling contains double the Oxi Boost and Febreze, and triple the freshness power to give you a better cleaning and scent experience for your biggest laundry loads.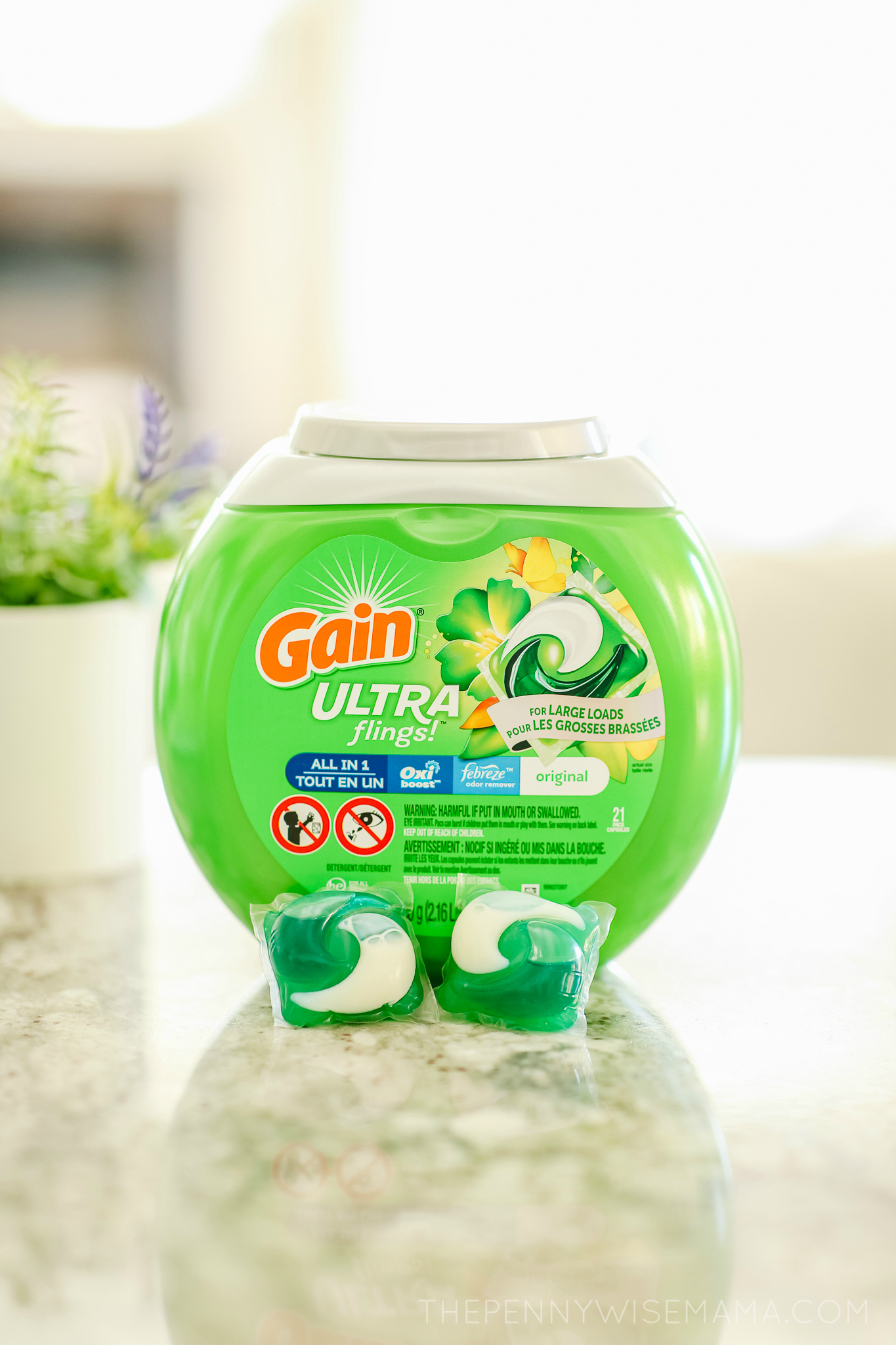 The great thing is Ultra Flings dissolve in both hot and cold water, and they're compatible with both HE and non-HE machines, so you can use them with any washer set-up.
Each Gain Ultra Fling is specially formulated with:
2x the OXI Boost and Febreze (vs. Gain Flings Original)
3X the scent power (vs. Gain Flings Original)
Better cleaning and freshness power than liquid detergents (when compared to Gain liquid detergent)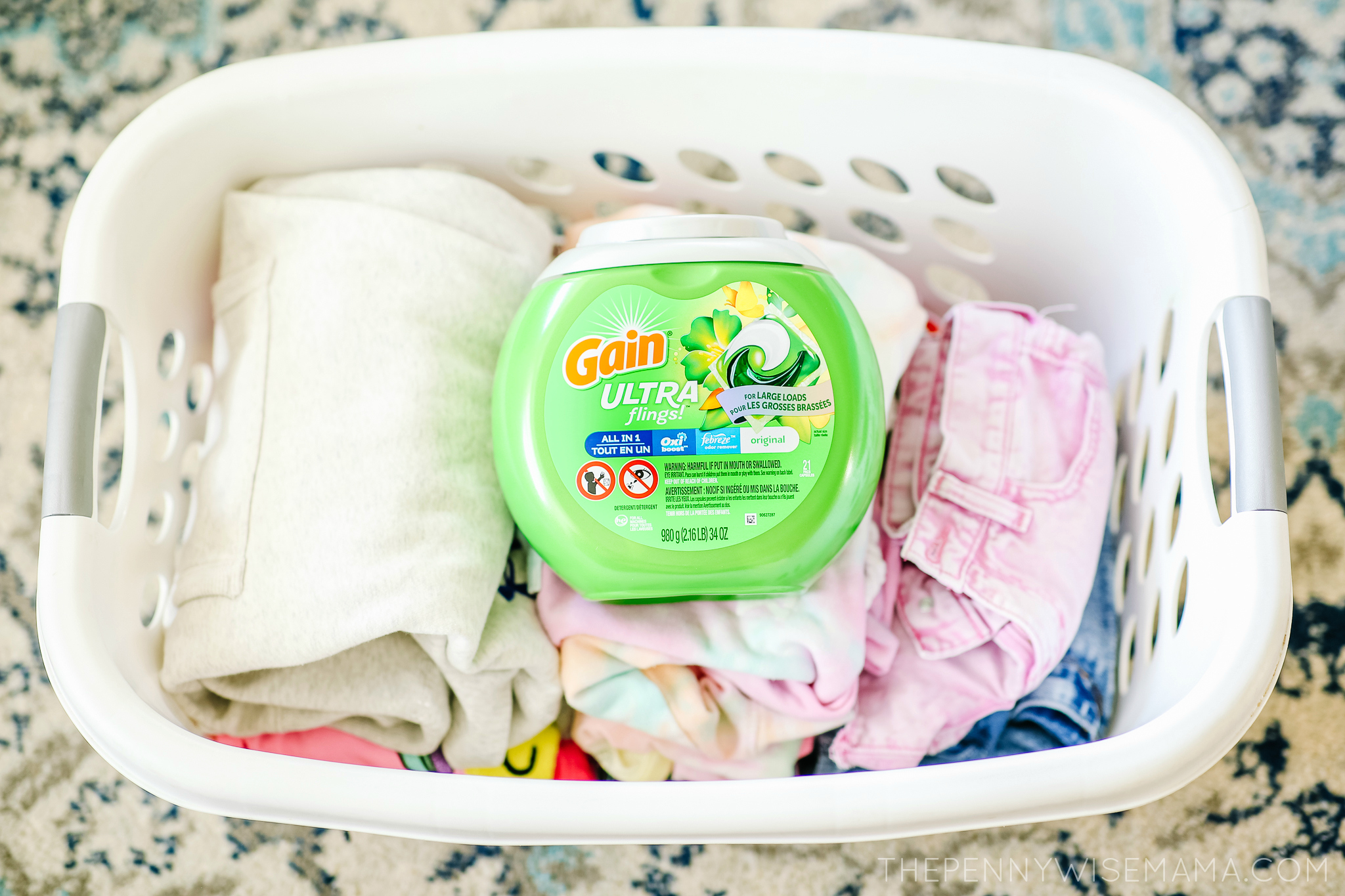 I love the ease and convenience of Gain Flings, so I was excited to try the new Ultra Flings. With a family of five, I'm always doing large loads, which means I go through a lot of laundry detergent. I love that I only have to use one Ultra Fling pac to get the same great clean and my clothes smell amazing!
Gain Ultra Flings Coupon
Try the new Gain Ultra Flings for yourself and save with this $2 off printable coupon.
Deal Scenario at Target
You can get a tub of Gain Ultra Flings Laundry Detergent (21 ct) for just $9.99 at Target when you use the $2 off Gain printable coupon.
That's just $0.48 per Fling. And, remember, one Gain Ultra Fling has more cleaning power than 2 Gain Flings, so you're getting a great value!
Visit P&G Brandsaver now to clip your $2.00 print at home Gain Ultra Flings coupon.
I partnered with P&G to bring you this post, but all opinions are my own.