This post is brought to you by PromotionalCodes.com. I received a gift card to thank me for my post. All opinions are my own.
Black Friday and Cyber Monday may be over, but that doesn't mean you won't be able to find some amazing deals before Christmas. Companies want you to shop all the way up until the big day, so they will be offering various discounts and incentives, like free shipping, to get you to keep shopping. I honestly just started my shopping this week. We were out of town over Thanksgiving, so I really didn't get to shop the sales then. I am much more of an online shopper anyway, so I've happily been taking advantage of some great deals online from the comfort of my own home.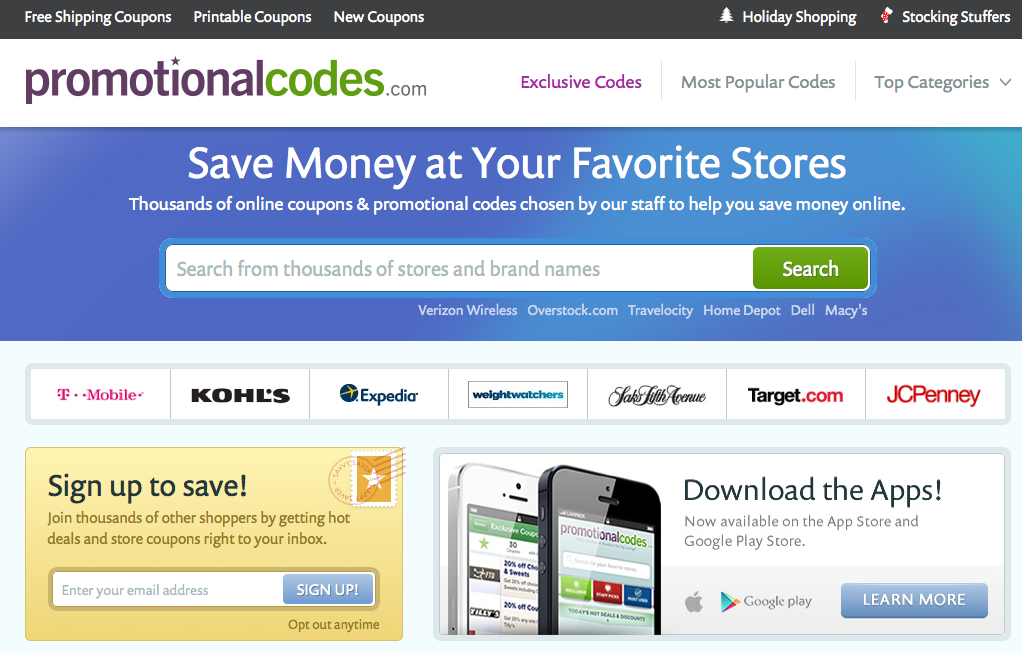 If there is one piece of advice I would give to those of you who will be shopping online for holiday gifts, it would be to take advantage of the multitude of promo codes out there. Just about every company offers them these days. They vary between a percentage off your purchase to free shipping. Before I shop online, I always search for promo codes on sites like PromotionalCodes.com. It only takes a few minutes and most of the time I end up with a pretty significant savings!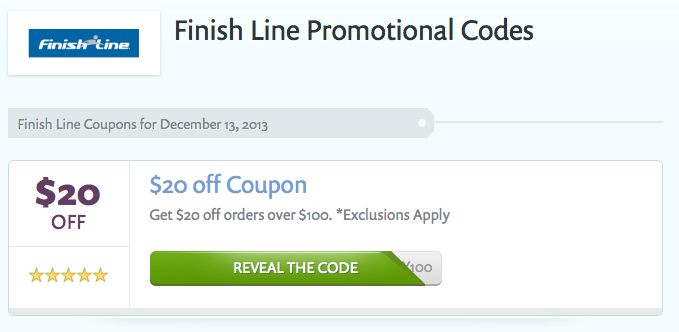 This past weekend I did a little shopping online and I used PromotionalCodes.com to search for promo codes. It's super easy! All you have to do is type in the store you are looking for in the search bar. If there are coupons available, they will be displayed. I was able to find one for $20 off $100 at Finish Line, which was perfect since my son wanted a new pair of Nike shoes and some Under Armour clothes for Christmas. Shipping was also free, so I ended up saving approximately $30 just by using a promo code!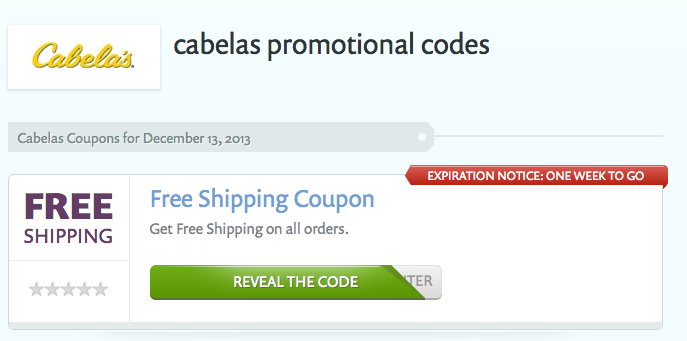 I also used PromotionalCodes.com to find a free shipping promo code for Cabela's. My husband hinted that he wanted some hunting gear for Christmas, so I was able to find him a couple of items and get them shipped to my home fore free. It was great to not have to drive 45 miles to my local store to buy them!
If you plan to do any shopping online this holiday season, I encourage you to take a few minutes to search for promo codes before placing your order. PromotionalCodes.com has hundreds of thousands of coupons from over 20,000 name brand retailers. The staff at PromotionalCodes.com is working around the clock to update the site with the freshest coupons from all the retailers you love like Home Depot, Travelocity, Dell and Overstock.com.
You can also find deals on the go with the free PromotionalCodes.com App for iPhone or Android.
Need a crash course on how to shop online and use coupons? Check out our list of do's and don'ts below.
Online Couponing 101 – A Crash Course in Do's and Don'ts
Do's
Do make sure to take advantage of the "promotional code" box at checkout
Do stack coupons as some retailers allow you to use more than one coupon or code in the same offer, especially with free shipping coupons
Do check back regularly. Coupons are being uploaded on a daily basis
Do follow your favorite brands on social media sites as they often will provide special offers for their followers
Don'ts
Don't make an in-store purchase without comparing prices online. You can often find the item cheaper online PLUS most retailers offer free shipping
Don't pay for coupons as an upfront fee for access to deals is often a sign they are fraudulent. Coupons are meant to save you money – they shouldn't cost you anything. Likewise, never give out personal information in order to get promotional codes or discounts
Don't be committed to one brand or store only. Comparison shop online to find the best deal for the product you're looking for
What are your tips for saving money on online purchases?