I prefer to do most of my shopping online. With three kids, including twin toddlers, it's just more convenient to shop from home. Plus, I find that I save more money when I compare prices among multiple websites to find the best deal. The only downside is the process can be time consuming. But thanks to mySupermarket, shopping online and comparing prices just got easier.
mySupermarket is a new kind of shopping experience that enables consumers to shop for the best price for groceries and everyday essentials from major online retailers all in one place. If you are familiar with Kayak.com, the concept is very familiar. You simply search the site for whatever household essentials you are looking for, and the site sorts the items based on where you will find the best deal. In return, the site can help you save 20% on your weekly shopping bill!

How mySupermarket Works
mySupermarket compares over 55,000 items, culling prices from Amazon, Walmart, Target, Walgreens, Costco, Soap.com, Diapers.com and Drugstore.com. mySupermarket offers price per unit comparisons across retailers that enable consumers to make well-informed product choices.
Swap & Save
An exclusive Swap & Save algorithm will tell you when to swap an item you are interested in to a different size, similar product, or brand that costs less per unit.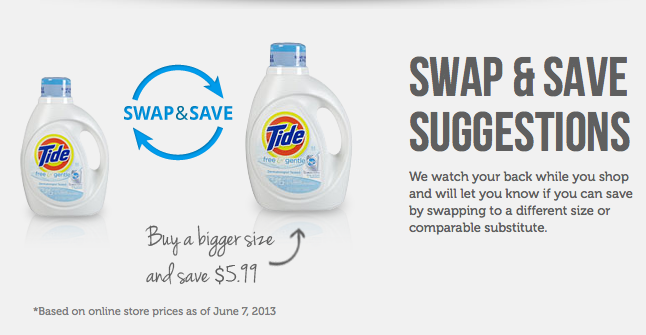 Easy One-Stop Checkout
In addition to finding the best prices, mySupermarket also offers a streamlined checkout process, enabling you to enter your shipping and payment information once, even if purchasing items from different retailers.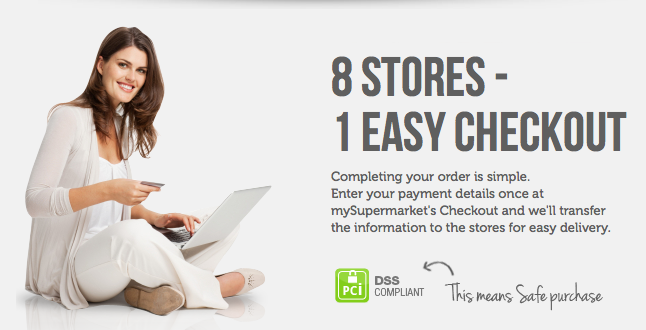 Free Shipping
mySupermarket optimizes shipments for each order, meaning that if you cannot get free shipping from the retailer on a cart valued at $75 or higher, the site will pay for your shipping.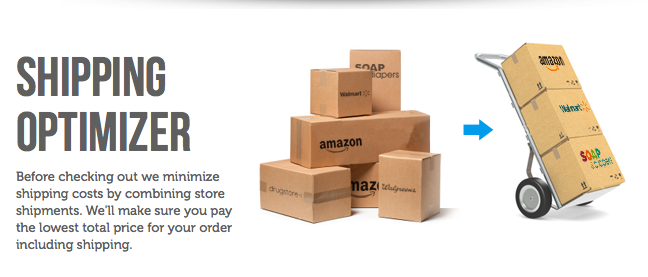 Watch this video to learn more:
My Experience with mySupermarket
I wasn't quite sure what to expect when I was asked to try out mySupermarket, but I have been very impressed with the entire process. From the overall website ease of use, to the ordering process, to the extremely fast shipping and top-notch customer service, I have been one happy customer.
My favorite part about the site is its ability to find the best price on the item I am looking for. This not only saves me time, but also money. I had a lot of fun searching for different items and watching the site go to work to find me the best deals. It was nice to be able to see which store offered the best price based on price per ounce, etc. I also found the Swap & Save feature helpful. I am pretty brand loyal, so I didn't end up swapping any of my items out for the other brands it suggested, but it is a handy tool to have.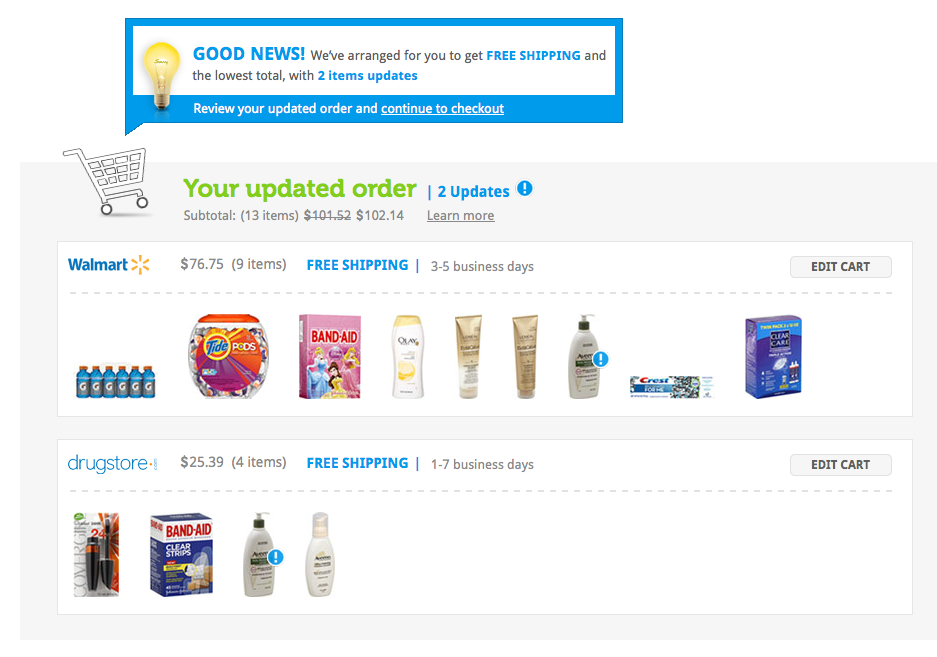 I was most impressed with the website's ability to rearrange and combine shipments to allow for free shipping. Some of the items I selected were cheapest at Walmart, but due to shipping costs, a couple of items were moved over to Drugstore.com. This increased each item's price point by a little bit, but overall it saved me money by allowing my order to qualify for free shipping at both sites. It was also very convenient to only have to submit one payment, even though my order was being fulfilled by multiple stores.
Another thing that was impressive to me was the fast shipping. My order was split between Walmart.com and Drugstore.com. My Walmart order was split into two shipments to allow for faster delivery. All three shipments were received within a week, with two of them arriving just two days after I placed my order!
I absolutely love the concept behind mySupermarket. It is so easy to use and saves me time and money. I definitely plan on using the site in the future!
If you prefer to shop online and want to save your family money in areas such as household, pets, baby, beauty, personal care and more, I would highly recommend trying out mySupermarket.com!