Thanks to Kids on 45th, I found a new way to save time AND money shopping for my kids' clothing. Keep reading to learn more and to grab a promo code to save!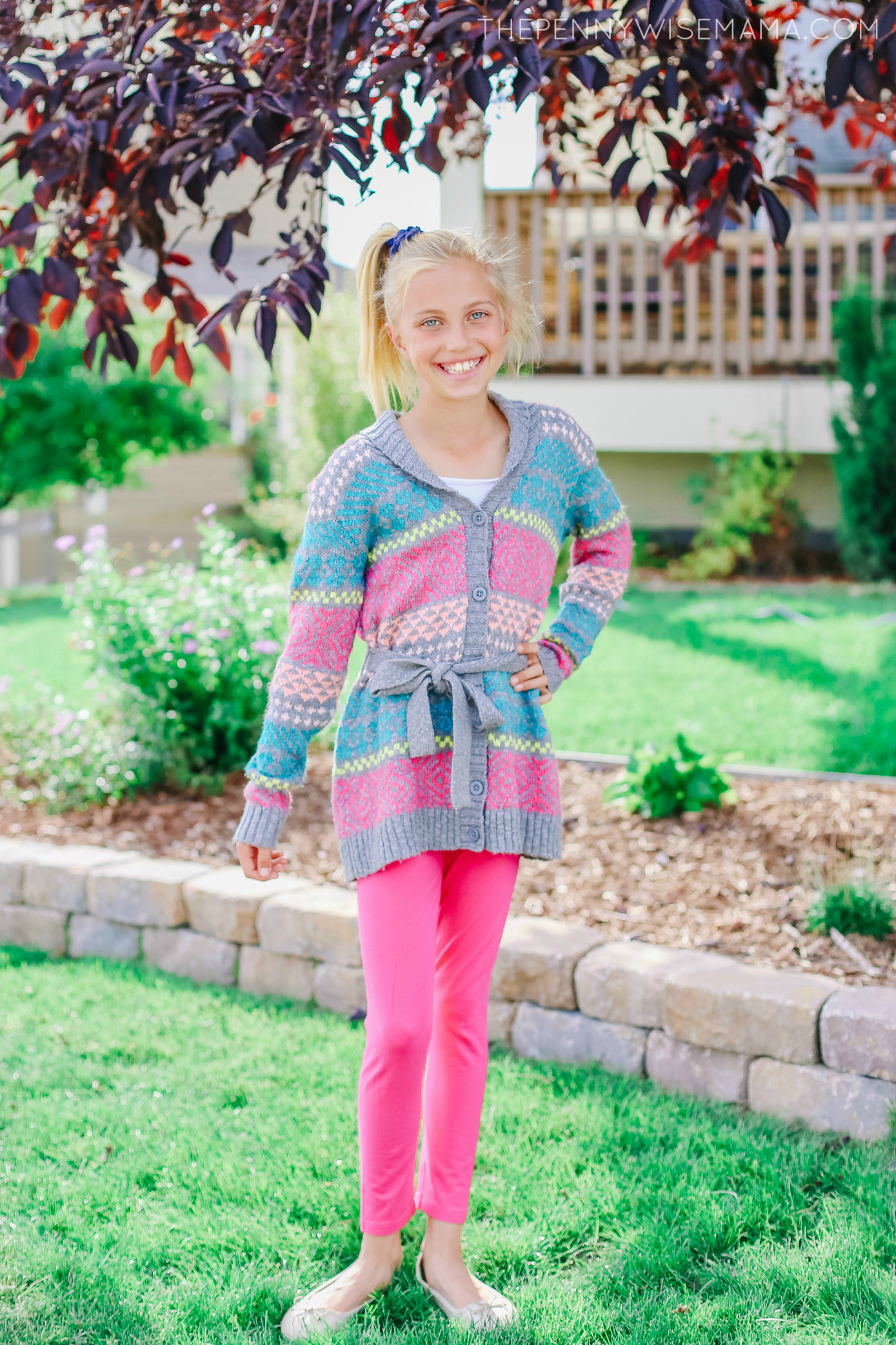 The kids are back in school and fall is right around the corner, which means now is a great time to update your kids' wardrobes. I like to tell my kids, "out with the old and in with the new!" Items that are worn out or too small are donated to make room for new items that will hopefully last until the next season.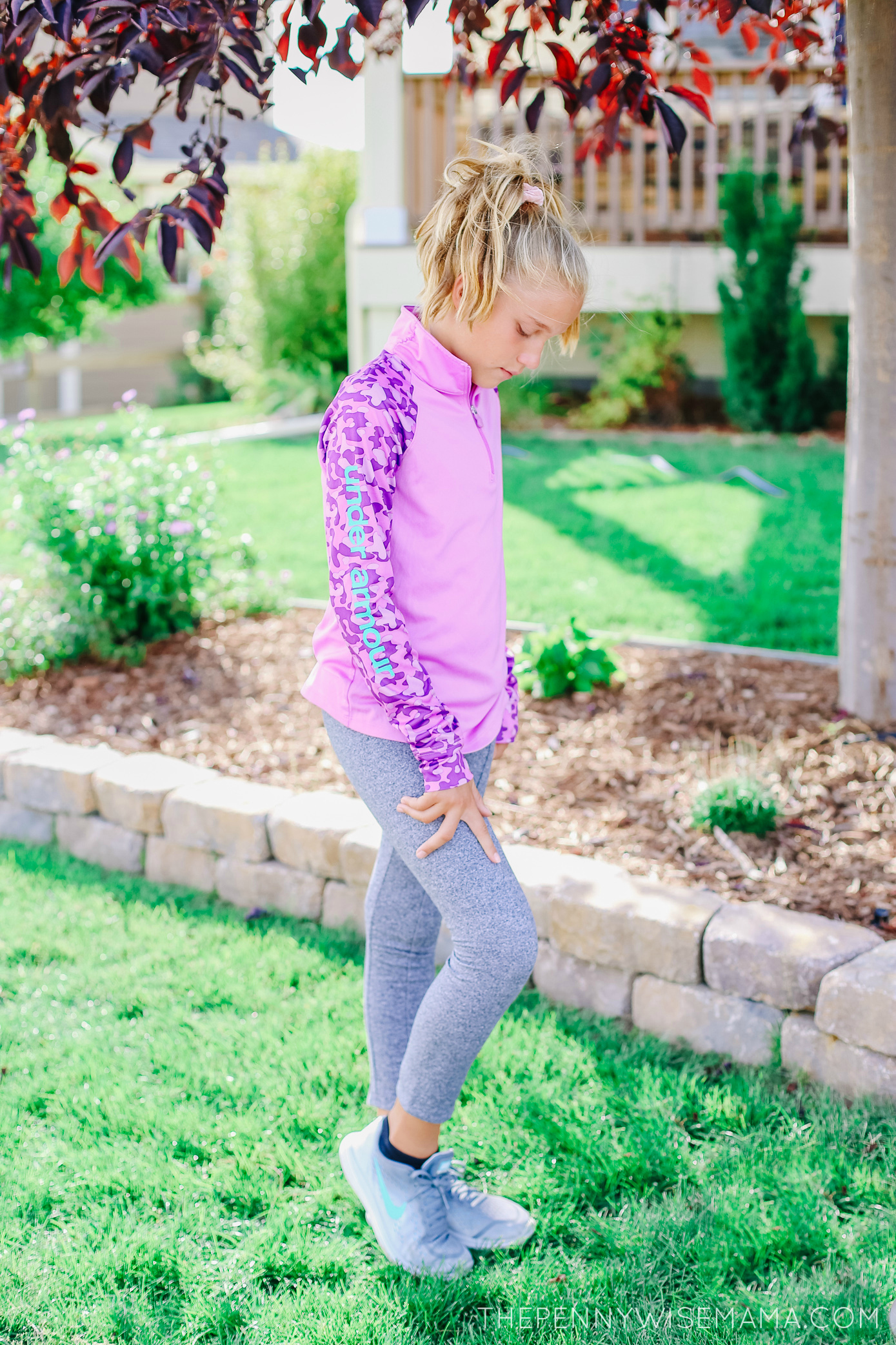 I used to love shopping for clothes, but now that my kids have gotten older and I'm working full time, I don't want to spend my free time at the mall or secondhand store. It's so much easier to order clothing online and have it delivered right to my doorstep.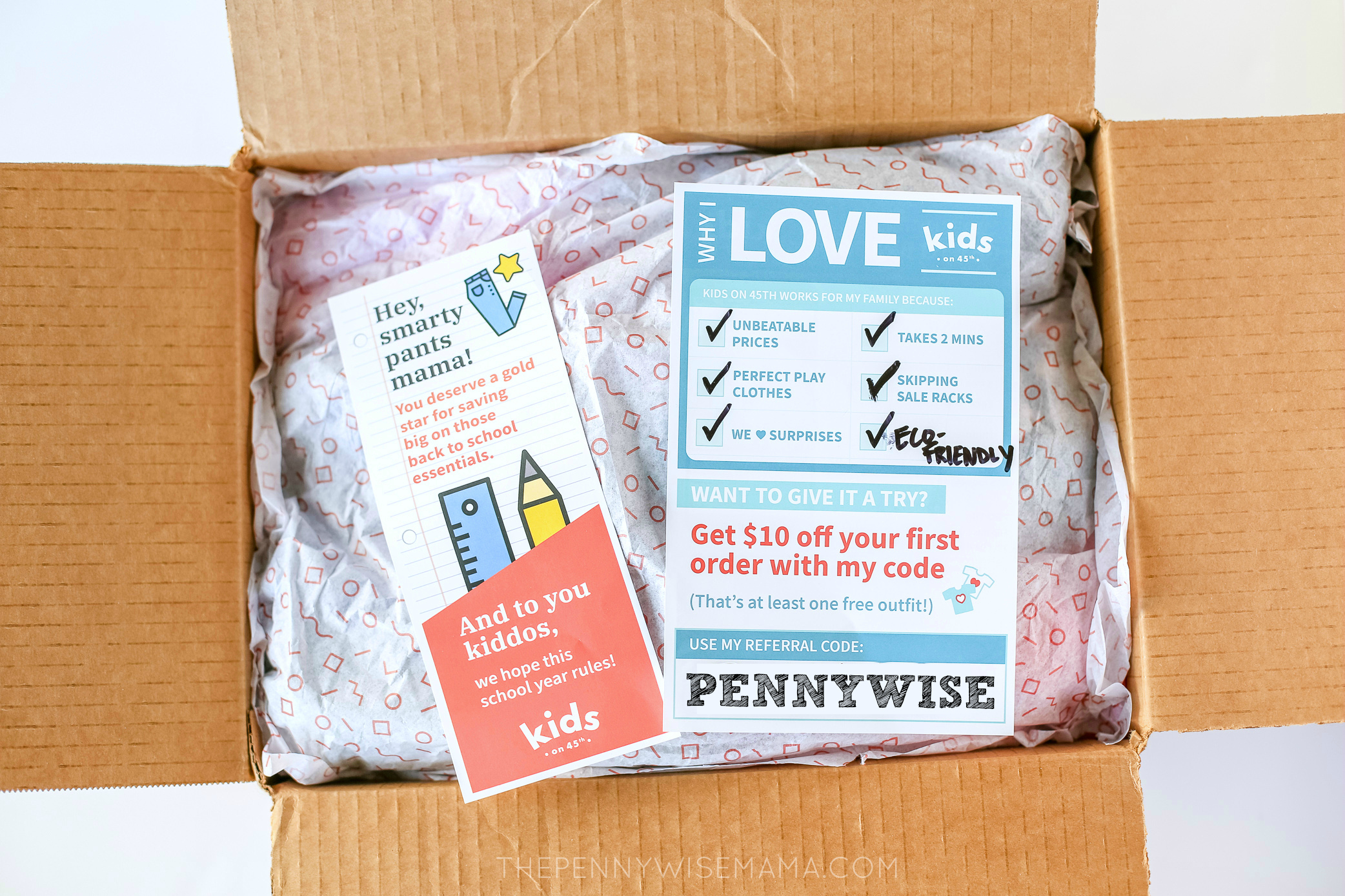 That's why I was so excited to learn about Kids on 45th, a retailer of secondhand kids clothing that ships you a "surprise" box of gently-used (and some new with tags) clothes for super-low prices. Items start at $1.99 and max out at $12.99 for a winter coat!
How to Order A Kids on 45th Box
Ordering a Kids on 45th box is so fast and easy. It literally only takes about 2 minutes! You start by filling out a profile for your child and adding his/her style, size, and preferences. There's room to add a note to let the stylists know what your child does/doesn't like, as well as any specific brands or styles you are looking for.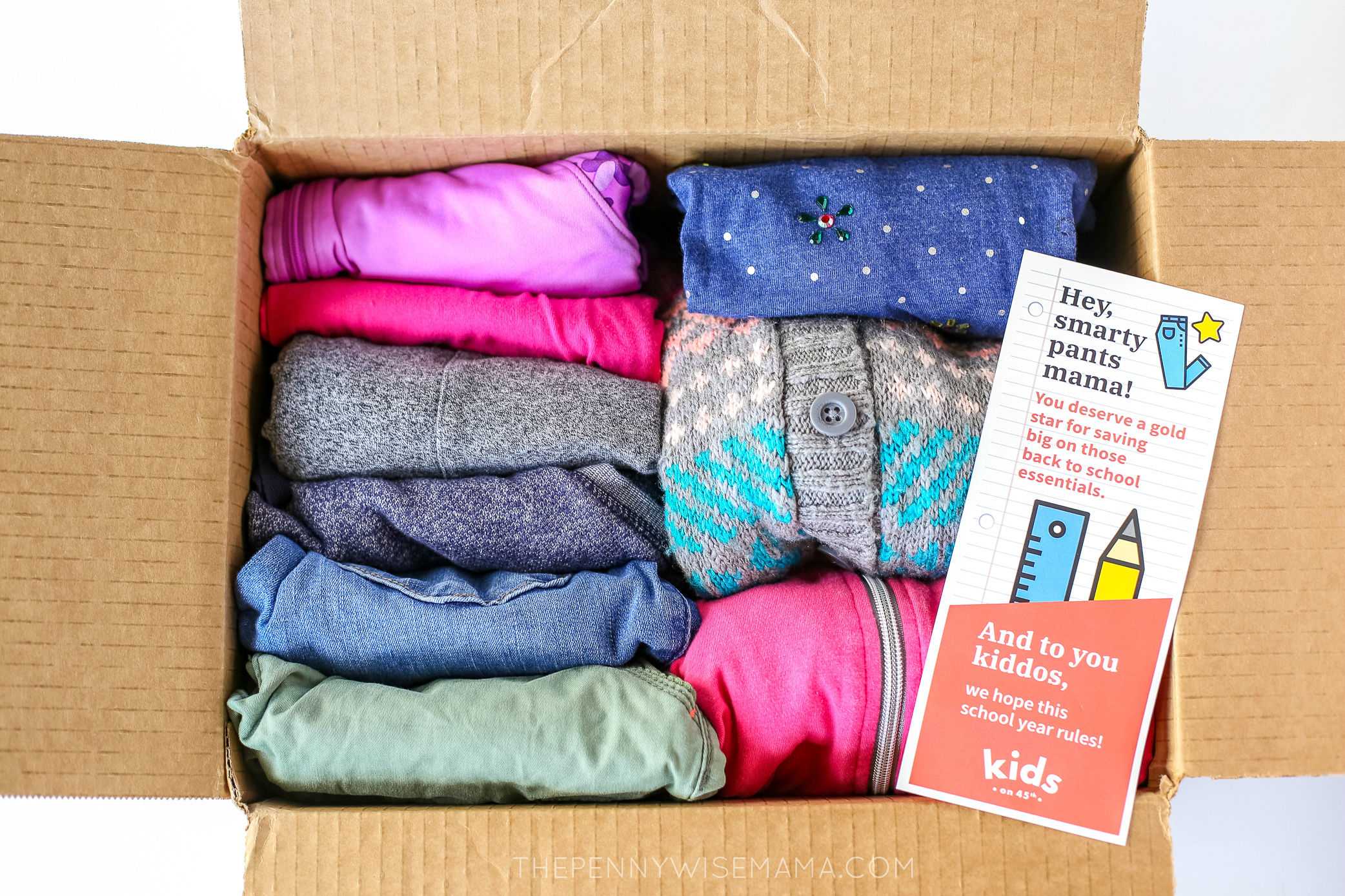 The next step is to choose the items you want. For example, you could pick 4 long sleeve shirts, 2 pairs of jeans/pants, 2 pairs of stretchy pants, 1 sweater/sweatshirt, and 1 outerwear….or you could get 5 long sleeve shirts and 5 jeans/pants. You can mix and match to get exactly what you need for the season.
Once your order is placed, Kids on 45th works hard to build a surprise box that your kiddo will love. Shipping is free when you spend $65+.
Our Kids on 45th Box
One of the most exciting things about Kids on 45th is that the box really is a surprise. You pick the items and they pick the clothing!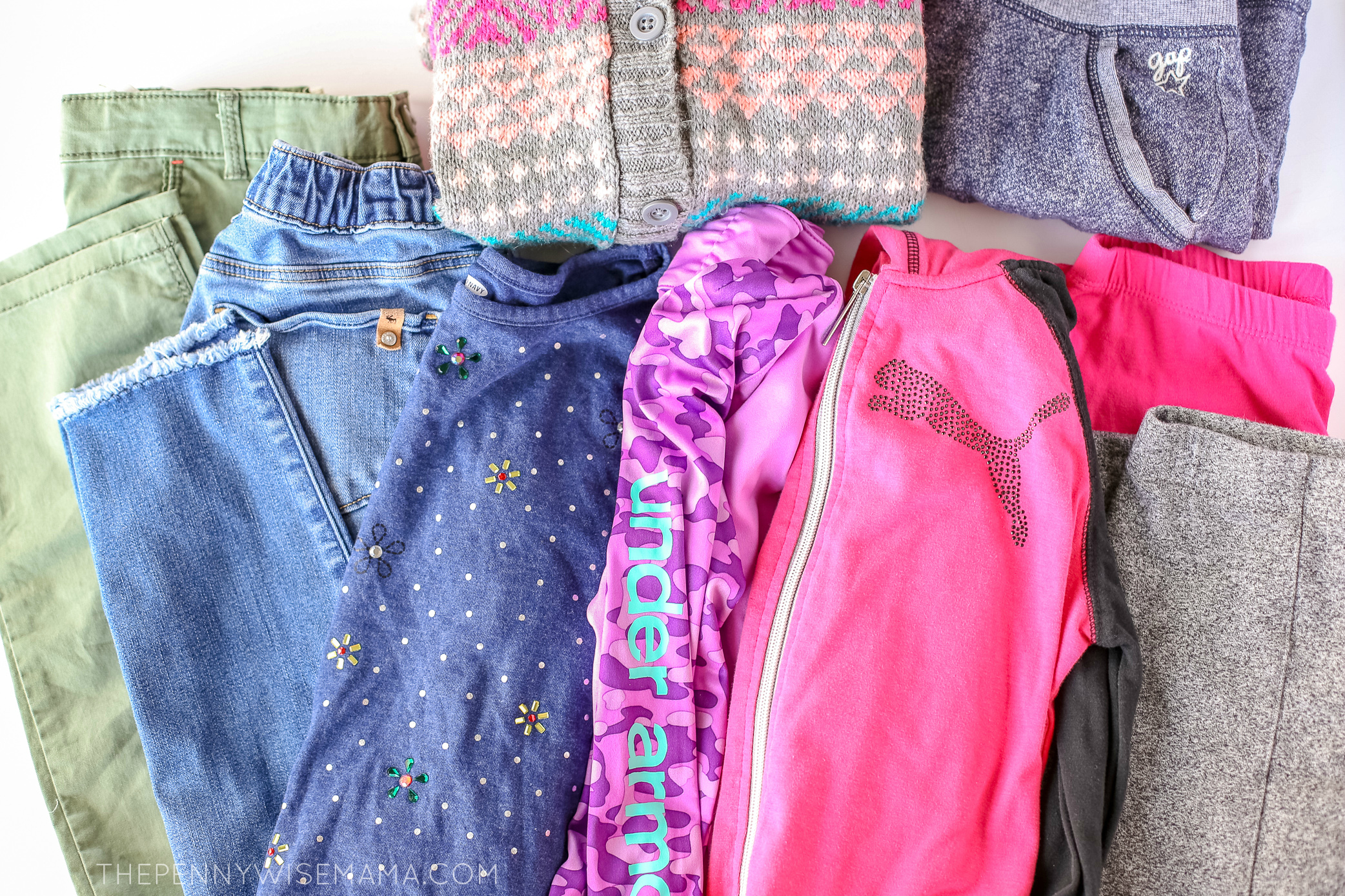 When our box arrived, my twin girls couldn't wait to open it. Since they wear the same size in most things, I ordered one box for them to share. For a little over $50 we received 9 items:
2 Jeans/Pants
2 Stretchy Pants
2 Sweater/Sweatshirt
2 Long Sleeve Shirts
1 Skirt
All of the items are in excellent, like new condition and are from premium brands like Abercrombie & Fitch, H&M, Old Navy, Gap, Oshkosh B'Gosh, Under Armour, and Puma.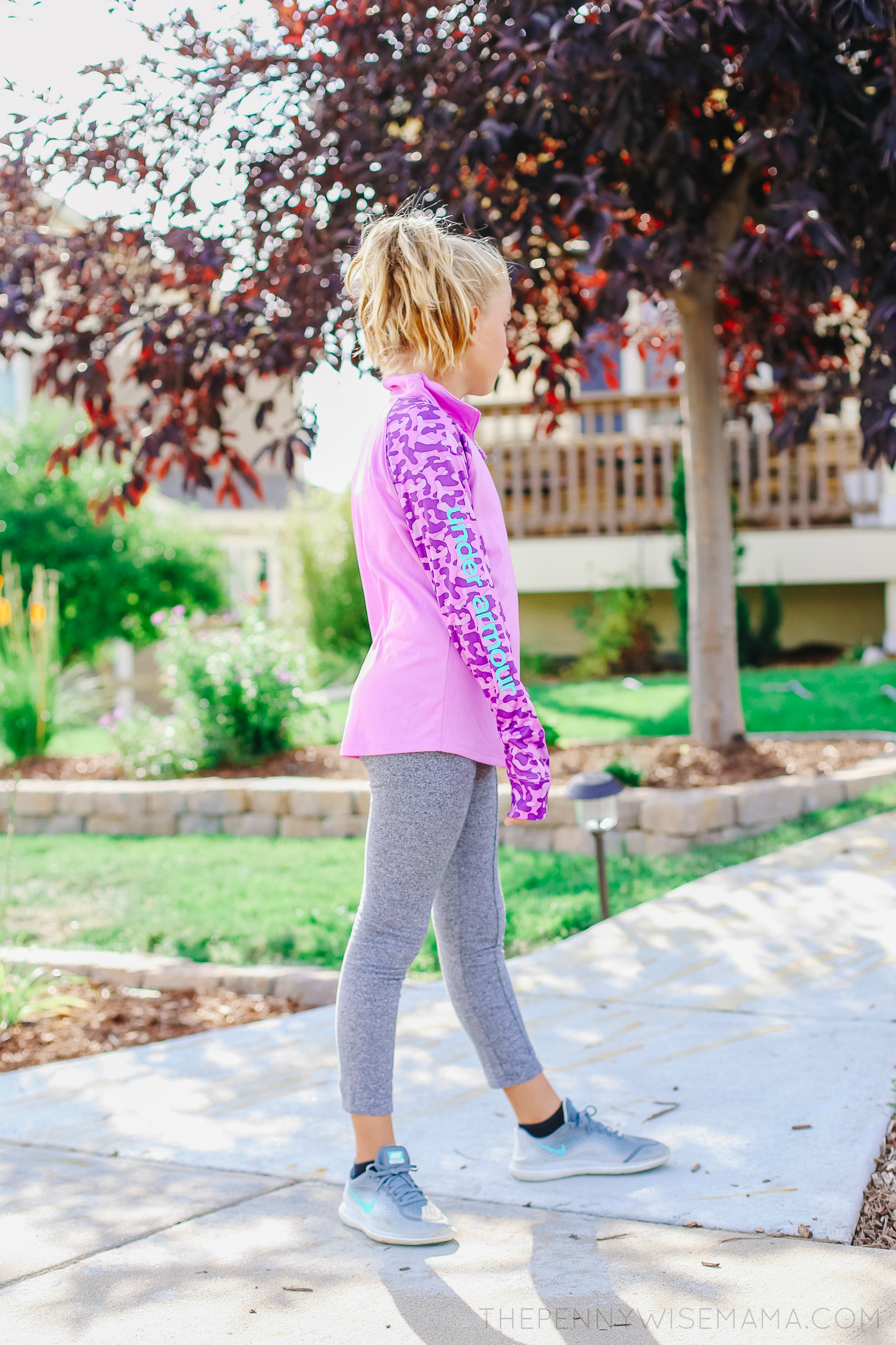 Depending on the day, my girls like to wear girly or athletic clothes, so they loved that their box came with a mixture of both.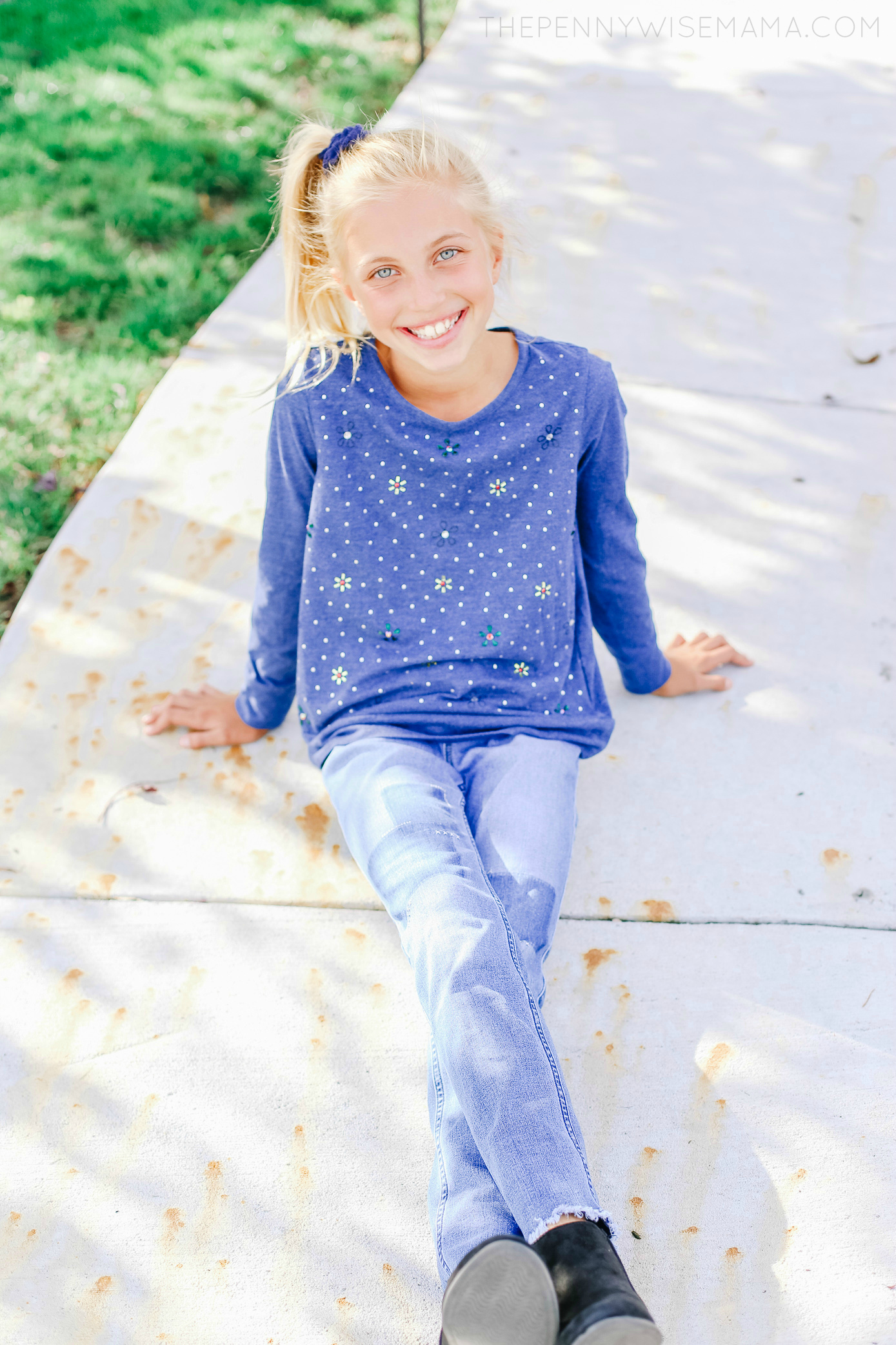 With colder weather on the way, all of these items will be perfect for the fall and winter months.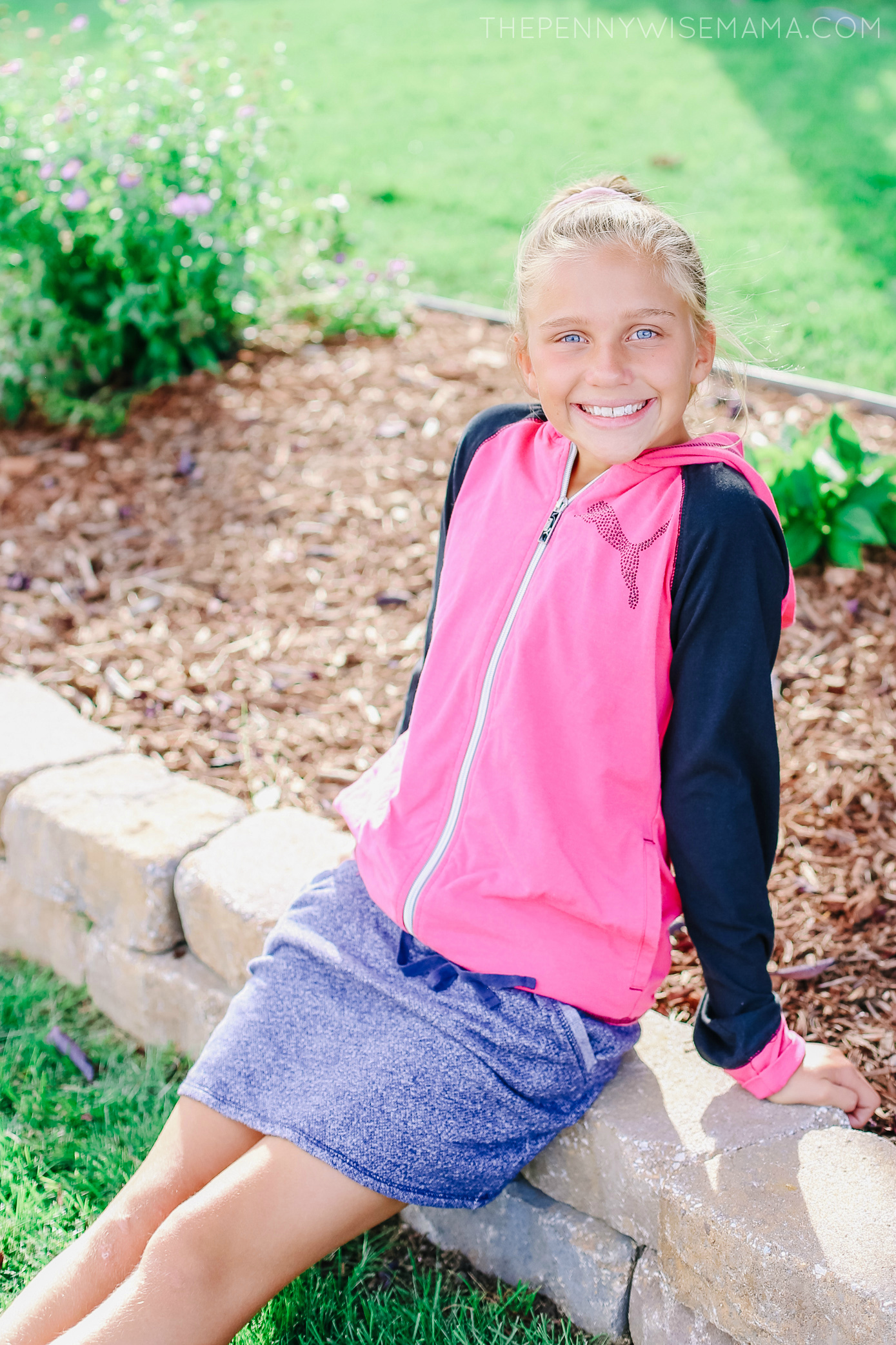 I'll admit, I don't usually buy pre-owned clothing for my kids — mainly because I don't like searching the racks at secondhand stores — but I do like that it is better for the environment. The fact that Kids on 45th is eco-friendly AND does all the hard work for me is a win-win!
What I Love About Kids on 45th
Quality Kids' Clothes for Cheap: New and pre-loved kids' clothing delivered to your door for about $4 an item. Size newborn to 14/16 clothing in excellent condition.
Fast and Easy: Makes life easier for busy moms with a 2-minute online shopping experience. No decision fatigue necessary: just choose the items you want and they'll choose the clothes!
Saving Moms Time + Money: No trips to the mall, no searching through the racks at the secondhand store, no scouring through pages of online retailers, or searching for promo codes required!
Low Prices: Prices start at $1.99 for baby items and top out at $12.99 (for big kid jackets). Free shipping when you spend $65.
They Listen to What You Want: You tell them your kids' style and what they need now, they build you a "surprise" box of clothing you and your kiddo will love.
Happiness Policy: Don't love it? If you don't love something in your box, it's a quick two taps on your device to get a credit for the item.
No Subscription Necessary: And no styling fees, ever!
Save $10 on Your First Box
Ready for your first surprise box? Order a Kids on 45th box and save $10 with promo code RXWMLPPG.