I wrote this post as part of the Discover Preferred Blogger Program. All opinions are my own.
One thing my husband and I have vowed to be better at this year is going on more dates. With three kids involved in sports and other activities, our lives often seem too chaotic to find time just for the two of us. We realize how important it is though, so we have made it a point to take time out of our busy schedules to enjoy at least two date nights per month. And while it is generally expensive to go out, I have found ways to save, like having family watch the kids so we don't have to pay for a babysitter. Don't have family around to help? There are other ways to save!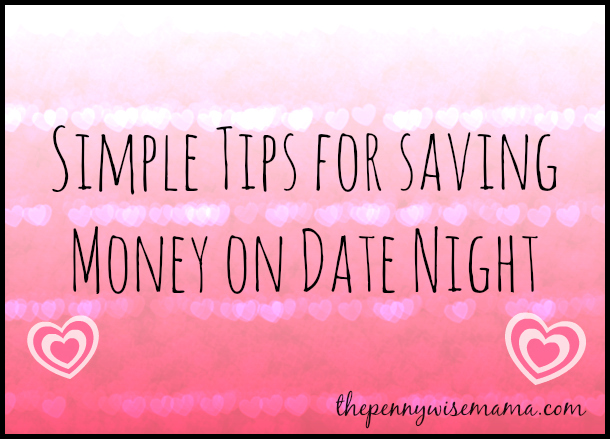 Date Night Doesn't Have to Cost a Fortune

Pick your destinations before you go. There are several ways to save when going to dinner and the movies. If you have a favorite theater, sign up for email alerts to save on tickets, snacks and beverages. As everyone knows, it's often the popcorn, candy and soda that take the biggest chunk out of your wallet. Plus, plenty of restaurants make offers available through group buying sites, such as Groupon.
Share a meal and skip the drinks. If you are really looking to save, order an appetizer to share or order a large meal that is enough for two people to split. Most meals are much bigger than they should be to begin with. And those drinks? Skip them to save money and calories.
Look for coupons. Many restaurants offer coupons if you are willing to look around for them. Check the newspaper, coupon books, social media pages, and websites such as Retailmenot. Also check the company's website to see if they offer coupons via email when you sign up for email/newsletter updates.
Rent a movie instead of going to the theater. With $1 movies from Redbox, you really can't go wrong here. My husband and I would rather enjoy a nice dinner and skip the outrageous movie theater prices. Renting a movie is much cheaper and allows you to watch it from the comfort of your own home!
Make your credit card work for you. Now through March 31, Discover cardmembers can sign up to earn 5% Cashback Bonus on up to $1,500 in purchases at restaurants and movie theaters

(including Fandango and Netflix purchases!).

That's up to $75 in Cashback Bonus just for using your Discover card.
Turn rewards into extra cash! Discover cardmembers can redeem their accumulated Cashback Bonus rewards for partner gift cards from several restaurants and movie theatres, such as AMC Theaters, Outback Steakhouse and Red Lobster.
Take advantage of online shopping for serious savings. Discover cardmembers can shop online through ShopDiscover, Discover's exclusive shopping portal, to earn extra Cashback Bonus. Just in time for Valentine's Day, several merchants are increasing the amount of Cashback Bonus available with each purchase.

Restaurant.com – 20% Cashback Bonus

Bliss – 20% Cashback Bonus

ProFlowers – 25% Cashback Bonus
Check out group buying sites like

Groupon

and

Living Social

for dinner deals and packages – In fact, Discover cardmembers can shop online through ShopDiscover for these deals. Simply visit ShopDiscover.com, go to the Groupon or Living Social tab, and click "Start Shopping" to earn Cashback Bonus for your purchase made on your Discover card.

How do you save on date night (or just a night out on the town)? I would love to hear your tips!