It's hard to believe that as a lifelong resident of Colorado, I'd never driven a Subaru until recently. This is surprising considering that Subarus are a favorite among many who live here due to their off-road capability and all-wheel drive system. I'd always wanted to give one a spin, so when I was given the opportunity to test drive the new 2018 Subaru Crosstrek for two weeks, I was both curious and excited to put it to the test.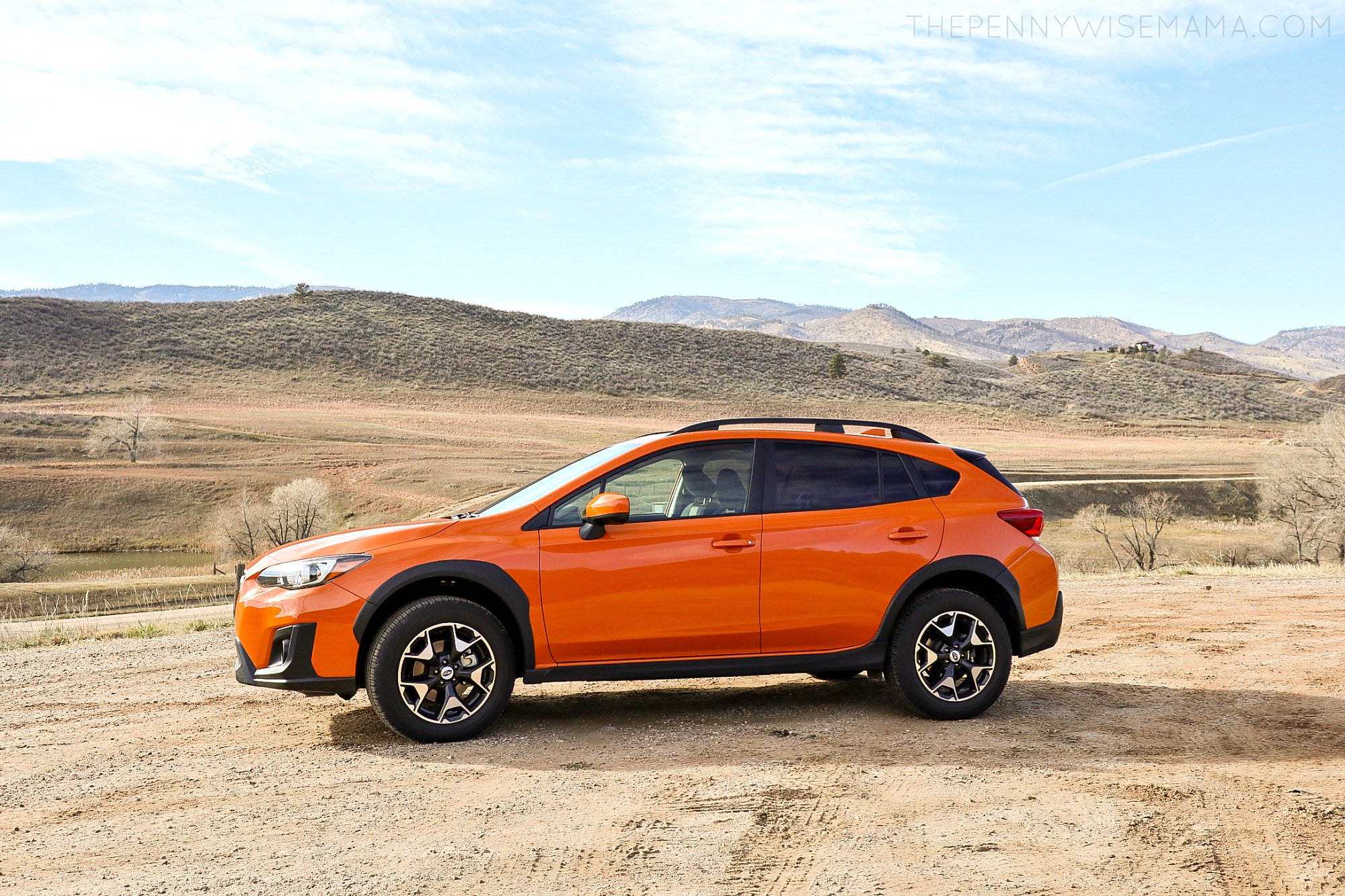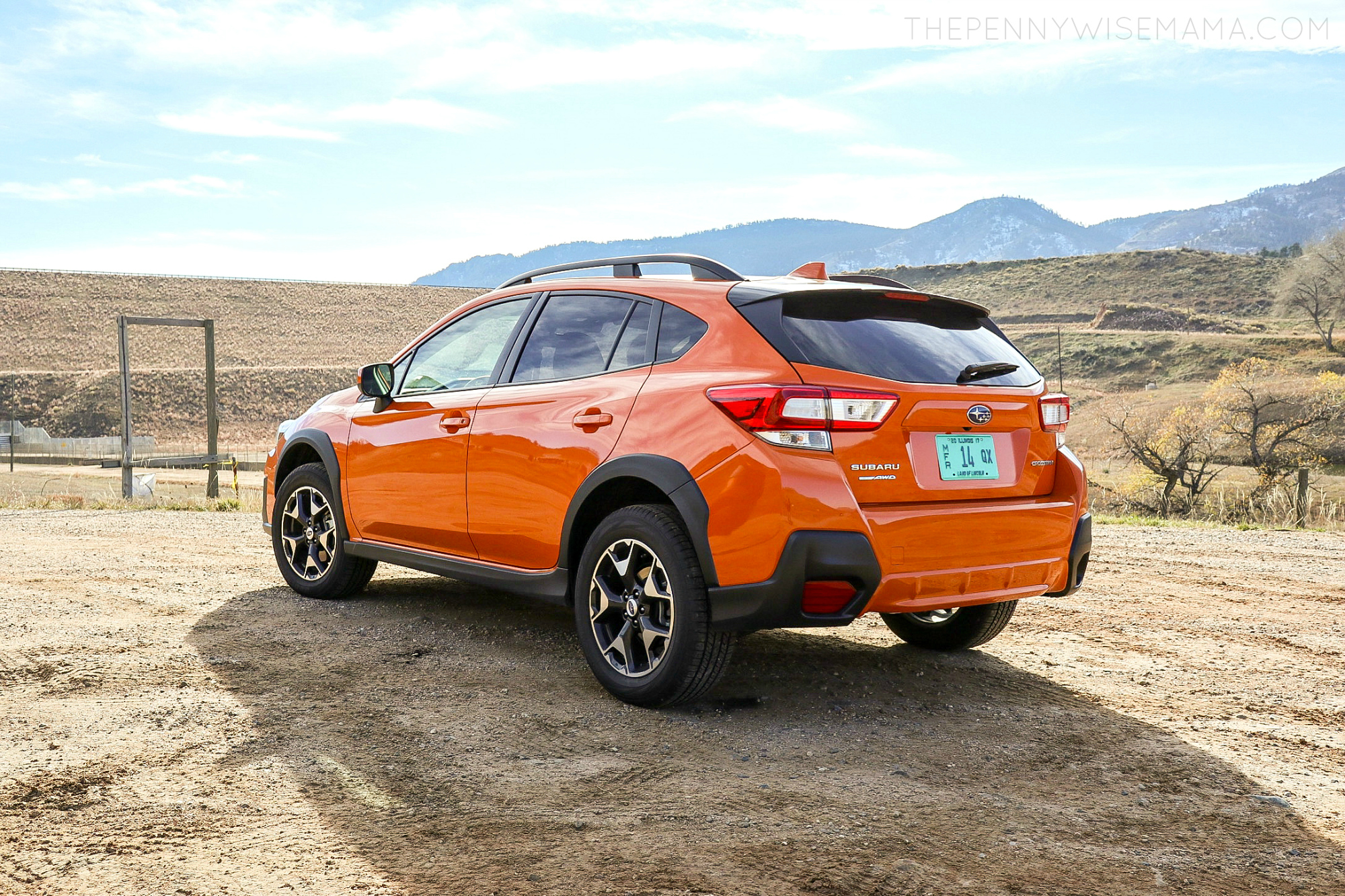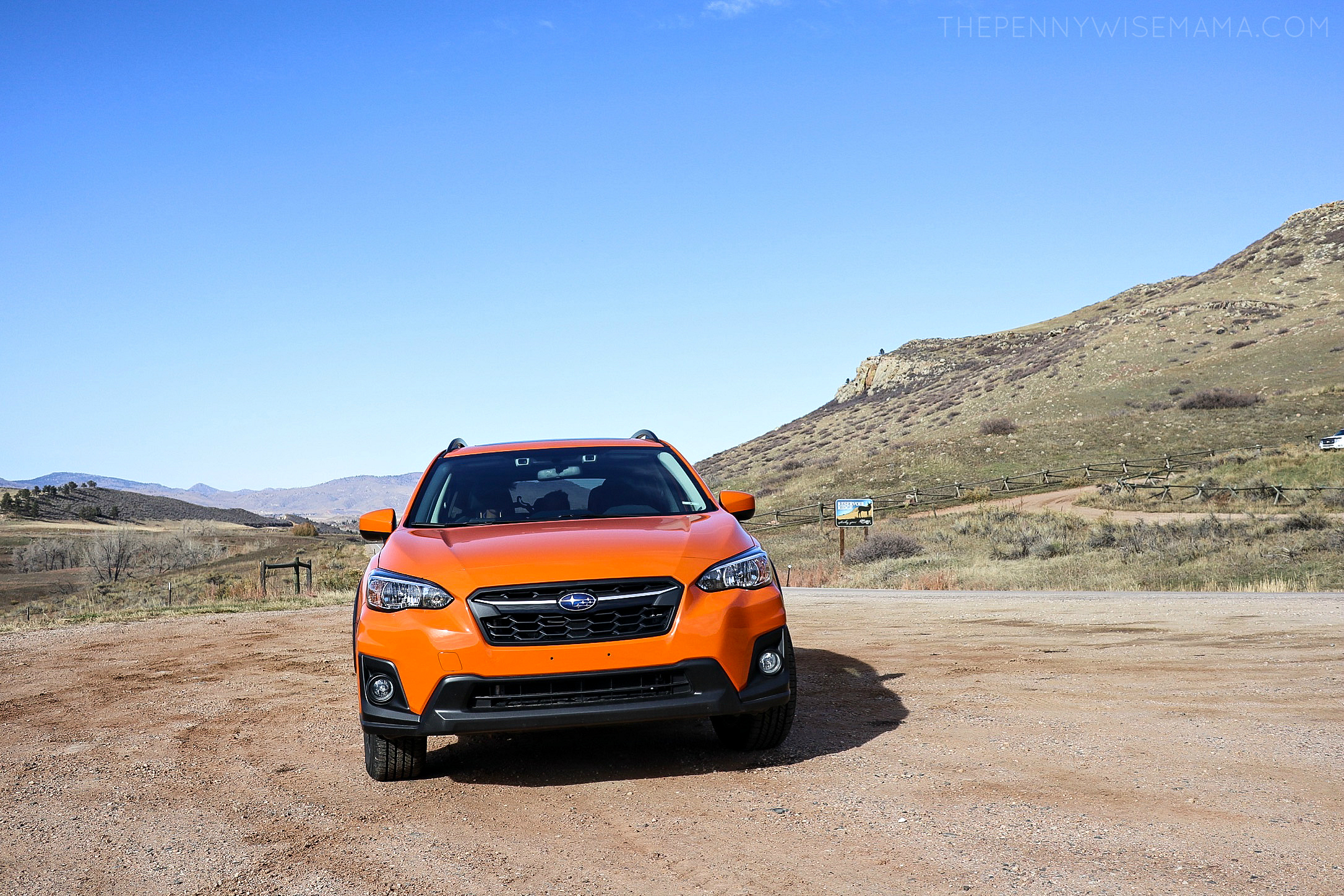 First Impressions
The first thing that caught my eye is the clean, sporty exterior. The Sunshine Orange color really stands out, especially next to the black trim. The black interior looks sharp and the orange stitching on the steering wheel is a nice added touch.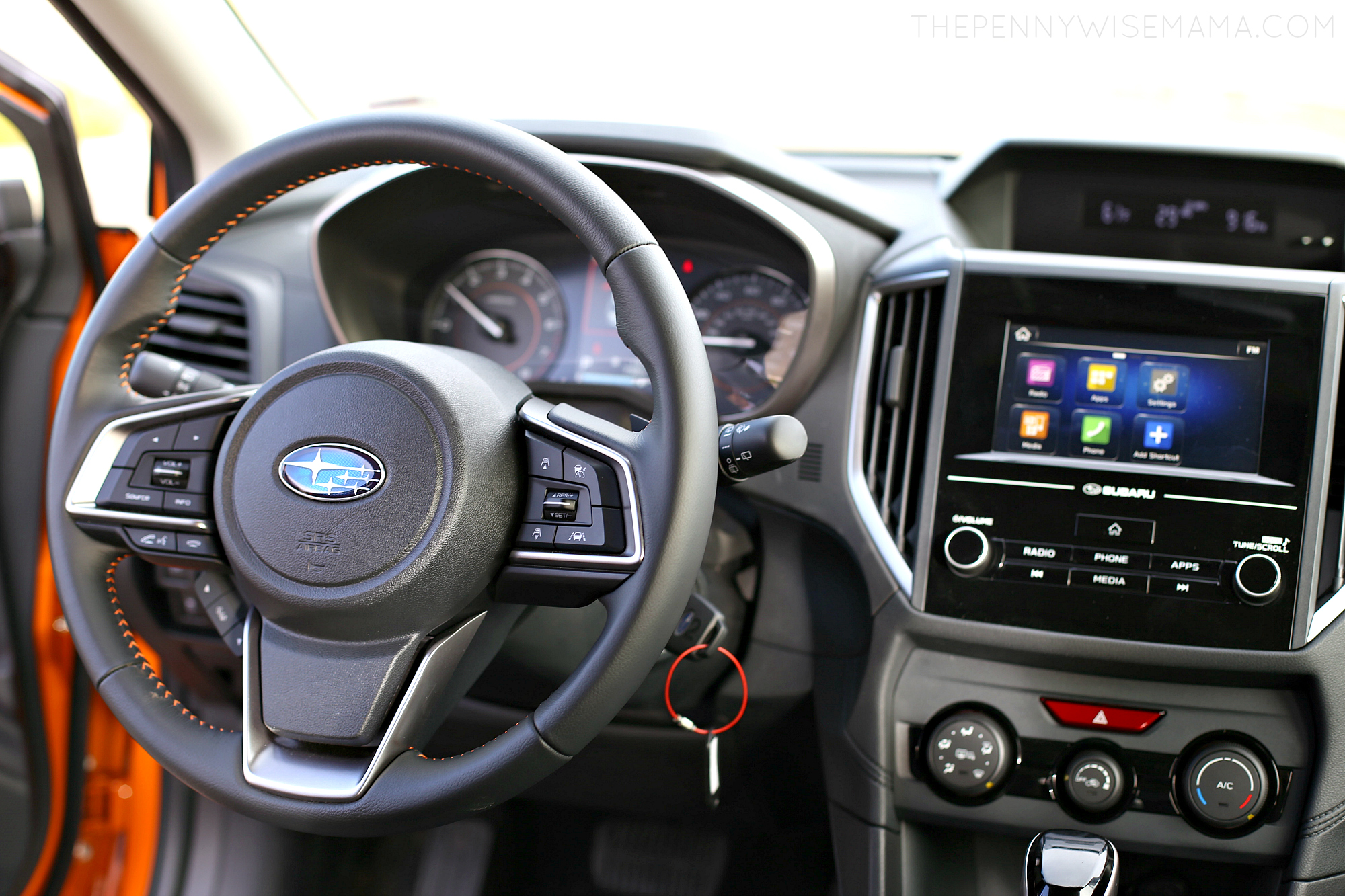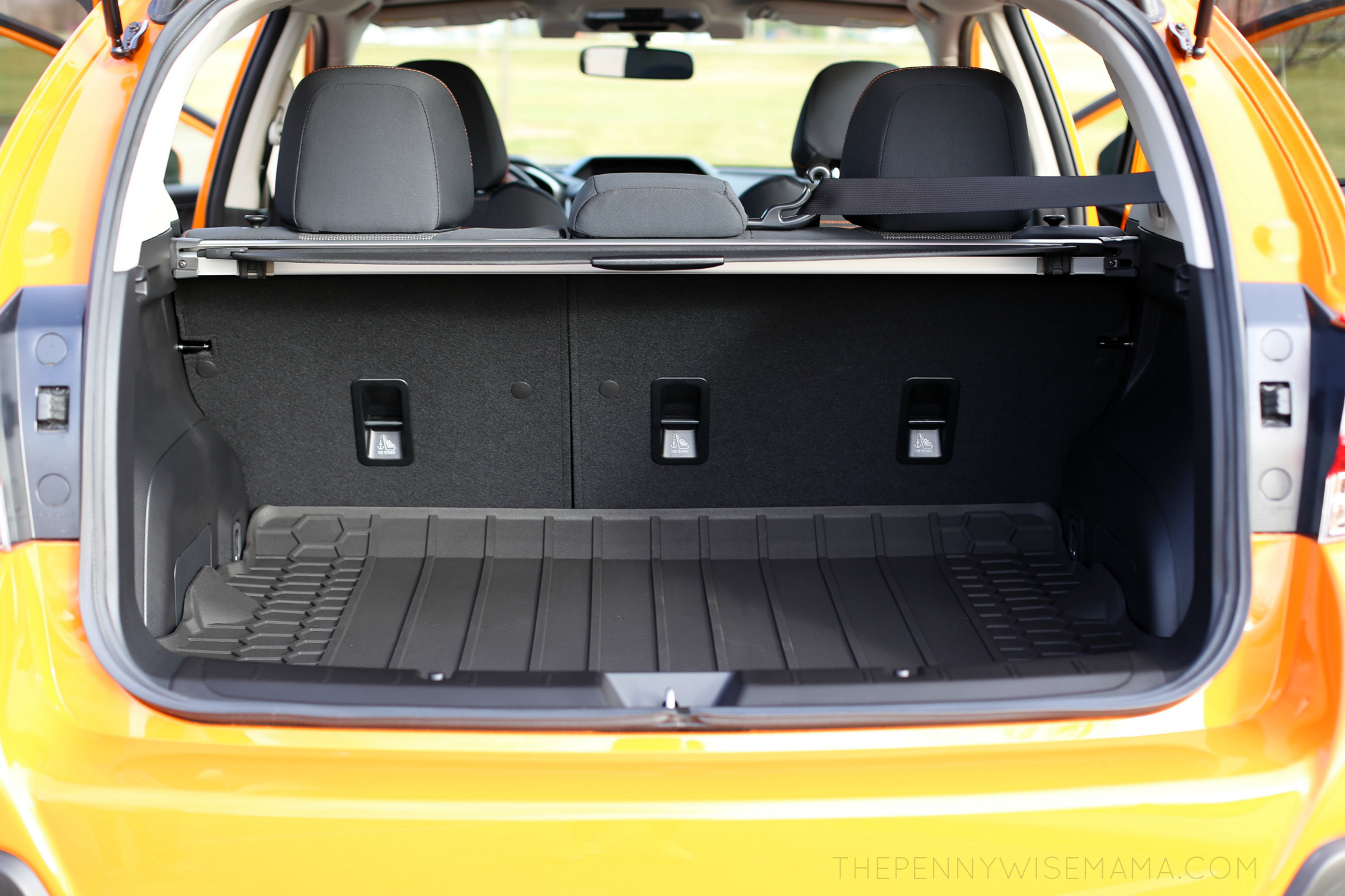 The second thing that caught my eye is the generous cargo room. The rear cargo gate with cargo tray has plenty of room for the dog, luggage, groceries, sports gear, or a weekend of camping. On top of that, it's durable and easy to clean.
My final takeaway after spending five minutes with the car, is that it has an impressive stance. My wife drives a Ford SUV, and upon an official measurement (yep, I measured), I was amazed that the Crosstrek has nearly an inch more ground clearance than her larger SUV.
The Real Test
Day-to-Day Driving
My first impressions of the car were positive, so the real test was seeing how well it performed out on the road and in real-life scenarios. It was nice that we were given two full weeks with the car so that our family could use it in day-to-day life. From work to school to weekend fun, we took the Crosstrek along for the ride.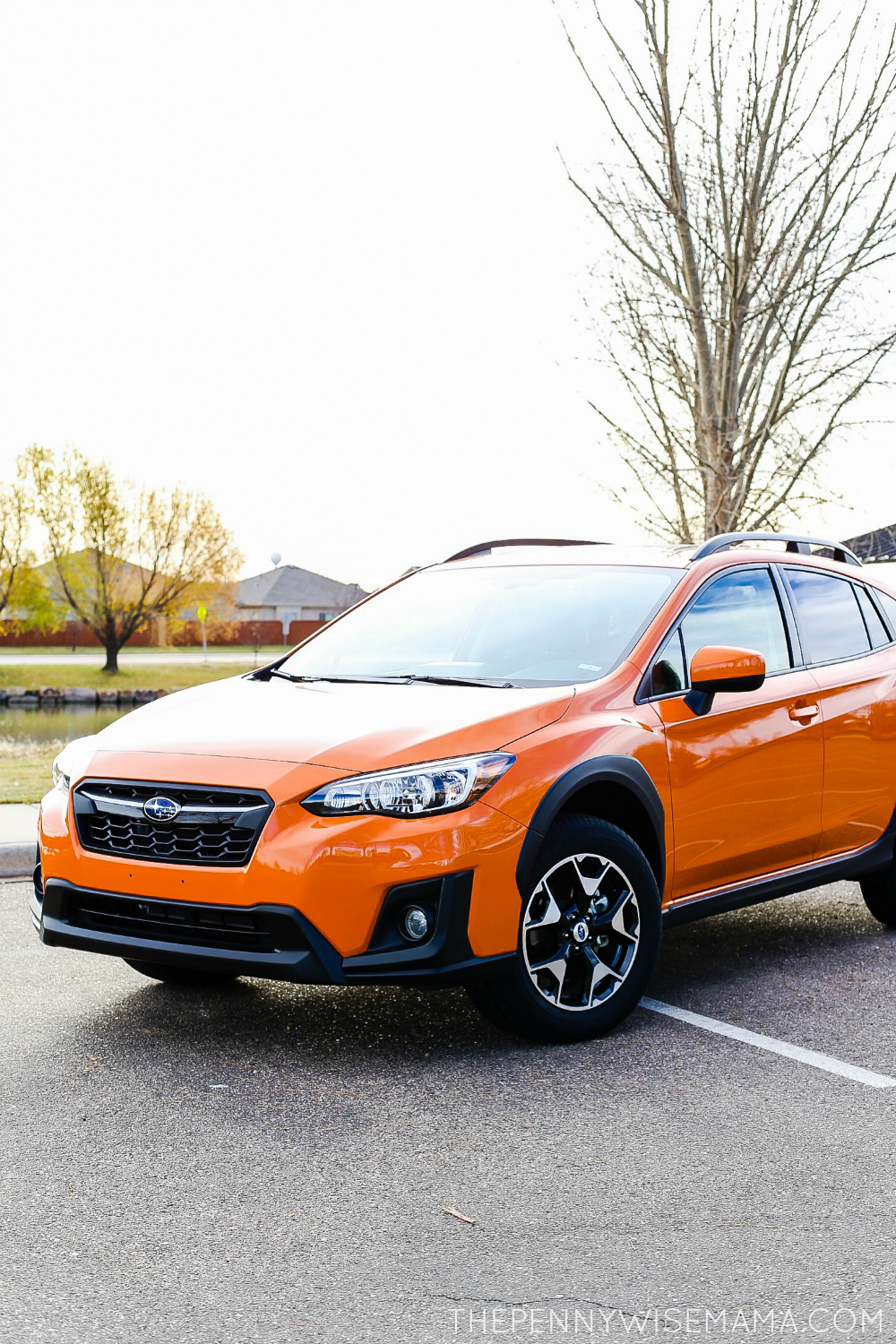 During the first few days of driving the Crosstrek, I noticed that the mpg remained consistent at 31.5 mpg. This was impressive, considering that 80% or more of this was in-town driving.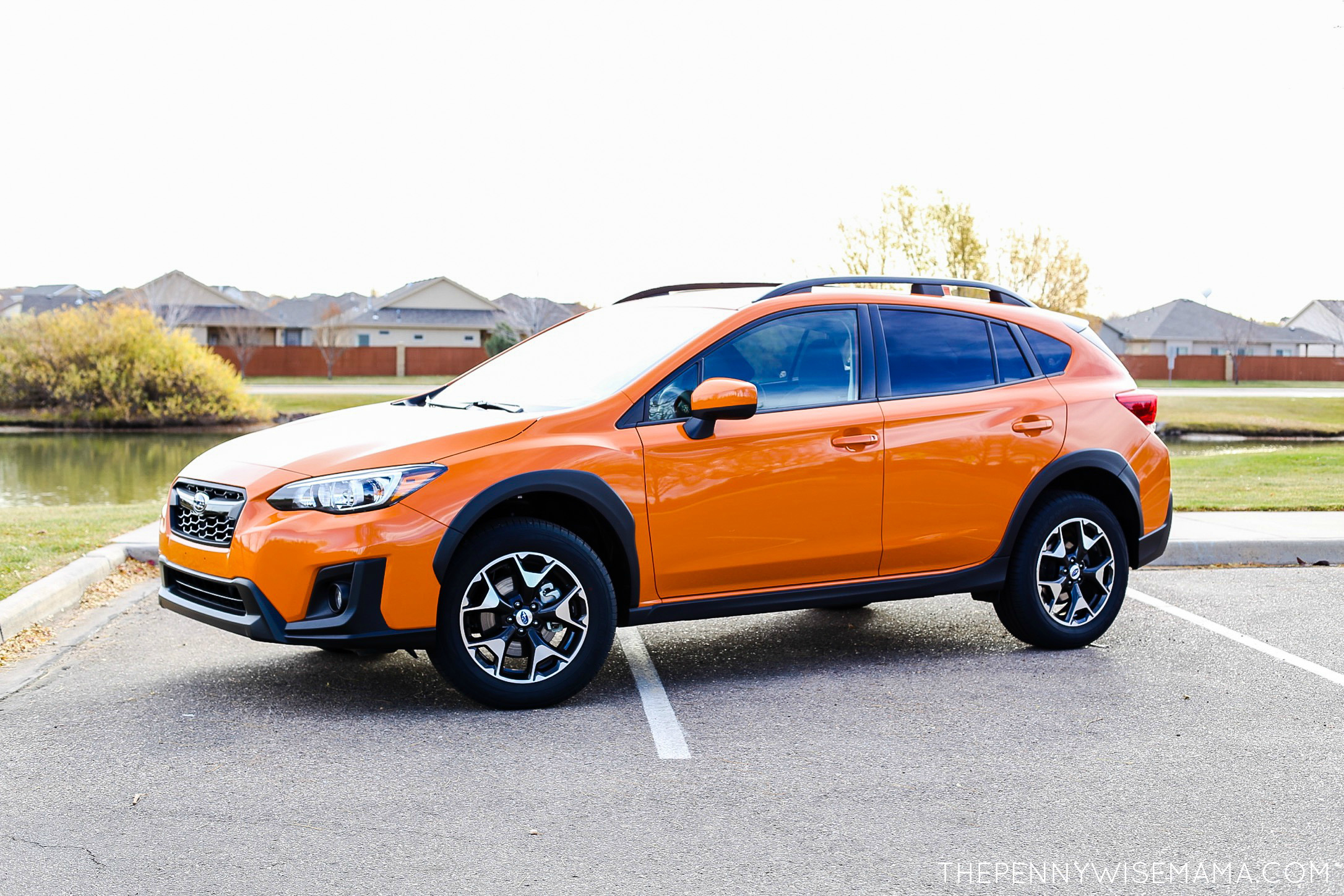 The car did feel a bit sluggish off the line until I learned how to use the 7-speed manual mode with paddle shifters. This juiced the response up significantly. I found this most useful in highway traffic, specifically high-speed passing — a great feature to bring out the inner street racer in me.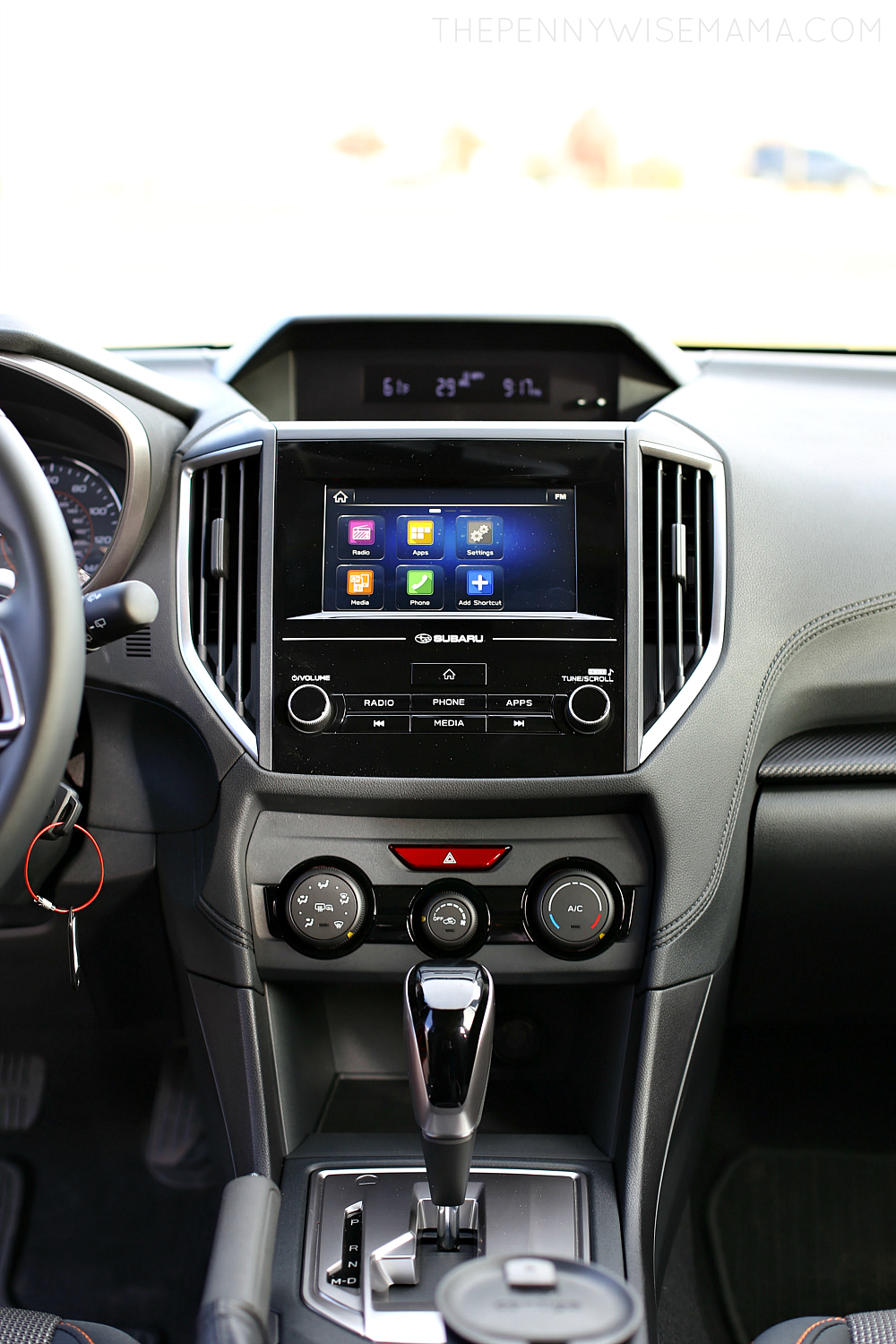 Considering that Colorado weather changes frequently, the all-wheel drive is a huge win for this car. I was hoping that it would snow while we had the car so that I could test it out, and sure enough towards the end of the first week, we got a few inches of fresh powder. I knew this would give me a great opportunity to see how the car would perform in snow and ice conditions.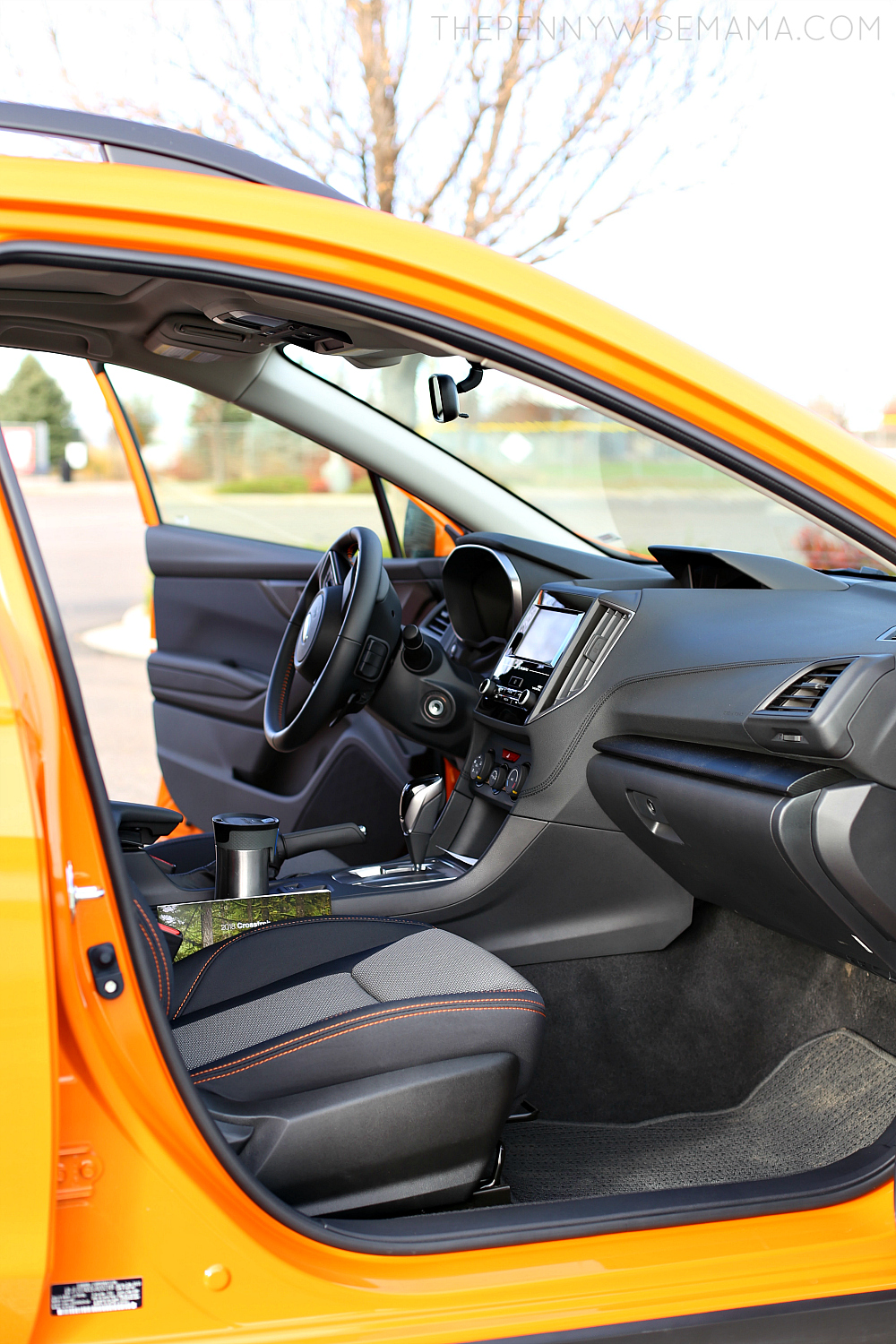 Before I even left the driveway, I was able to test out some of the handy cold-weather features. With two cars in the garage, the Crosstrek got left out in the snow for the night. The heated seats and heated exterior mirrors came in handy at 7:15am as we were headed off to school. The car did as I expected in the snow and performed like an SUV. It held tight to the road with ease.
Mountain Driving
Having passed the initial test of day-to-day use, we decided to put the Crosstrek up to a little challenge. Our family of five loaded up and we set out for an afternoon at Horsetooth Reservoir. I figured the 8+ miles of mountain roads winding around the reservoir would do the trick. Add in an additional 600 pounds of cargo, now we're talking!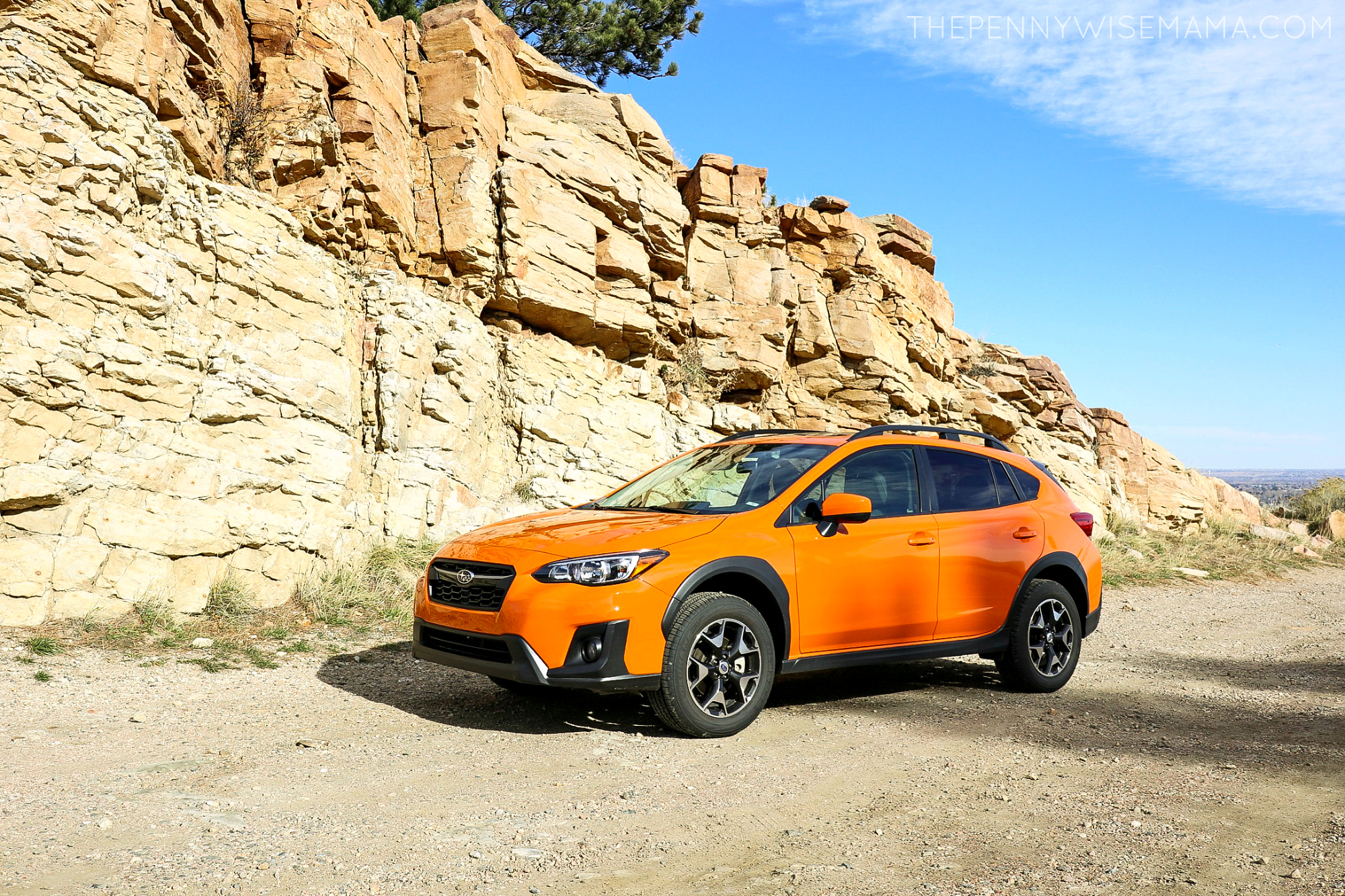 I figured this would also give me the opportunity to test out the X Mode Hill Descent feature, especially with the added weight. I have to say, the car did slightly better than I thought it would. On the steep portions of road, the Crosstrek did better in manual mode hands down.
Favorite Features
Here are some of my favorite features of the 2018 Crosstrek:
Subaru Starlink 6.5-inch Multimedia — Who doesn't want to stay connected to their Apple or Android device? Smart phone app integration, yes please!
Lane Departure Warning — Wow, do I drive outside the lines that much? Yes…and that is why we all need this feature to keep us in line!
Adaptive Cruise — Comes in handy more than you'd think. Great for commuting or highway travel.
Pre-Collision Braking — A handy feature that helps prevent you from hitting an object in front of you.
Blind Spot Detection — Warns you if you are too close to something, like another car.
Cargo Area and Tray Cover — Mud, kids, groceries, dogs…this car has the space and durability to handle it all!
Overall, I was impressed with the Crosstrek. Was it because I had never felt the Subaru love before? Or did Subaru designers simply nail this car? Either way, if you are looking for a reliable, safe, efficient, versatile, rugged crossover, do yourself a favor and drive a Crosstrek. I'm confident you will agree!
Starting at just $21,795, the 2018 Subaru Crosstrek is affordable and packed full of features — a great value for your money! Visit the Subaru website to learn more.
Have you driven a Subaru Crosstrek? What are some of your favorite features?
Thanks to Chad, my husband, for writing this post. We test drove this Subaru Crosstrek for two weeks in exchange for our honest review. All opinions are our own.