As my son has gotten older, his likes and interests have changed but the one thing that has remained constant is his love for sports. He's played just about every sport over the years — from soccer to football to swimming. Now that he's in high school, he's decided to focus on basketball and baseball. He loves playing for his school and following his favorite teams on TV. He is a true sports fan, so when it came to picking out the perfect gift for him this year, I knew I wanted to get him something sports-related. I'd always wanted to get him a Michael Jordan Fathead, so I was thrilled to be given the opportunity to review one and share about it with you!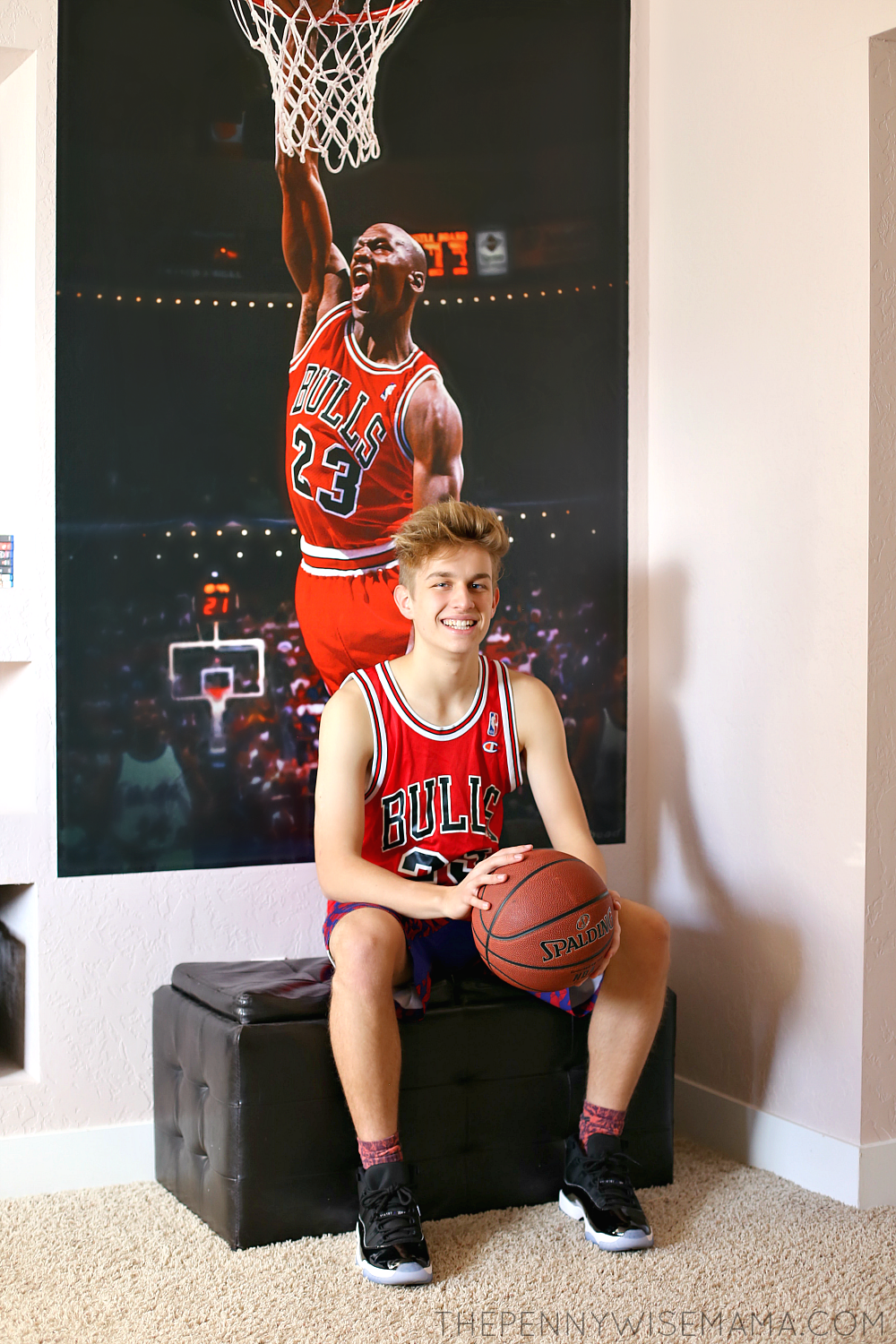 I'm sure you've seen or heard of Fatheads — the super cool wall decals that come in tons of awesome designs to transform your space. Whether you are interested in Sports, Disney, or Entertainment Fathead has over 100 licenses to choose from. There is truly something for everyone!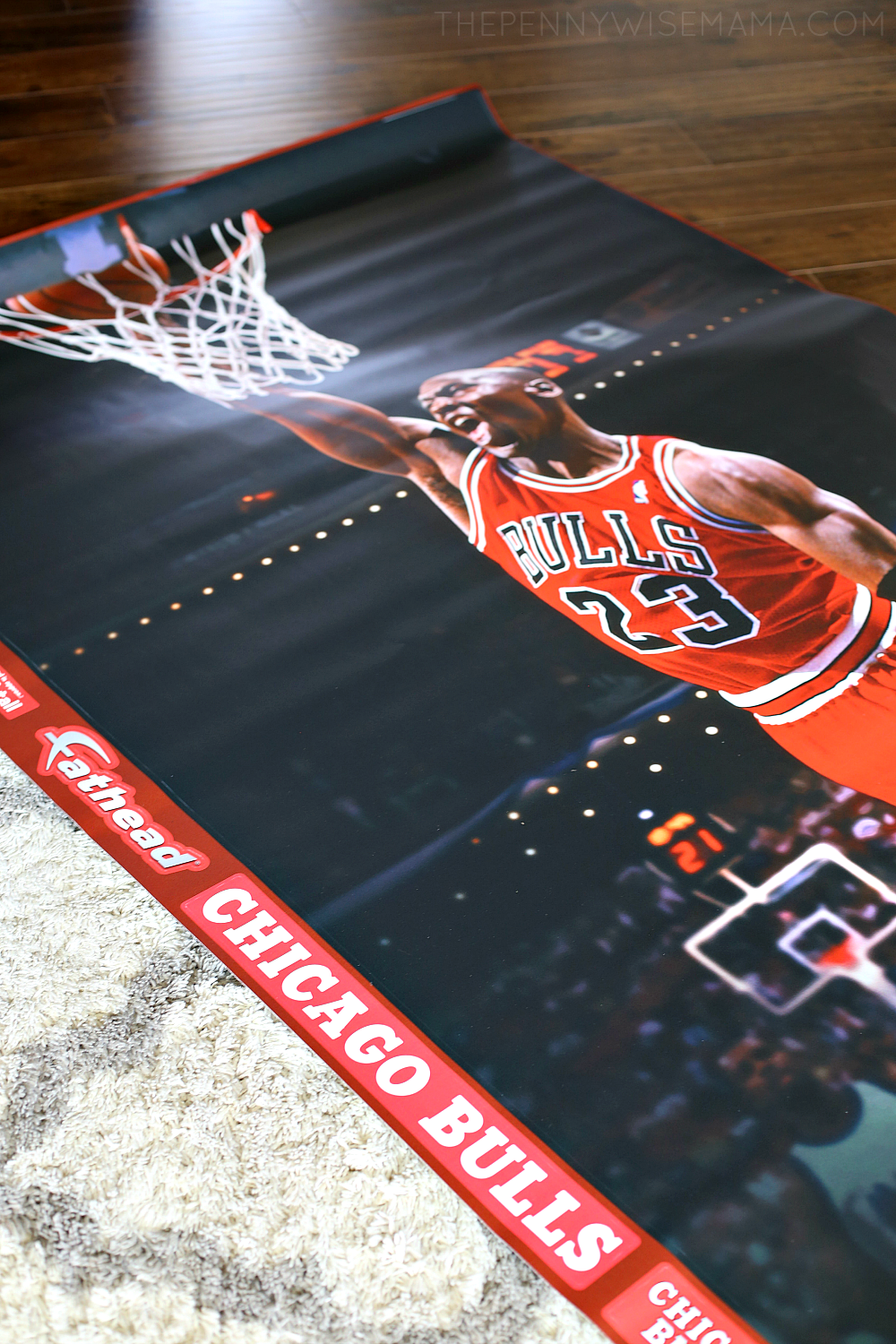 Made in the USA, Fathead wall decals are high-quality, crisp images from your favorite sports teams, movies, TV shows and more. Most of them go up as easy as peel-and-stick, but some of the more intricate designs are transfer decals that you have a "Rub On Transfer." The best part about Fathead decals is they are easy to install. No tacks, nails or tape is needed. Just peel and stick!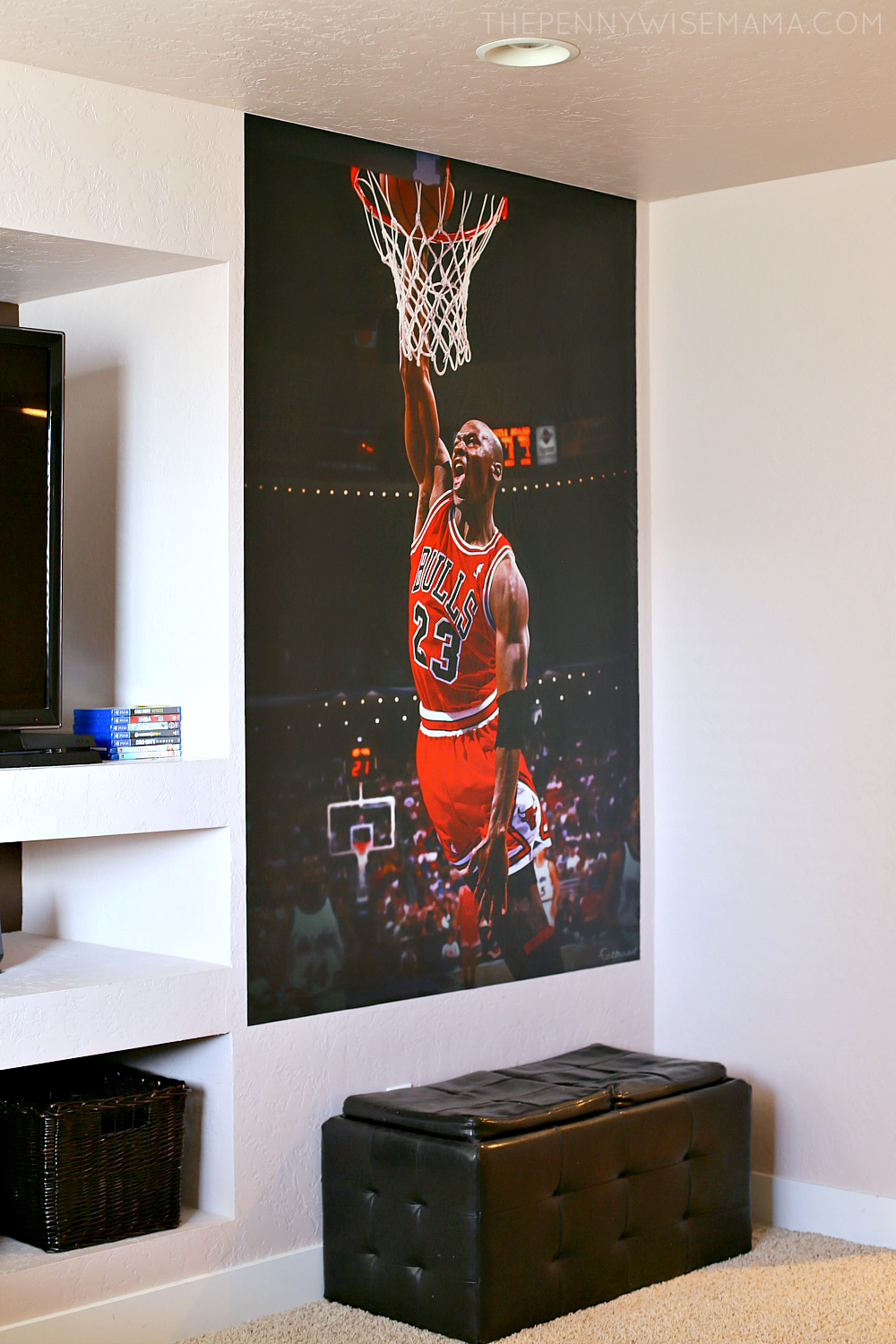 Since we are all huge Michael Jordan fans in this home (my hubby and I grew up watching him play and have loved him since we were little), I decided to get my son the Michael Jordan Wall Mural to go in our sports-themed family room. It looks big on the website, but it's even bigger and more amazing than I had imagined!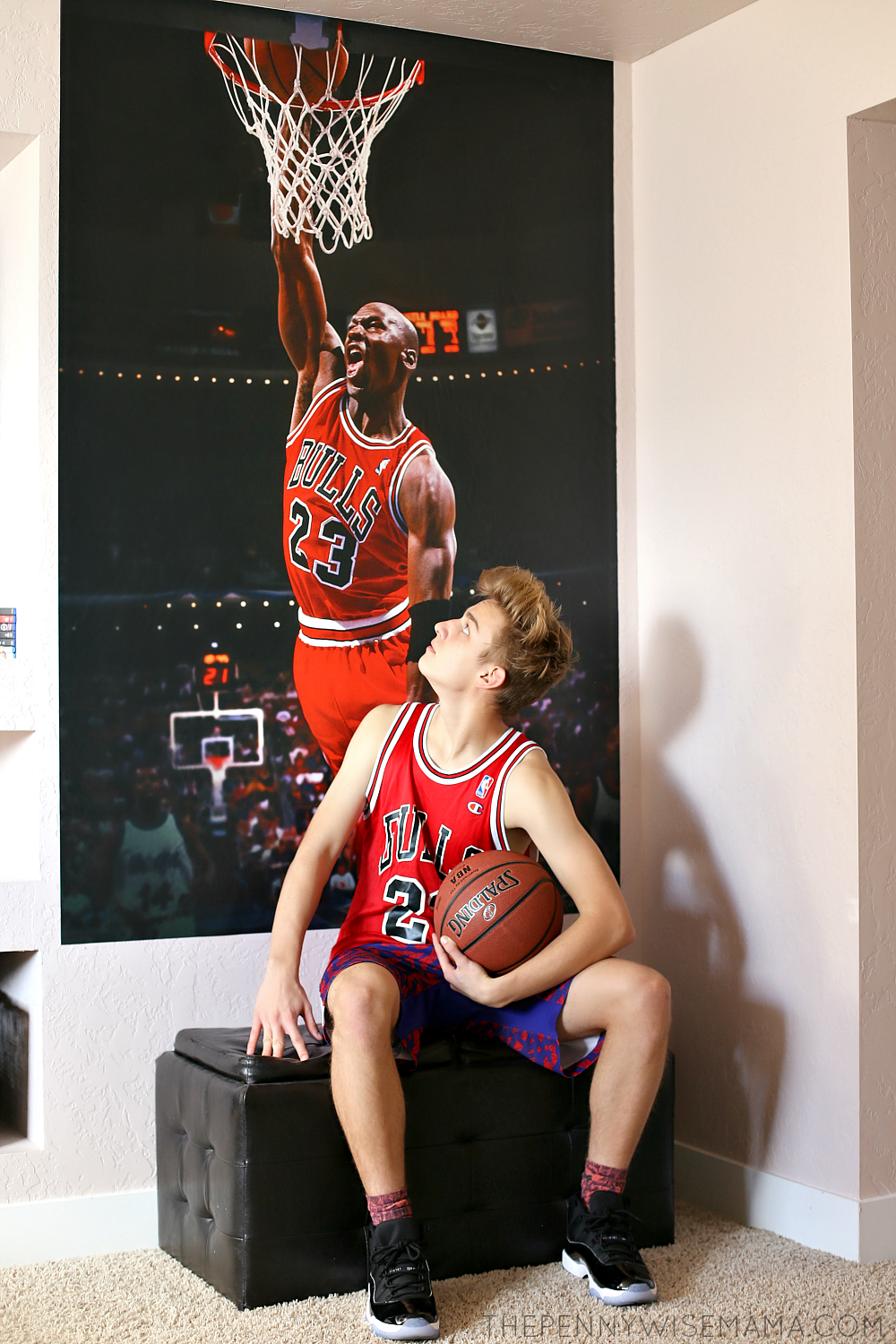 I cannot tell you enough how impressed I am with our new Fathead. From the quality, to the ease of installation, to the fact that it's so cool and unique, I am so happy with how it turned out. My son LOVES it and can't wait to have all his friends over to show it off.
If you're looking for the ultimate gift for the sports fan, or a unique gift for the hard-to-buy-for person, a Fathead would make the perfect gift! Check out the Fathead Gift Guide to find the perfect one for everyone on your holiday list. You can even make a one-of-a-kind Custom Creation for the special person!
Fathead Holiday Sale
Just in time for the holidays, Fathead is having an awesome sale! From 11/29-12/21, you can save 20% sitewide and receive FREE shipping on orders of $98.99 or more. No promo code required. Click here to start shopping!
Fathead makes the perfect gift! Which one would your loved one want most?
I partnered with Fathead to bring you this post. All opinions are my own.