I can't believe how quickly November is flying by! In less than one week, many of us will be enjoying turkey, mashed potatoes and pumpkin pie as we celebrate Thanksgiving with our families. Then it will be time to gear up for Christmas! I'm already starting to think about my holiday shopping, but before I get too ahead of myself, I need to sit down and create a budget. Before you start your shopping, I encourage you to do the same. It's easy to get caught up in the holiday spirit, but that can lead to overspending. Having a clear plan set in place will help you stay within your budget and not overspend.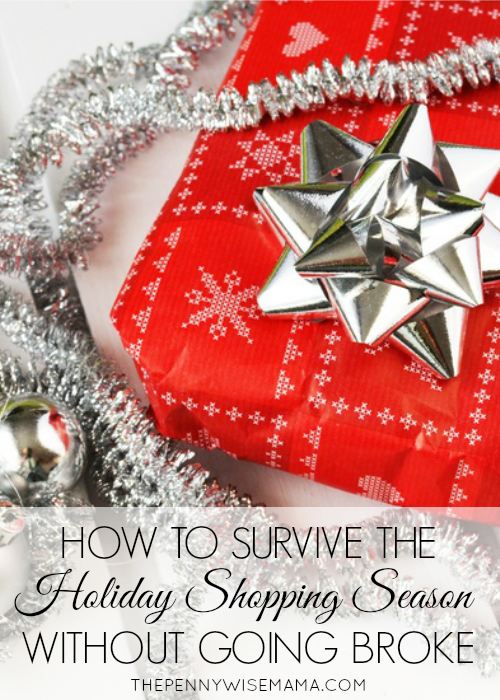 Did you know that there is an annual Shopping Reminder Day? It always falls on November 26, which happens to be Thanksgiving this year. So, after you fill up on turkey, sit down and review your finances in preparation of the holiday shopping season. The last thing you want to do is not have a plan and go into the New Year with a mound of holiday debt.
Here are some tips to help you survive the holiday shopping season without going broke:
Set a Budget – Though holiday shopping is exciting, it's important to remember to set spending limits so you don't exceed your budget. There are tons of free budget worksheets online if you search for them. You'll first need to figure out how much money you need to cover all of your bills and necessities. Then subtract that from your monthly income. What you have left can be allocated towards gifts, holiday parties, etc. Be specific about how much you are going to spend in each category, and just remember, as much as you might want to shop till you drop, bills have to come first!
Have a Plan – Before you start your shopping, make sure you look through all of the store ads to see which stores have the best deals. If you're shopping online, compare prices and search for valid promo codes before placing your order. It also helps to start the shopping process early-on so that you don't get overwhelmed with other holiday planning duties!
Shop Smart – While making your shopping list, keep your eye out for special holiday deals that can help you save. Discover Deals, Discover's online shopping portal, is a great way for cardmembers to save time and money during the holiday season. In fact, from November 1 through December 31, more than 65 merchants will offer holiday Cashback Bonus® for cardmembers that purchase items through Discover Deals.
Get Creative with Your Gifts – You don't have to buy everyone on your list a gift. A simple card or homemade gift can be much cheaper and more thoughtful. You may even decide to skip the gifts this year and sponsor a needy child or family instead.
Use the Right Card – Choosing a credit card that offers cashback rewards is another smart way to shop during the holidays. From October through December, Discover cardmembers are eligible to receive 5% Cashback Bonus on up to $1,500 in combined purchases through Amazon.com, at department stores and clothing stores, when they sign-up.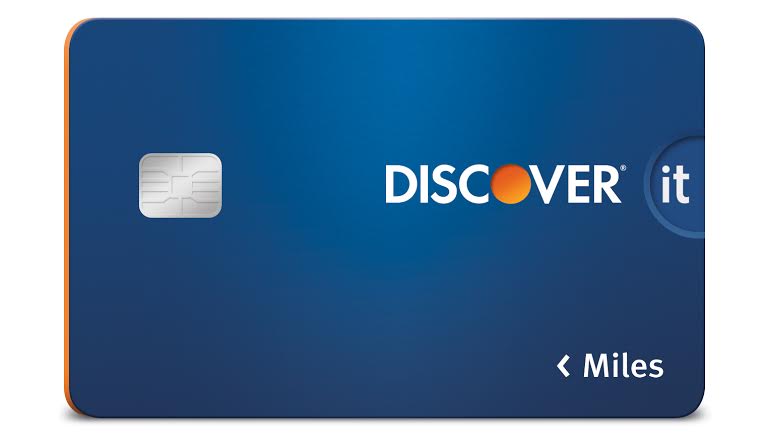 Earn Travel Rewards During the Holidays with Discover it Miles
It's easy to get overwhelmed with the amount of money you spend over the holidays, but a credit card like the Discover it Miles card provides a simple way for consumers to turn those dollars spent on all purchases into Miles. The Discover it Miles card provides cardmembers the opportunity to earn travel rewards – perhaps for a post-holiday getaway – through all of their holiday purchases, not just those related to travel, all with no-annual fee.
With the Discover it Miles card, cardmembers receive:
1.5x Miles on every dollar spent
New cardmembers automatically double all the Miles they've earned at the end of their first year on their Miles card
No blackout dates or restrictions and cardmembers can fly any airline at any time
$0 fraud liability guarantee
The holidays don't have to be stressful if you are realistic about your spending. Set a budget before you start your holiday shopping and stick to it. While you may be tempted to spend beyond your means, it's not worth going into debt. After all, being with family and friends and enjoying the season is most important!
What are your tips for surviving the holiday season without going broke?
I wrote this post as part of the Discover Preferred Blogger Program. All opinions are my own.