Do you love shopping at Target AND scoring great deals? If so, you're definitely going to want to join The Inner Circle for exclusive deals on your favorite P&G products! I just signed up and I'm so excited to share about it with you. Read on to learn more and be one of the first to sign up!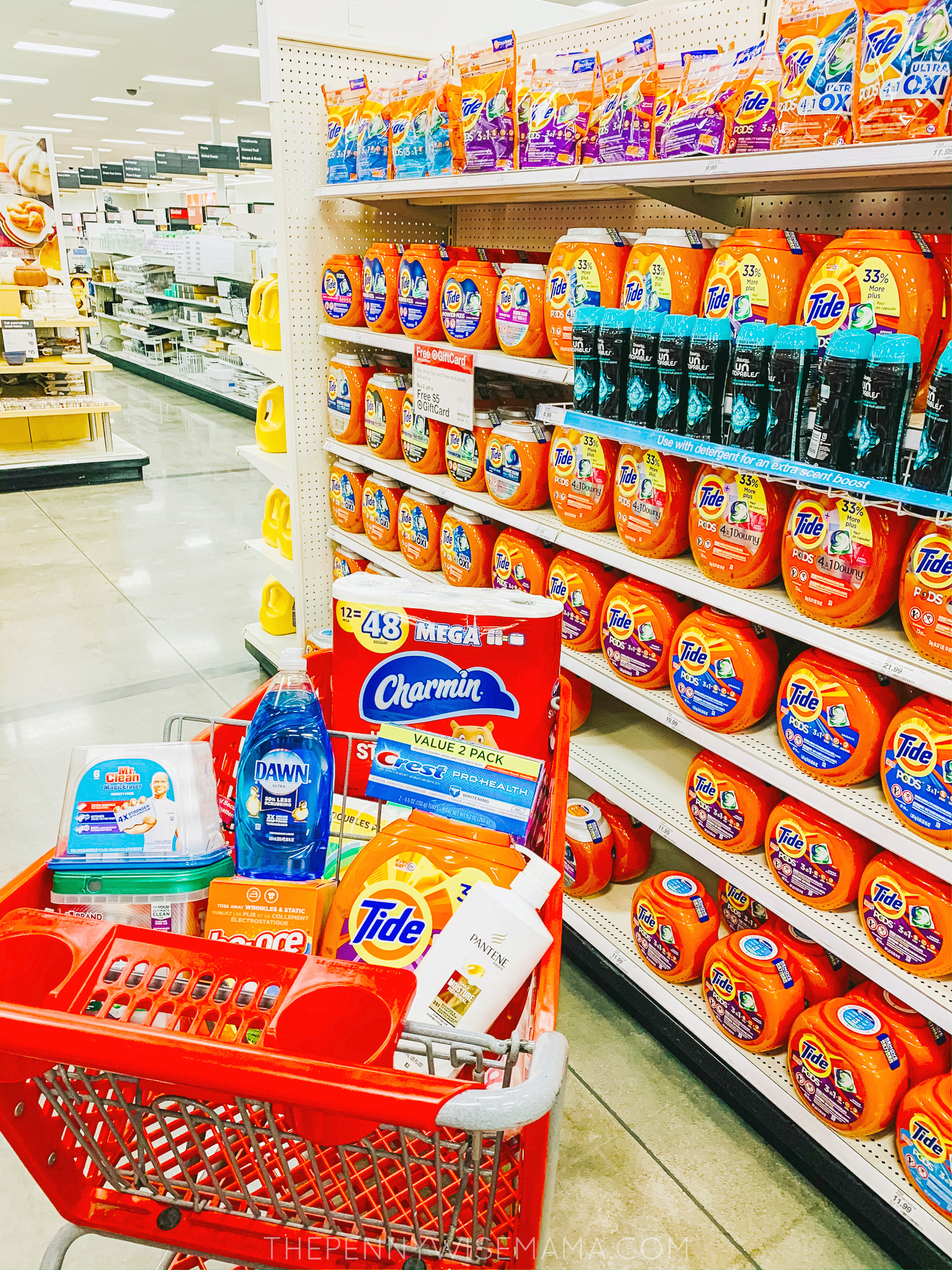 The Inner Circle
The Inner Circle is a brand new resource for customers to stay current on special offers from P&G brands at Target. When you sign up, you will receive:
Special Offers
Early Access to New Product Arrivals
Fresh Tips & Trends from P&G Brands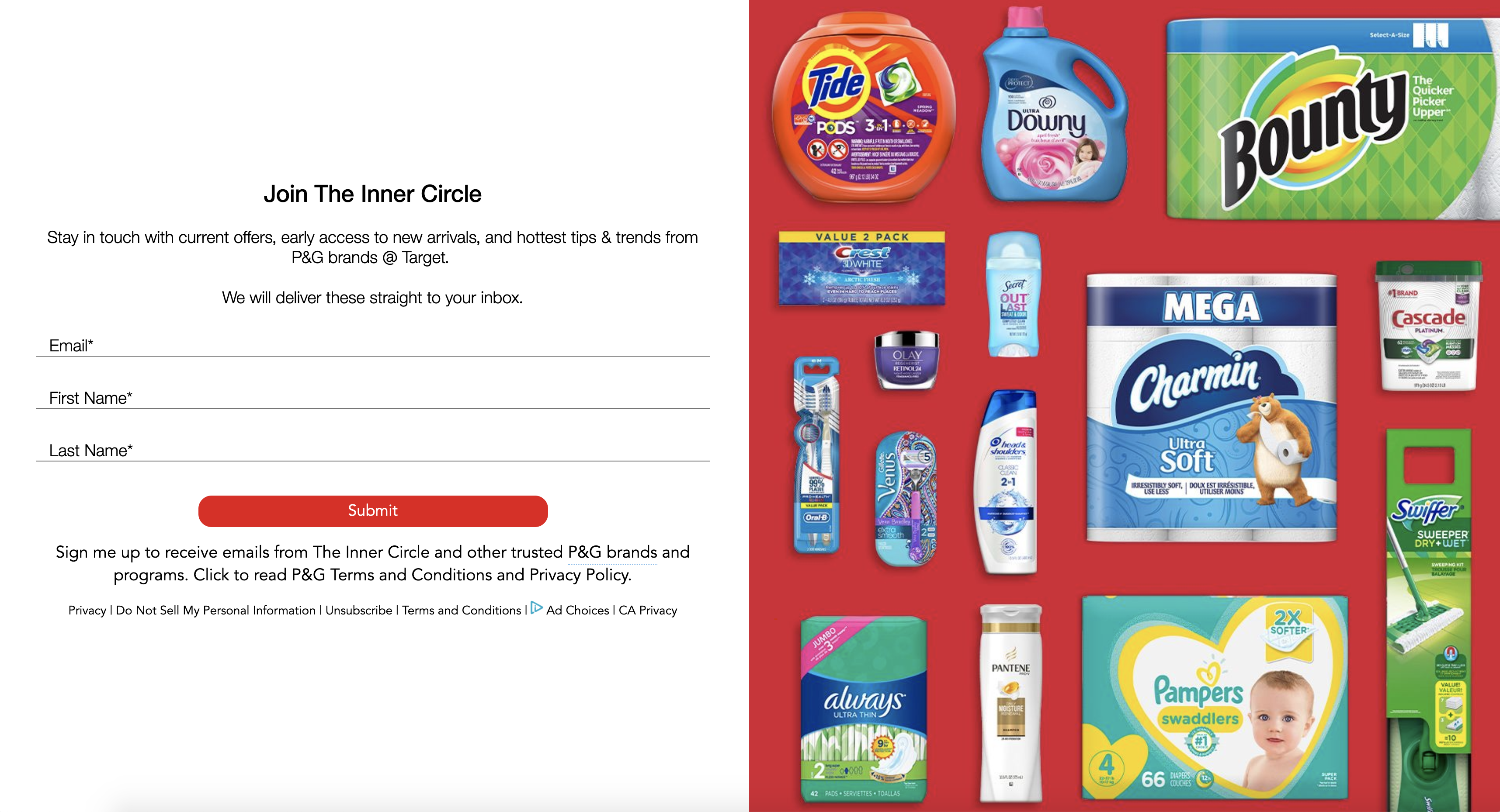 Signing up is super quick and easy! Simply head to The Inner Circle registration page and enter your name and email address. Then wait for awesome emails to hit your inbox!
My Top 10 Favorite P&G Brands
For over 181 years, P&G products have been making laundry rooms, living rooms, bedrooms, kitchens, nurseries, and bathrooms a little more enjoyable.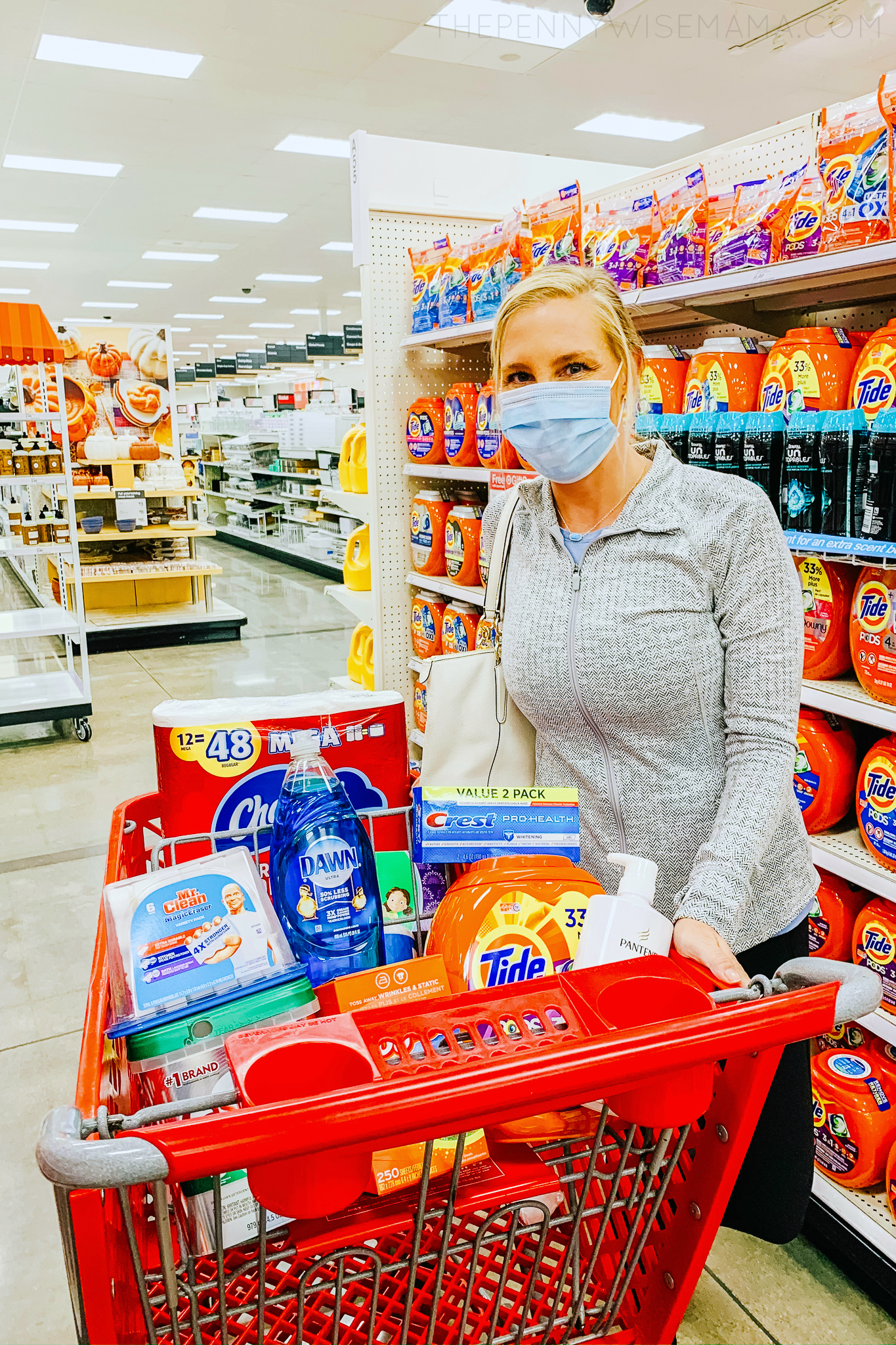 From household products to personal care products, my home is filled with P&G brands. I thought it would be fun to share some of my favorites!
Tide Laundry Detergent – I've been using Tide for as long as I can remember! It works great and I love the smell! I am one of those crazy people who LOVE doing laundry, so I always have several varieties of Tide to choose from — liquid, powder, and PODS. I like to switch it up depending on what I am washing!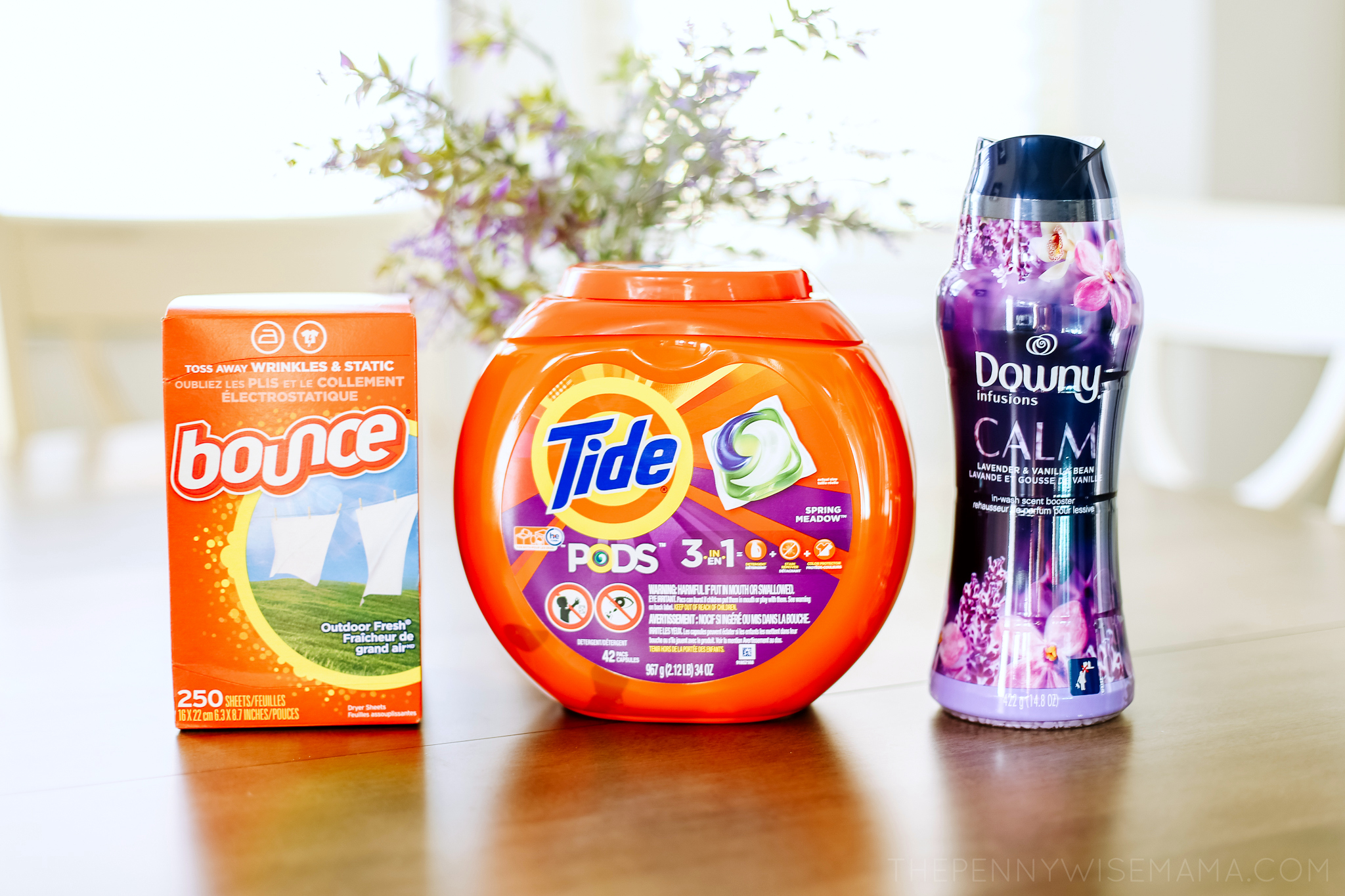 Bounce Dryer Sheets – I'm obsessed with using Bounce dryer sheets because they get rid of the static and make my laundry smell heavenly!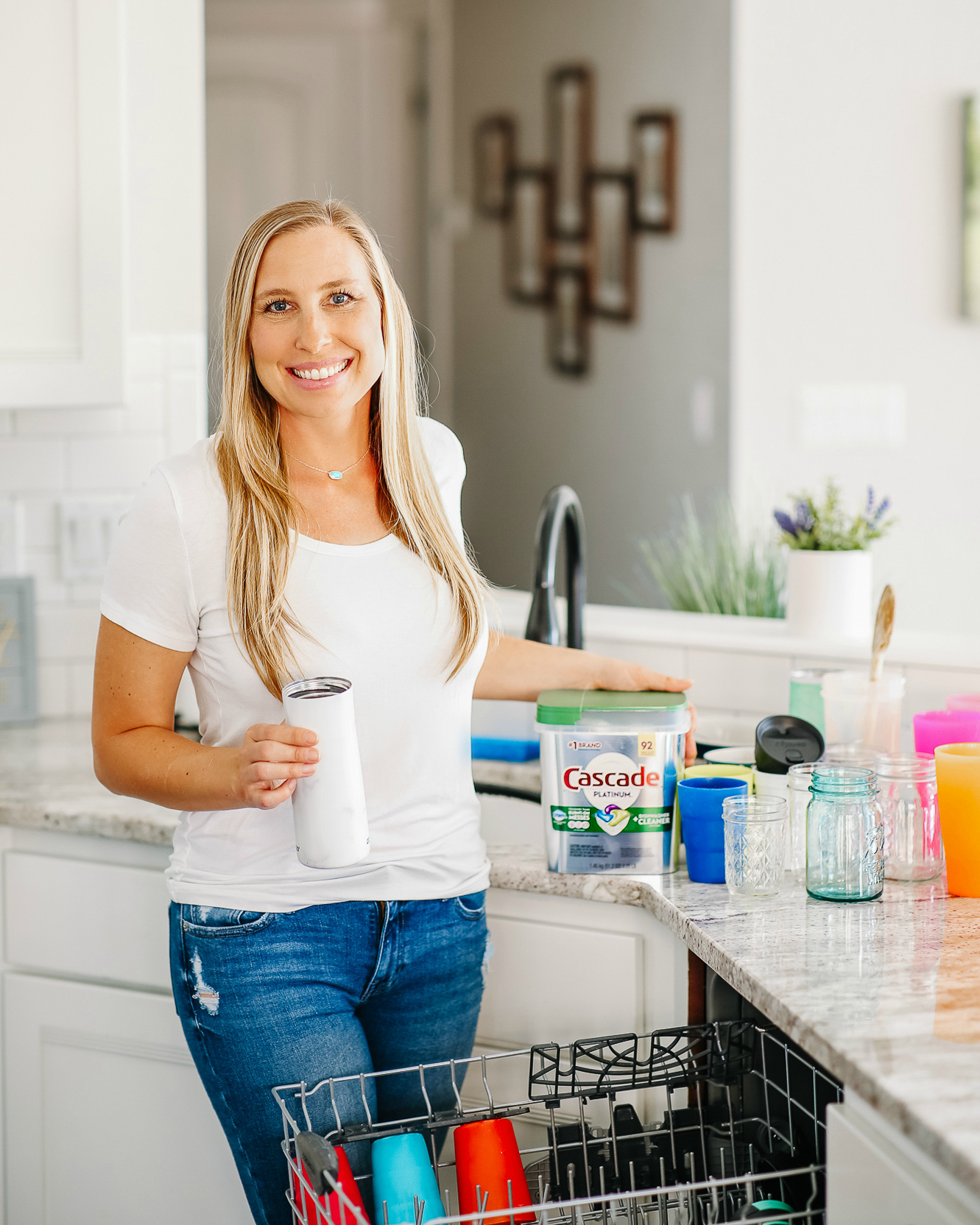 Cascade Dishwasher Detergent – Cascade is hands-down the BEST dishwasher detergent! It is the only thing that gets my dishes sparkly clean without prewashing or rinse aid.
Oral-B Toothbrushes – Once I switched to an Oral-B electric toothbrush, I never looked back! It's easy to use and so much more effective. My dentist said my teeth and gums look great after using it for the past year!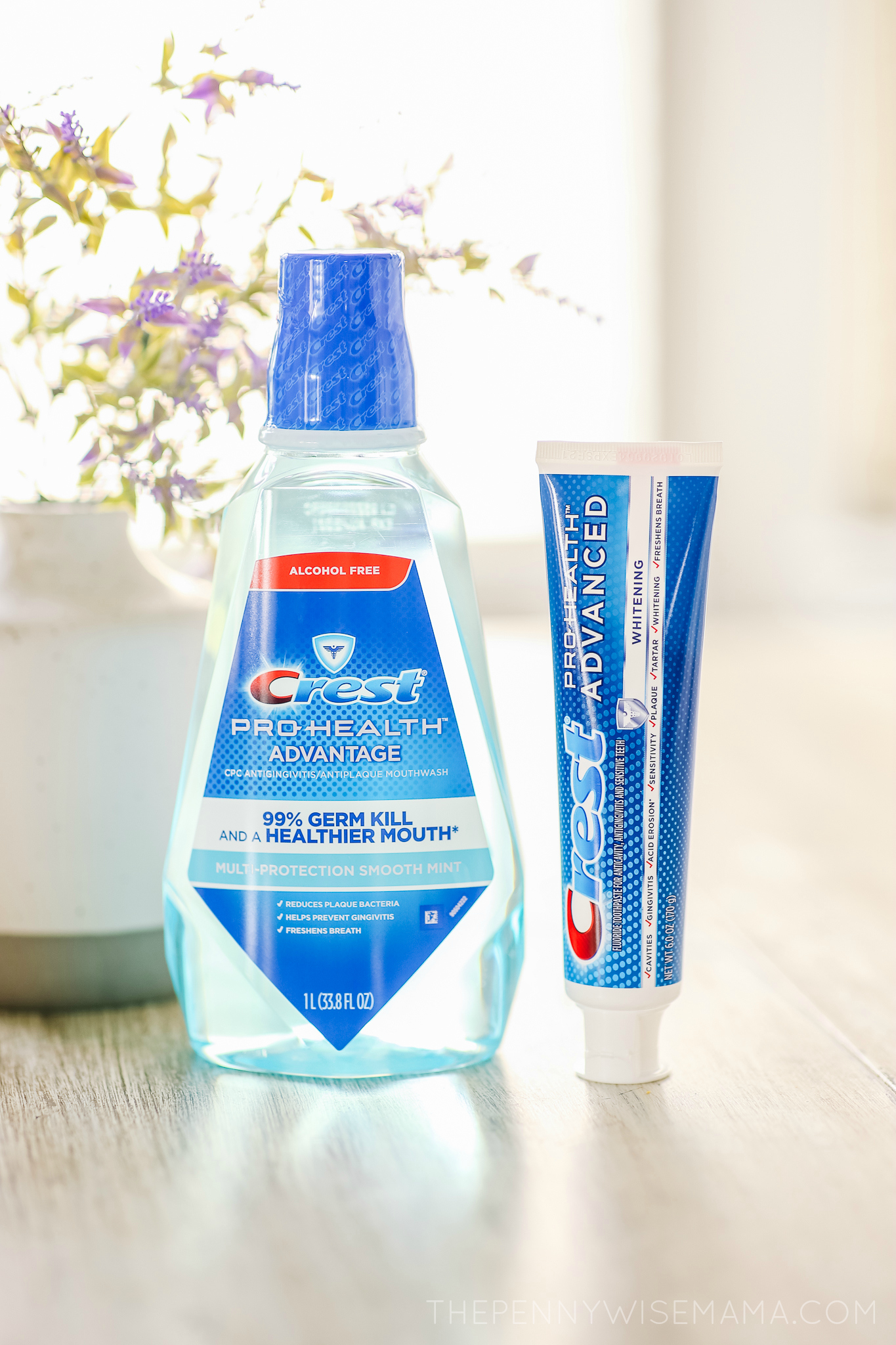 Crest Toothpaste – I've used Crest for years because it works great and I like the variety of flavors. I've tried other brands, but always go back.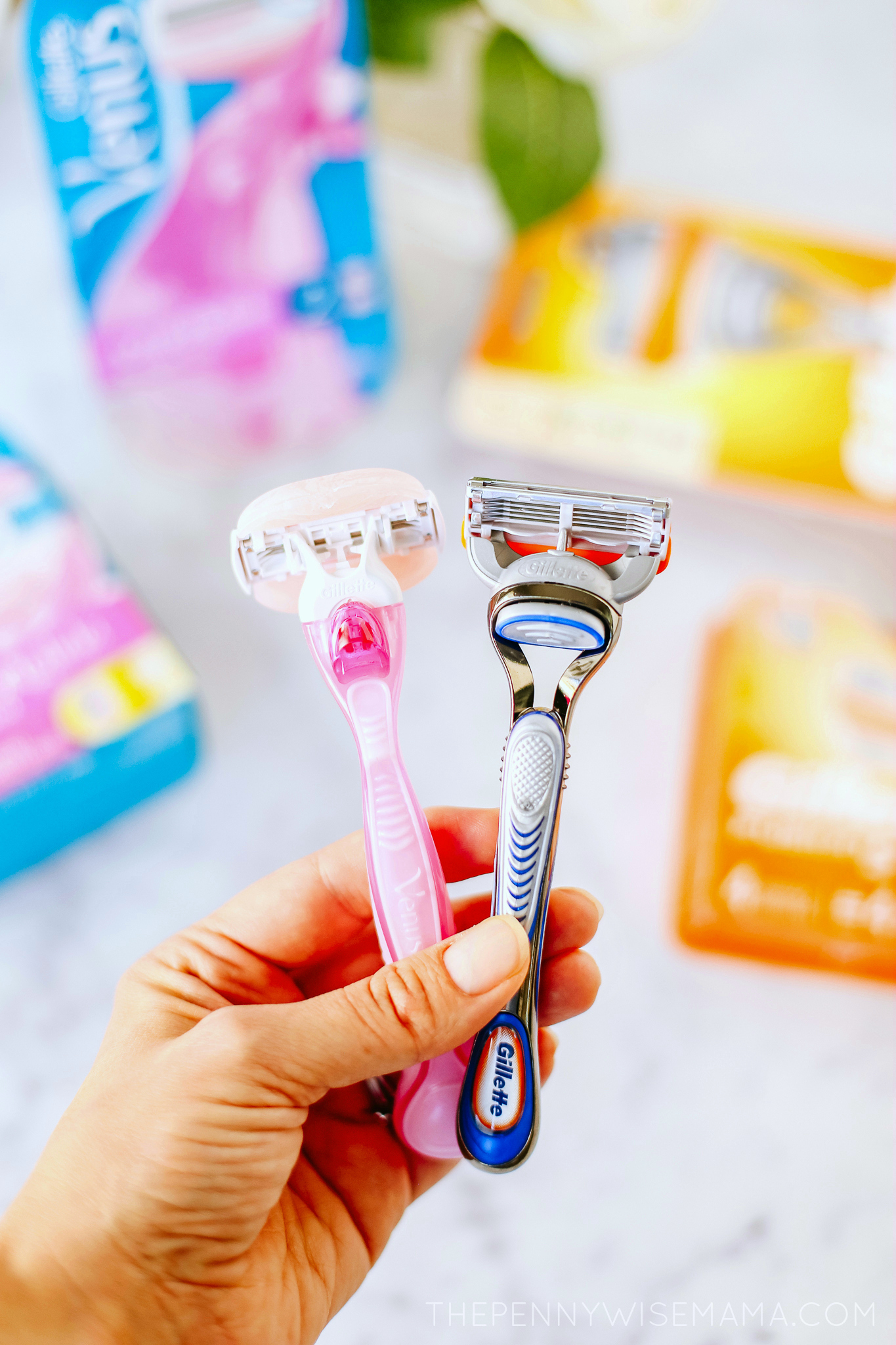 Gillette Razors – My husband loves his Gillette Fusion 5 razor and I love my Gillette Venus razor. They are the best at getting a close shave, while also protecting sensitive skin. I won't use anything else!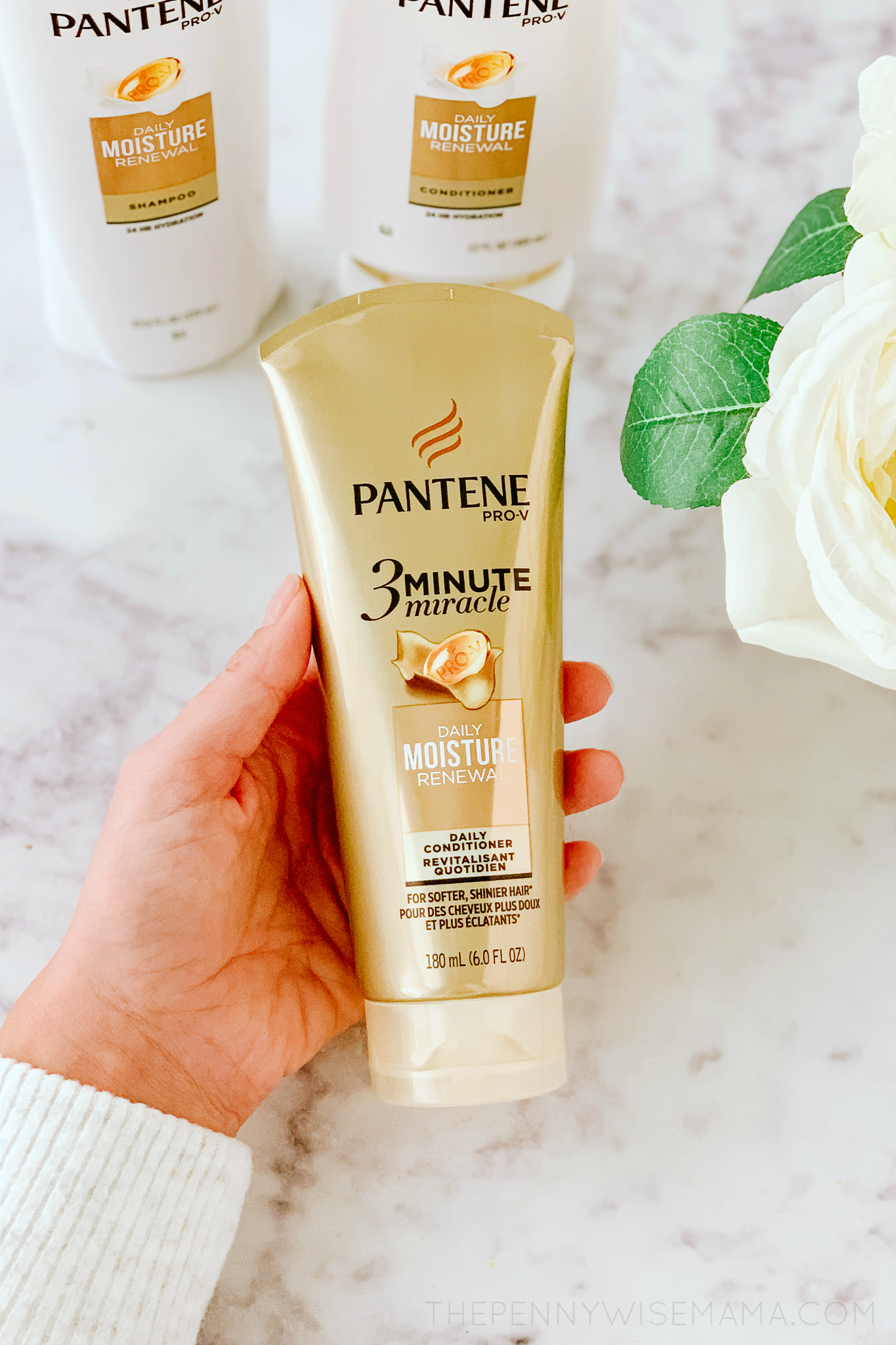 Pantene Pro-V Shampoo & Conditioner – I started using Pantene in high school and now my twin girls love it too. It smells good, works well, and it's a great value!
Bounty Paper Towels – I love Bounty Select-A-Size rolls because they are great at cleaning up messes and I like having the option to only use half a sheet if that's all I need.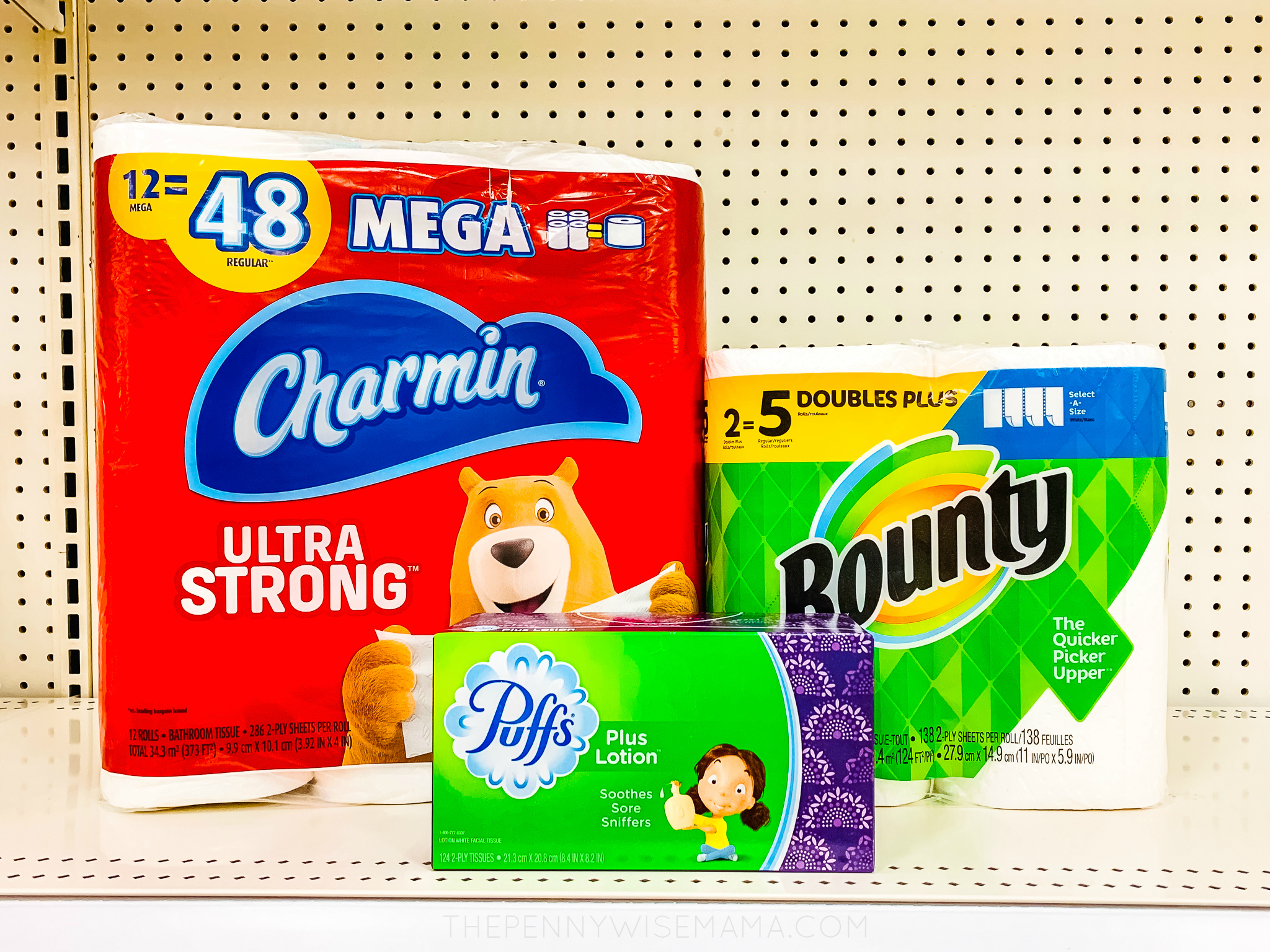 Charmin Toilet Paper – Charmin is my favorite toilet paper because it's strong and effective, while also being soft on the bum.
Pampers Diapers – I don't have kids in diapers anymore, but when I did, Pampers were my favorite because they fit the best and they were the most effective at holding in leaks.
What are your favorite P&G brands? Let me know in the comments below.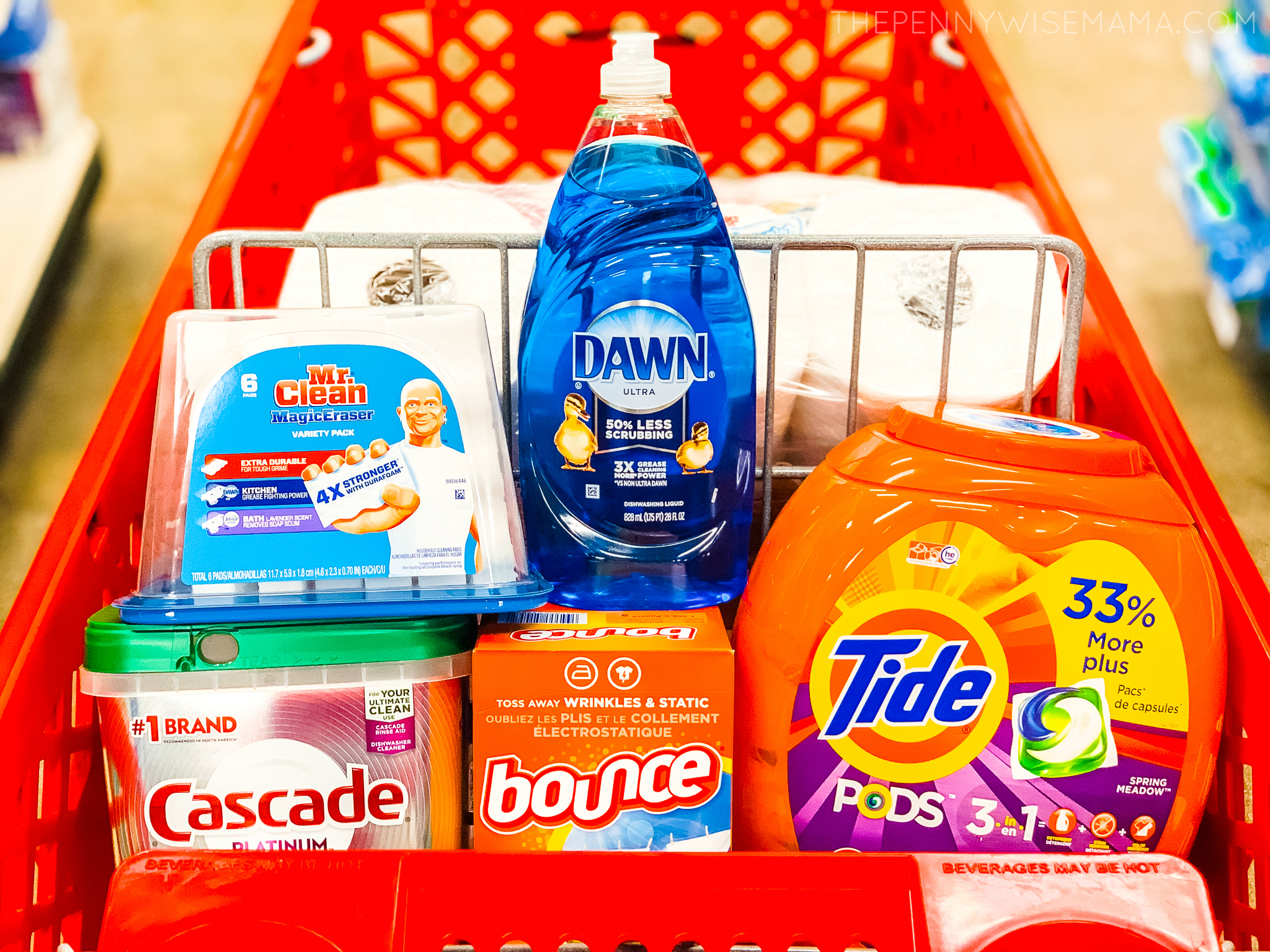 Sign Up for The Inner Circle
Don't miss out! Sign up for The Inner Circle now for exclusive offers, news, and more!
I partnered with P&G to share about The Inner Circle. As always, all opinions are my own.