Fall is here, which means Halloween is right around the corner! From decorating our home with spooky decor, to visiting the pumpkin farm, to overindulging in candy, to trick-or-treating, we enjoy the fun of Halloween all month long. To be honest though, by the time the big day arrives, I am ready for a break! This post is sponsored by Red Baron but the content and opinions expressed here are my own.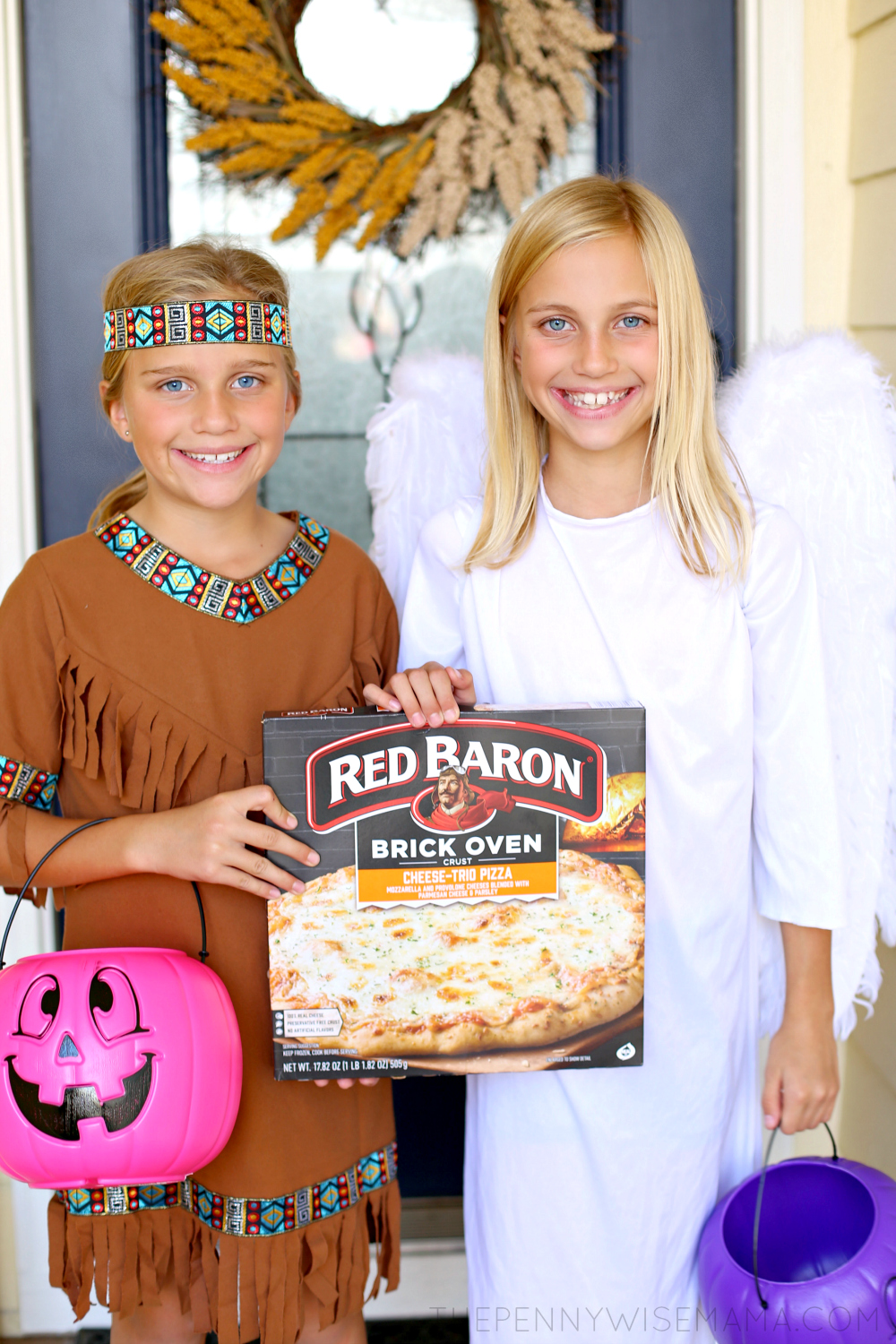 As parents, we all know that the actual day of Halloween can be a little chaotic. The holiday almost always falls on a weekday, which makes a crazy day of school and work even more crazy. There's last-minute candy to buy, costumes to make, and parties to attend. In the midst of the chaos, who has time to think about dinner?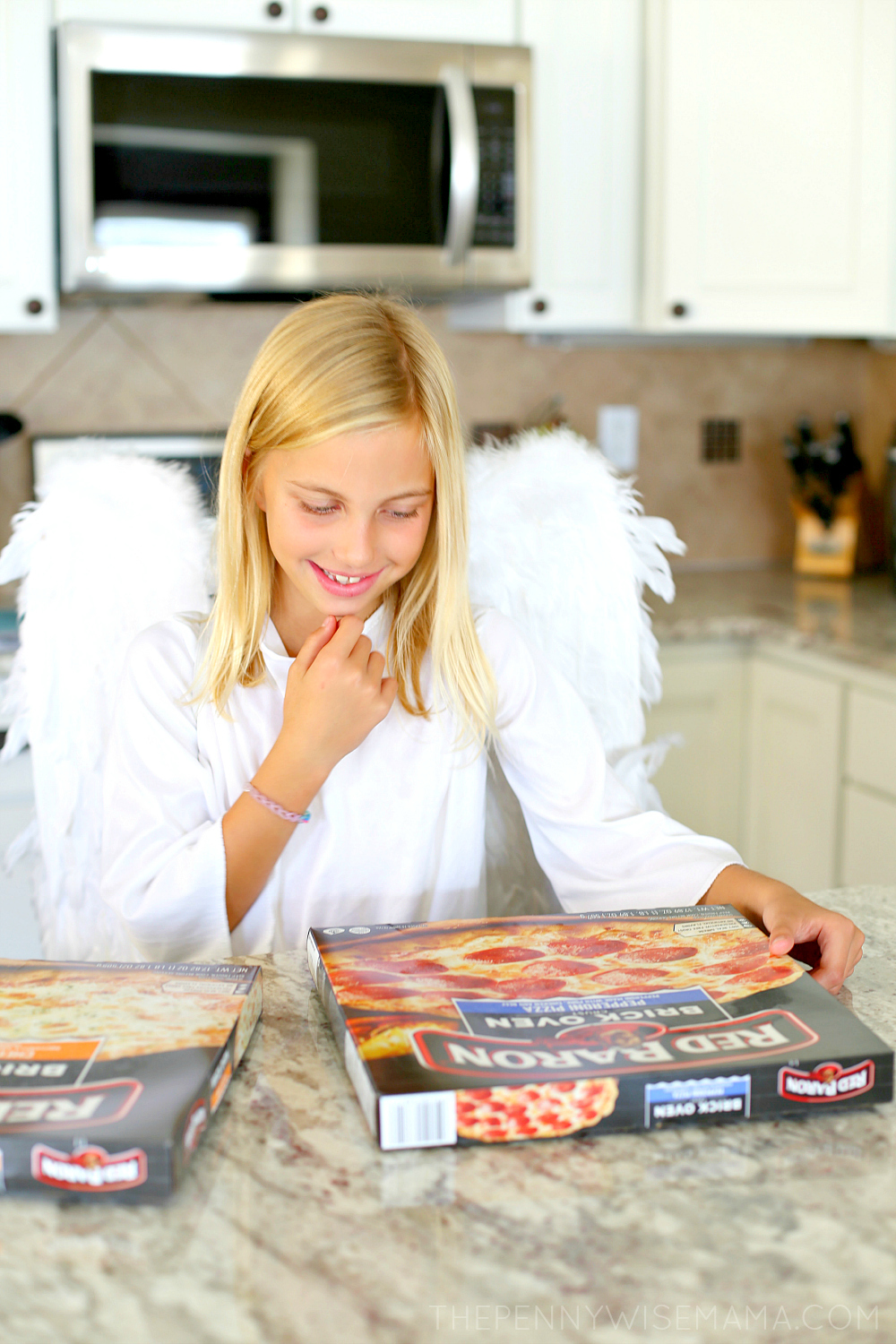 Weekday dinners are hard enough to plan, let alone weekday dinners on holidays. I used to make delicious (but time-consuming) Halloween-themed dinners and invite extended family over. That only made me more stressed out, so now I've made dinner on Halloween really simple.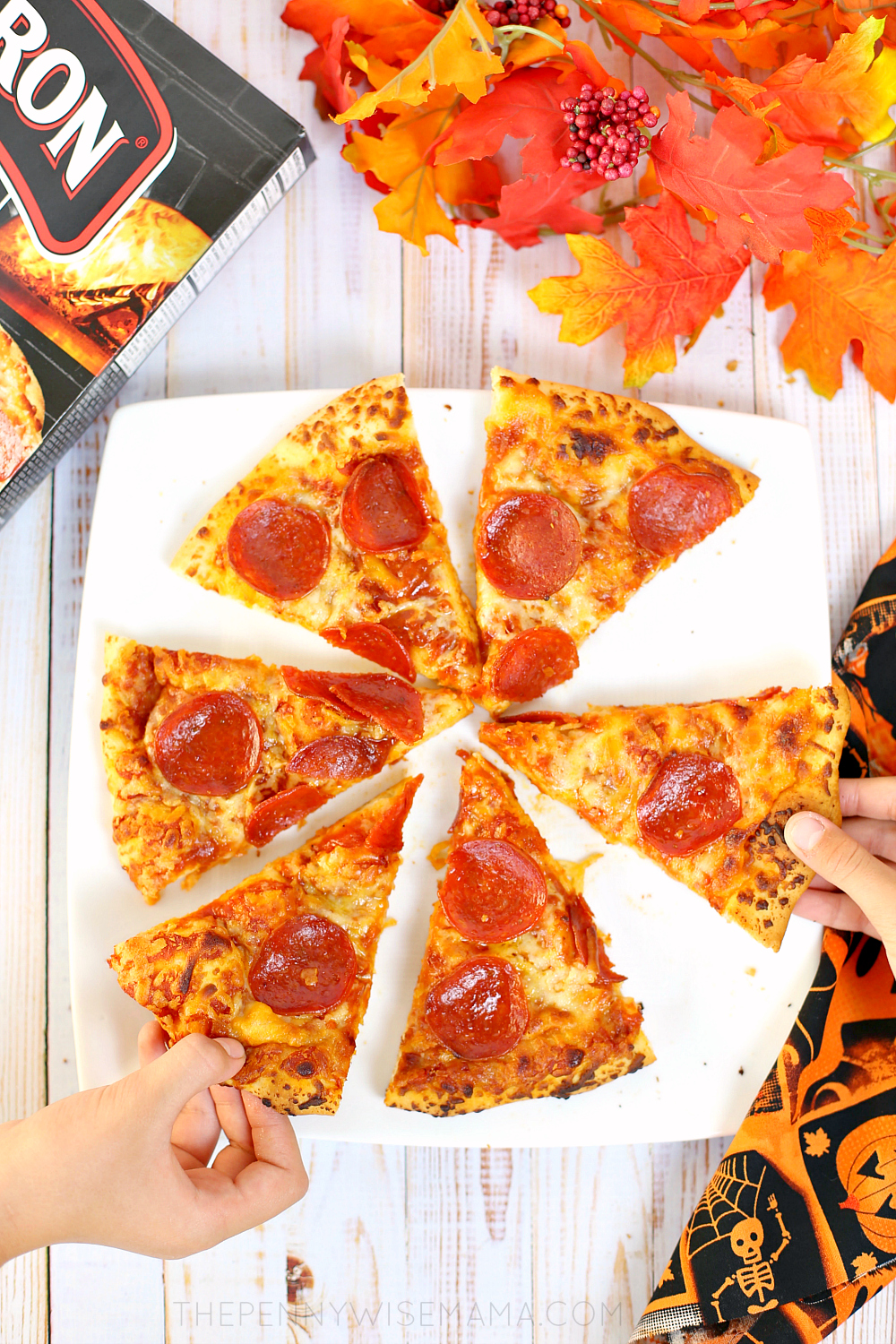 My solution to Halloween chaos? Simplifying mealtime with Red Baron Pizza. Served with a tossed salad, it's a quick, easy, and delicious dinner to enjoy before trick-or-treating. My kids LOVE pizza and would probably eat it every night of the week, so this is a no-brainer for me.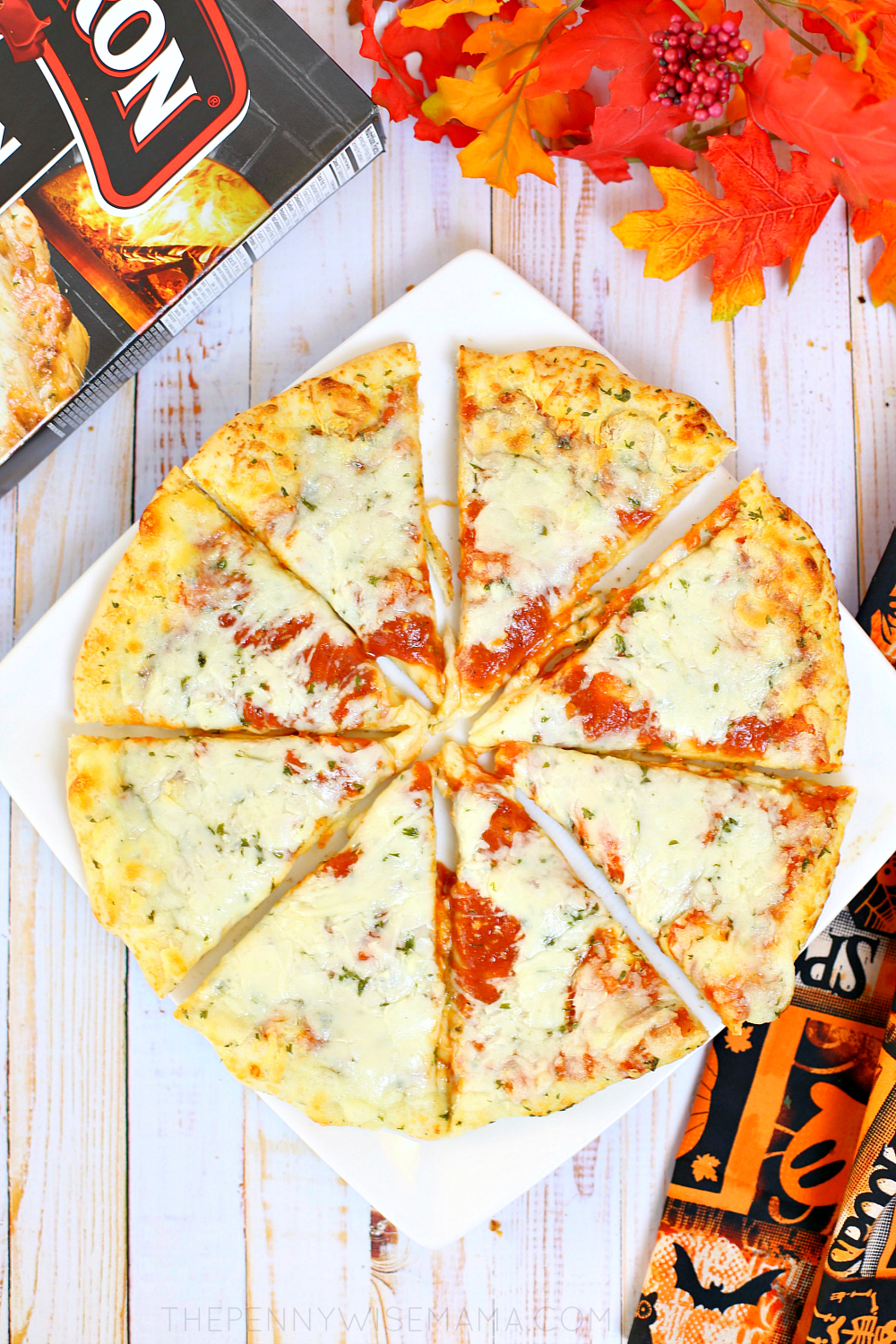 Red Baron has several varieties to choose from but the Red Baron Brick Oven Pizza is the best! It has a unique, crispy, bubbly, golden-brown crust, that is topped with premium cheeses, robust sauce, and hearty toppings. Our favorites are the Pepperoni and the Cheese Trio. I make sure to always have a couple in the freezer for those nights when I need a quick and easy dinner option.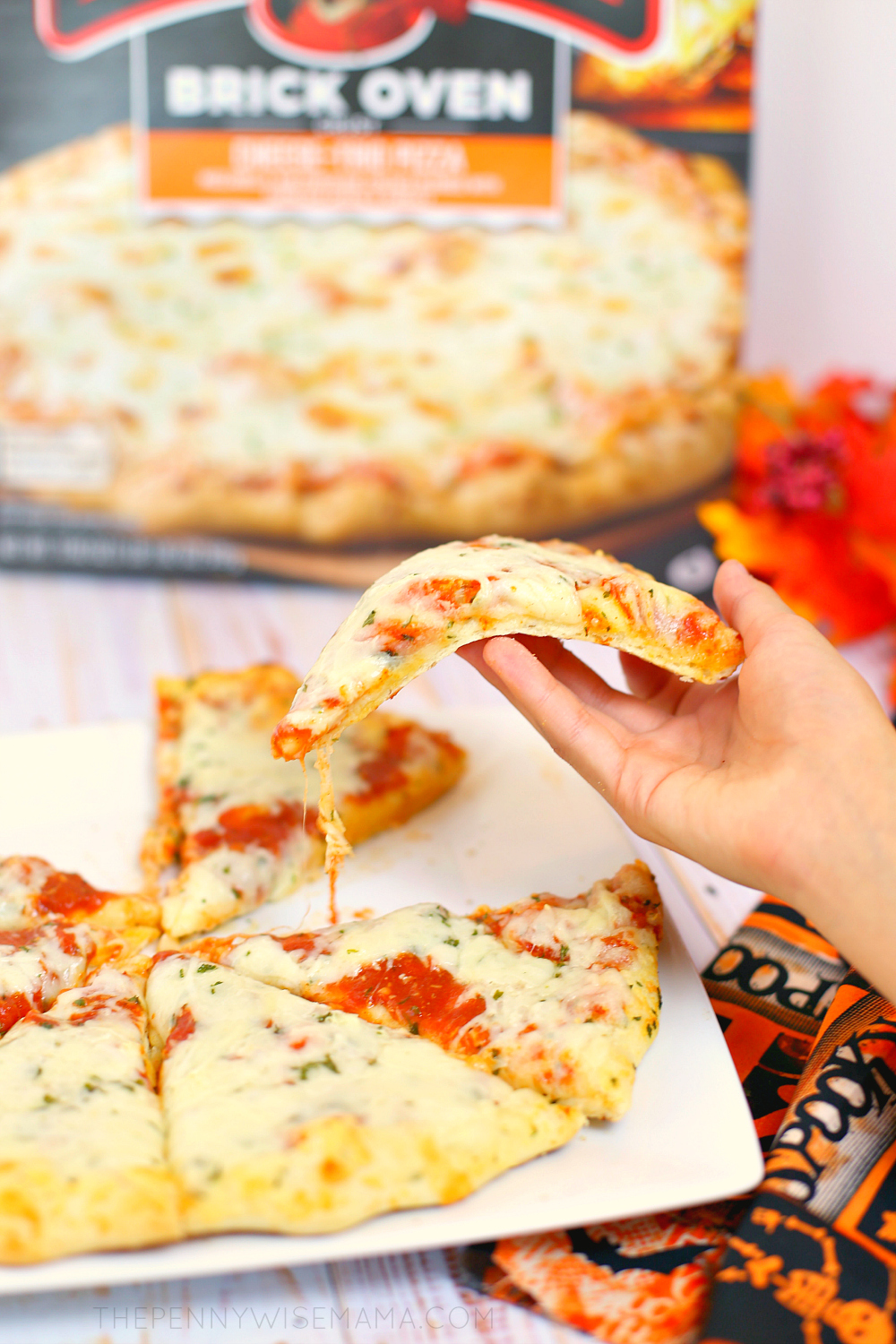 According to a new Red Baron survey of 1,000 U.S. moms of kids ages 3-17, more than half of moms agree that having pizza is one of the only things that will settle the mealtime chaos in their home. I believe it! Pizza is a secret weapon the whole family can agree on and has the power to bring peace, especially at mealtime.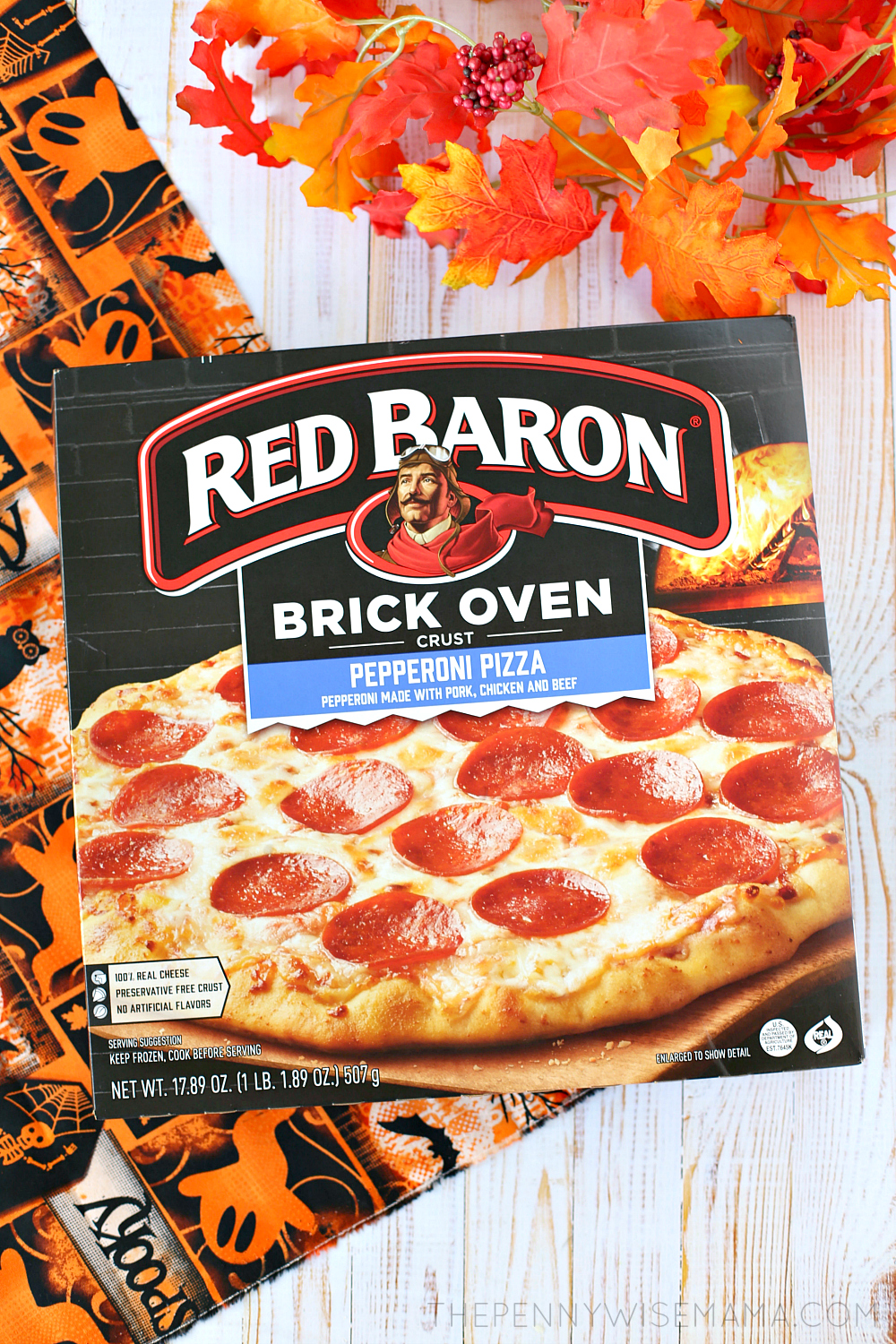 Conquer mealtime this Halloween with Red Baron pizza! Click here to find it in a store near you.