This past week, my twin girls and I had the opportunity to experience Royal Caribbean cruise line's new private island, Perfect Day at CocoCay. From thrills to chills, we had the most amazing time and I can't wait to share all about it with you!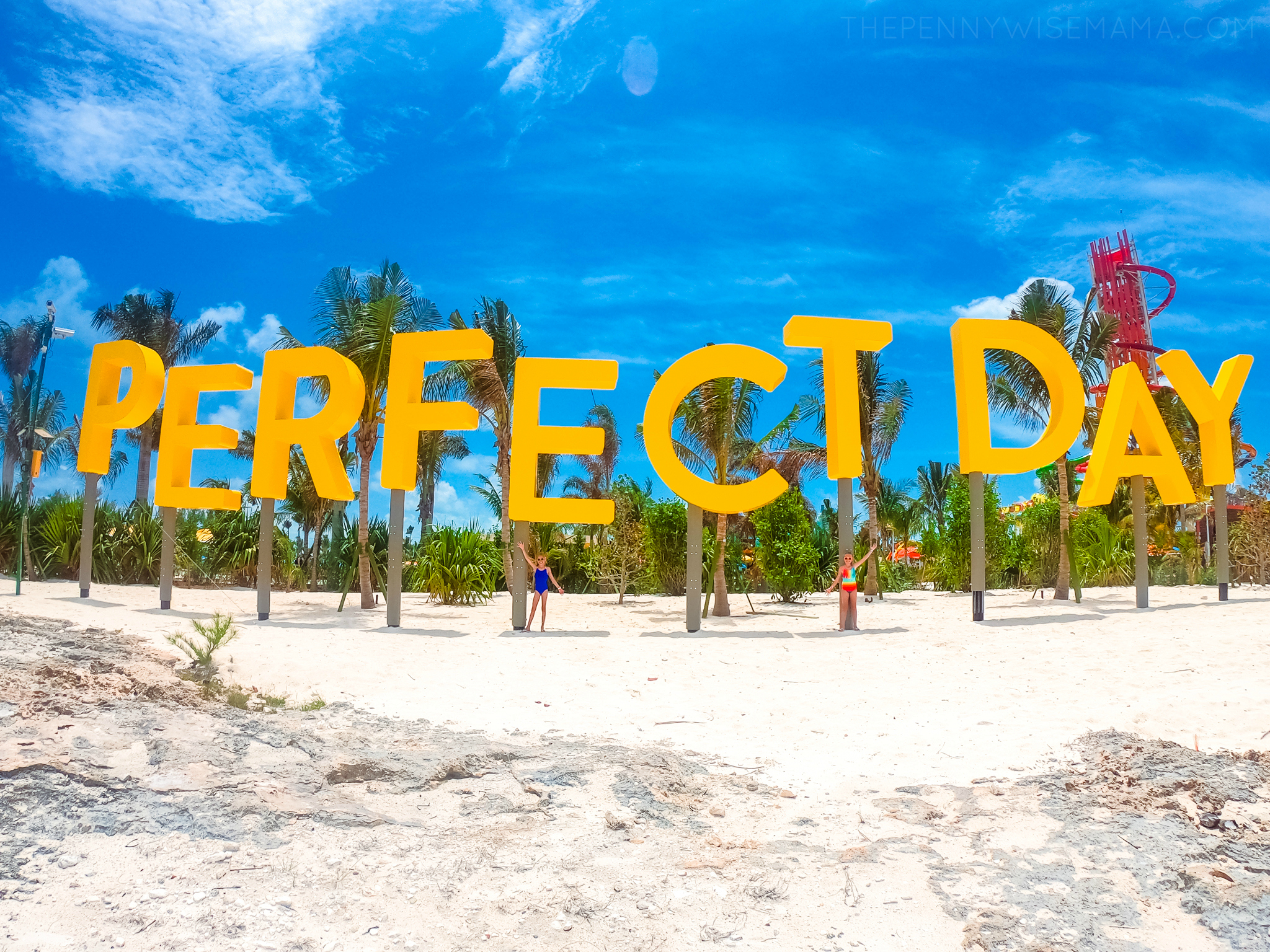 Located in The Bahamas, Perfect Day at CocoCay is unlike any island you've ever been to. You'll find non-stop one-of-a-kind experiences like the tallest waterslide in North America, a 1600-foot-long zip line, a helium balloon that takes you 450 feet up in the air, and the largest freshwater pool in the Caribbean.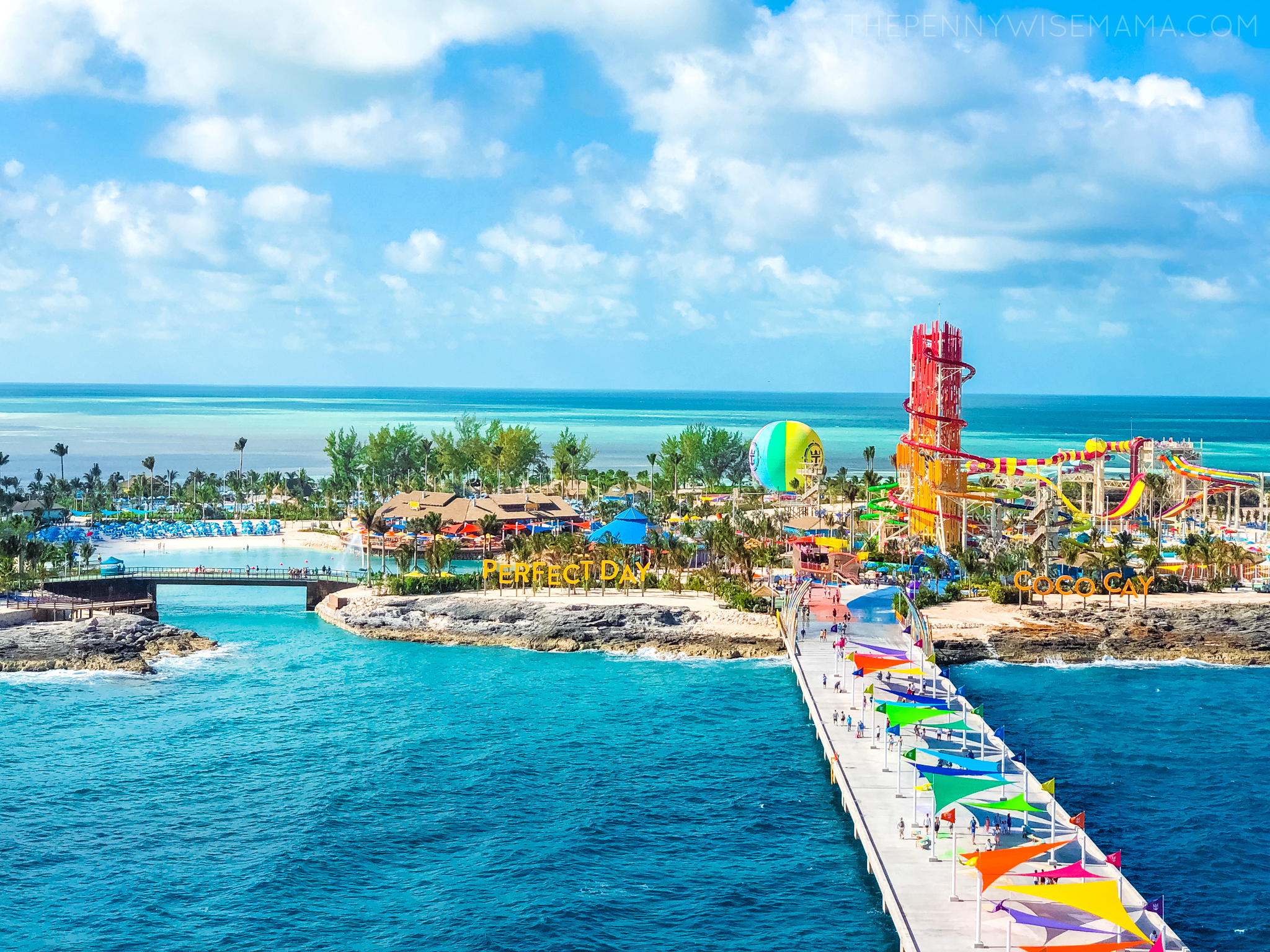 10 Reasons Why You Need to Go to Perfect Day at CocoCay
Want to THRILL and CHILL on vacation? Perfect Day at CocoCay is the perfect destination! Whether you're traveling with your family or friends, Perfect Day at CocoCay has something for everyone.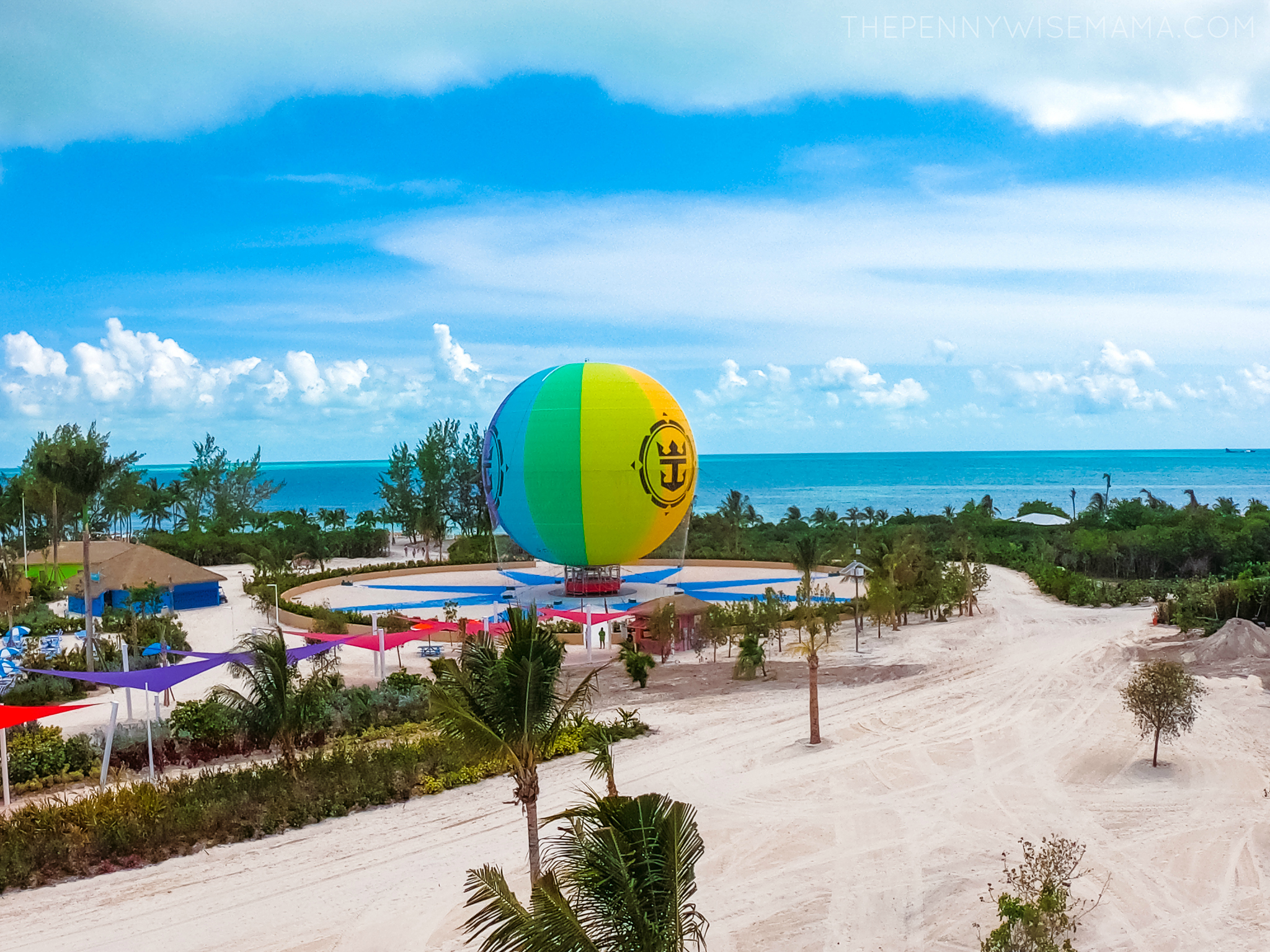 1. Up, Up and Away
Experience a view unlike any other from Up, Up and Away, a colorful helium balloon. At 450 feet above Perfect Day at CocoCay, you'll be at the highest vantage point in The Bahamas. It was closed the day we were there, but it looked amazing. We can't wait to try it out the next time we visit!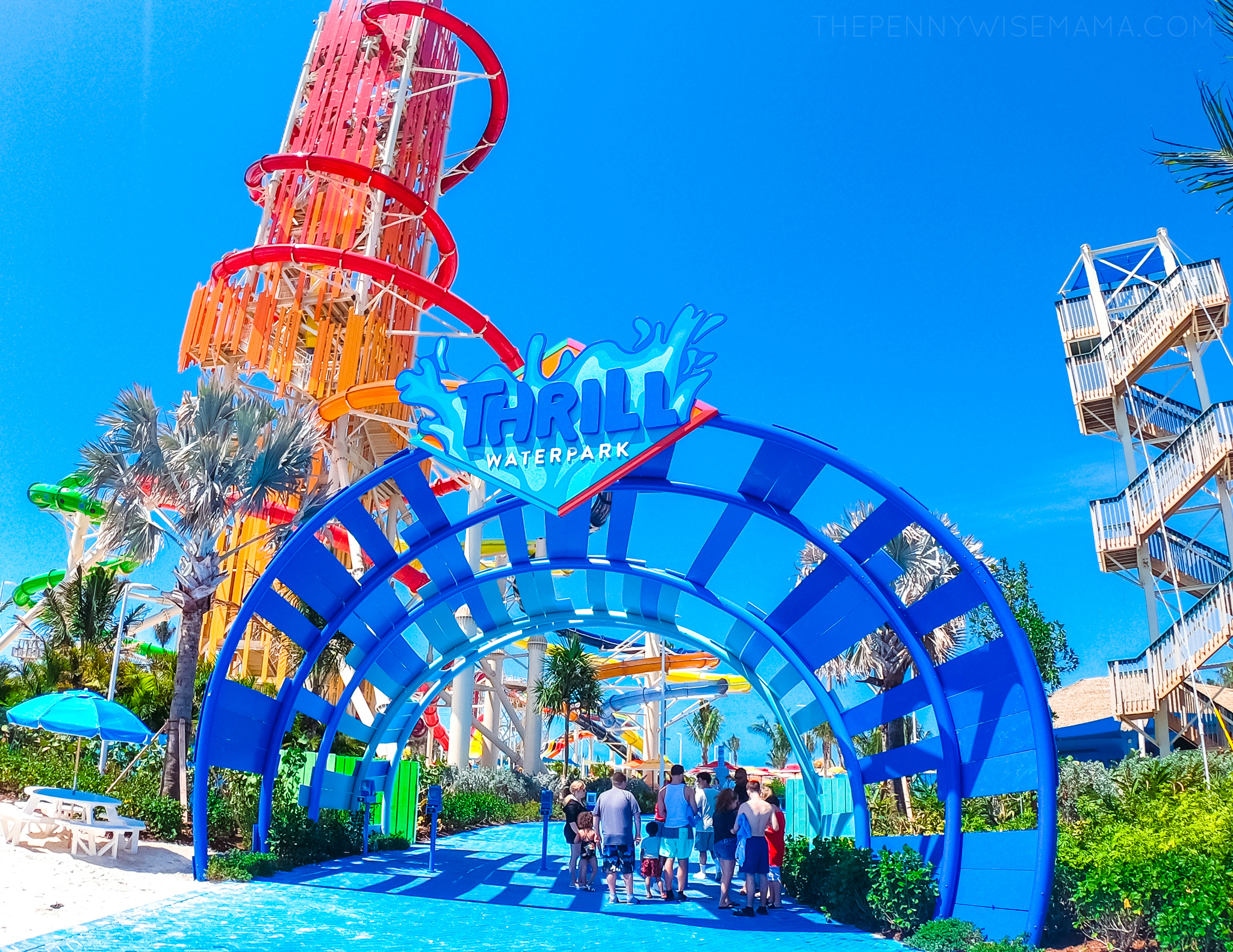 2. Thrill Waterpark
Thrill Waterpark offers 13 jaw-dropping slides, like the 135-foot-tall Daredevil's Peak — the tallest waterslide in North America.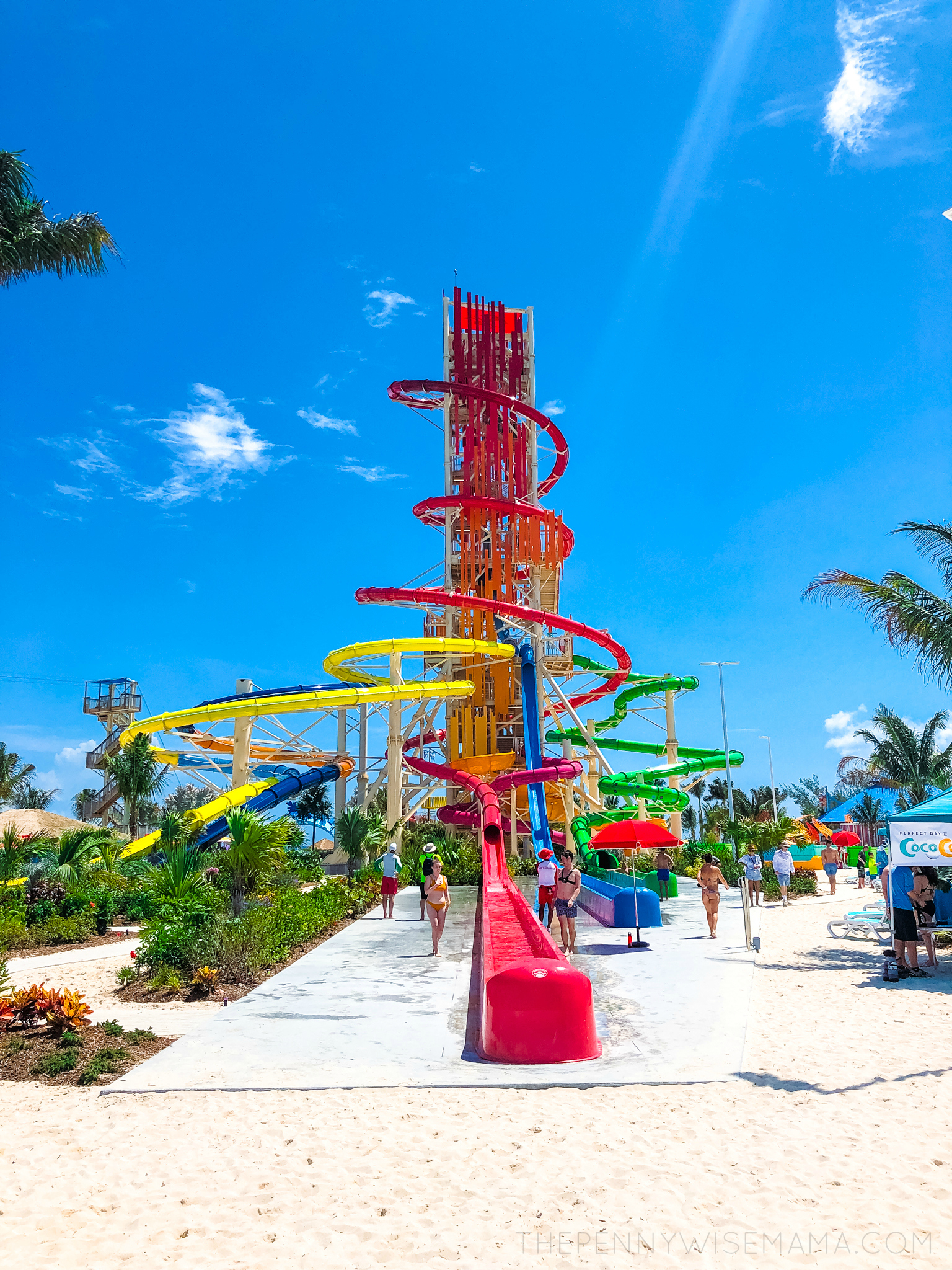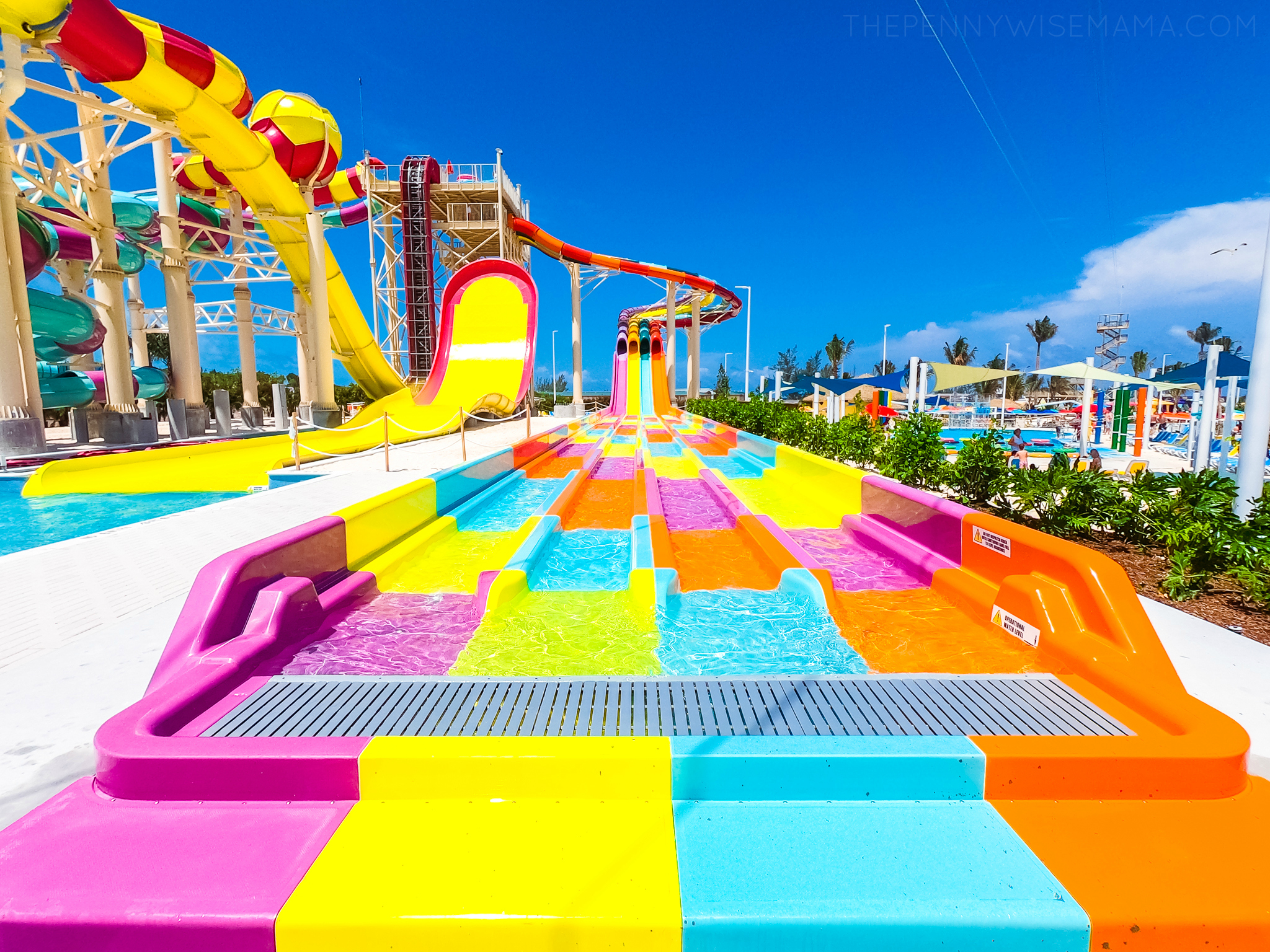 You'll also find the largest wave pool in the Caribbean and an adventure pool with an obstacle course with lily pads, a rock-climbing wall and swing ropes.
My twin girls are 9 and they were able to go on all of the slides, which was so much fun. It was definitely our favorite part of the island, so we spent most of our day here!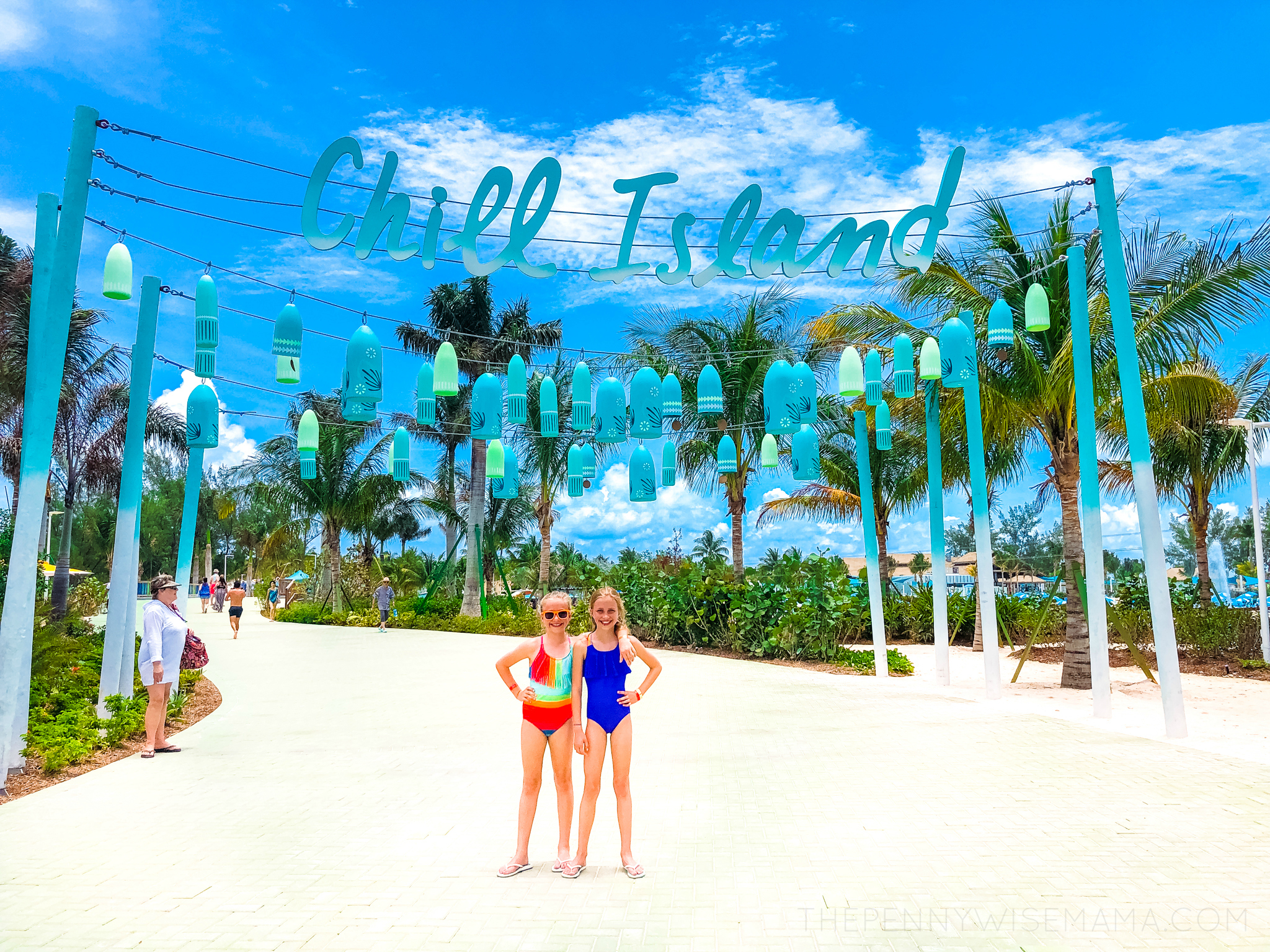 3. Chill Island
Chill Island features crystal-clear tropical waters, white powder-like sand, and plenty of cabanas and daybeds. This is the place to chill if you are in need of relaxation. And, if you get hungry, you'll find beachside dining at Chill Grill, the largest dining venue on the island.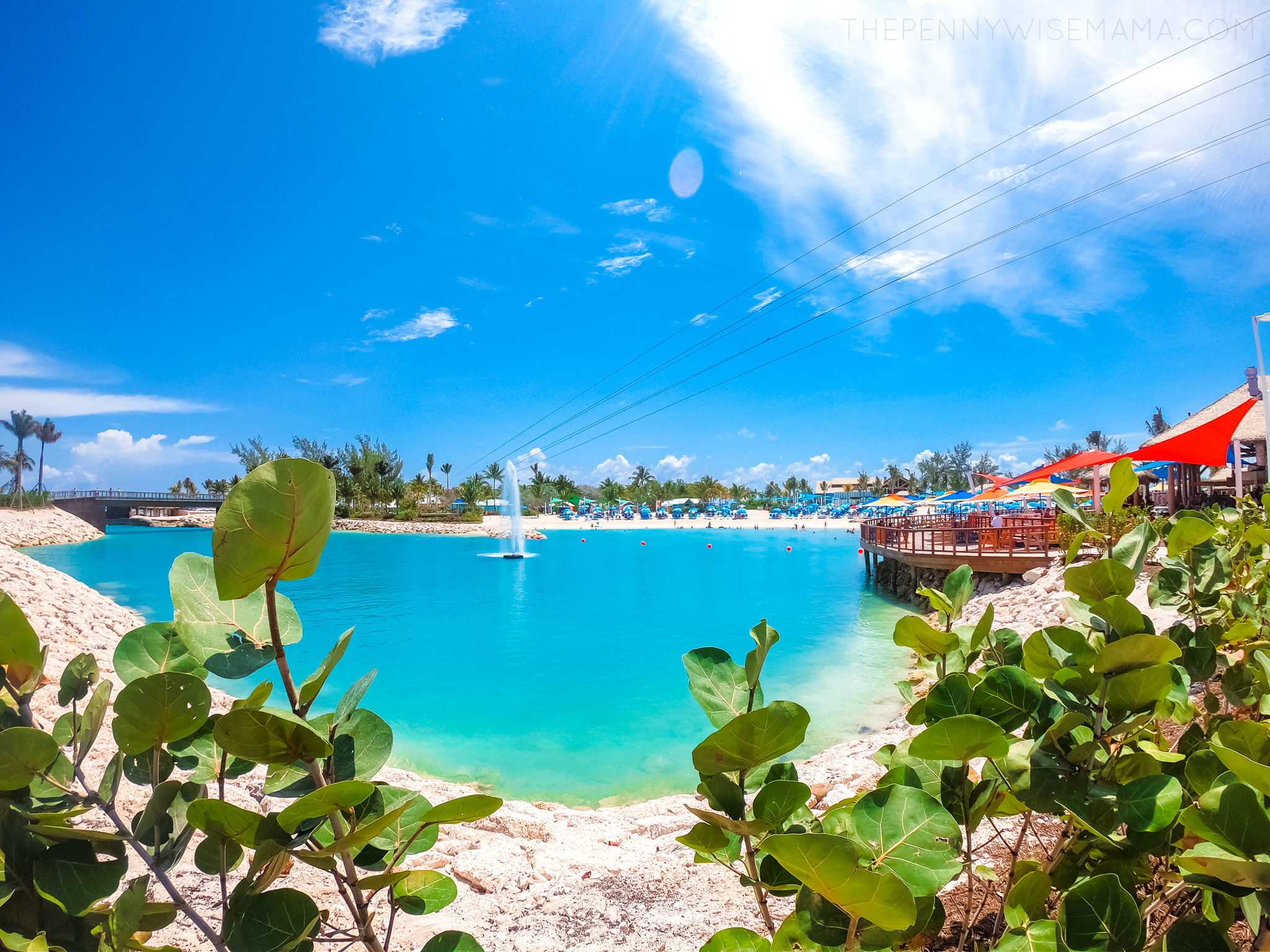 4. Oasis Lagoon
Featuring three distinct coves, Oasis Lagoon is the Caribbean's largest freshwater pool. Whether looking to spend time with family, have cocktails with friends, or simply relax under the sun, you can enjoy your day at the kid-friendly beach area, the swim-up bar and three mini swim-up islands. You can even rent a private cabana with a dedicated cabana attendant.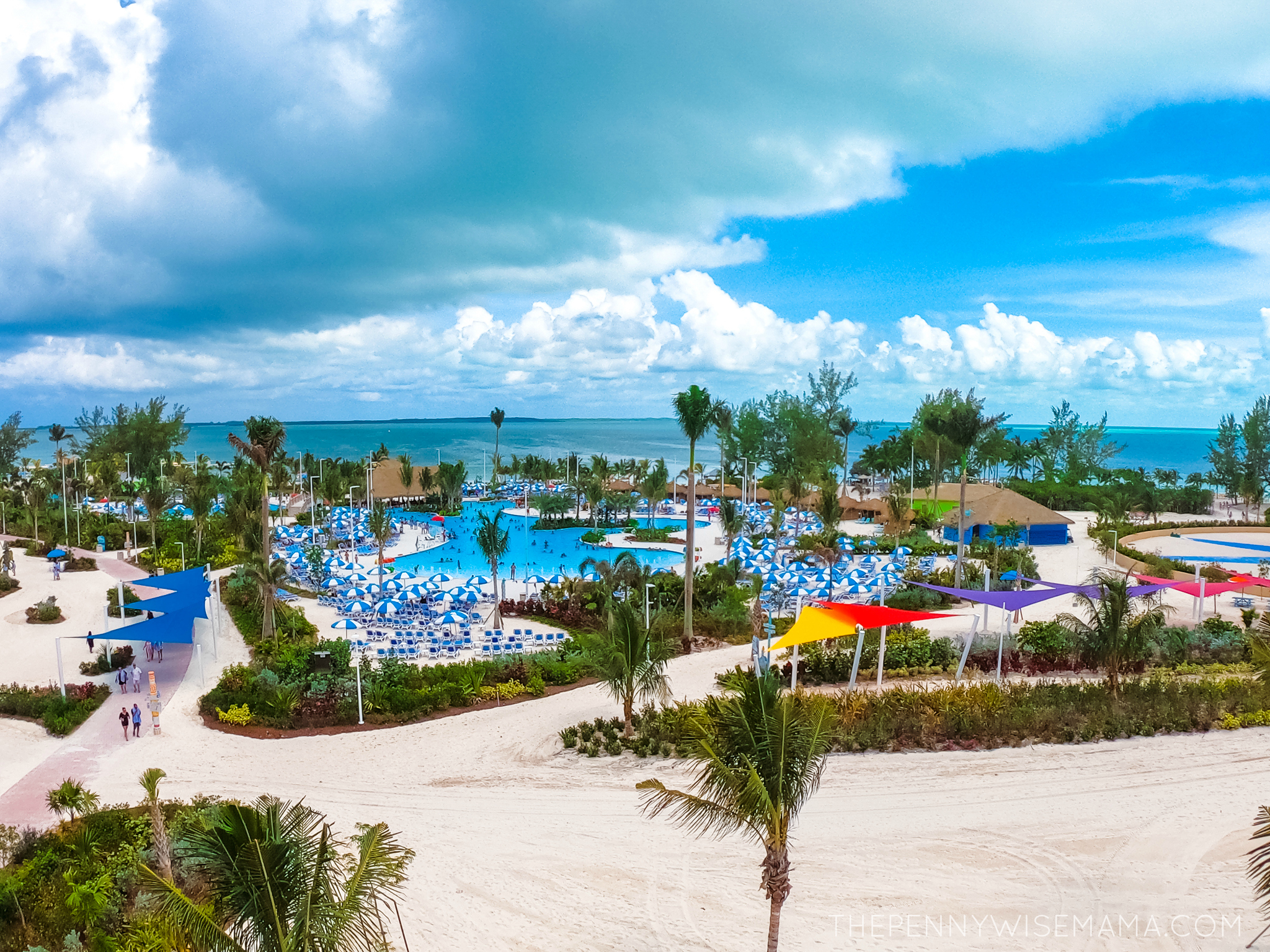 This was a great place to relax at the end of the day when my girls were tired!
5. Splashaway Bay
Enjoy buckets of fun (literally!) with the littlest ones of the family in this aqua park built for all ages. Explore 5 waterslides, 2 massive drench buckets, fountains, and pools for a splash unlike any other. My girls had a blast splashing each other here!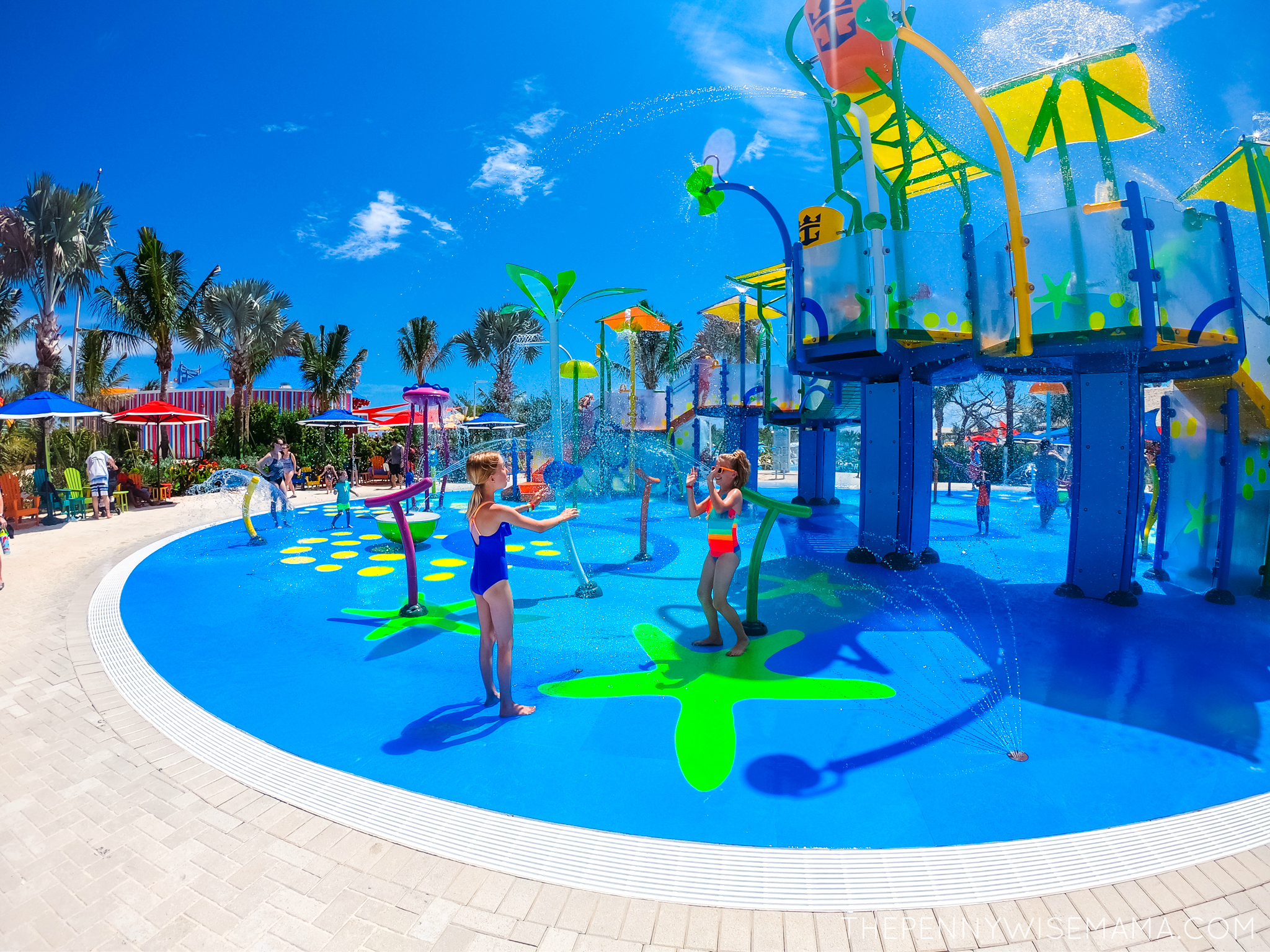 6. Zip Line
Soar above Perfect Day at CocoCay on 1600 feet of zip line. Featuring the only water landing in the Caribbean, you'll crisscross the island at up to 50 feet high.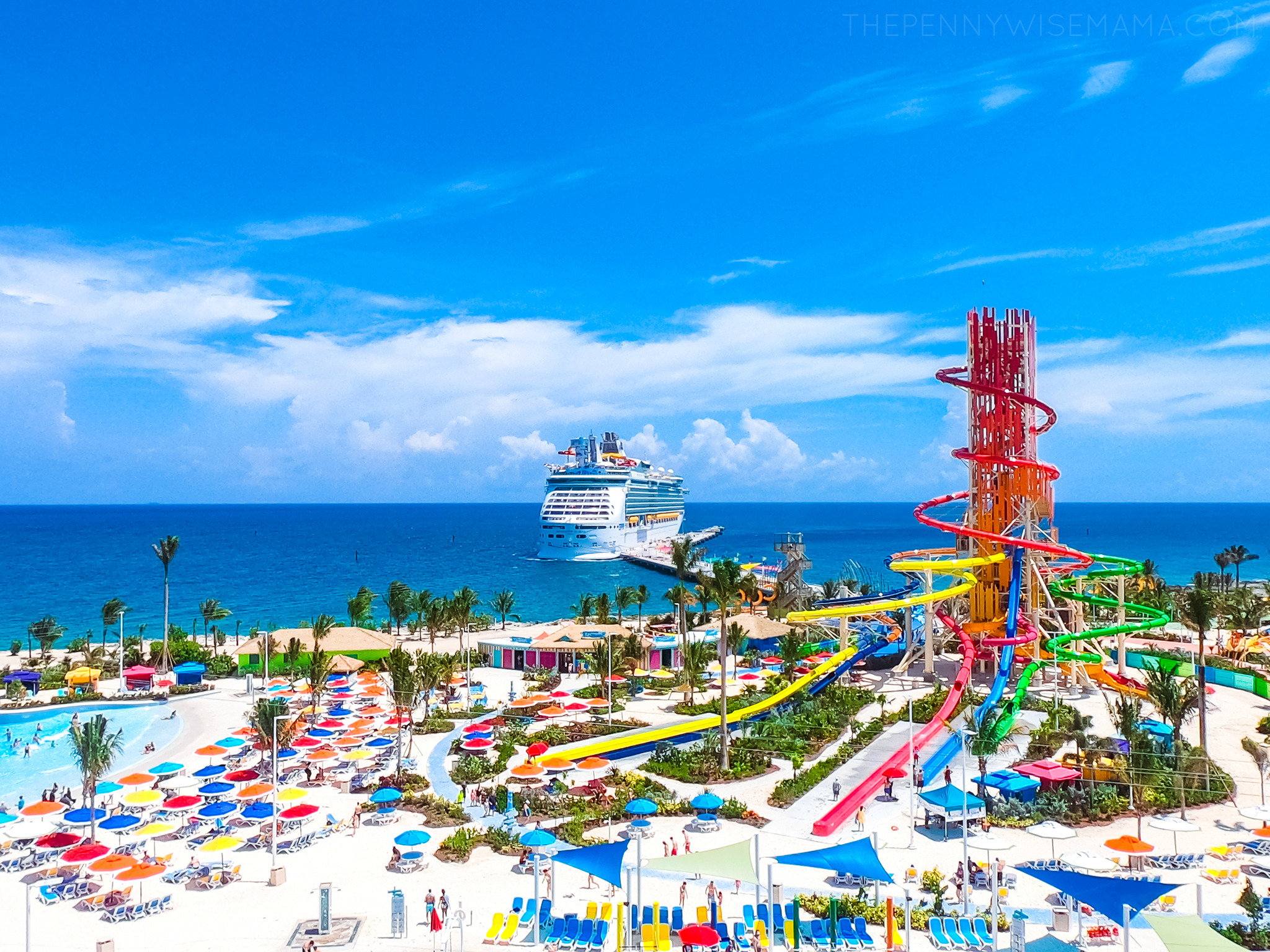 One of my girls and I had the opportunity to go on the zip line and it was amazing seeing the island from a birds-eye view.
7. South Beach
This action-packed beach offers volleyball, beachside basketball, soccer, paddle boarding, glass-bottom kayaking and zorbing in an inflatable zorb ball.
8. Skipper's Grill & Snack Shack
Take a break and cool off with soft serve or enjoy lunchtime favorites like burgers, fries, sandwiches, tacos, and salads.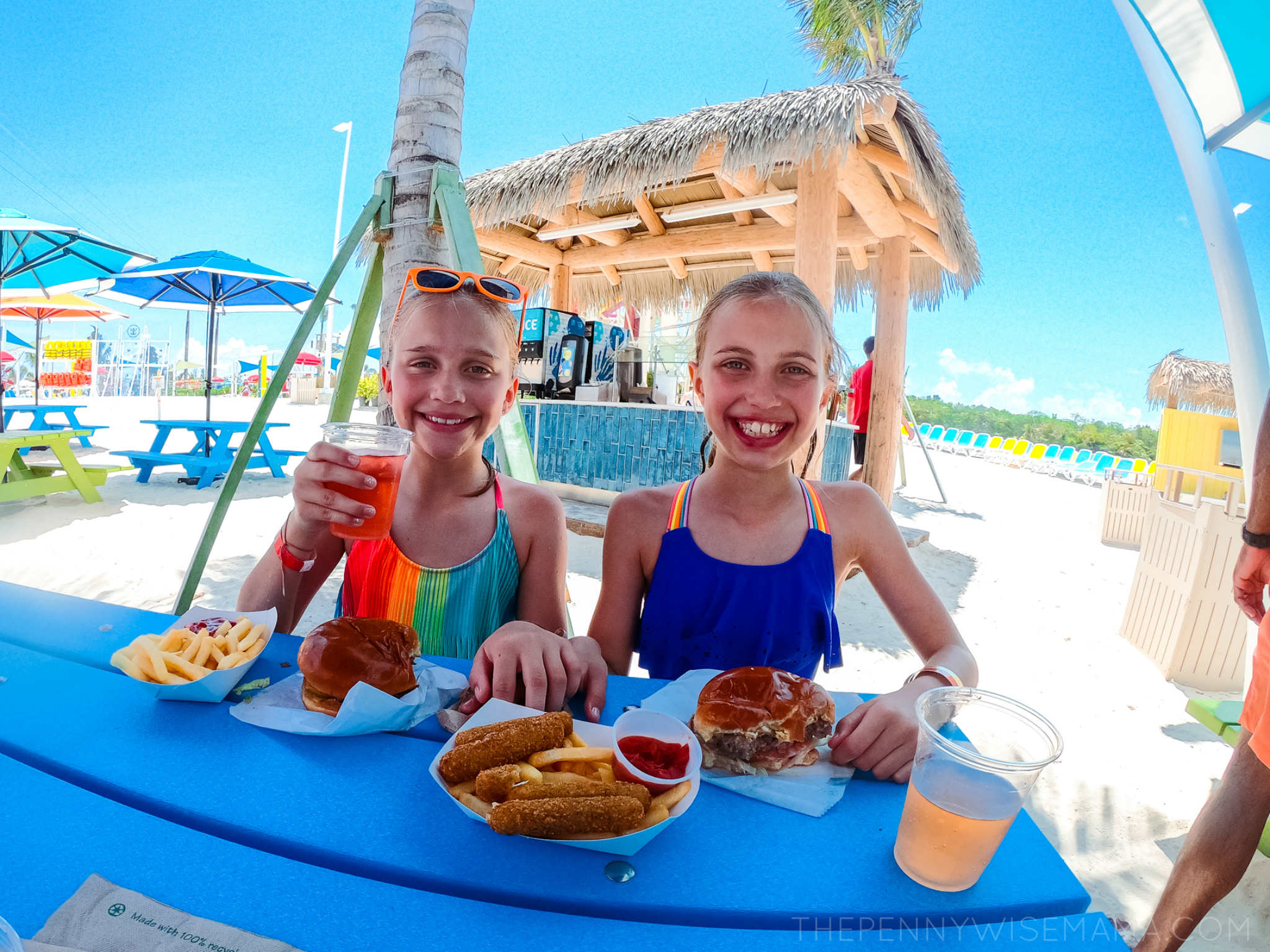 The burgers, fries and chocolate chip cookies were a hit among me and my girls.
9. Captain Jack's
At this island hangout and meet-up spot, you can grab a drink at the rowboat bar and enjoy waterfront views or chow down on the house specialties — chicken wings and crispy steak fries.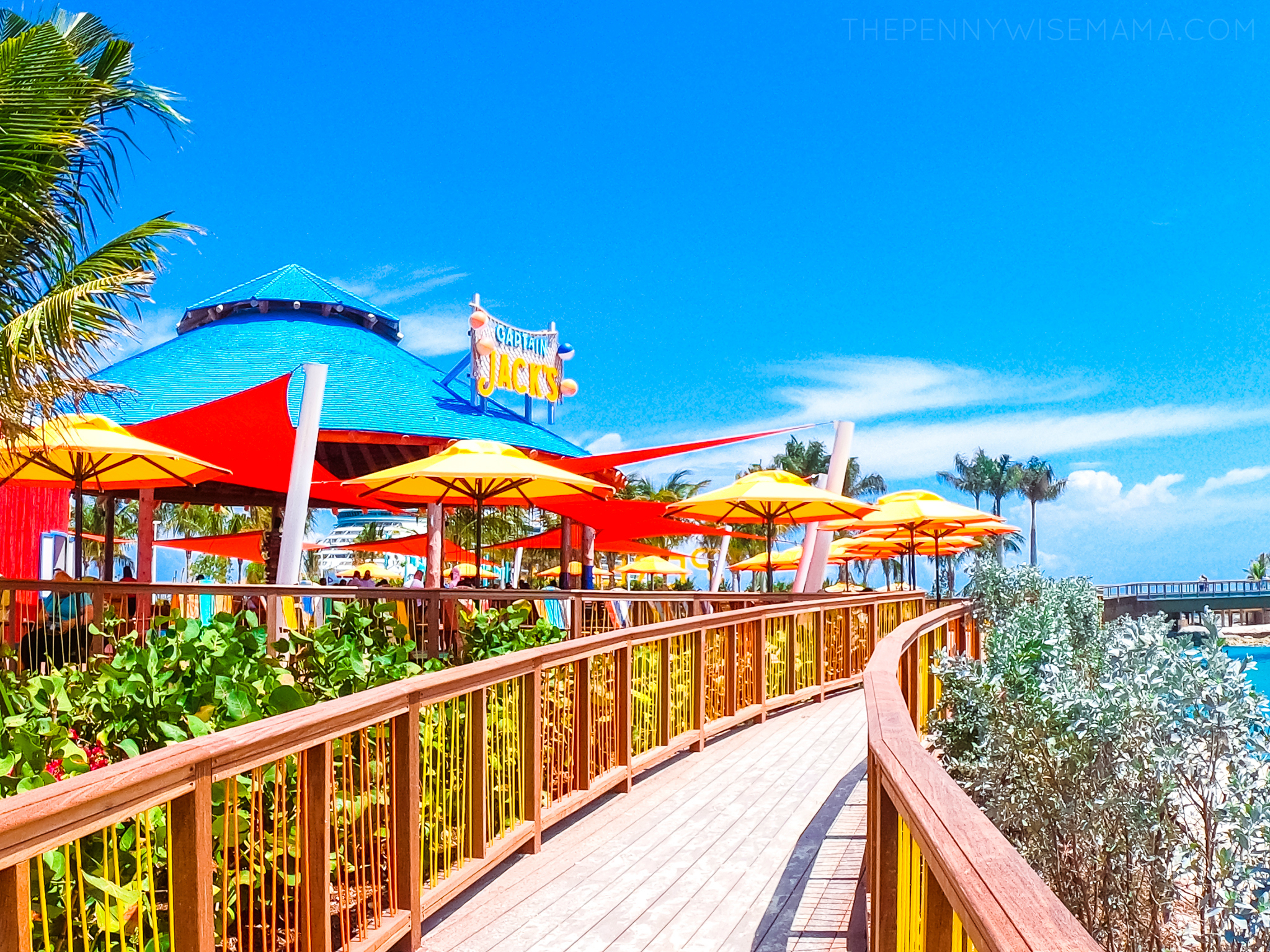 We loved relaxing here at the end of the day and enjoying snacks, drinks and live music. My girls even went on stage and sang along!
10. Coco Beach Club
Coming in December 2019, the Coco Beach Club will offer an upscale island experience that will feature the first overwater cabanas in The Bahamas.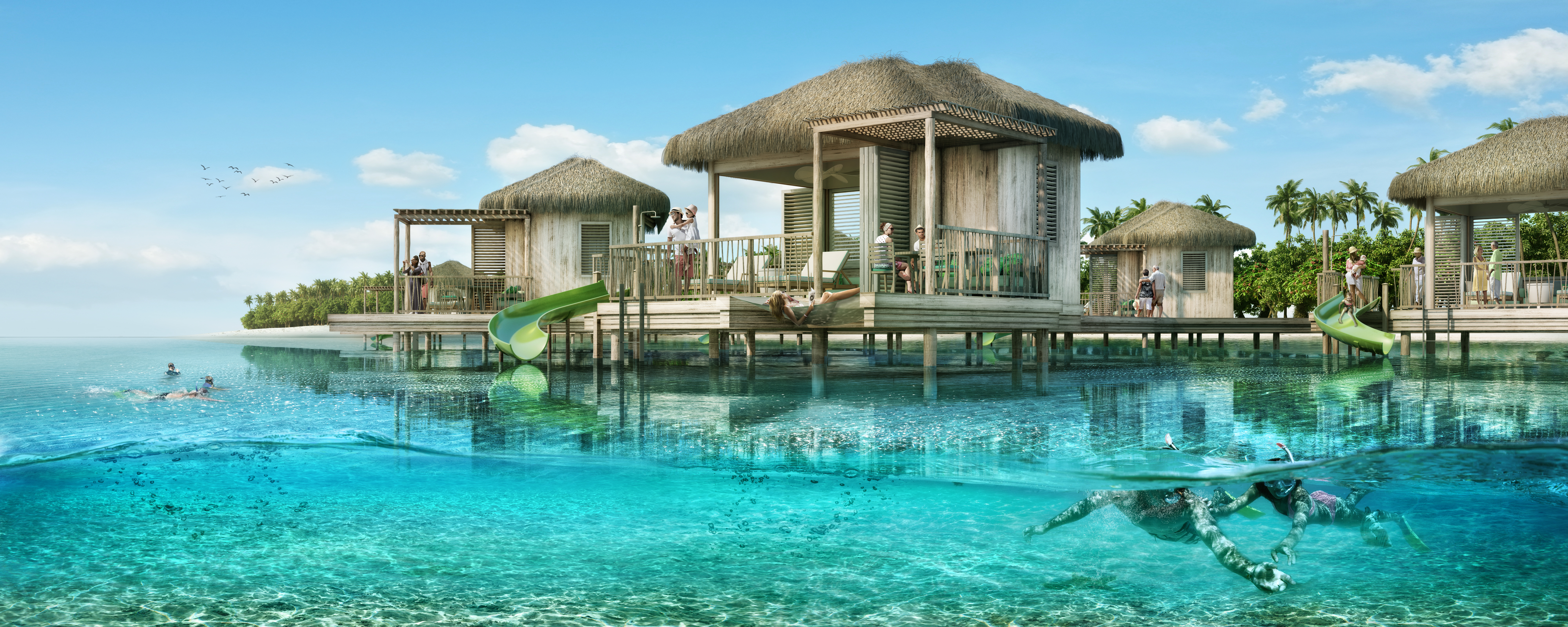 I've been asked this a lot – How much does Perfect Day at CocoCay cost?
Most of the experiences, as well as beach chairs and dining venues, at Perfect Day at CocoCay are included in your cruise fare. Other attractions, like Thrill Waterpark, the Zip Line, and Up, Up and Away helium balloon, are available for a charge. Check out this Perfect Day at CocoCay FAQ to learn more.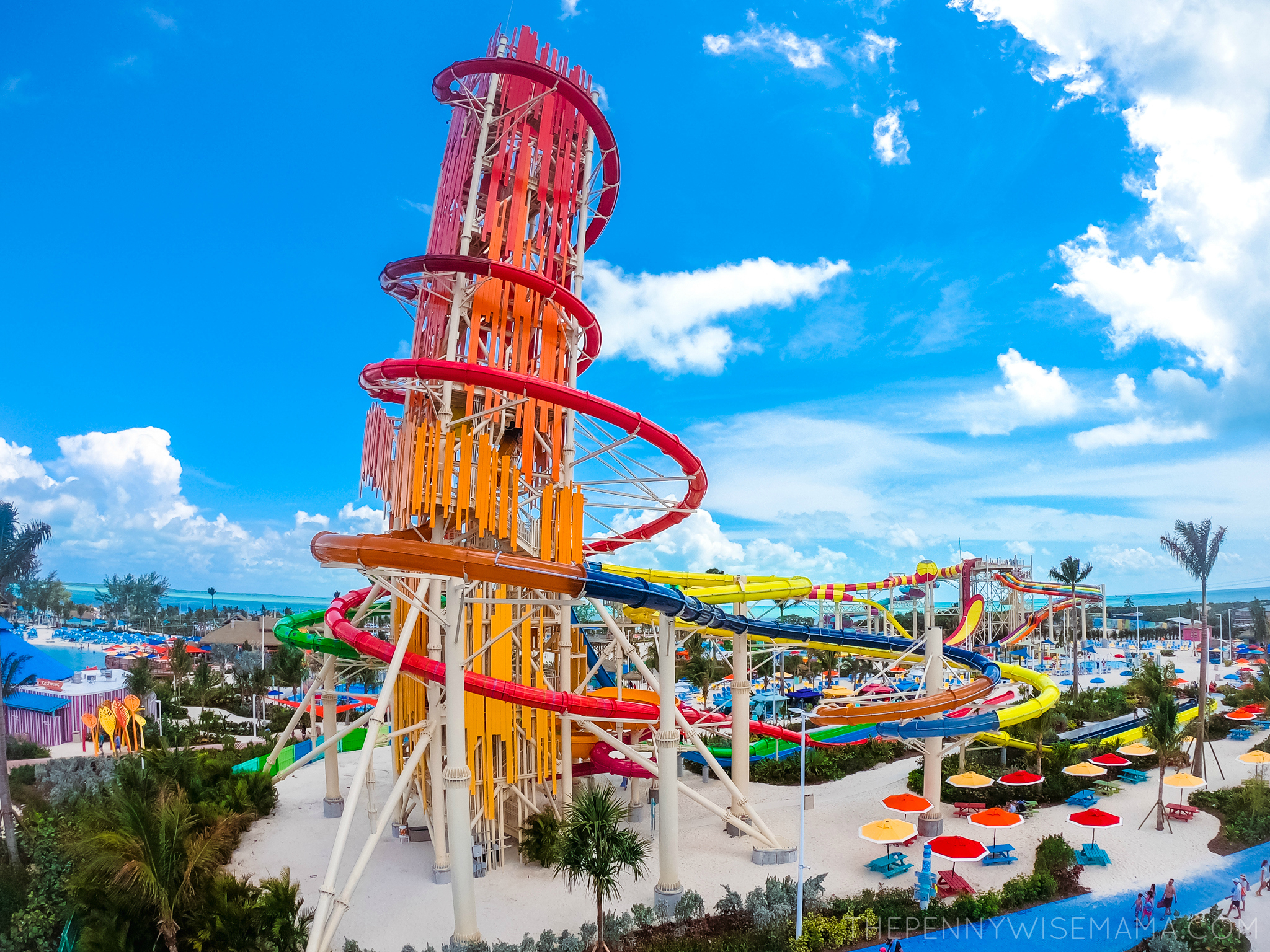 Royal Caribbean's Navigator of the Seas
As you sail to Perfect Day at CocoCay, you'll get to experience all that Royal Caribbean has to offer on one of the cruise line's newly amplified ships.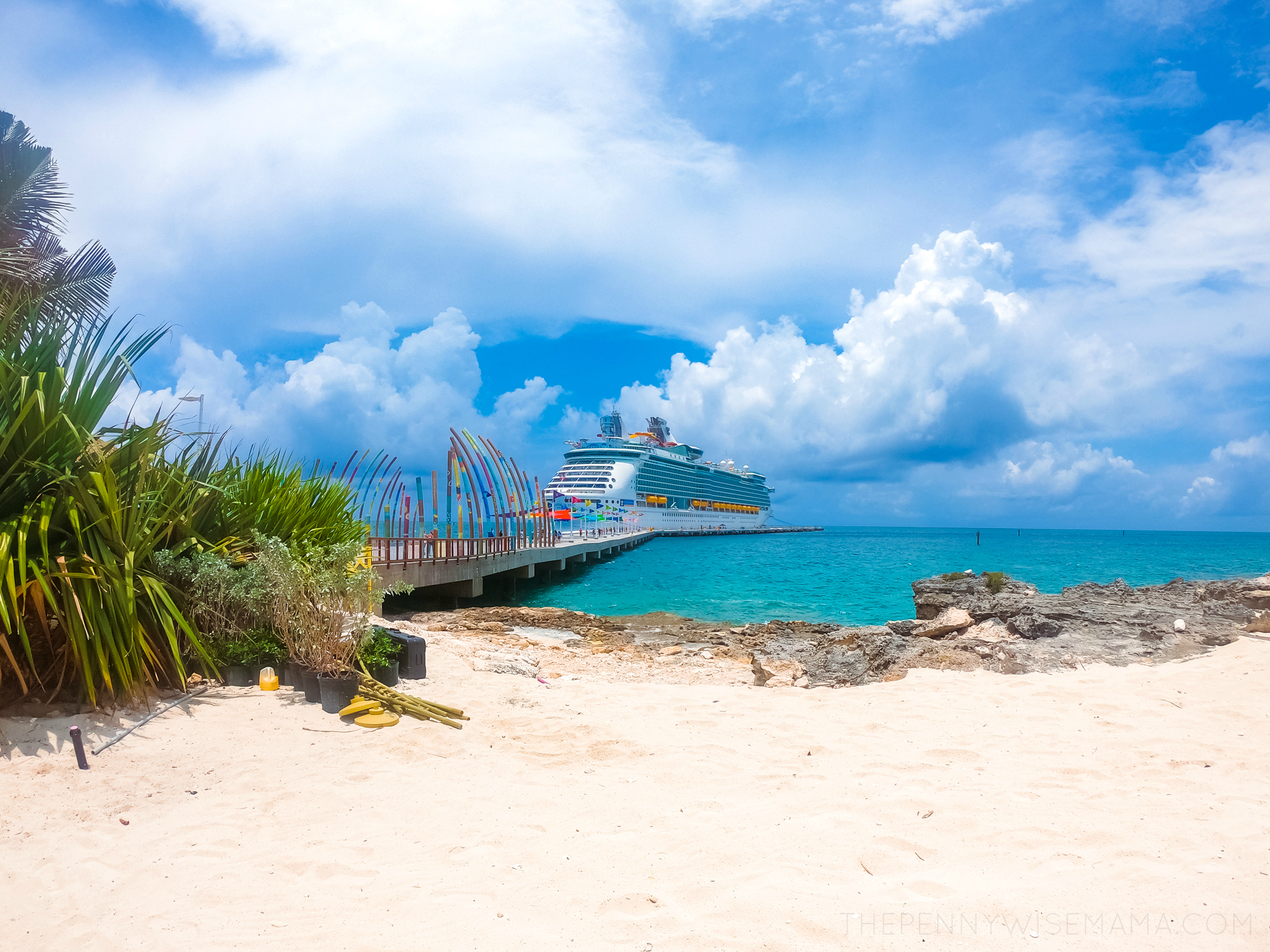 We sailed on the Navigator of the Seas, which recently underwent a $115 million transformation. From a new Caribbean poolscape and two daring waterslides, including a heart-pumping aqua coaster, to the first blow dry bar at sea and more, it is truly spectacular!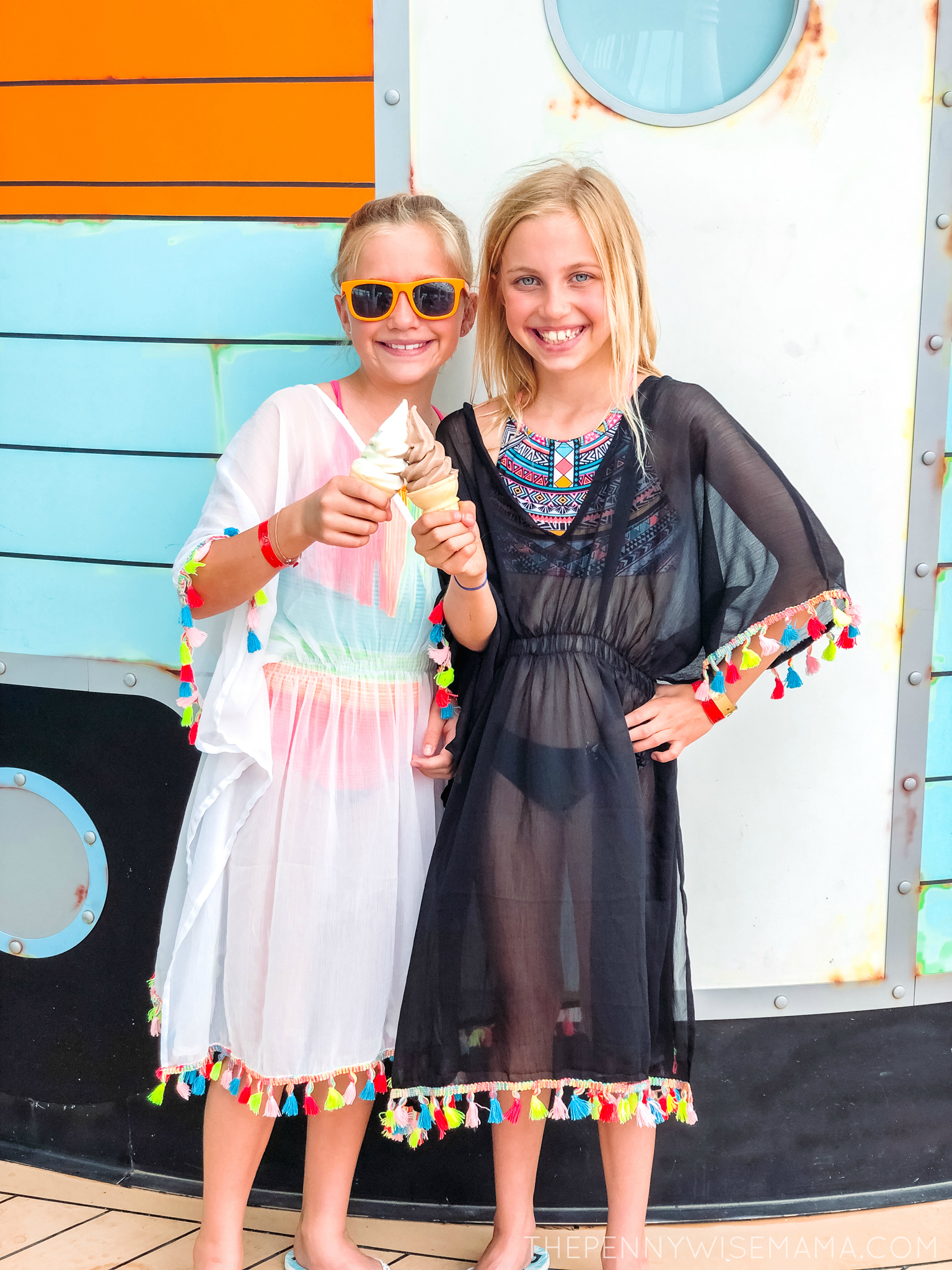 My twin girls and I never ran out of fun things to do on the Navigator of the Seas. We had a blast going to exciting shows, eating delicious food (cheers to endless soft serve!), drinking yummy drinks, relaxing and swimming in the pools, and going down the waterslides. We also had fun watching people climb the rock climbing wall and test their surfing skills on the FlowRider.
Once again Royal Caribbean has wowed us with their amazing customer service, attention to detail, and unexpected experiences. We can't wait until the next time!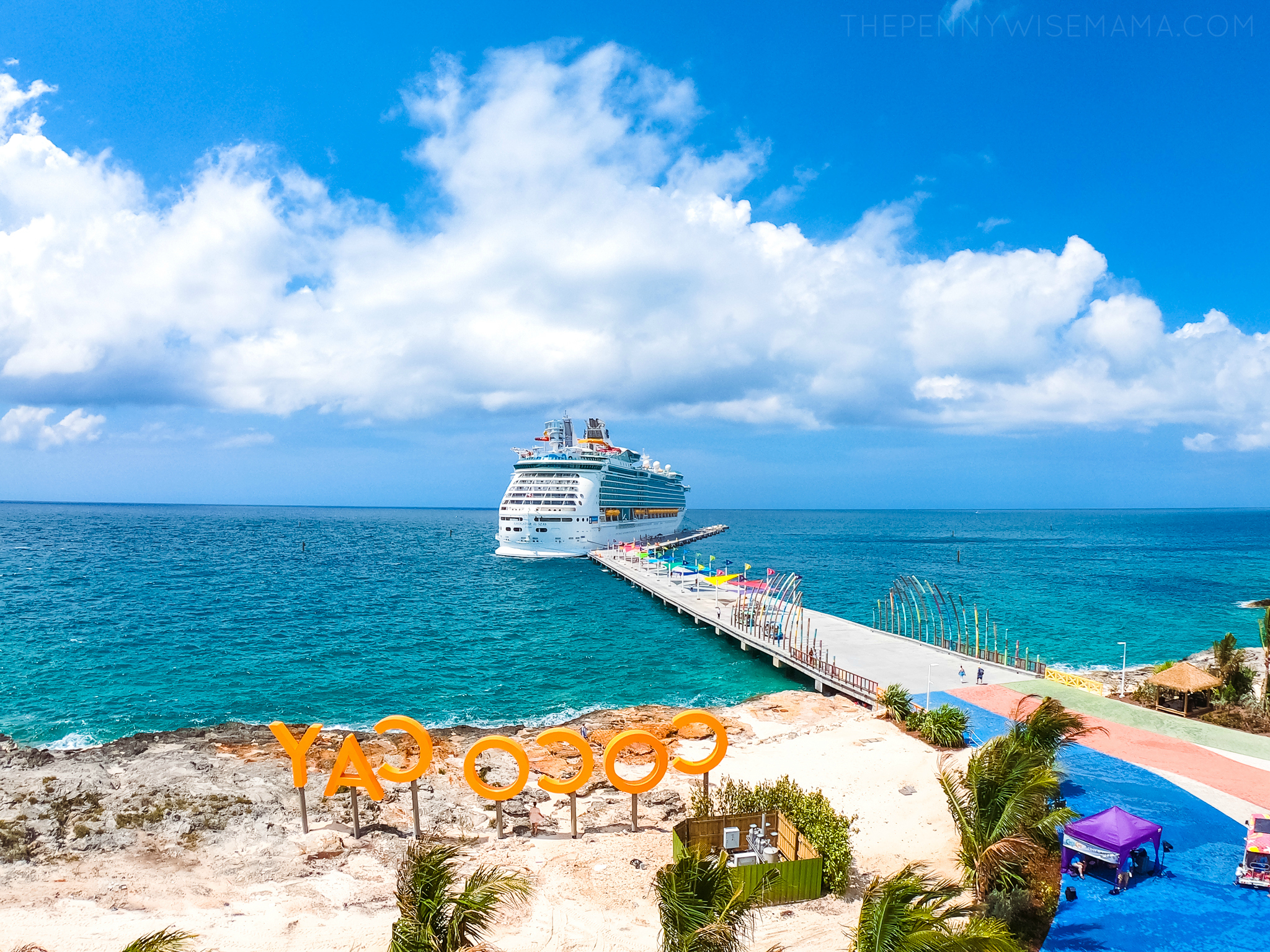 To learn more about Perfect Day at CocoCay and to book your next adventure, visit the Royal Caribbean website.
Thank you Royal Caribbean for hosting us and treating us to a family getaway!