Looking to add some fun things to do in Colorado to your bucket list? That's easy. Colorado has many fun things to do for the whole family!
Colorado is called the Centennial State because it became a state 100 years after the Declaration of the Independence was signed.
It is a popular vacation area with everything from outdoor sports and adventures, to beautiful mountains to large national parks to unique festivals and even old west towns.
With so many things to do in Colorado, there is something for everyone.
Add These Attractions to Your Colorado Bucket List
There are so many must things to do in Colorado that it can be hard to narrow it down. I've lived here my whole life and still haven't seen it all!
If you're planning a visit to Colorado in the near future, here are some top attractions to add to your bucket list while you're here.
"Hold Up" the Balancing Rock
If you are looking for a great Instagram picture, gather around the Balancing Rock, in Garden of the Gods Park, a National Natural Landmark in Colorado Springs.
The park is famous for its red rocks that are red, pink, and white limestone that formed thousands of years ago. Just a visit to this gorgeous state park is like traveling back in time.
Make sure you stop by the Garden of the Gods Visitor Center to watch a 15-minute film. The park and nature center is free to enter.
Take a Hike Above 14000 Feet
Colorado has some very impressive mountains. There are 58 mountains that have peeks above 14,000 feet. That is the most in any state.
Check out a complete list of 14,000 feet peeks.
Take a Dip in the Conundrum Hot Springs
Colorado has its share of hot springs. These thermal bodies of water are a state treasure.
A great one to visit is the Conundrum Hot Springs near Aspen. While it is an 8.5-mile hike one way, it is well worth the effort!
There are amazing views of the Maroon Bells-Snowmass Wilderness and there are no entrance fees.
While there are 18 nearby camping sites, this is not a family-friendly spring (bathing suits are optional).
Explore Great Sand Dunes National Park
The Great Sand Dunes National Park is outside of Alamosa and about 4 hours from Denver. It has the tallest dunes in North America.
The park has a 13,000 peak to climb, Medano Creek to wade in, or you can even go bird watching or sandboarding down the sand piles. Photographers will love the wetlands and grasslands.
Spend a Day at Cave of the Winds
The Cave of the Winds has a full day of activities for everyone, both inside and outside. It is the perfect combination of natural beauty, history, relaxation, and recreation.
There are 3 tours of the cave available:
Discovery Tour – learn the history of Cave of Winds
Lantern Tour – travel to the far back and darkest part of the cave with a candlelit lantern to hear ghost tales, scary folklore and background history
Caving 101 – explore undeveloped sections of the Manitou Grand Caverns by climbing and crawling through passageways with only a flashlight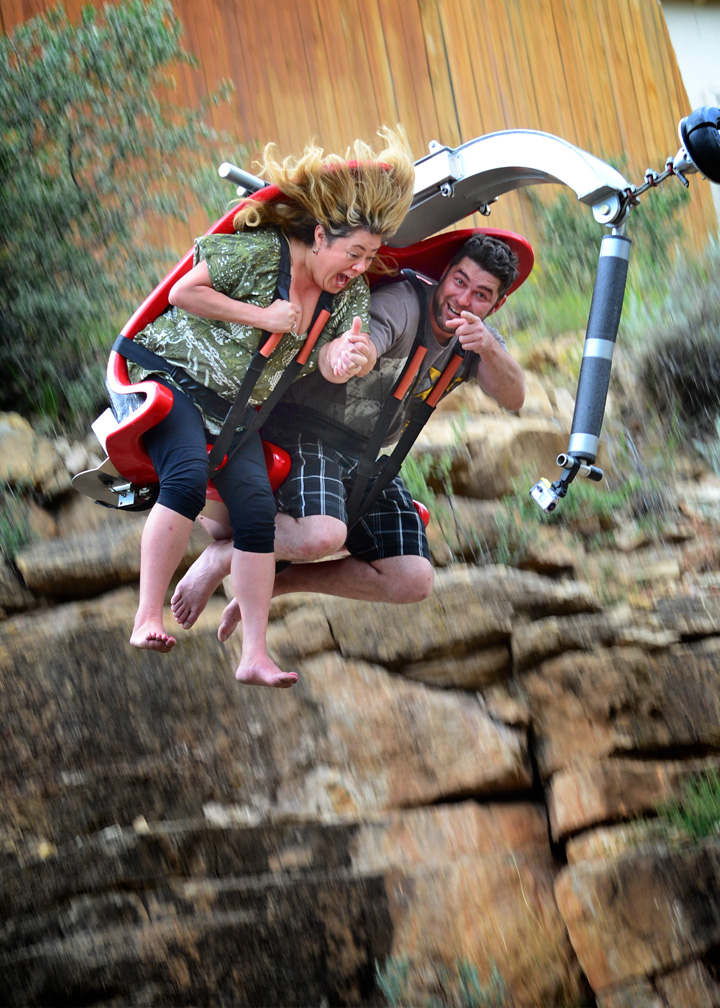 In addition to the caves, there is plenty to do outside as well from the Wind Walker Challenge course to riding the TERROR-dactyl. Little ones can pan for gold or play games in the Time Freak.
Visit Rocky Mountain National Park
Rocky Mountain National Park (RMNP) is 412 square miles of amazing views. Take a drive up Trail Ridge Road (12,000 feet) and enjoy the many overlooks.
There are over 300 miles of trails to hike and plenty of wildflowers and wildlife to see.
During the warmer months, camping, fishing, and hiking are great activities to enjoy in RMNP as well.
The list could go on but one thing is for sure — there is no shortage of fun things to do and see in Colorado!
What's on your Colorado bucket list?
Looking for summer road trip ideas? See Why You Need to Visit the Black Hills & Badlands this Summer.