Every morning I have a smoothie for breakfast. It's quick and easy and gives me the energy I need to start my day.
I've tried many different recipes and have found that I feel the best and have the least stomach discomfort when I make one without any dairy products (milk, yogurt, etc.).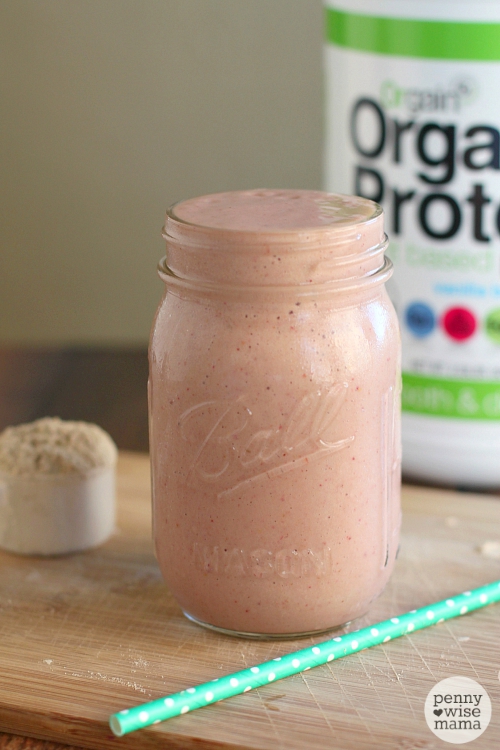 I almost always use almond milk for the base and then I will add two to three different types of fruit. I also make sure to add some type of vegan, plant-based protein powder to make it a balanced meal.
I used to always use a whey-based protein powder either pre- or post-workout, but over time my stomach became extremely sensitive to it. Every time I would drink it, my stomach would be in knots afterward.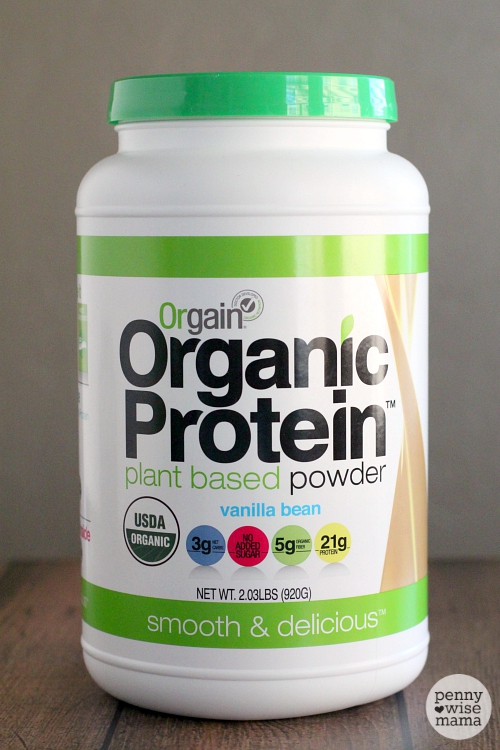 Once I switched to a plant-based protein, all of my issues went away. The only thing I have noticed with plant-based proteins is they generally have a chalky taste and gritty texture. It's something I can live with, but it's not the most enjoyable, especially for my kids.
Thankfully, I discovered Orgain Organic Protein Powder! It is unlike any other plant-based protein I've tried. It's creamy, non-gritty and tastes great.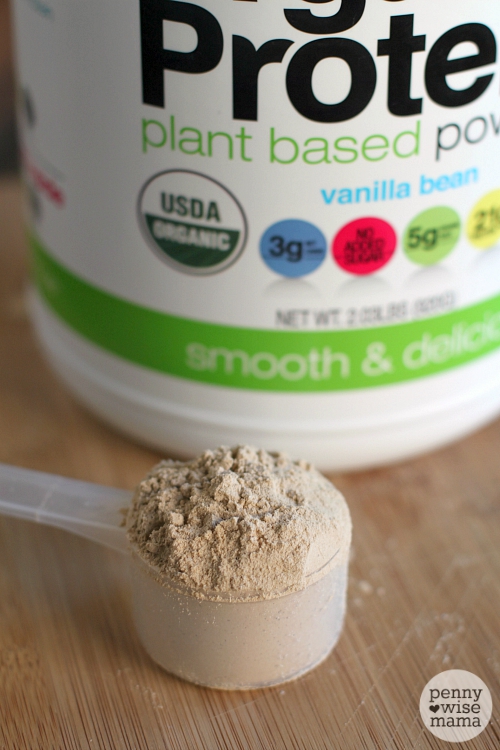 Orgain was created by Dr. Andrew Abraham, whose own experience seeking high-quality nutrition during his cancer treatment years ago inspired him to develop delicious nutrition products with the highest quality organic ingredients.
Orgain Protein Powder is made from organic plant-based protein including brown rice, hemp, chia, and pea proteins. It's gluten-free, soy-free and nutritious with 21g of protein, 5g of organic fiber, 3g net carbs and no added sugar.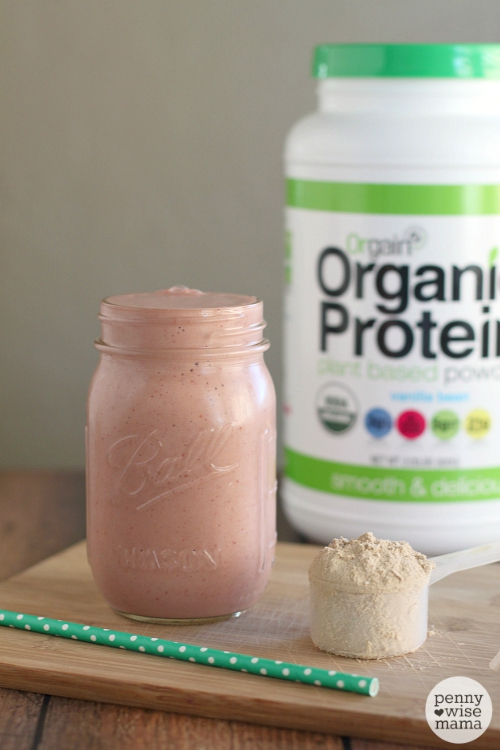 Unlike many of its competitors, Orgain Protein Powder has a smooth, creamy texture. My kids and I absolutely love it!
I had initially intended on using it solely for my breakfast smoothies and post-workout protein shakes, but once my kids tried it, they have been begging for it too!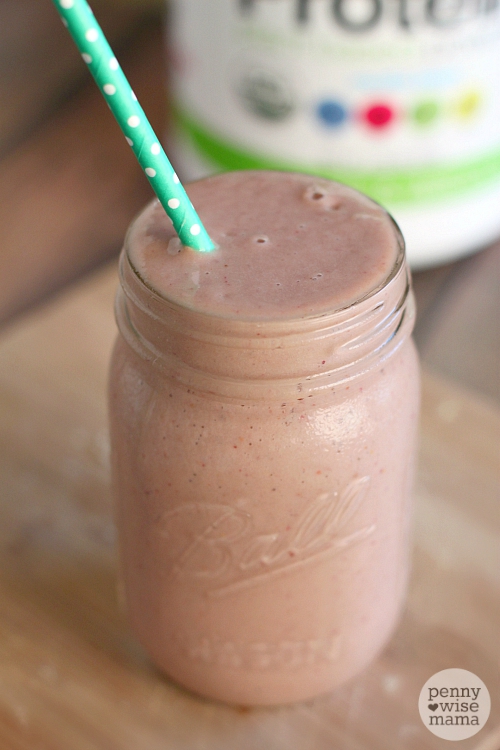 I have been using Orgain to make my kids smoothies either for breakfast or lunch and they think it is such a treat.
One of our favorites so far is a combination of Orgain Sweet Vanilla Bean Protein Powder, almond milk, banana, strawberries, and mango.
We call it a Tropical Breakfast Smoothie. I've shared the recipe below so that you can try it too!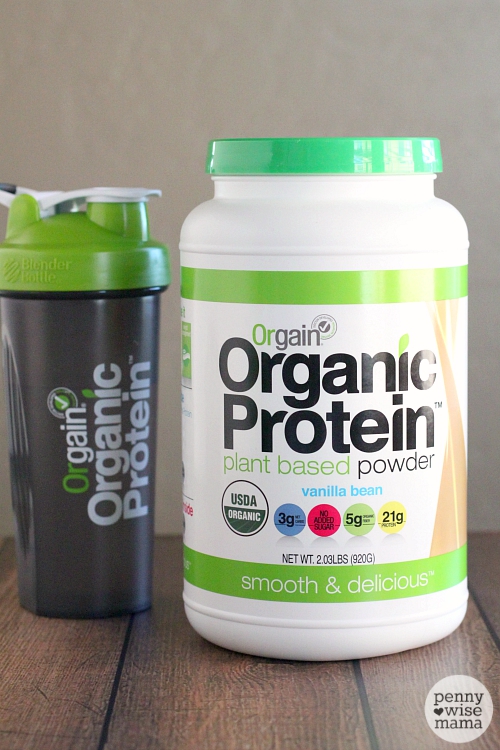 I participated in an Influencer Activation on behalf of Influence Central for Orgain. I received product samples as well as a promotional item to thank me for my participation.