Winter is here and that means it's time for a beauty refresh! If your skin is feeling dry and less-than-beautiful right now, I can totally relate. Even though we usually have plenty of moisture here in Colorado during the winter, the air is dry, and that results in dry, flaky skin. I've been on the search for face products that actually help with this problem, rather than make it look worse, so I was happy to discover a collection of makeup essentials from Neutrogena that actually work!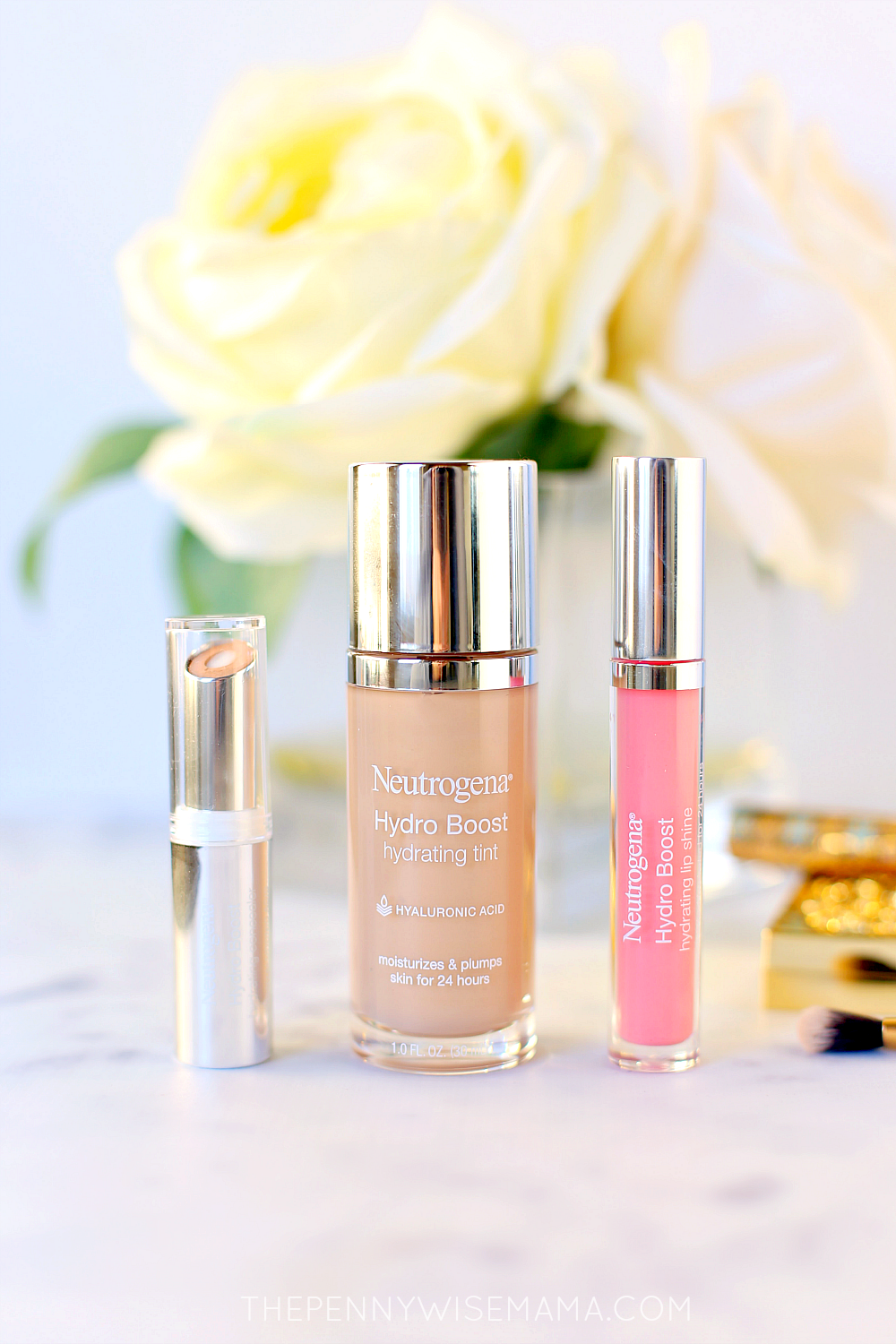 Introducing Neutrogena® Hydro Boost Cosmetics, a line of makeup with hydrating hyaluronic acid that boasts lip-quenching conditioning and a hydrating foundation that's better for your skin than wearing no makeup at all. Seems too good to be true, right? Not at all! I've tried the products out for myself, and can honestly say that they are amazing!
I was most excited to try the Neutrogena® Hydro Boost Hydrating Tint. Made with hyaluronic acid, it hydrates and plumps skin for 24 hours and improves suppleness of skin over time. It applies easily, and best of all, doesn't settle into fine lines. The texture is similar to a moisturizing cream, which makes your face feel soft and smooth. The coverage is light to medium, providing a natural, fresh look. It's perfect for busy moms who want to look put together, but don't have time or the desire to wear full coverage makeup!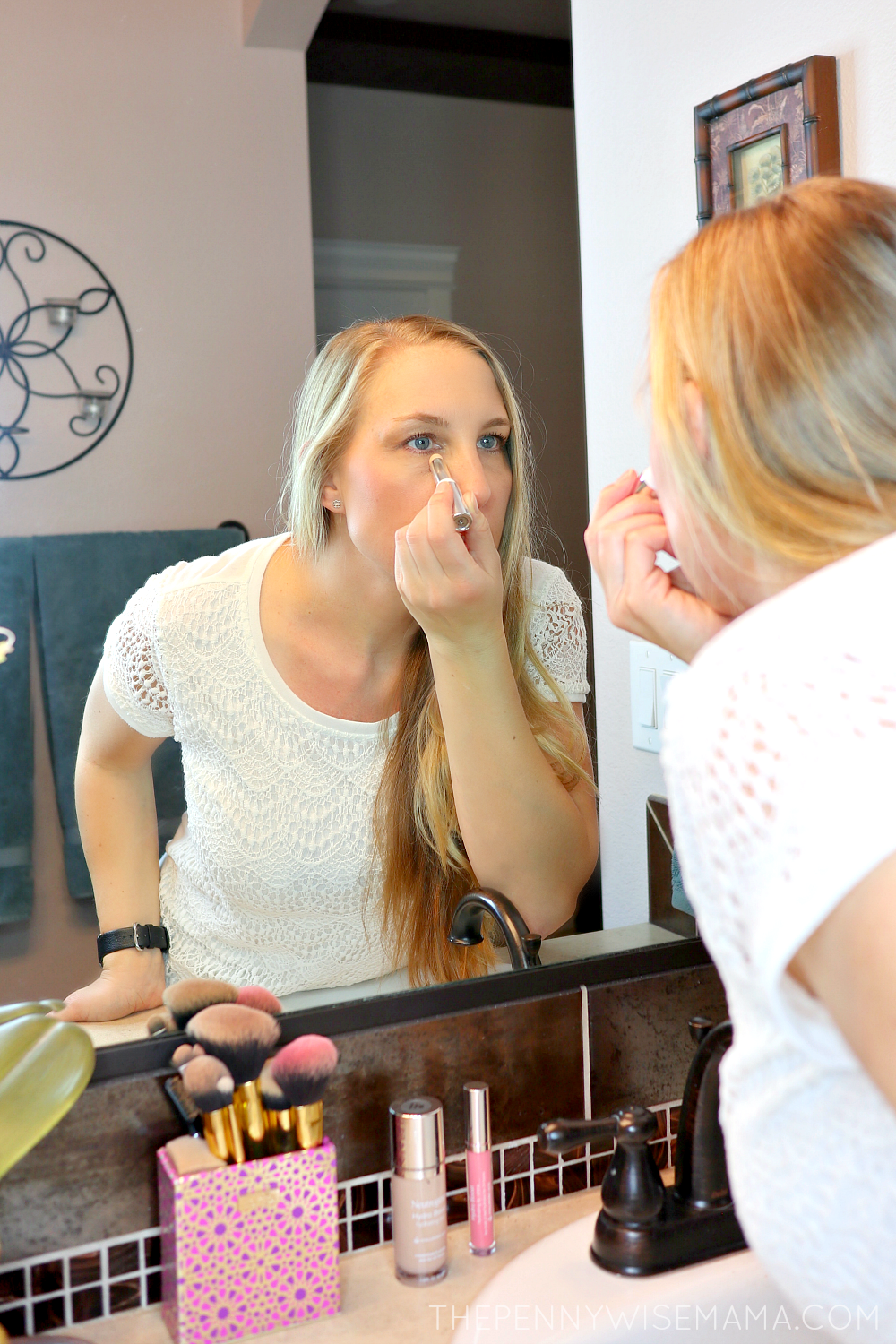 Now that my skin is starting to age, I struggle with finding a concealer that doesn't settle into the lines around my eyes. I was anxious to see how the Neutrogena® Hydro Boost Hydrating Concealer would perform.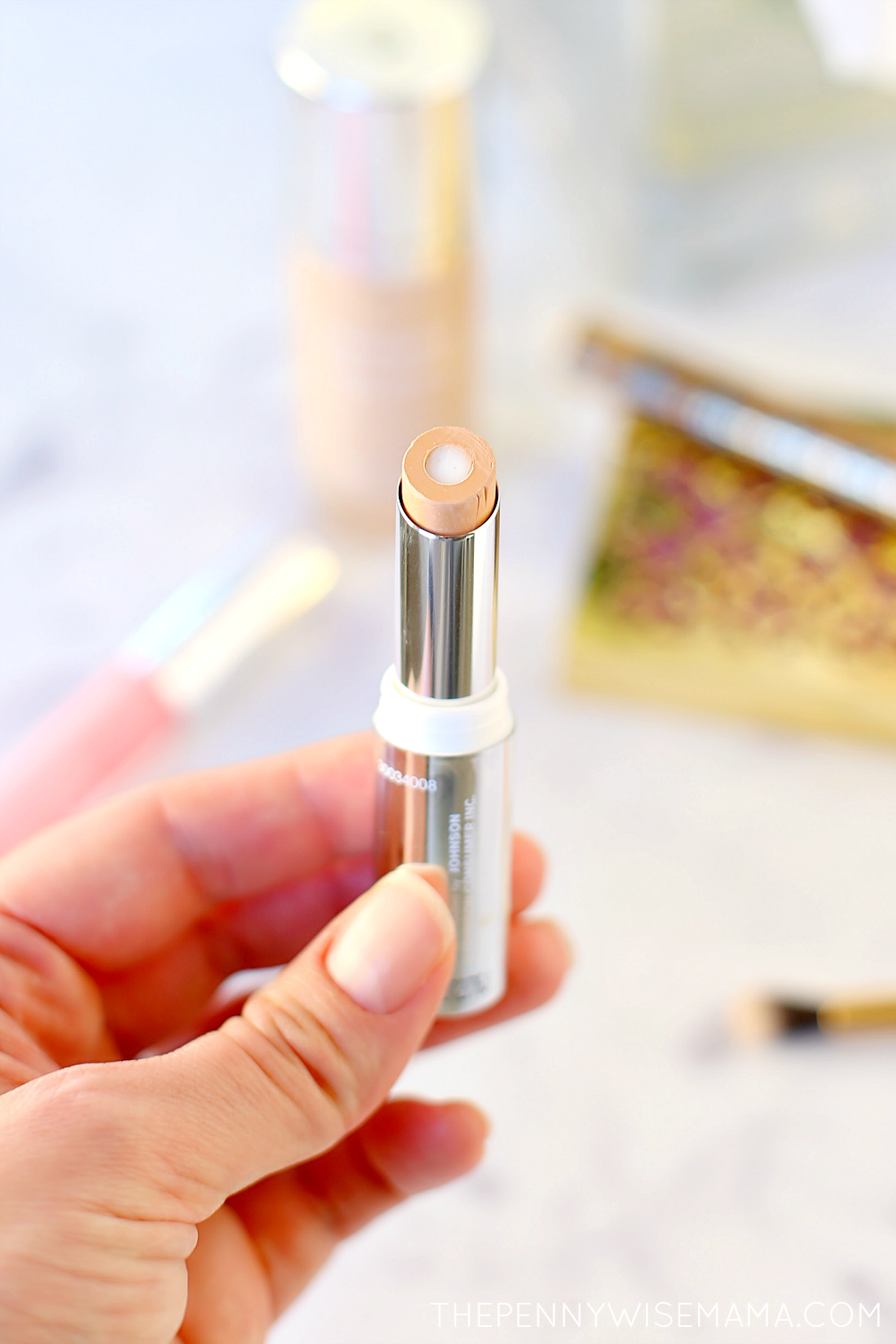 Like the foundation, the Hydrating Concealer also contains hyaluronic acid. The unique hydrating core is designed to instantly quench skin. The non-greasy, lightweight formula glides onto skin providing silky-smooth, natural-looking coverage. I love how easy it is to apply and the coverage is just right!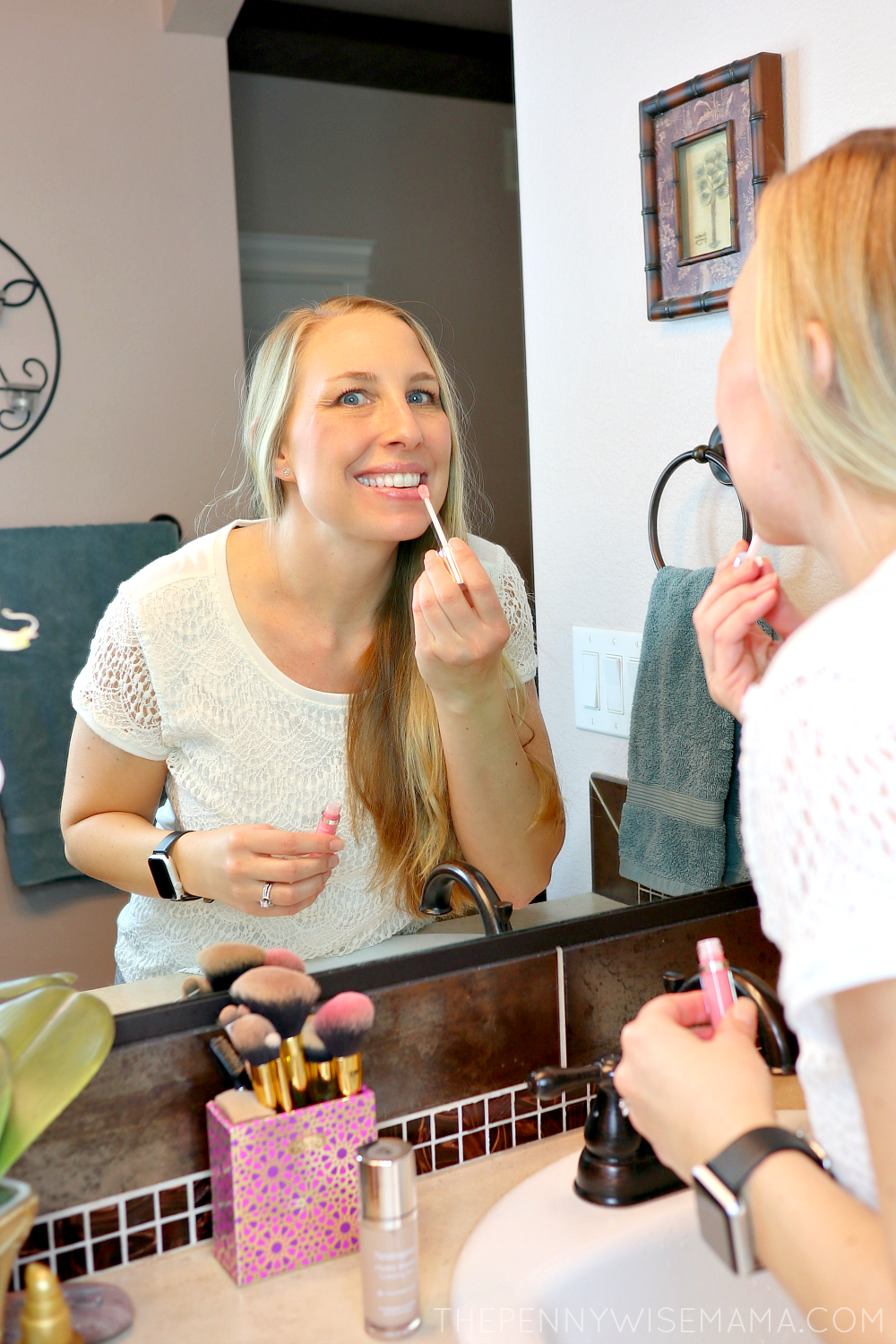 My favorite product is the Neutrogena® Hydro Boost Hydrating Lip Shine. It has the vibrant color of a lipstick, shine of a gloss, and conditioning of a balm — a triple threat! It actually improves the healthy look, softness, smoothness and condition of your lips over time. I love that it plumps my lips, while instantly hydrating them. The color I picked is called Soft Blush, a pale pink that is so pretty and natural looking. I have a pretty big collection of lip products and this is definitely going in my purse for daily use!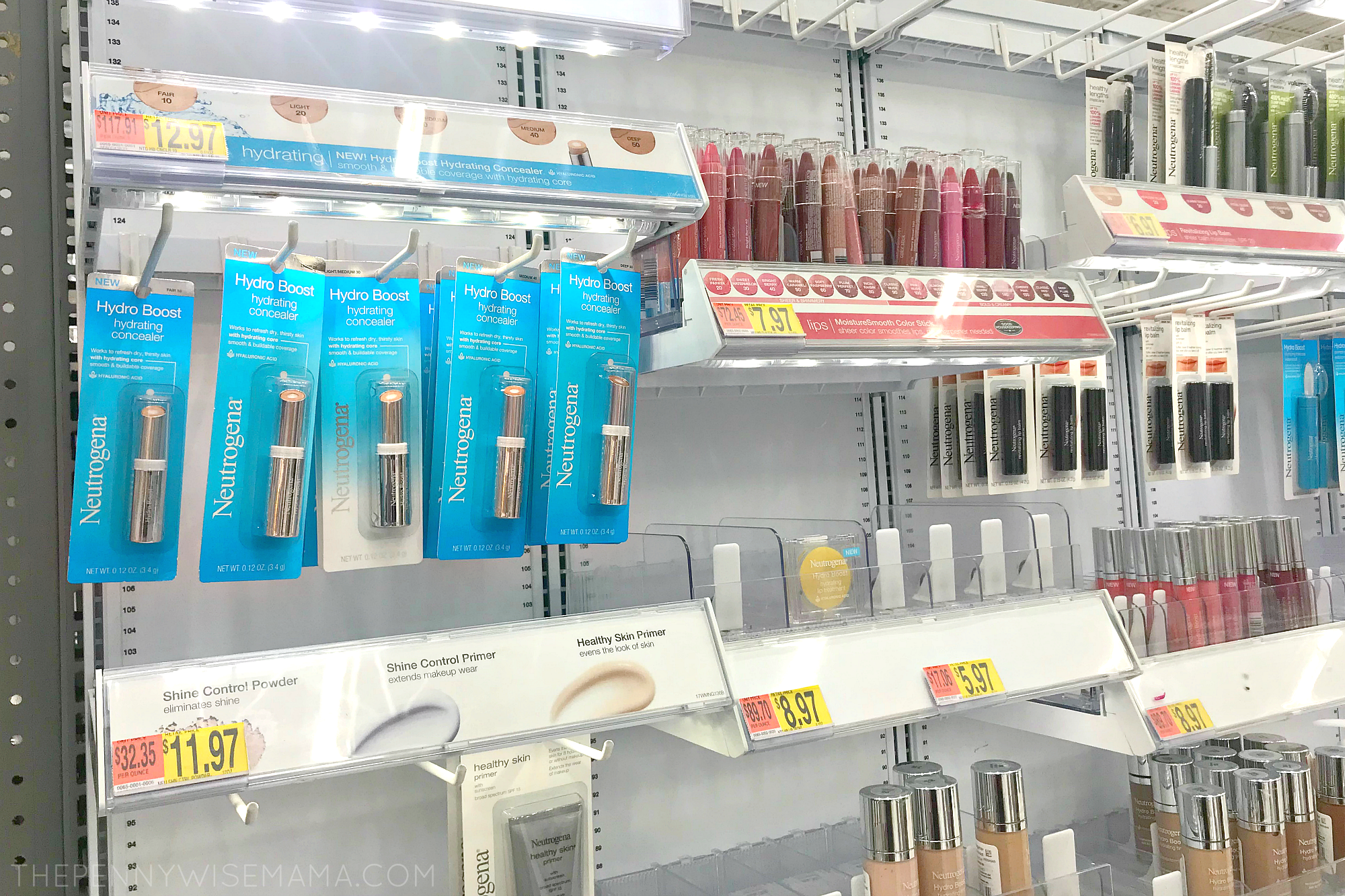 I can't say enough great things about the Hydro Boost collection from Neutrogena. I've only been using the products for a short time, but I can already tell that they are just what my skin needs for winter. I highly recommend trying them out if your skin is dry and in need of superior hydration!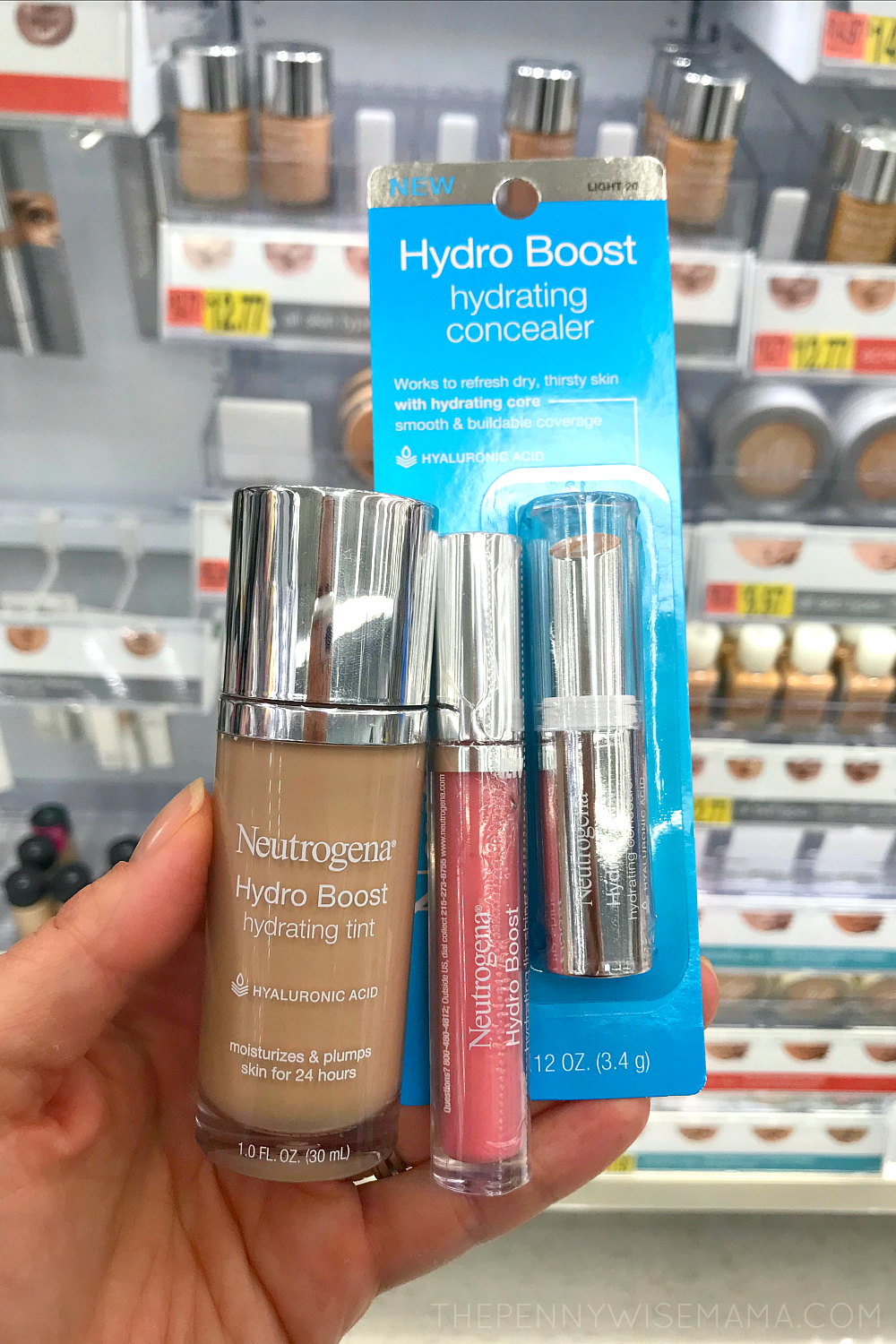 You can find Neutrogena Hydro Boost products at Walmart in the cosmetics section. Click here to learn more and to purchase the products online.
What are your makeup essentials for winter?