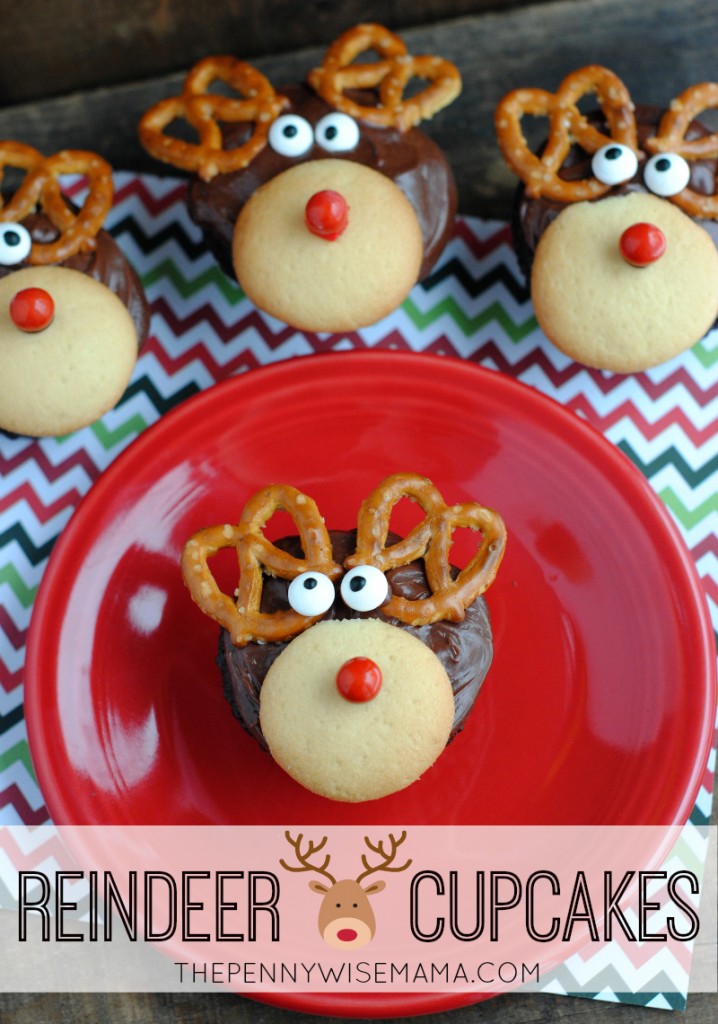 When the kids are home from school over the holidays, we like to watch Christmas movies and whip up some fun treats, like these adorable Reindeer Cupcakes! They are simple to make and super fun for the kids.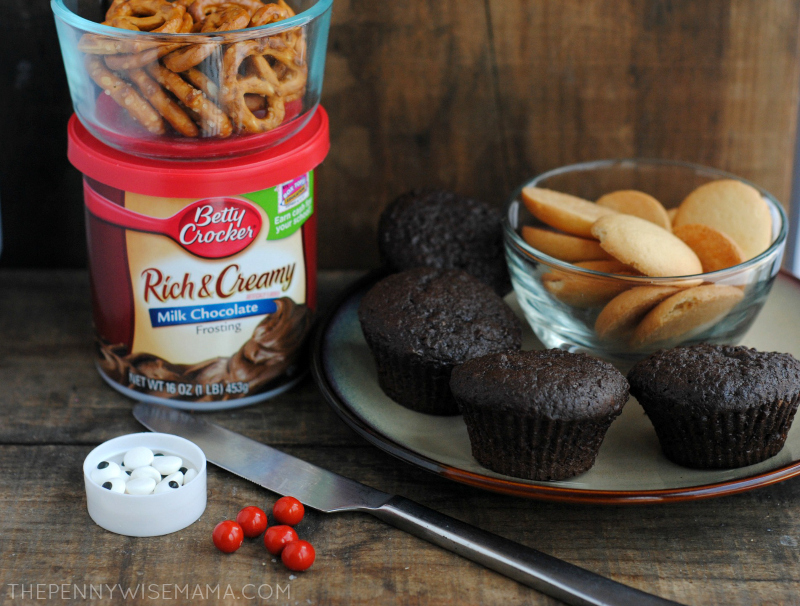 These chocolate cupcakes are made from scratch, except for the chocolate frosting. After making them as directed (see recipe below) and letting them cool completely, you get to do the fun part — decorate!
Turn ordinary cupcakes into cute reindeer by following these simple steps: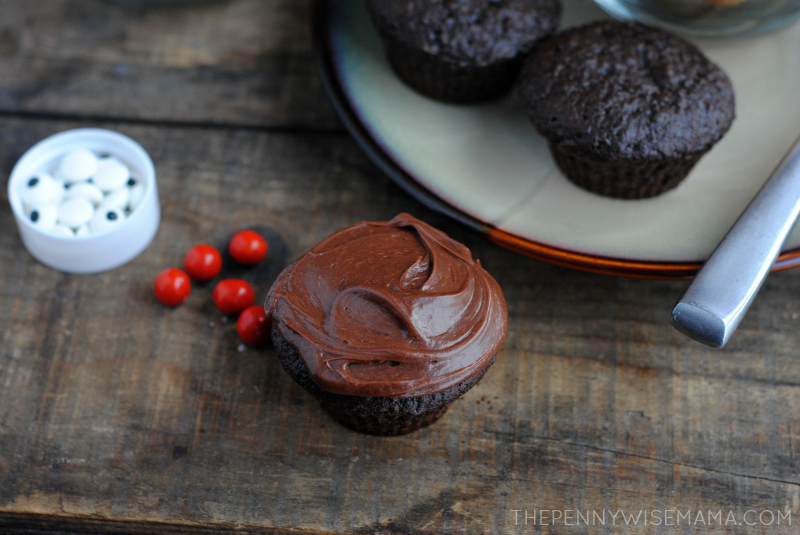 Generously frost each cupcake with chocolate frosting.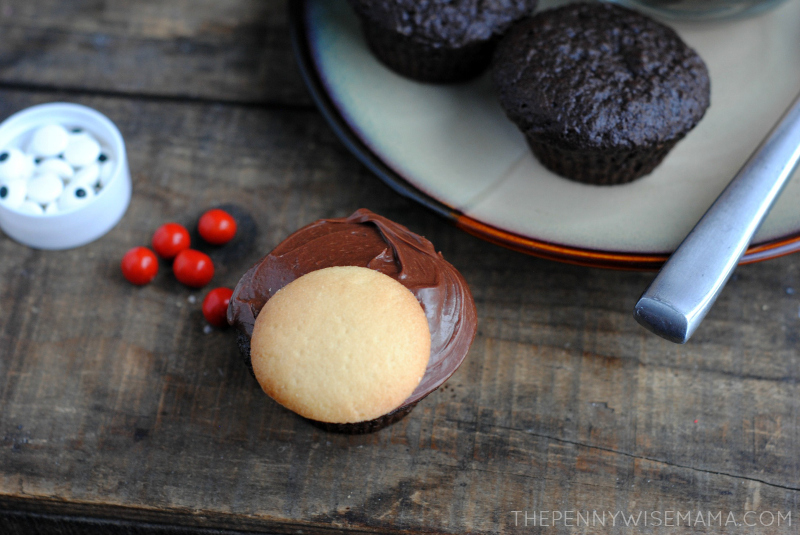 Place 1 Nilla wafer at the base of each cupcake.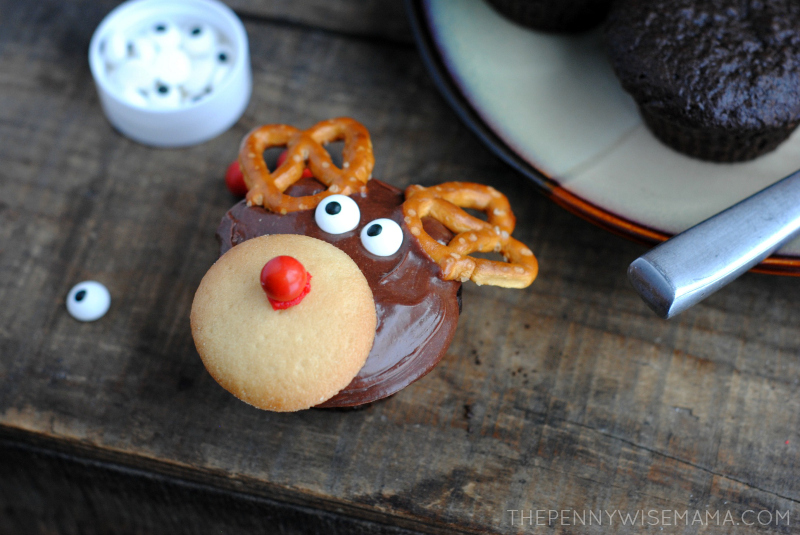 Place 2 mini pretzel twists above the Nilla Wafers for the reindeer's antlers. Use the toothpick to smear a little dab of chocolate frosting on the back of the candy eyes and place them onto the antlers. Finally, dab a little chocolate frosting on the back of the red Sixlet or M&M and add it to the Nilla Wafer as his nose.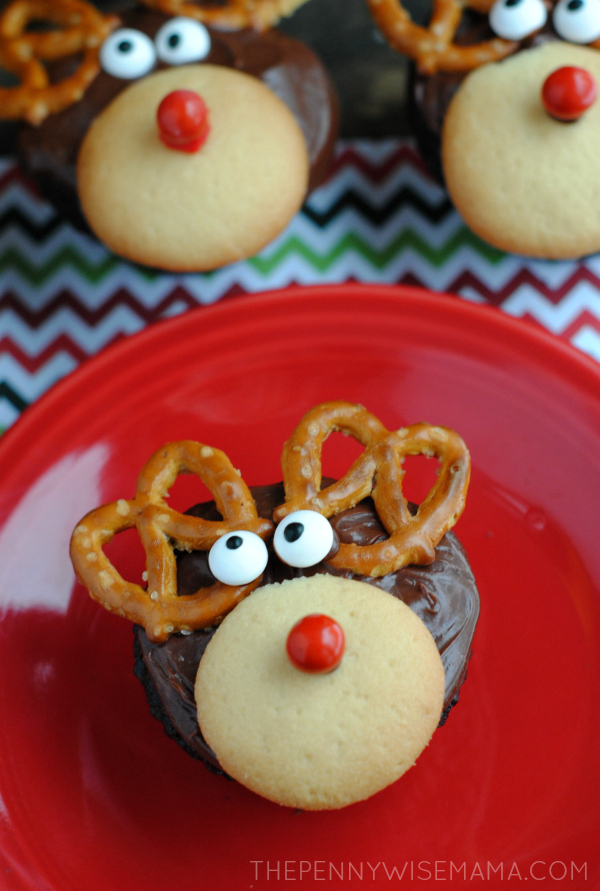 These Reindeer Cupcakes are super cute and perfect for holiday parties!

Want to save this recipe to Pinterest? It's easy! Simply hover over the photo you want to pin and then click the "Pin it" button in the top left corner to save it to one of your boards.