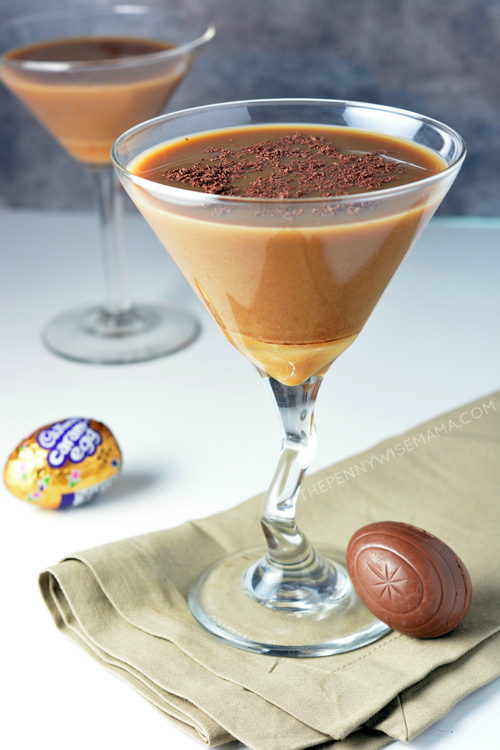 It's not even Easter yet and my kids have more candy than they could ever need. Between all the Easter egg hunts and school parties, they have collected dozens of chocolates, jelly beans and candy eggs. They don't need to eat all of it, so naturally my husband and I will have to take some of it off their hands. I've already used some of their Whoppers Mini Robin Eggs to make the most delicious Whoppers Milkshake and the other day I used a Cadbury Caramel Egg to make this decadent caramel martini.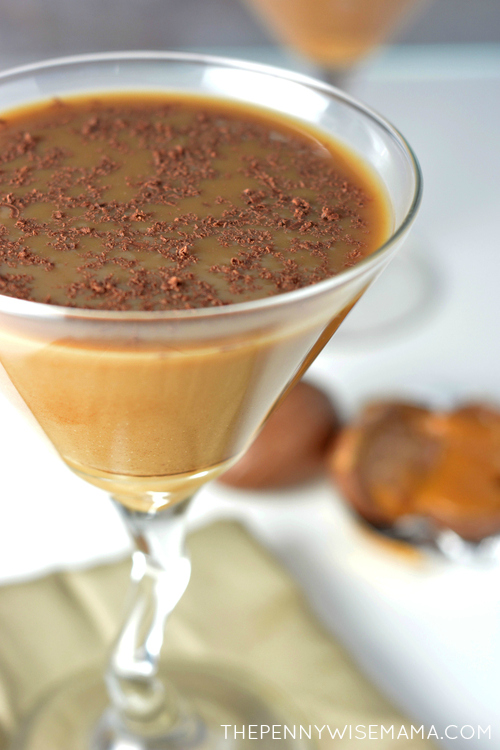 This Caramel Martini is easy to make and definitely hits the spot if you are craving an alcoholic drink that is creamy and sweet. I'm definitely more of a wine girl, but sometimes it's fun to enjoy an after-dinner drink that also doubles as dessert. The combination of chocolate liqueur, creme de cacao, vanilla vodka, Bailey's Irish Cream with Caramel and heavy cream is truly amazing. It's too good not to try!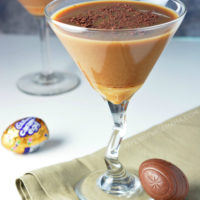 Caramel Martini Recipe
Ingredients
2 oz. Chocolate Liqueur
1 oz. Creme de Cacao
1 oz. Vanilla Vodka
1 oz. Bailey's Irish Cream with Caramel
2 oz. Heavy Cream
1 Cadbury Caramel Egg
Instructions
Shave a little chocolate off the outside of the Cadbury Caramel Egg and set aside.
Split the Cadbury Egg in half. Scoop the caramel out of the egg and add it to a cocktail shaker filled with ice.
Add the chocolate liqueur, creme de cacao, vanilla vodka, Bailey's and heavy cream to the cocktail shaker. Shake vigorously for 10 seconds.
Pour evenly into 2 chilled martini glasses. The caramel center will settle nicely into the bottom of the glass giving it a "yolk" look.
Top with the shaved chocolate.
Enjoy right away. Best served cold.
Notes
Variation: Heat the cream on the stove to just below boiling (you don't want it to boil). Add the Cadbury Caramel Egg and whisk together until the egg is completely melted and combined with the milk. Place the mixture into the refrigerator and chill for 45-60 minutes. Proceed to step #3.
What are some fun ways you use leftover Easter candy?
This post may contain affiliate links. Read my full disclosure here.