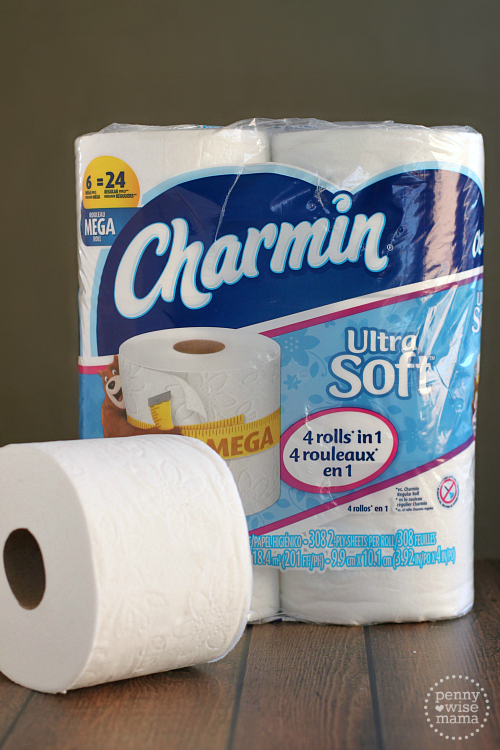 You know the saying, "you don't realize how much you love something until it's gone"? That's how I felt after I gave up Charmin toilet paper for a week to try the leading 1000 sheet brand. I really thought it would be no big deal. I mean toilet paper is just toilet paper, right? No, no it is not. I couldn't wait to be done with it. It was rough — literally!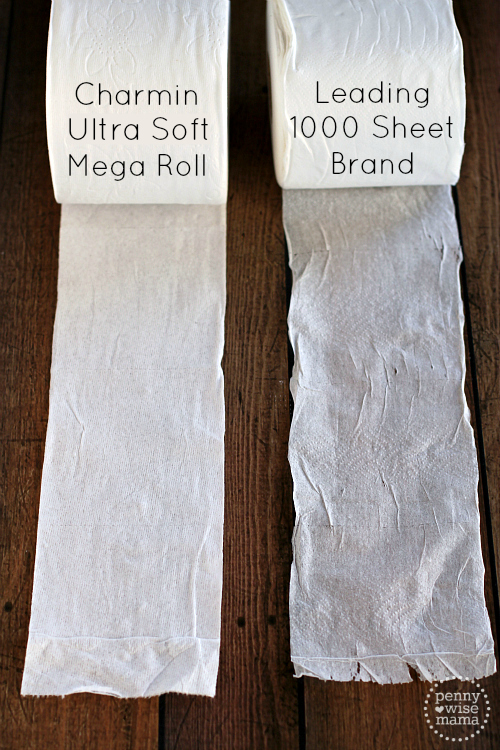 Not all toilet paper is created equal.
The leading 1000 sheet brand felt cheap from the moment I unwrapped it. It's so thin you can see right through it! How is that supposed to get you clean? You're right, it doesn't. Unless you use ridiculous amounts of it. Try explaining that to five-year-old twin girls who use too much toilet paper to begin with. They have a hard enough time following the "three square rule," so it's even worse when the toilet paper is paper-thin. You have to use more, which means the roll doesn't last as long. In our case, a roll lasted a total of three whole days — a total letdown!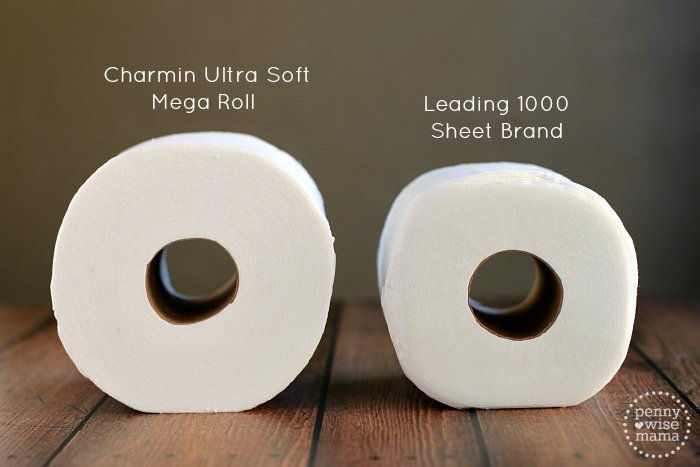 I was so happy to the replace the leading 1000 sheet brand for Charmin Ultra Soft Mega Roll. Unlike its competitor, Charmin is incredibly soft and thick. It is amazing! I have never felt a toilet paper so soft and strong. You only need a handful of squares to effectively get the job done. That means you use less and your roll lasts longer. A roll around here lasts us a week, even with my excessive toilet paper users! That is a win in my book!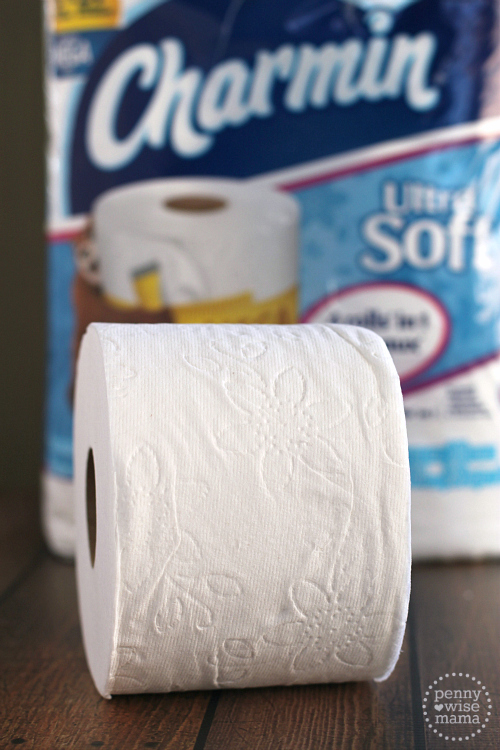 With the holidays right around the corner, the last thing I want to worry about is running out of toilet paper. Between holiday parties, family get-togethers and the kids being home from school, we are going to go through a lot. I want to treat my guests to the very best, while still getting the best value for my money, so all of my bathrooms will be stocked with Charmin. Charmin Ultra Mega Roll lasts longer, saving me time and money during the holiday season!
Expecting guests over the holidays? Don't run out of toilet paper! Charmin Ultra Mega Roll lasts longer, so you can use up to 4x less vs. the leading 1000 sheet brand, making it a staple during the holiday season. Stock up now and enjoy the holidays stress-free!
How do you prepare for guests over the holidays?
As a Charmin Ambassador, I received product and compensation in exchange for my post. All opinions are my own.