We've been spending a lot of time indoors lately, thanks to the cold weather. The great thing is the kids and I have been having a lot of fun getting our baking and crafting on!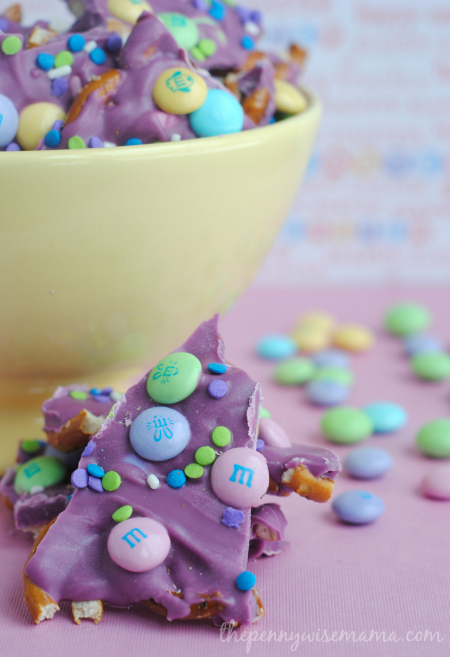 Today we made Chocolate Pretzel Bark with purple chocolate and Easter M&M's to give it a festive flair. They turned out great and the nice thing is it would be super easy to change up the colors and candy to fit any holiday or occasion.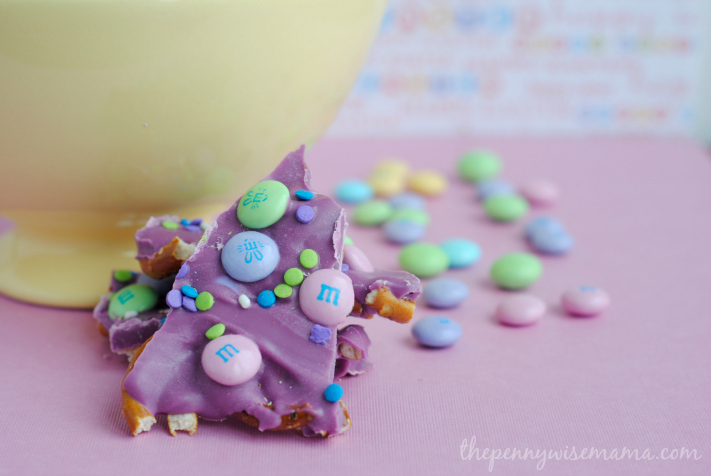 The other great thing is the process is easy enough that the kids can jump in and help. Mine especially enjoyed sprinkling the tops of the bark with the M&M's and colored sprinkles. The batch we made will definitely be gone by tomorrow (treats don't last long in this house!), but I plan on making more for our family celebration on Easter. They will also make yummy teachers' gifts!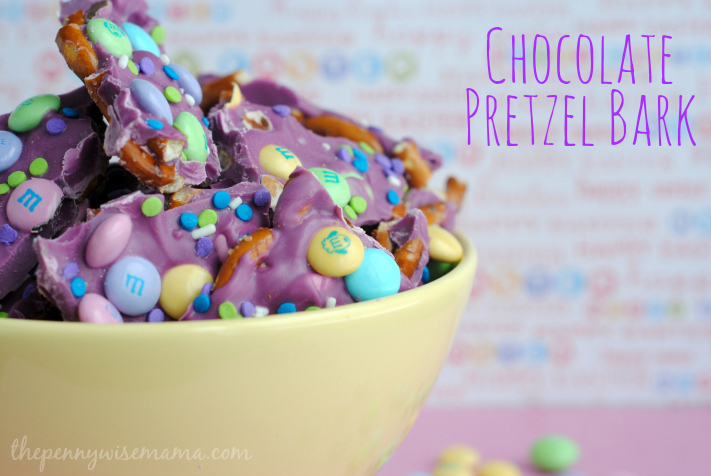 I encourage you to try out this recipe and get creative using different colored chocolate and candy to decorate the bark. Make sure you come back and share your ideas!