One of my favorite things about the holidays is all of the beautiful lights. I'm always sad when Christmas is over and it's time to take them down. This year I decided that it would be fun to keep them up by incorporating them into our home decor. This led me to Pinterest where I found tons of awesome ideas!
I noticed in most of the DIY tutorials I found that white lights are often used instead of multi-colored lights. We own tons of multi-colored lights, but not so many white lights. Of course most stores don't carry them now, but I found a variety of different colored lights on ChristmasLightsEtc.com that are available for purchase year-round. Considering all of the projects I want to do, this is a great option!
If you're looking for some DIY Inspiration using Christmas lights, here are some awesome ideas I found: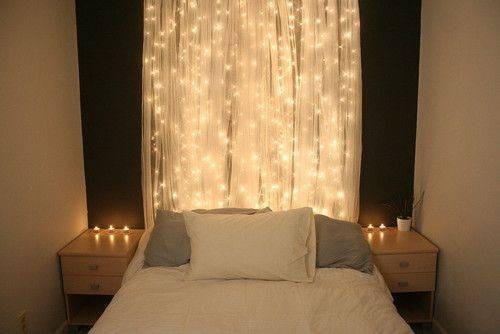 Headboard Made With Strings of Lights – Not only is this a cheap alternative to a headboard, it gives the bedroom a soft ambiance. Simply hang strings of lights from the ceiling and then add a curtain rod with a sheer curtain in front.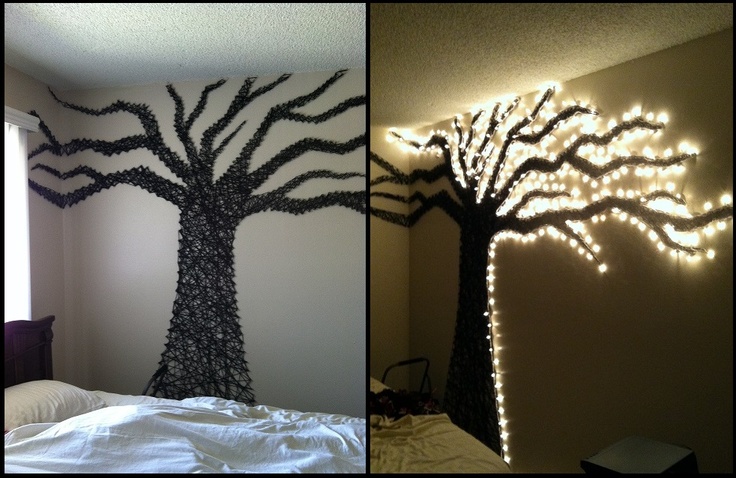 Tree Wall Art – This is a beautiful idea for a bedroom or even a living room. The tree is made out of string and then the lights are added around the border. I love how the lights make the tree stand out!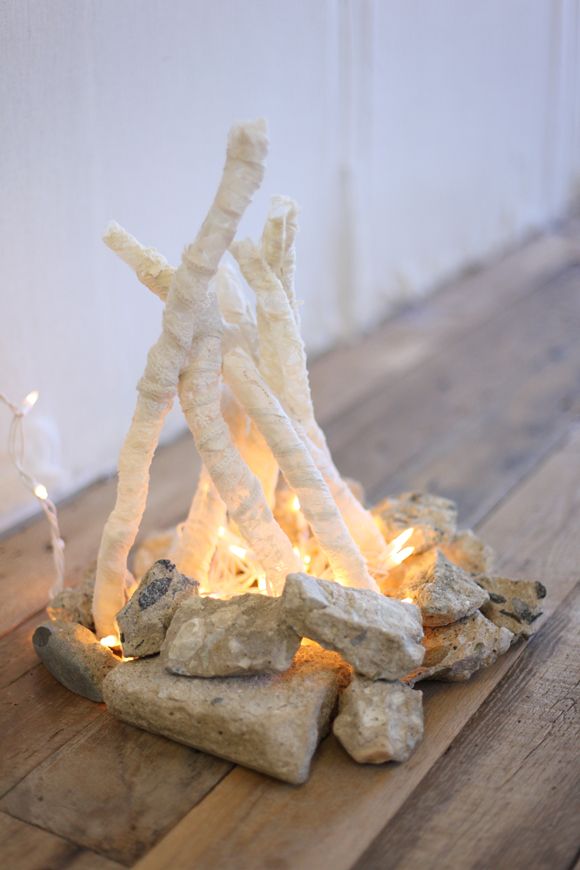 Flameless Fire Pit – This is a fun idea if you don't have a fireplace or choose not to burn wood in your fireplace. See how to make it via Free People.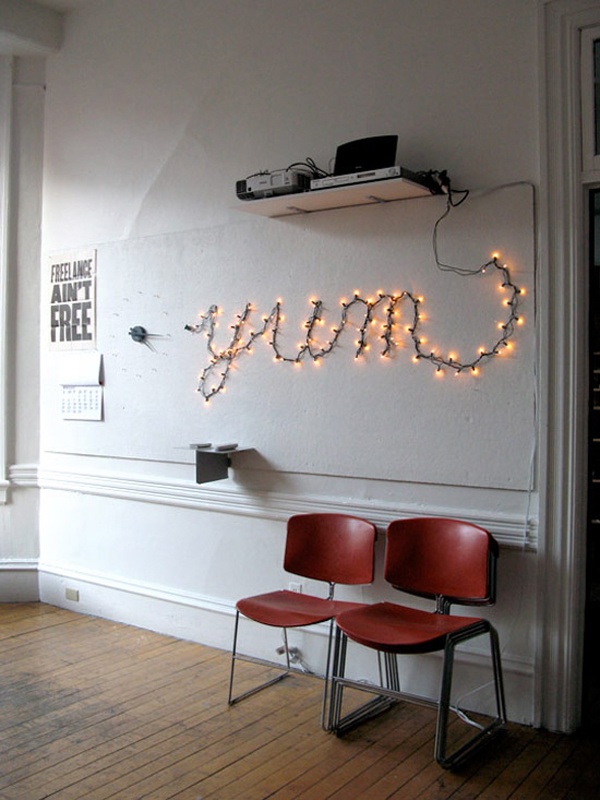 Word Art – This is a simple way to decorate any room. Simply string lights into words and pin them to the wall!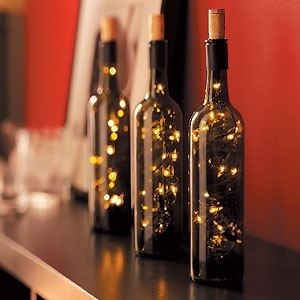 Glowing Wine Bottles – Instead of throwing away all those wine bottles, add lights to them to set them on a shelf or mantle for an instant living room makeover.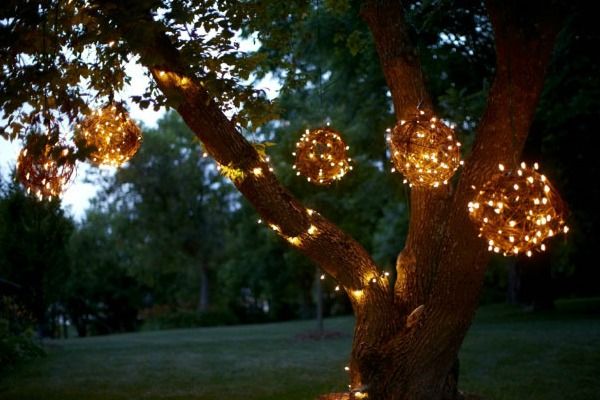 Tree Globes – I would love to make these and hang them on our trees this summer. I'm thinking they would be fun for parties! See how to make them via Lynne Knowlton.
There are so many great ways to incorporate Christmas lights into your home decor even after the holidays. Whether it's decorating a kid's bedroom, creating wall art, or adding fun decor to an outdoor party the ideas are endless.
How have you used Christmas lights to decorate your home in a creative way?