Want to kick your pumpkin muffins up a notch? Make these Coconut Pumpkin Muffins featuring organic 100% pure pumpkin, shredded coconut, and a white chocolate glaze. They are soft, moist, and full of flavor — the perfect breakfast, snack, or holiday treat! I partnered with Safeway to bring you this post.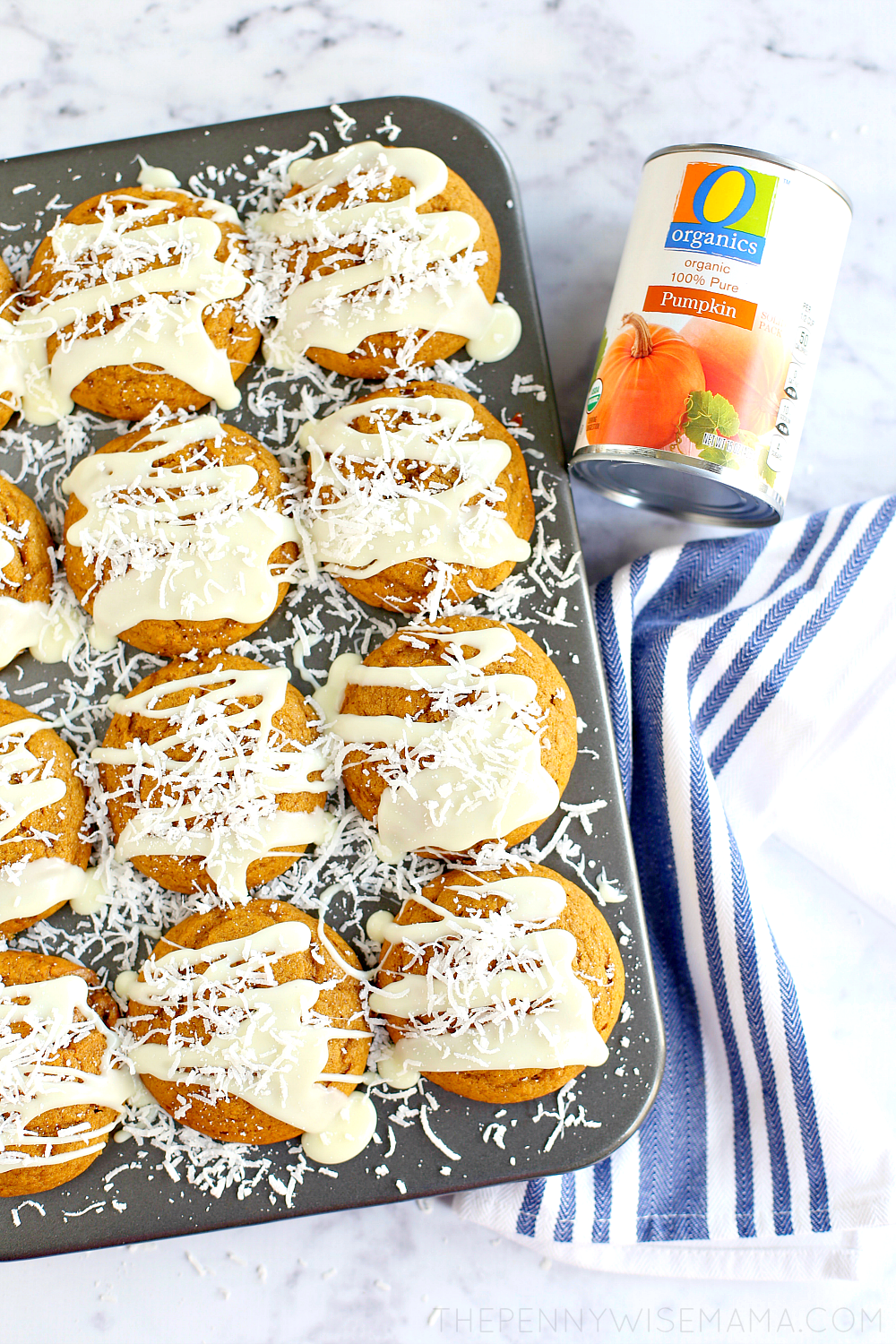 One of my favorite ways to enjoy the holiday season is by baking yummy treats for my family. I am a big fan of baking anything with pumpkin — pumpkin cookies, pumpkin pie, pumpkin bread, and my personal favorite, pumpkin muffins.
The combination of pumpkin and warm spice wrapped up in a soft, moist muffin is my idea of the perfect treat, especially when enjoyed with a hot cup of coffee or a cold glass of milk. Yum!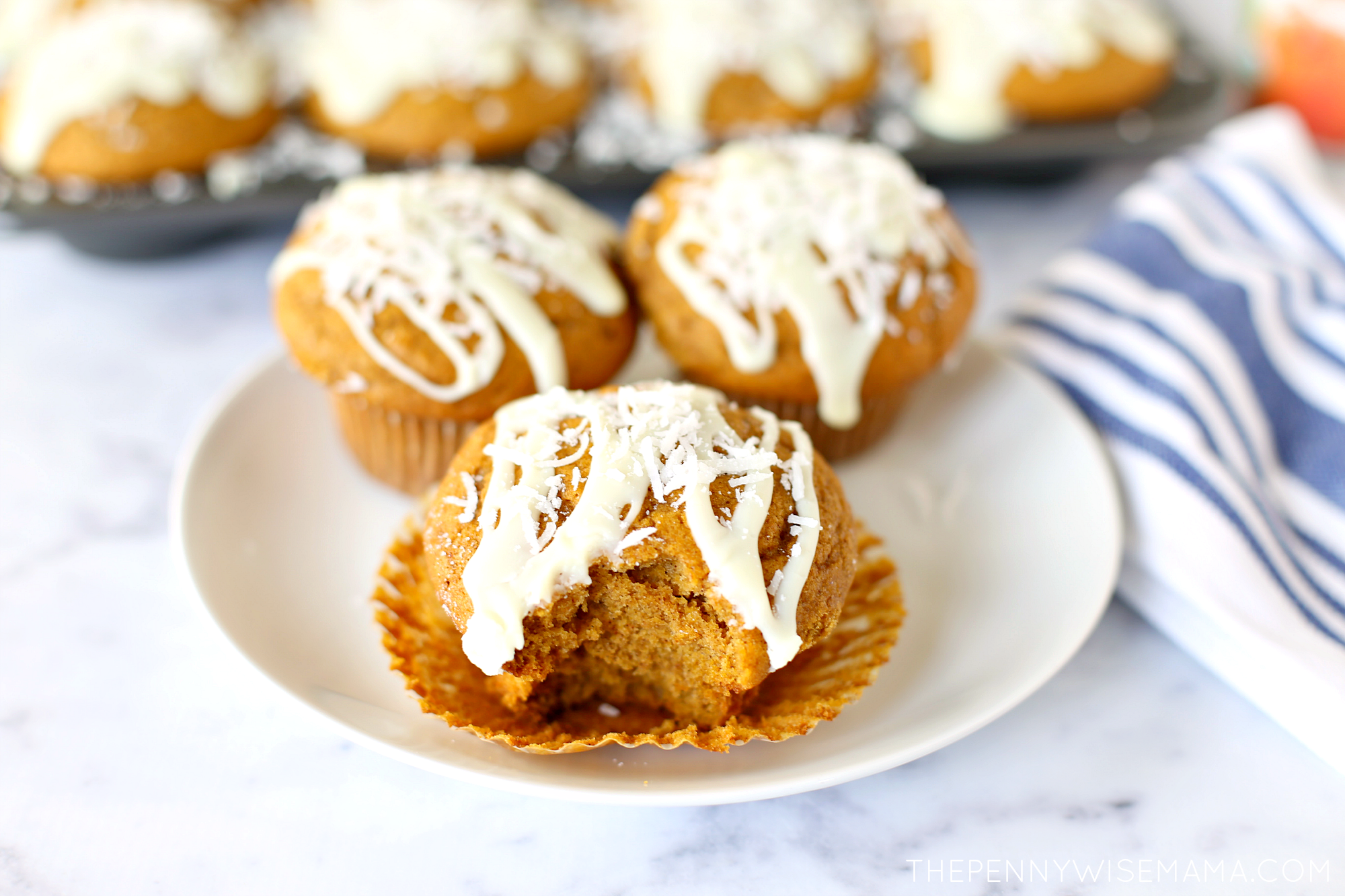 I make pumpkin muffins all throughout the holiday season. My family goes crazy for them, so I'm not sure why I don't make them all year long. I guess it's because it's a fall/holiday tradition, so it gives us something to look forward to this time of year.
After making them a bazillion times over the years (not really, but close) and I've finally come up with the perfect recipe.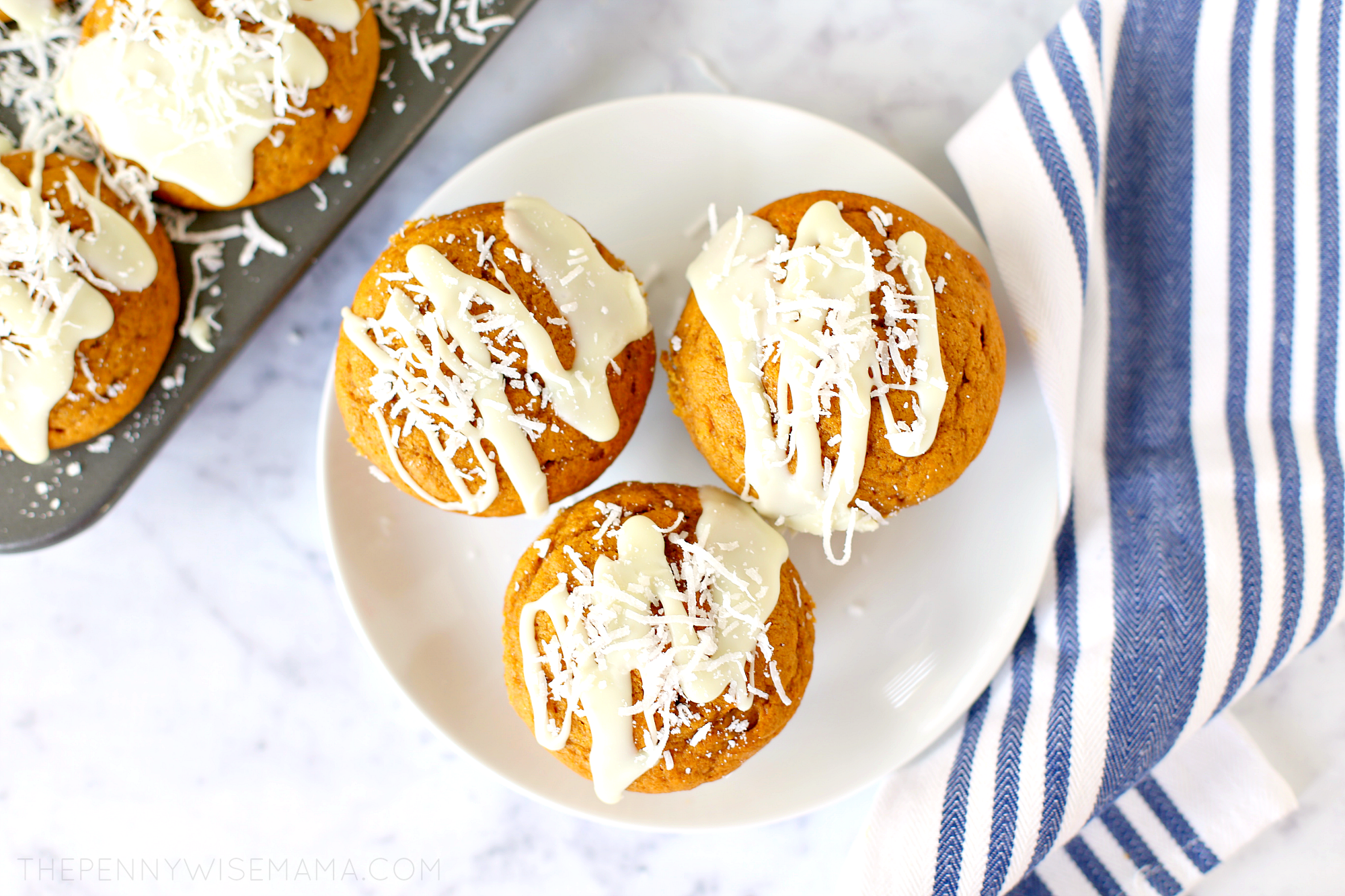 Pumpkin muffins are amazing on their own, but I discovered that they are even more delicious when topped with a vanilla chocolate glaze and shredded coconut.
The flavors of pumpkin, warm spice, white chocolate, and sweet coconut combine to create the most delicious treat.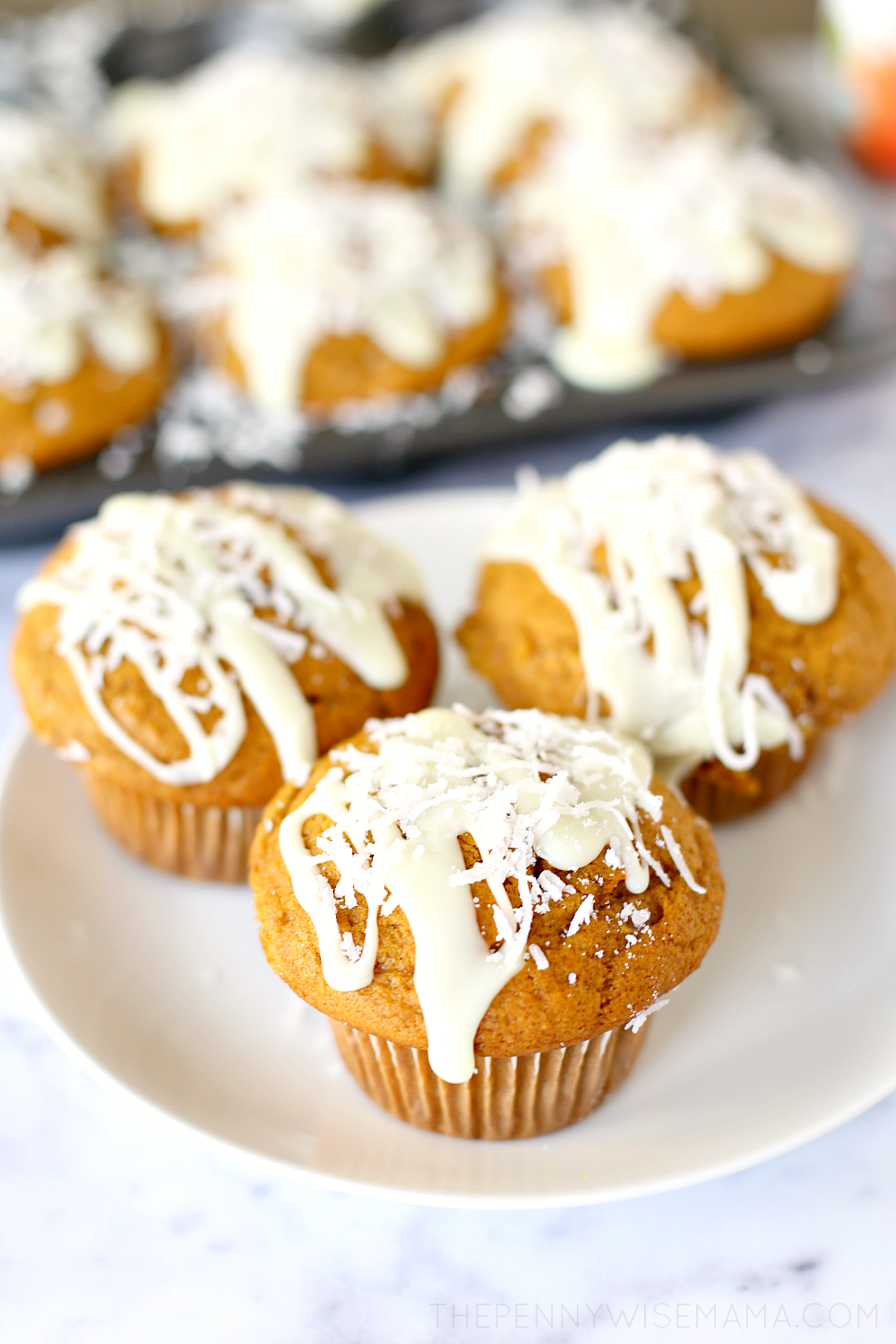 I made a batch of these Coconut Pumpkin Muffins and my kids and hubby devoured them in no time. They are big and fluffy, super soft and moist, and most importantly, full of flavor.
If you are like my hubby, and you're not sure if you like coconut, I encourage you to give them a try. You only use a little bit of coconut, so the flavor is very mild. They are seriously so yummy!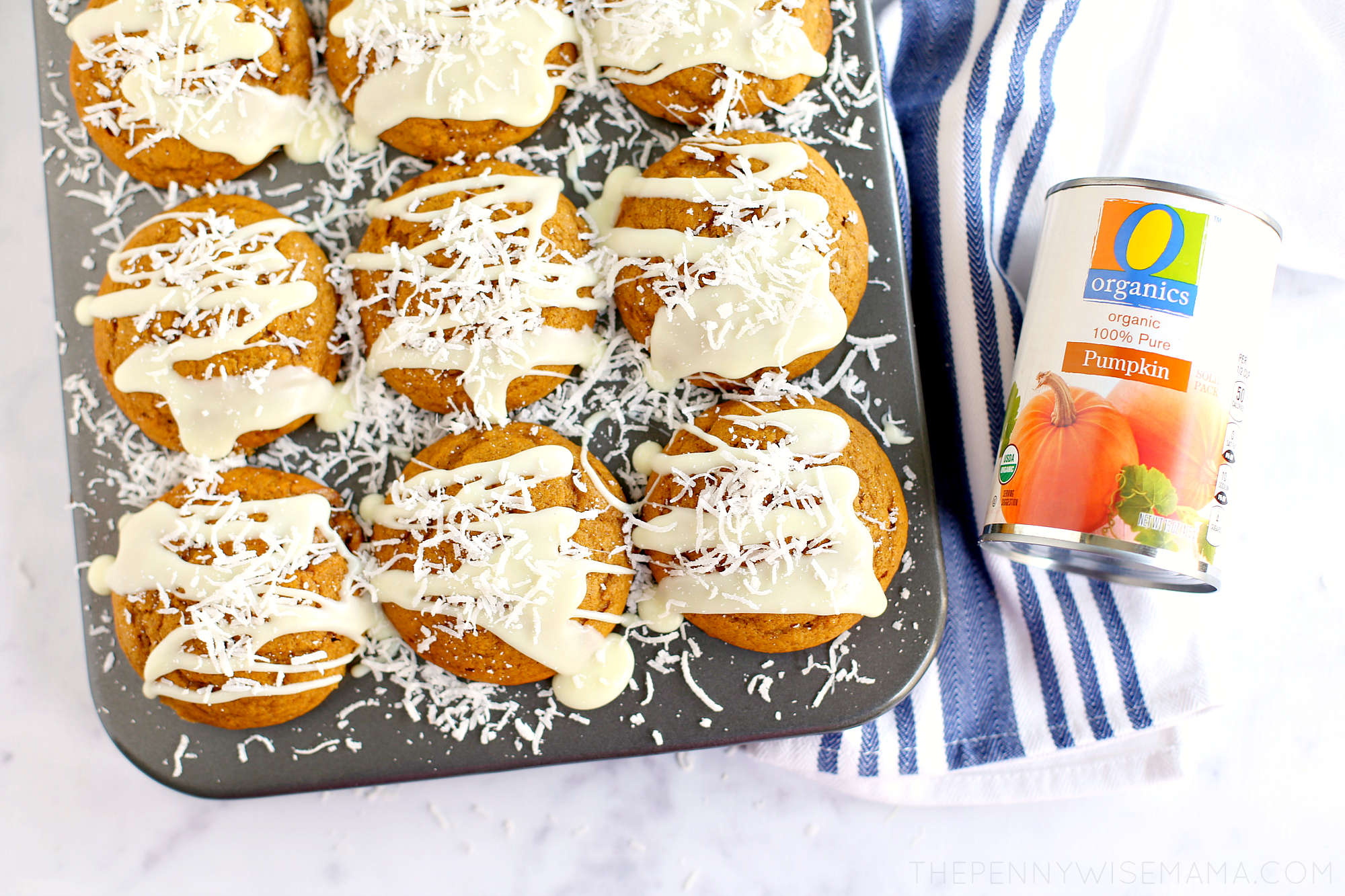 What makes these muffins even more amazing is they are made with organic pure pumpkin. Whenever possible, I like to use organic products in my recipes because it's better for you, and in my opinion, organic simply tastes better.
I've also learned that it's really not that much more expensive to eat organic when you use brands like O Organics® available in Colorado exclusively at Safeway — one of my favorite places to shop for organic food. The quality of O Organics products is amazing and they taste great.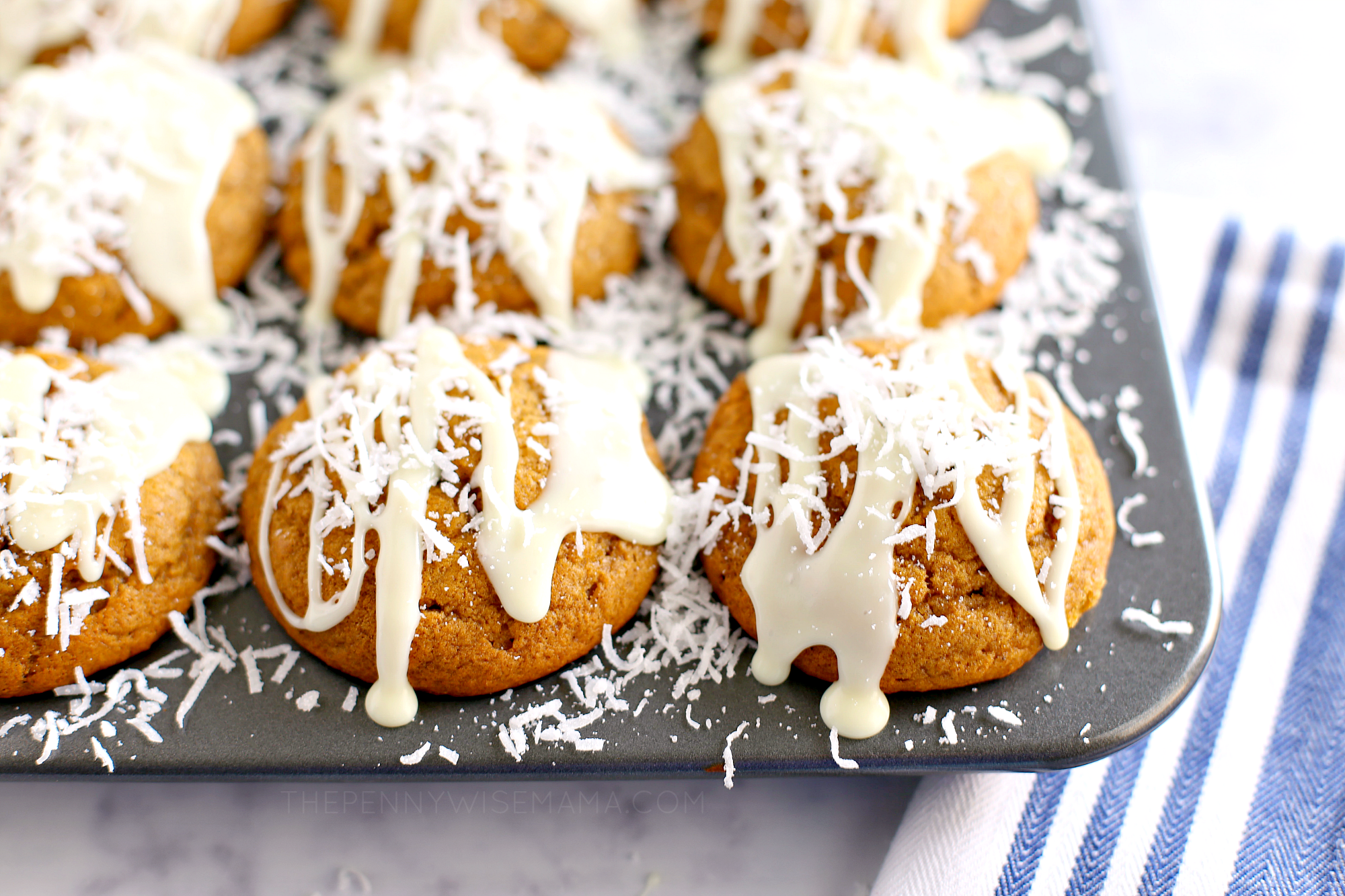 Enjoy these Coconut Pumpkin Muffins for breakfast, as a snack, or better yet, make a double batch and serve them at your next holiday party or get-together. Your family and friends will go crazy over them!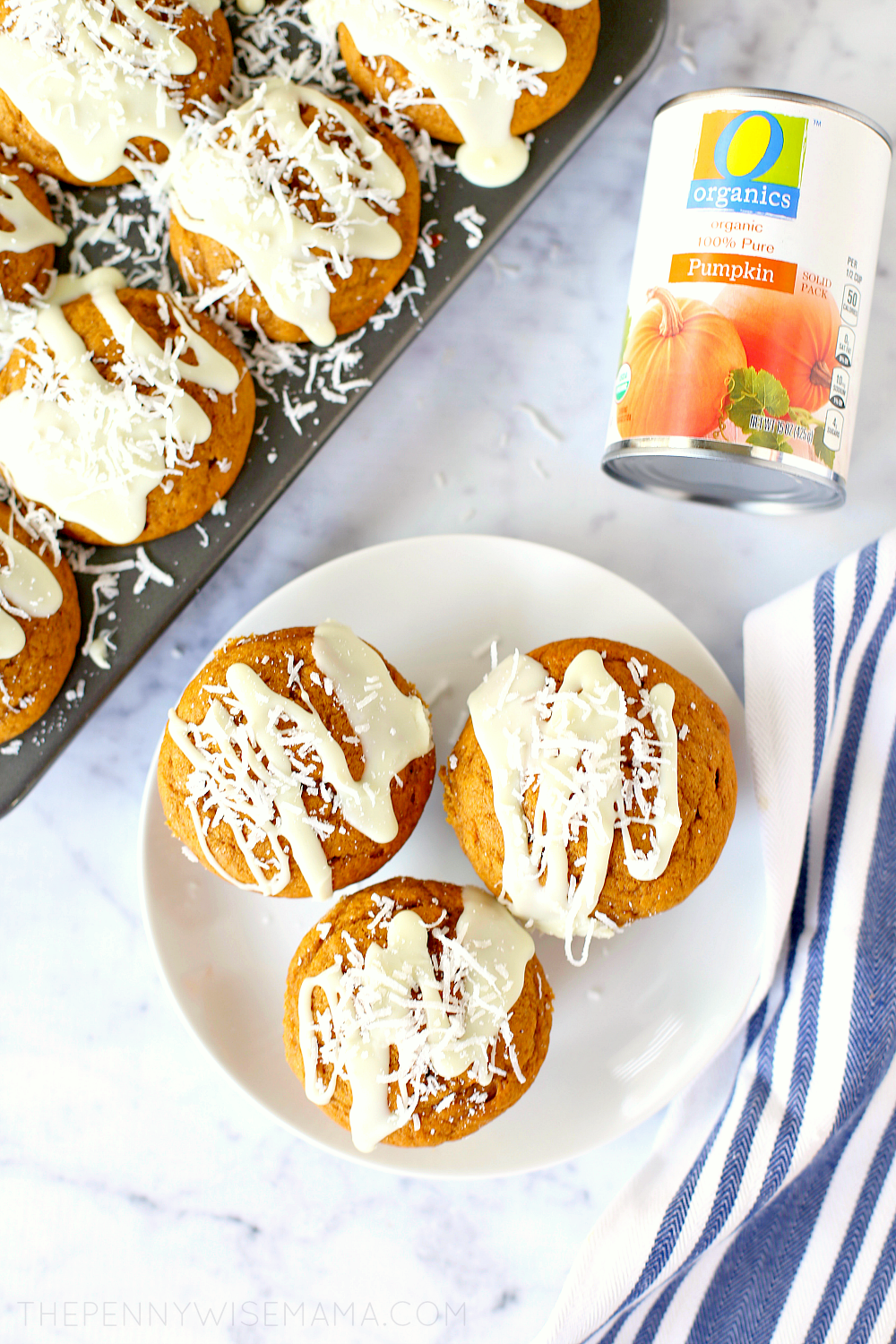 Safeway makes healthy eating easier with a wide variety of high-quality, affordable O Organics products, including everything you need for your favorite holiday treats.
You can also find O Organics at all of the Albertsons Companies family of stores, including Albertsons, Safeway, Jewel-Osco, Vons, Pavilions, Randalls, Tom Thumb, Shaw's, Star Market, United Express, United and Carrs/Safeway. Visit here to find meal prep tips and holiday recipe ideas!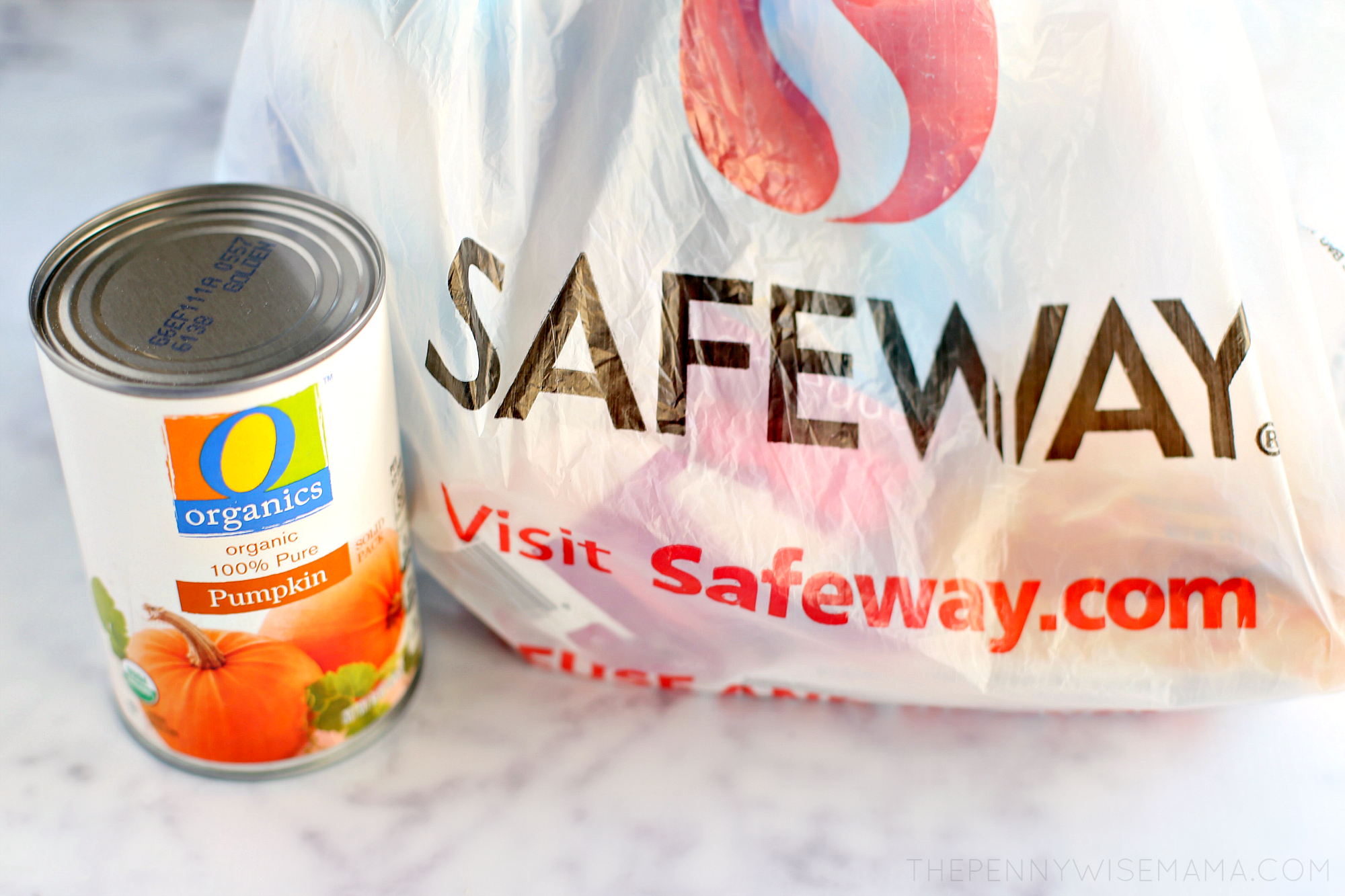 Safeway is a one-stop shop for all of my holiday baking needs, with more than 400 USDA-certified O Organics products in nearly every aisle. I love shopping at my local Safeway because I always receive great service.
I also love the extra savings I get with the just 4 u savings tool which is available within the Safeway app!
Click here to find a store near you and discover more meal prep tips and recipe ideas.
Want to pin this Easy Pumpkin Muffin Recipe for later?
Hover over the image below and click the "Save" button in the top left corner to save it to Pinterest.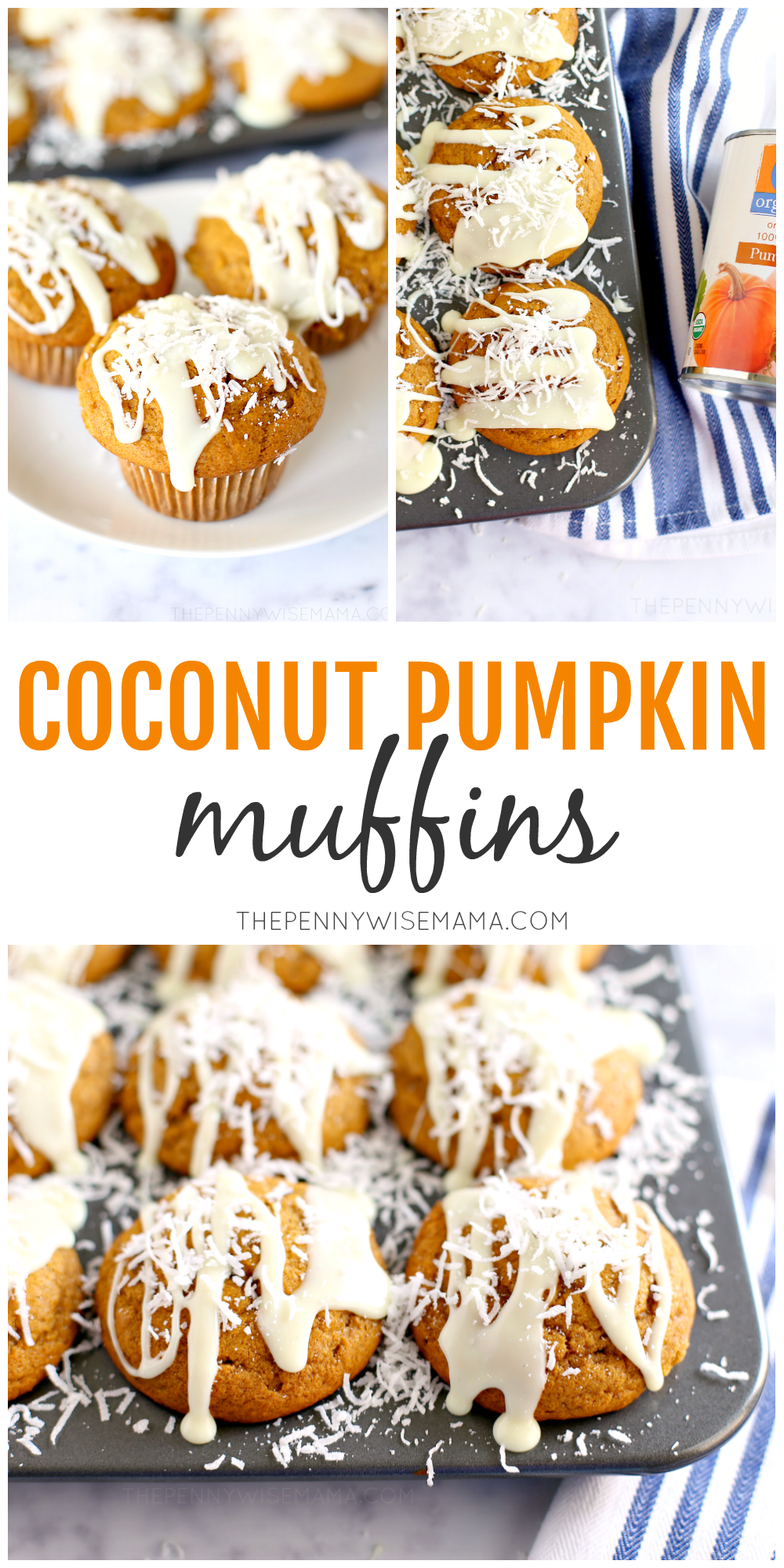 This is a sponsored post written by me on behalf of Safeway.