Enjoy the best flavors of fall with this delicious and easy Pumpkin Muffin Recipe paired with Celestial Seasonings herbal tea! This post is sponsored by Celestial Seasonings but the content and opinions expressed here are my own.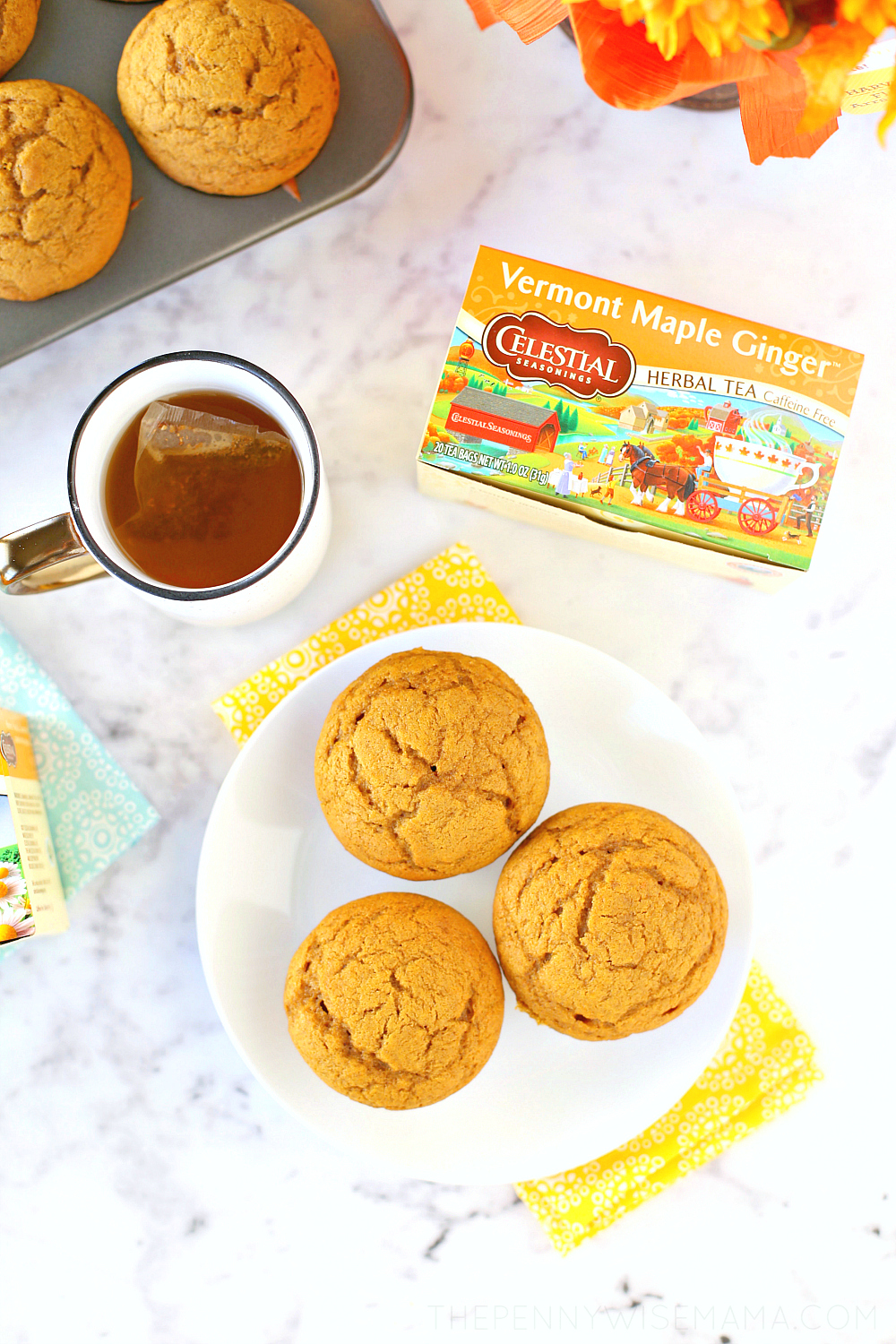 Fall is truly wonderful in Colorado. Besides the beautiful, changing scenery, the weather is perfect. The air is crisp, yet not too cold, thanks to mostly sunny days. It's the quintessential time of year to get cozy with a warm cup of coffee or tea and enjoy the flavors of the season.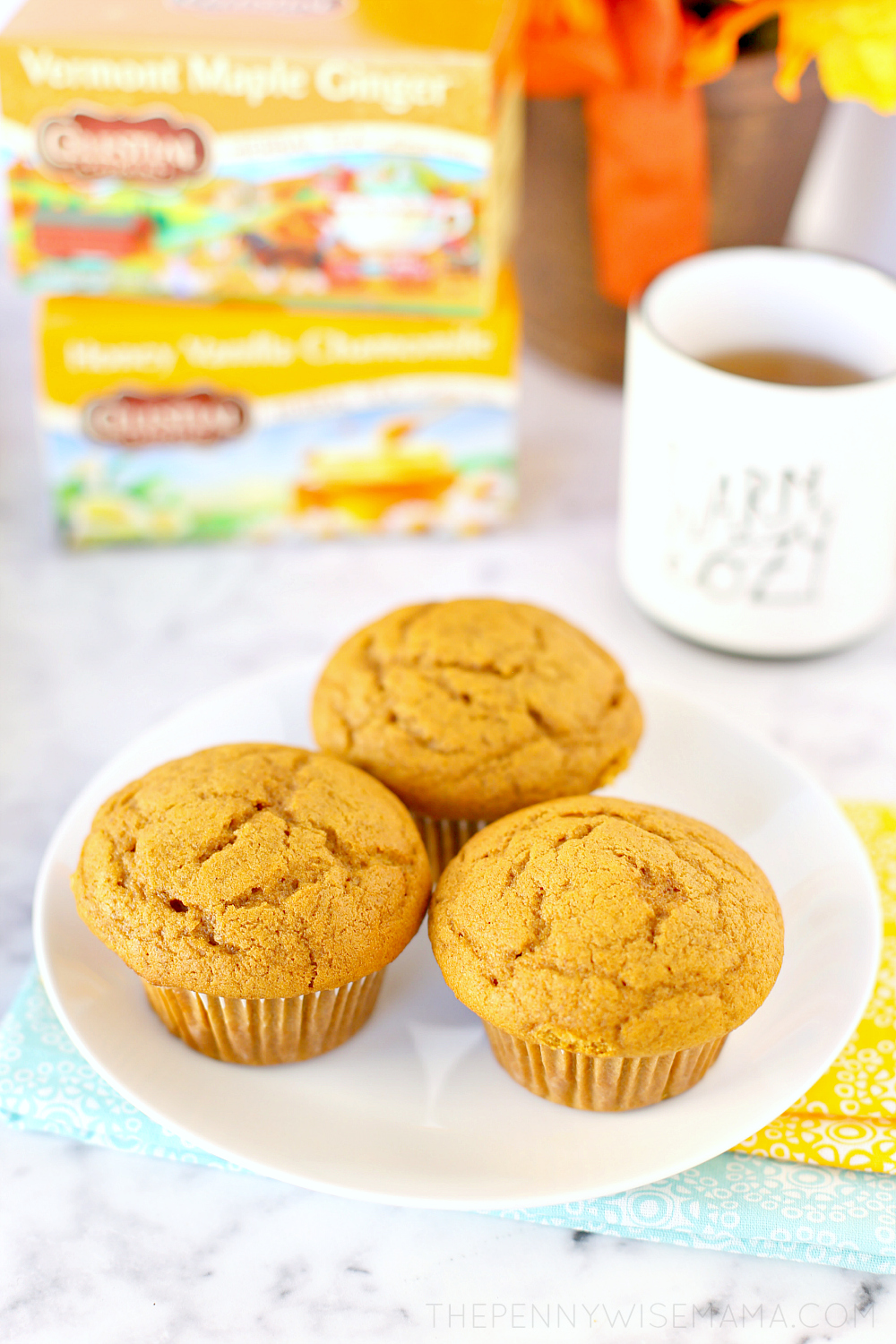 When I think of fall flavors, I think of pumpkin spice, caramel, maple, vanilla, and honey. They are warm, comforting flavors found in so many wonderful fall treats, like my amazing homemade pumpkin muffins. They pair perfectly with a cup of coffee or Celestial Seasonings tea!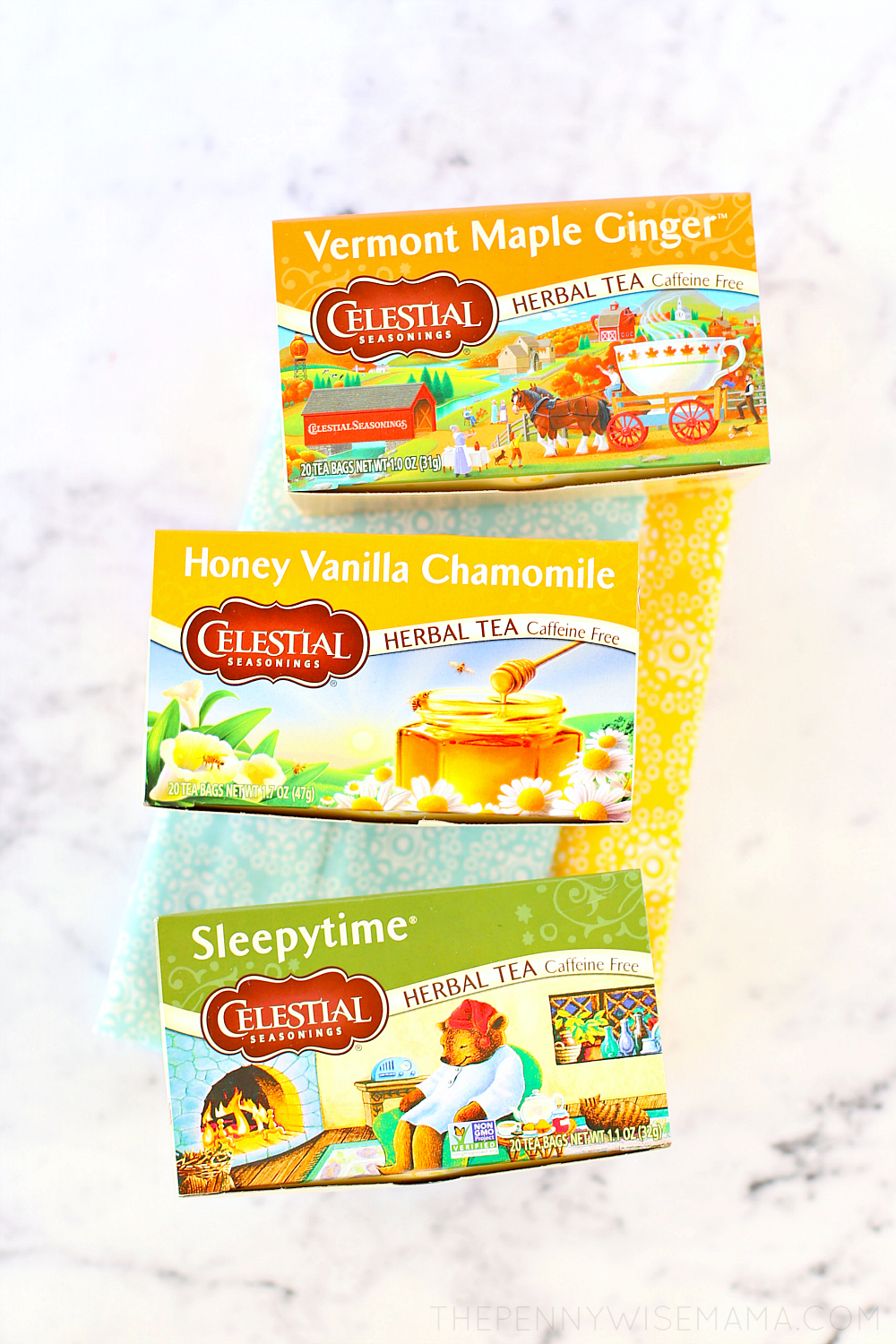 I've been enjoying Celestial Seasonings herbal tea for as long as I can remember. As a kid, my dad would make me a cup of Sleepytime before bed. The soothing herbal blend of chamomile, spearmint, and lemongrass would help me wind down at the end of the day. I still love it today, and now my kids do too.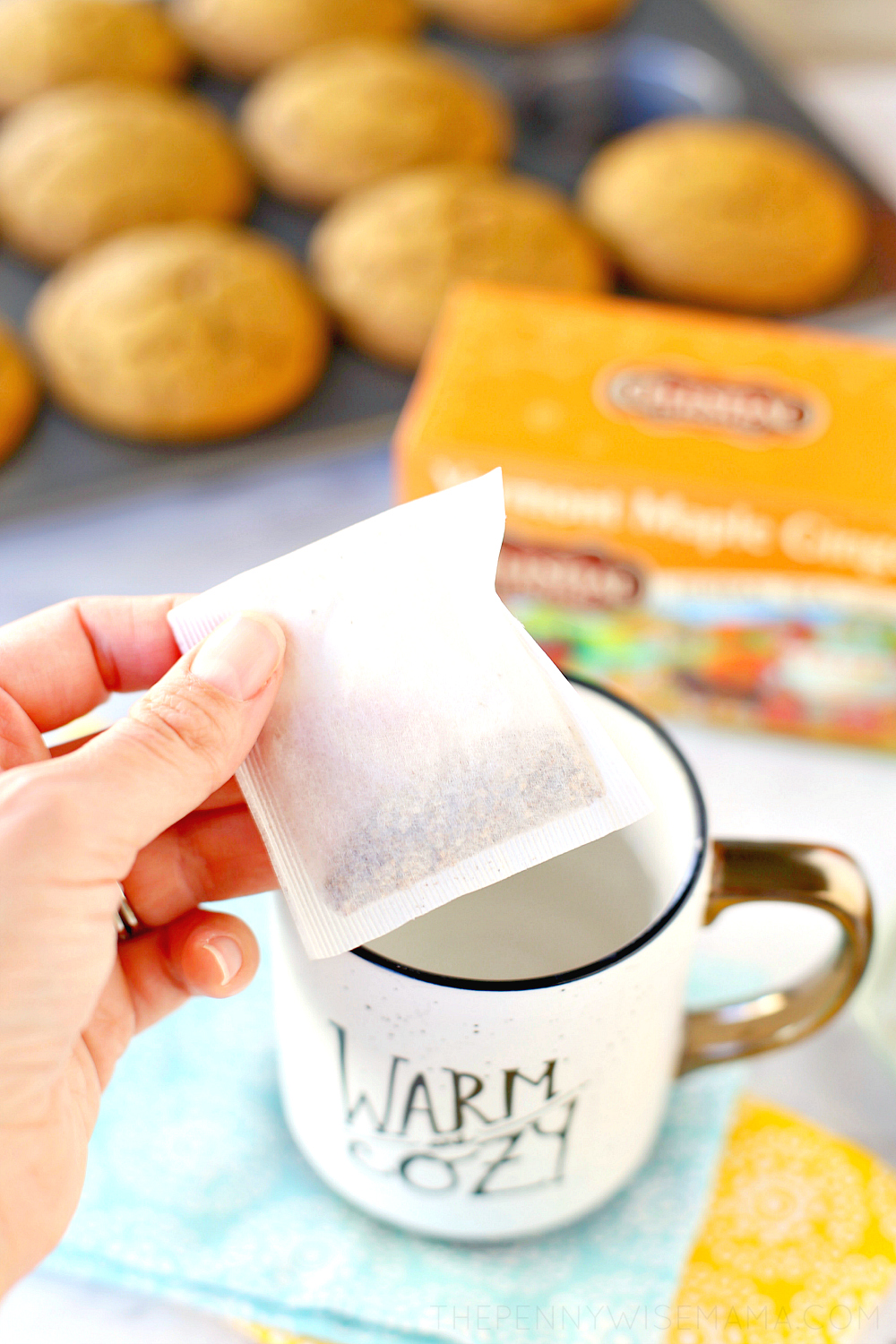 For over 40 years, Celestial Seasonings has been dedicated to sustainability That's why they package their teas in natural fiber, pillow-style tea bags that don't need a string, tag, staple or individual wrapper. Doing this saves more than 3.5 million pounds of waste from entering landfills each year!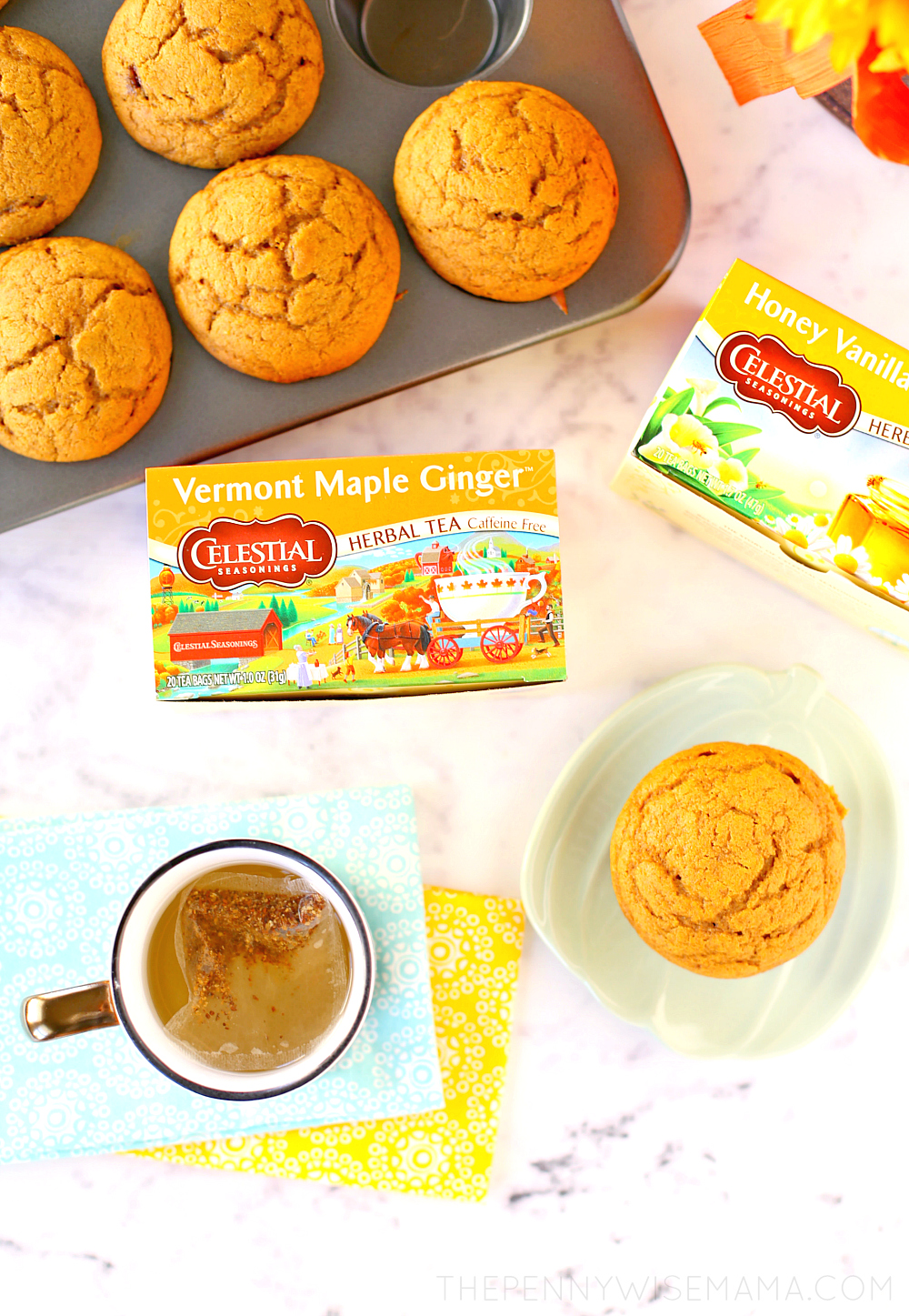 I've tried just about every flavor of Celestial Seasonings tea (I'm kind of obsessed!), so I was excited to pick up some new flavors for fall. While at Walmart the other day, I grabbed Vermont Maple Ginger, Honey Vanilla Chamomile, and a family favorite, Sleepytime.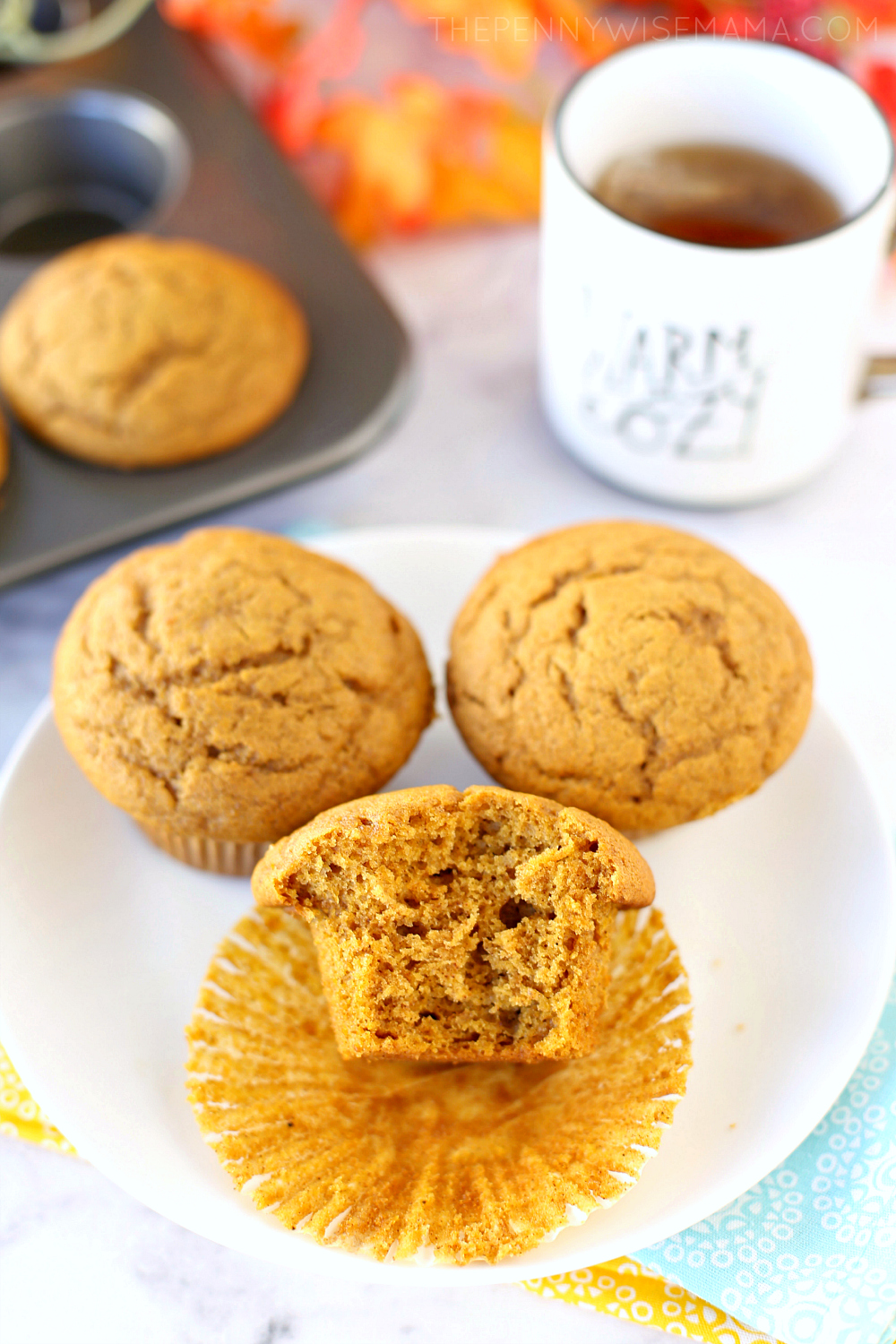 The Vermont Maple Ginger herbal tea pairs perfectly with my homemade pumpkin muffins. It's all the best flavors of fall wrapped up in a warm and cozy treat!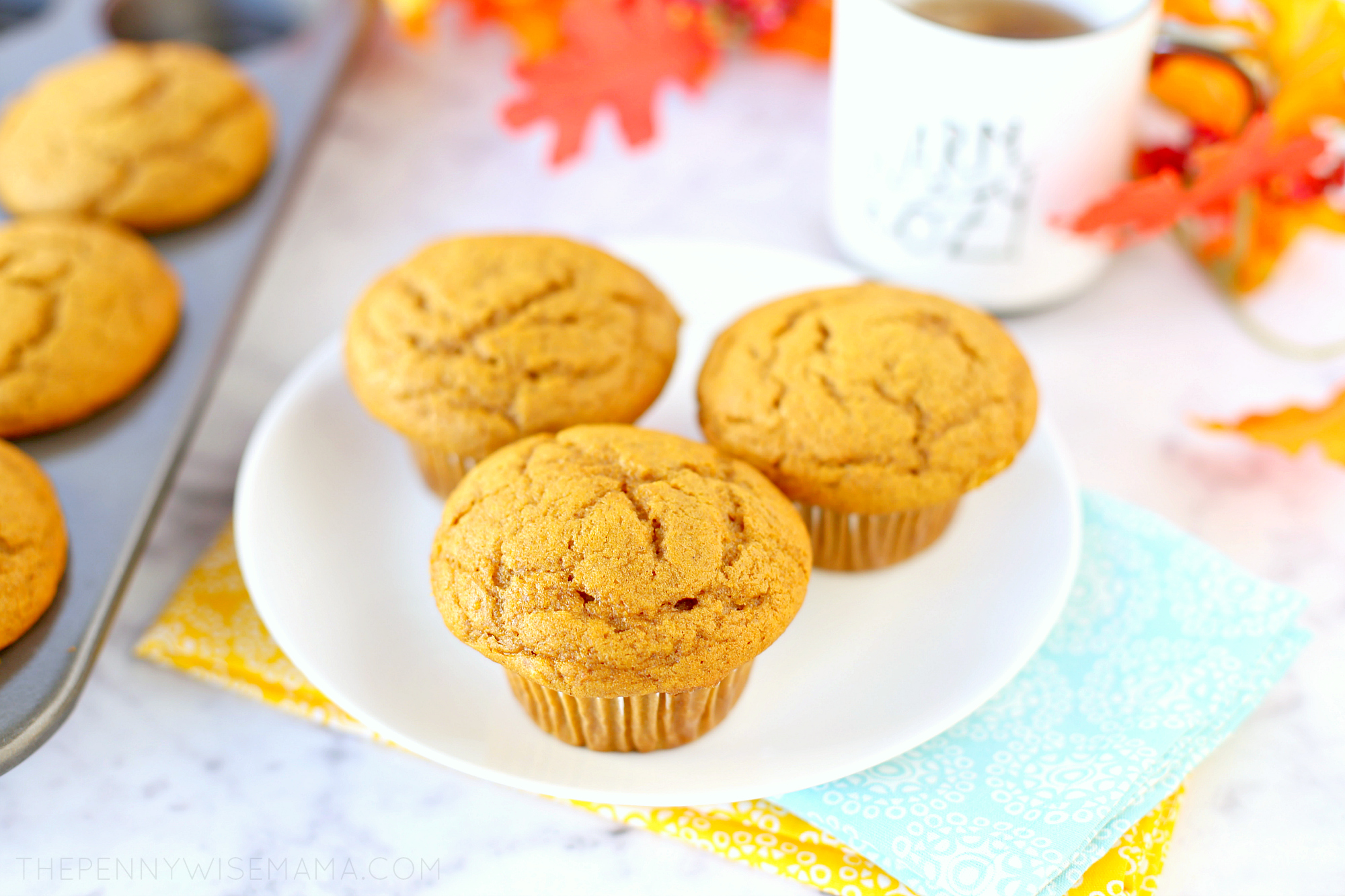 These pumpkin muffins quite simply are the BEST! They are soft, incredibly moist, and full of flavor. The key to them being so delicious is using 100% pure pumpkin (organic tastes best) and coconut oil. Try out my recipe below, and if you want to kick them up a notch, try my Coconut Pumpkin Muffins with White Chocolate Glaze. I promise you won't be disappointed!
Cozy up with Celestial Seasonings tea this fall! Enjoy the great taste, unique blends, and affordable price at your local Walmart. Click here to order your favorite flavors online.