Over the past year, my family has been enjoying the benefits of almond milk. Every morning I use it to make a delicious breakfast smoothie for my husband and me. If there's enough time, I also make one for the kids.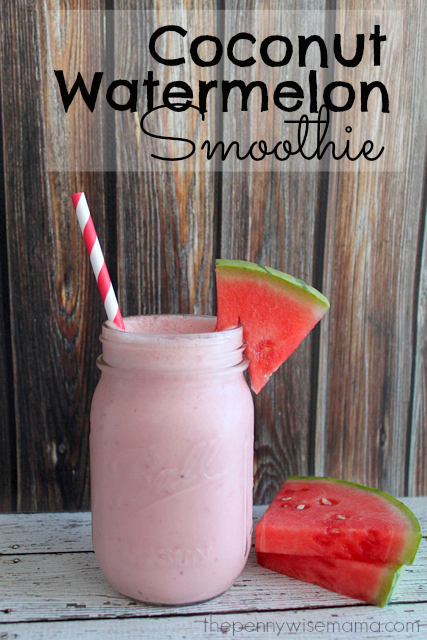 I have found that using almond milk in our smoothies has been a great alternative to using cow's milk — it tastes great, has fewer calories, and contains 50% more calcium.
It's also much easier to digest, which is great for people who are lactose intolerant.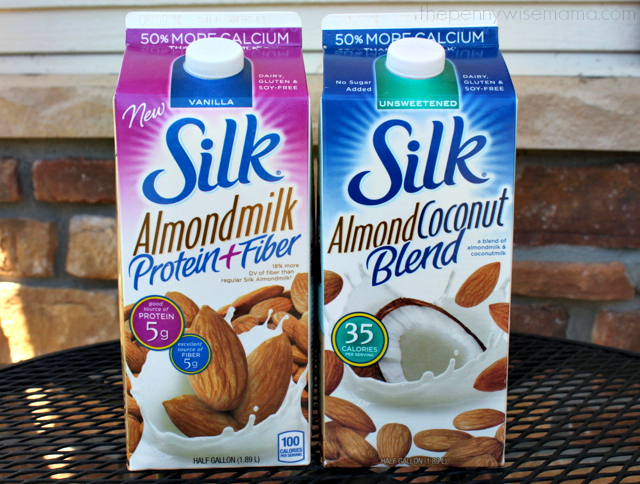 Silk has come out with a couple of new varieties of almond milk — Silk Almond Coconut Blend and Silk Almondmilk Protein + Fiber.
The coconut blend is a yummy twist on regular almond milk and contains just 35 calories per serving.
The protein + fiber variety contains 5 grams of protein and fiber — a great option for those wanting to add a little extra protein and fiber to their diet.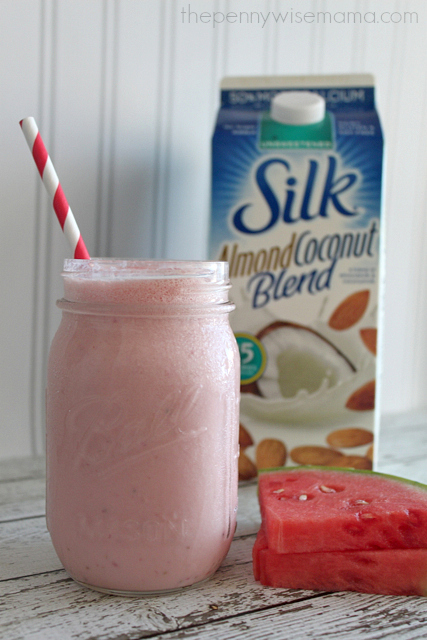 I typically use the same combination of ingredients to make our smoothies every morning, but now that it's summer I have been experimenting with different ingredients to create fun, new recipes that the kids can enjoy.
They have been on a watermelon kick lately, so when I saw the Silk Almond Coconut Blend, I was inspired to create a watermelon smoothie using the almond milk as a base.
This Coconut Watermelon Smoothie is healthy and delicious and perfect for beating the summer heat.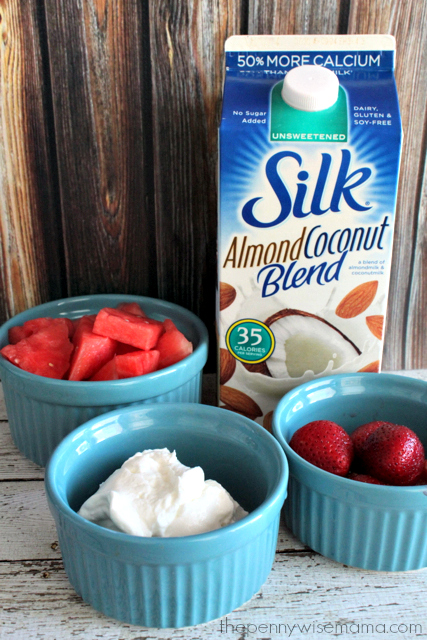 All you need is two cups of seedless watermelon, one cup of strawberries, one cup of plain (or vanilla) Greek yogurt, one cup of Silk Almond Coconut Blend, and two cups of ice. You can also add one tablespoon of stevia if you want to sweeten it up.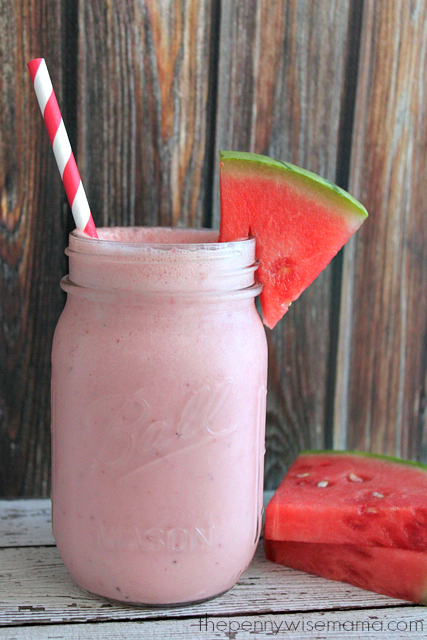 It's super easy to make — simply cut the watermelon into chunks, cut the stems off the strawberries and then combine all of the ingredients in your blender and blend until smooth.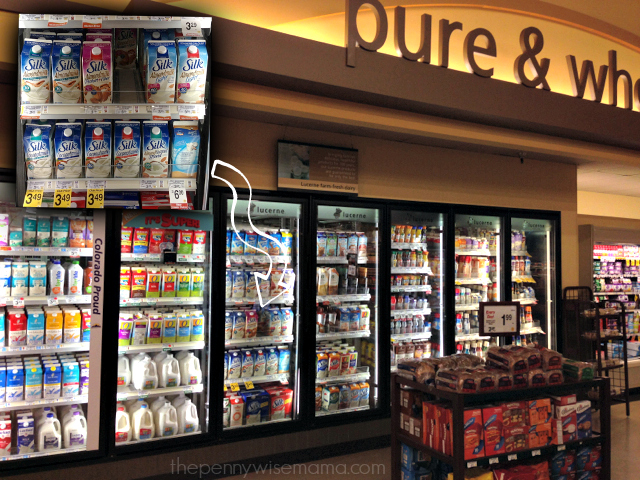 If you are looking to create smoothies with almond milk, Silk has many different varieties to choose from. Some are sweetened if you prefer, but I recommend using the unsweetened varieties if you are watching your calories or sugar intake.
I found the Silk Almond Coconut Blend and Silk Almondmilk Protein + Fiber my local Safeway store.
What's your favorite smoothie combination?
I am a member of the Collective Bias® Social Fabric® Community. This shop has been compensated as part of a social shopper amplification for #CollectiveBias and its advertiser #SilkAlmondBlends.