My love for Britax car seats started eleven years ago when my son was about a year old. I was tired of his current car seat not feeling secure and the straps constantly twisting. I did a ton of research and was impressed with the safety ratings and overall positive reviews that the Britax brand received.
It seemed like a lot of money at the time, but I decided to take the plunge and order our first Britax car seat. It ended up being a great seat that lasted all the way through my son's first year of school. Fast forward a decade and three kids later and we are still huge fans of the Britax brand.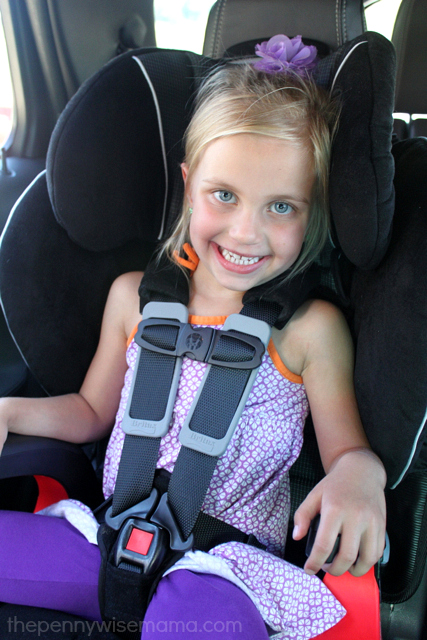 My four-year-old twin girls have been riding around in their Britax Boulevards since they were just babies. They have been great seats, but now that the girls are getting older we are looking to transition them to a booster seat.
When we were given the awesome opportunity to review the Britax Frontier 90 Ultimate Comfort Series Combination Harness-2-Booster in Onyx, I couldn't have been more excited.
The UltimateComfort Series is the lastest Frontier model, featuring soft, resilient memory foam layered with Britax's Premium Comfort Foam and it does not disappoint! We've been testing it out for several weeks and I can't wait to tell you all about it.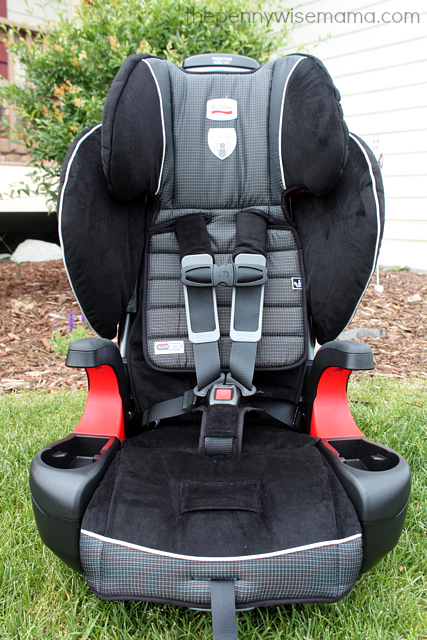 To start, I was impressed with how the seat arrived. It came in the box completely put together. We have purchased other seats that require at least some type of setup and it's always a pain, so I was really happy to see that the Frontier was all ready to go and just need to be installed in our vehicle.
My favorite part about this seat is it is incredibly easy to install. It literally only took me about five minutes from start to finish. We have owned other brands and Britax is by far the easiest and fastest to install.
Since my daughter is only 35 pounds, I have it installed with LATCH and the Energy Absorbing Versa-Tether. At some point, we will probably convert it to a booster and allow her to use it with a seat belt, but for now, it is safer for her to ride with the 5-point harness.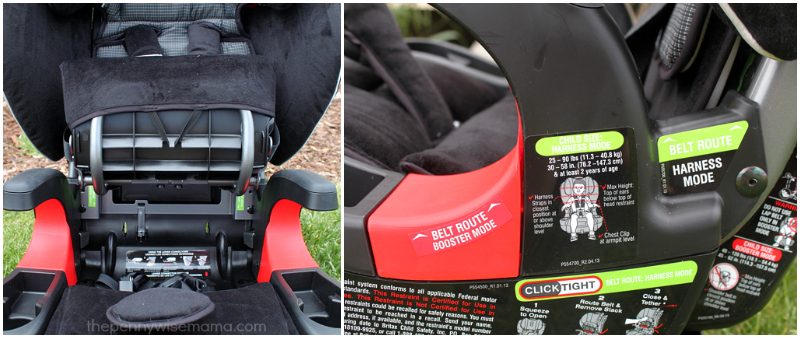 There are so many great features about this seat. It not only safely secures a child up to 90 pounds in harness mode and 120 pounds in booster mode, but it also features the ground-breaking CLICKTIGHT Installation System.
The CLICKTIGHT Installation System is an innovative technology that allows parents to easily achieve a safe and secure installation using a vehicle seat belt throughout the life of the seat, in harness mode, without having to worry about the weight of their child.
The CLICKTIGHT system is easy to use and it provides an incredibly secure installation. Once our seat was installed, we couldn't even move it a tiny bit. It is locked onto our vehicle seat!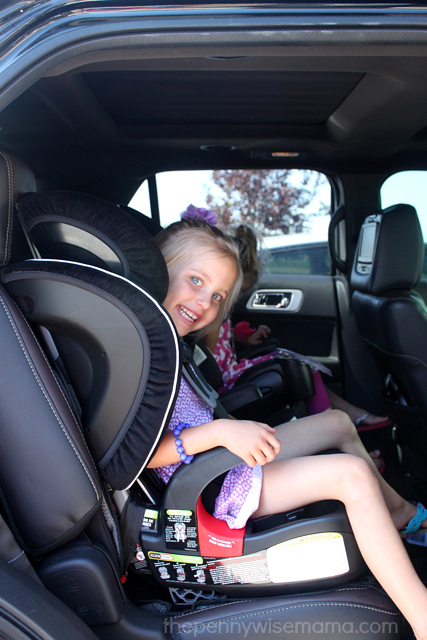 The Frontier also incorporates Britax's leading Head Safety technologies (Base with SafeCell Technology, integrated steel bars, and Energy Absorbing Versa-Tether) and True Side Impact Protection to protect your child in a crash.
I really like the deep sidewalls and protective head restraint. I feel confident that my daughter has the ultimate in protection and would be well protected in the event of a crash.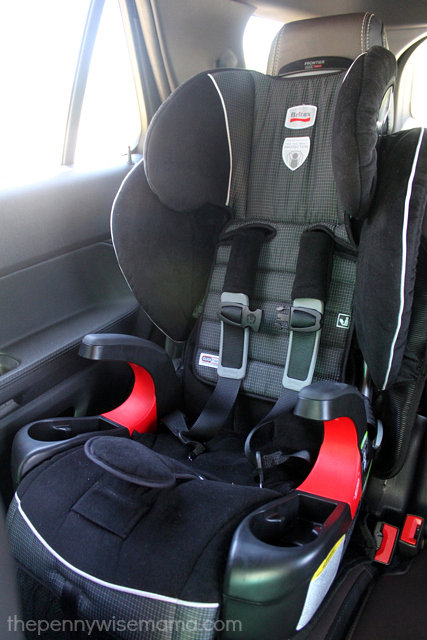 Other features that make this seat stand out are the HUGS Chest pads, Front-Adjust Recline, and Quick-Adjust No-Rethread Harness that easily adjusts the harness shoulder height and head restraint from the front of the seat without disassembling the harness straps.
The EZ-Buckle system and harness holders are also great features. I LOVE that the buckle naturally lays forward, making it much easier to get her buckled in.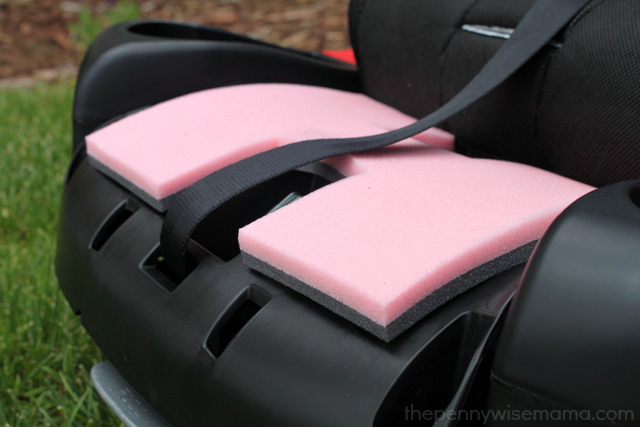 We recently took a road trip and spent about 16 hours in the car roundtrip. The Frontier was awesome to have! I was really impressed with how well my daughter did on the trip. She didn't complain one time about being uncomfortable, while her twin (in another brand of seat) complained several times. The memory foam definitely provided a much more comfortable ride!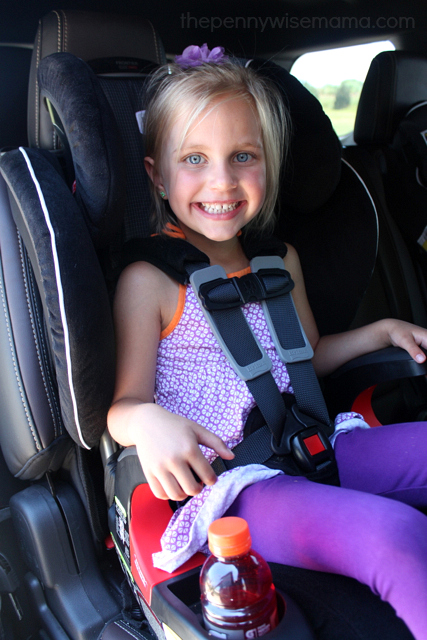 The cup holders and armrests also came in handy on the trip. She was able to have a drink and snacks at her side that she could easily access while resting her arms on the armrests.
I can't say enough great things about this seat. Britax has once again proven to me that they have taken the time to test and produce a seat that is not only safe but also functional and comfortable. I highly recommend the Frontier 90, especially if you want a seat that is the ultimate in protection and easy to install!
You can purchase the Britax Frontier 90, now called the Britax Grow With You ClickTight Harness-2-Booster Car Seat, from Amazon.com.