My family loves seafood. I usually make one to two meals a week that contain either fish or shrimp. One of our family favorites is shrimp linguine. It's creamy, full of flavor and kid-approved. It's a simple recipe to whip up and it definitely hits the spot if you are craving pasta. While it tends to be an expensive dish to order while eating out, it can be made rather affordably at home.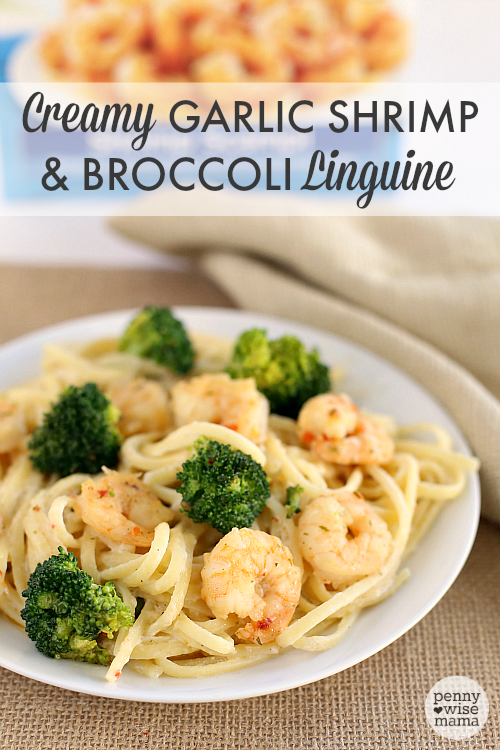 I've made shrimp linguine quite a few times but each time I seem to change it up a little bit. The last time I made it I used SeaPak Shrimp & Seafood Co. Shrimp Scampi and it turned out amazing! The shrimp is frozen and coated with butter, garlic and seasonings. All you have to do is toss it in a pan and cook it. To make a complete meal out of it, you can add vegetables and serve over rice or noodles. It's so versatile and time-saving– perfect for making shrimp linguine!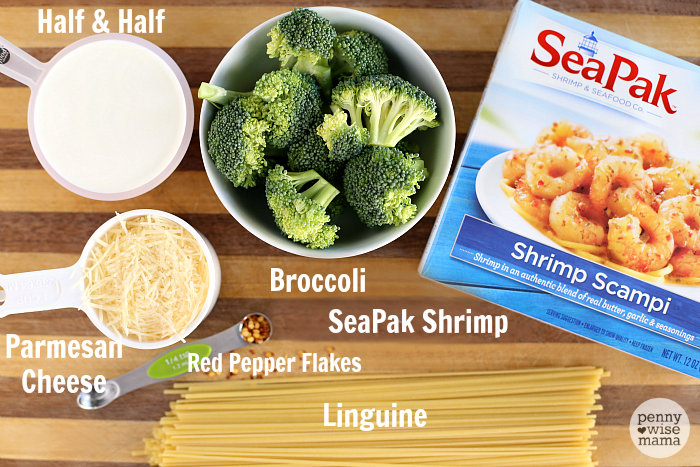 This Creamy Garlic Shrimp and Broccoli Linguine is delicious and family friendly. It's affordable and only takes 20 minutes to prepare! All you need is 1 box of SeaPak Shrimp Scampi, 2 cups of broccoli florets, 1 cup of half & half cream, 1 cup of shredded parmesan cheese and half a box of linguine. I like to add red pepper flakes as well, but that is optional. This will serve 3-4 people and can easily be doubled if you need more.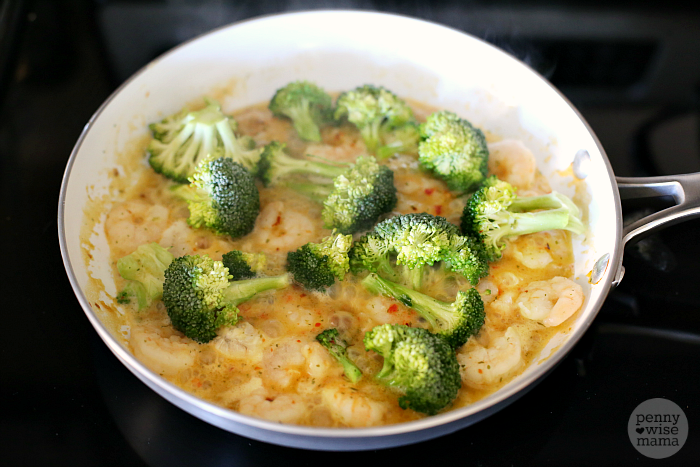 Start by preparing the linguine as directed on the box. Meanwhile, cook the frozen shrimp according to package instructions. After 4-5 minutes, add the broccoli florets and cook for another 3-4 minutes. Remove the shrimp and broccoli from the butter sauce and set aside.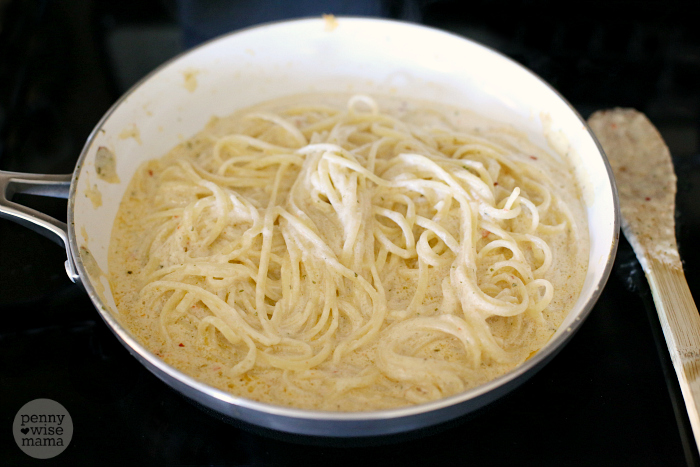 Pour half & half cream into the remaining butter sauce and cook over medium heat for 2-3 minutes, stirring frequently. Add parmesan cheese and stir constantly until melted. Turn heat down to low and add linguine to the sauce. Stir until noodles are coated and then add the shrimp and broccoli mixture. Cover for 1-2 minutes to warm it up and then serve immediately.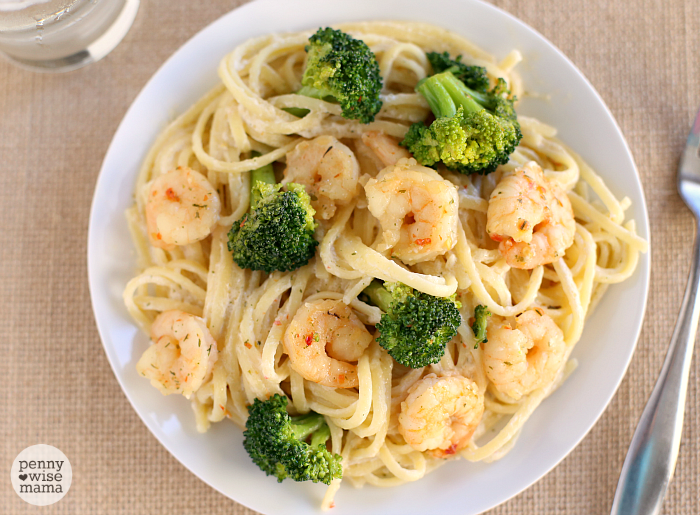 This restaurant-quality meal was a hit among my family and the best part was it was so easy to make! It's definitely one that I will make again. Try it out and let me know what you think!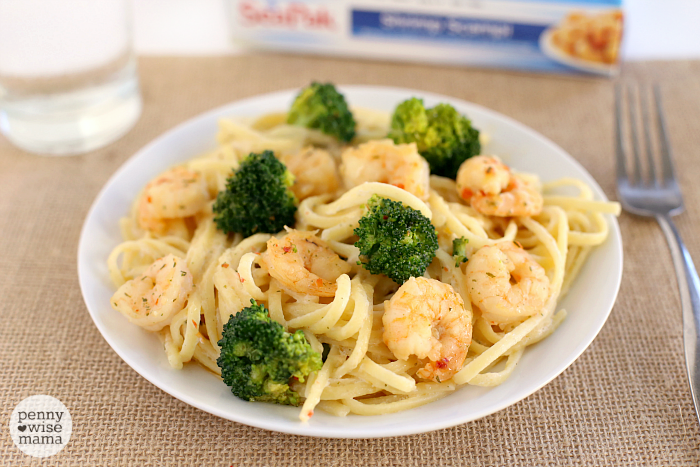 Did you know? The U.S. Department of Agriculture (USDA) recommends that people eat at least two servings of seafood each week. Shrimp is a versatile and affordable option and it's healthier and leaner than other proteins. SeaPak makes it as easy as possible to bring the taste of the coast to the table with their variety of frozen shrimp. You can find them at your local grocery store.
Enter the SeaPak Seafood Sweepstakes for a chance to win a trip to NYC for a seafood cooking lesson at the Food Network Kitchen! #MoreCoastal
What's your favorite way to enjoy SeaPak Shrimp?
This is a sponsored conversation written by me on behalf of SeaPak. The opinions and text are all mine.