This recipe for French Bread Pizza is so simple and delicious. Ready in under 30 minutes, it is perfect for busy school nights and lazy weekends.
Read on to find out the secret ingredient that makes it so delicious and unlike any French bread pizza you've ever had!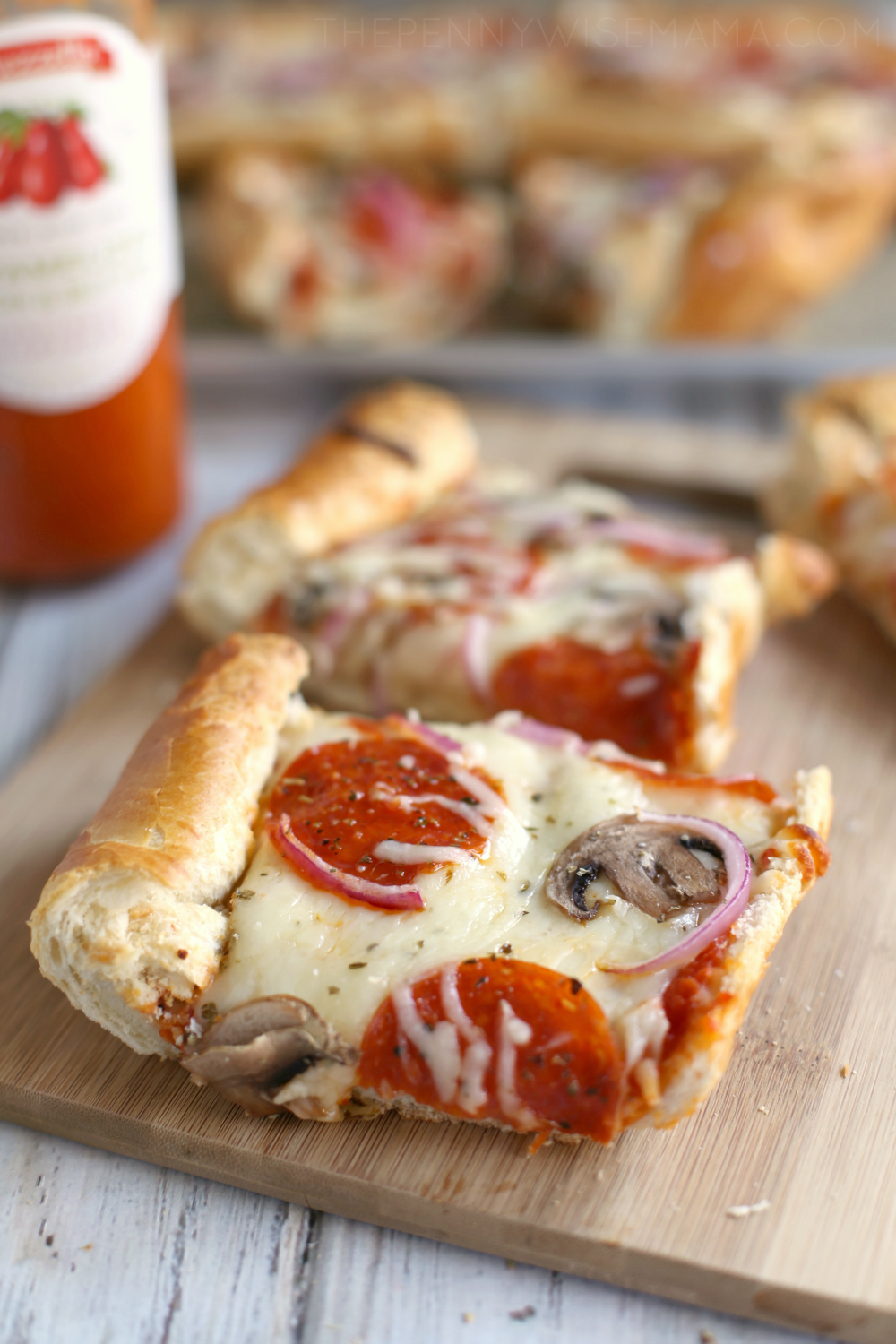 With work, the kids' sports practices and homework, I don't have a lot of time to spend in the kitchen cooking dinner each night.
I need meals that are quick and easy to prepare that are also delicious and at least somewhat healthy.
Pizza is definitely a go-to meal for us (we all love it) but I rarely make it from scratch because it is too time-consuming.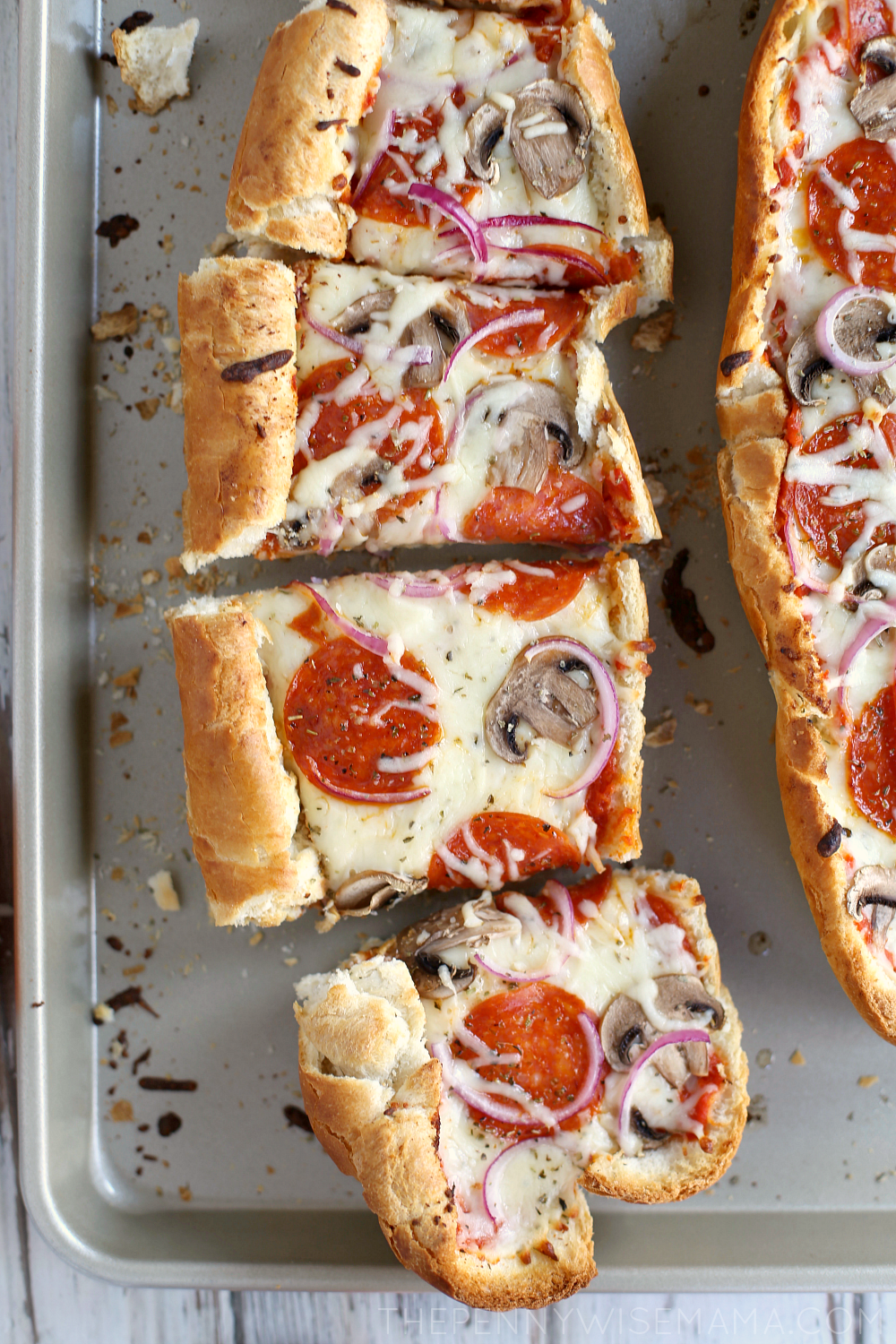 This is where French Bread Pizza comes in to save the day. This yummy and incredibly easy meal satisfies your need for pizza, while hardly taking any time to prepare.
Minus the veggies needing to be cut up, everything is already prepared, so all you have to do is put it together and bake it in the oven.
In less than 30 minutes, you have pizza that is full of flavor that the whole family will enjoy.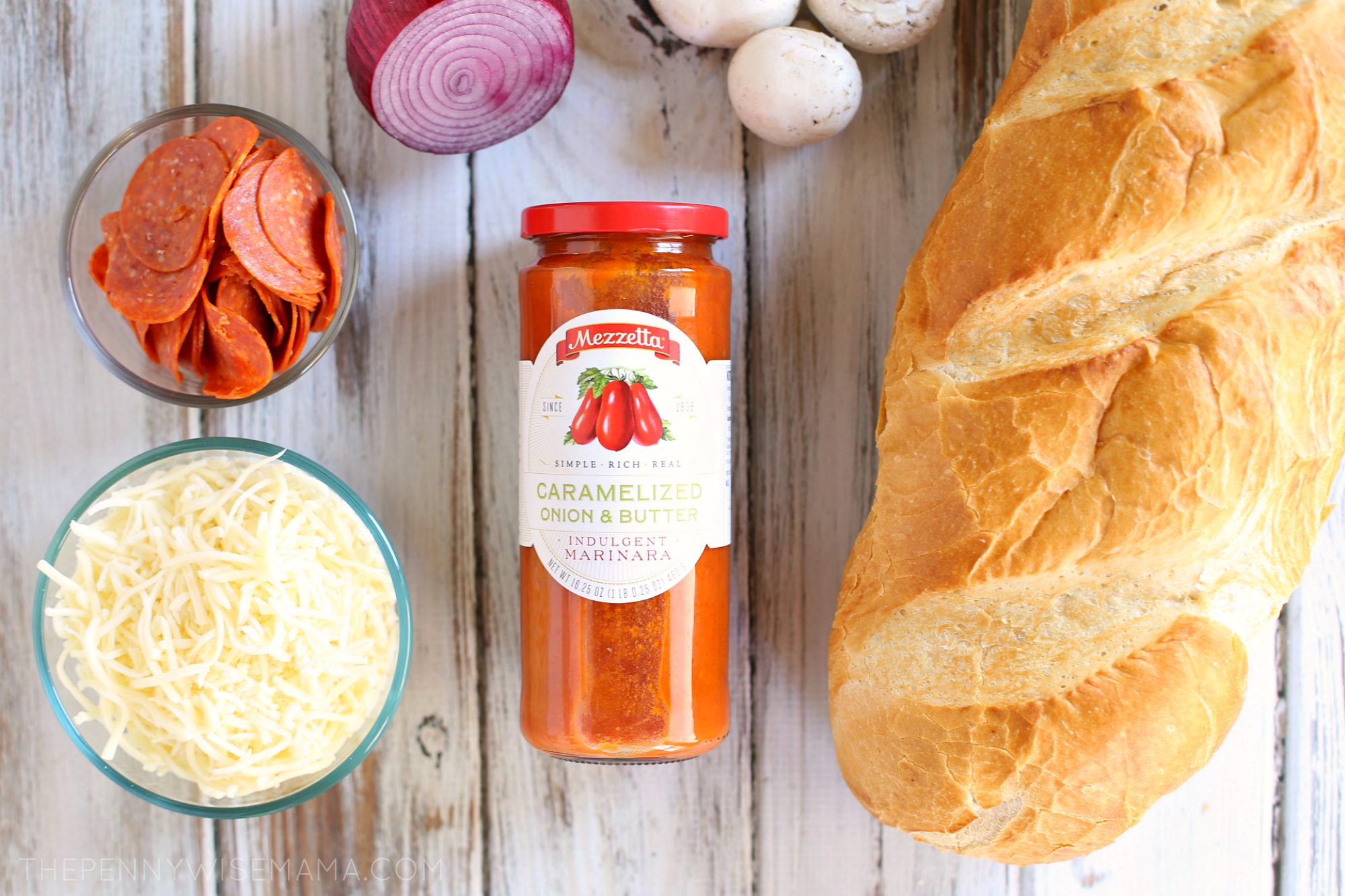 The secret to this pizza being so delicious and full of flavor lies within the sauce.
I used Mezzetta Marinara Sauce, an all natural marinara sauce made with real, fresh ingredients and the world's best tomatoes — hailing from the rich soils of Italy's San Marzano region.
While there are a handful of different flavors to choose from, I chose Caramelized Onion & Butter, which turned out to be a great choice.
The flavor was incredible compared to your typical pizza sauce. It gave our simple French Bread Pizza so much flavor!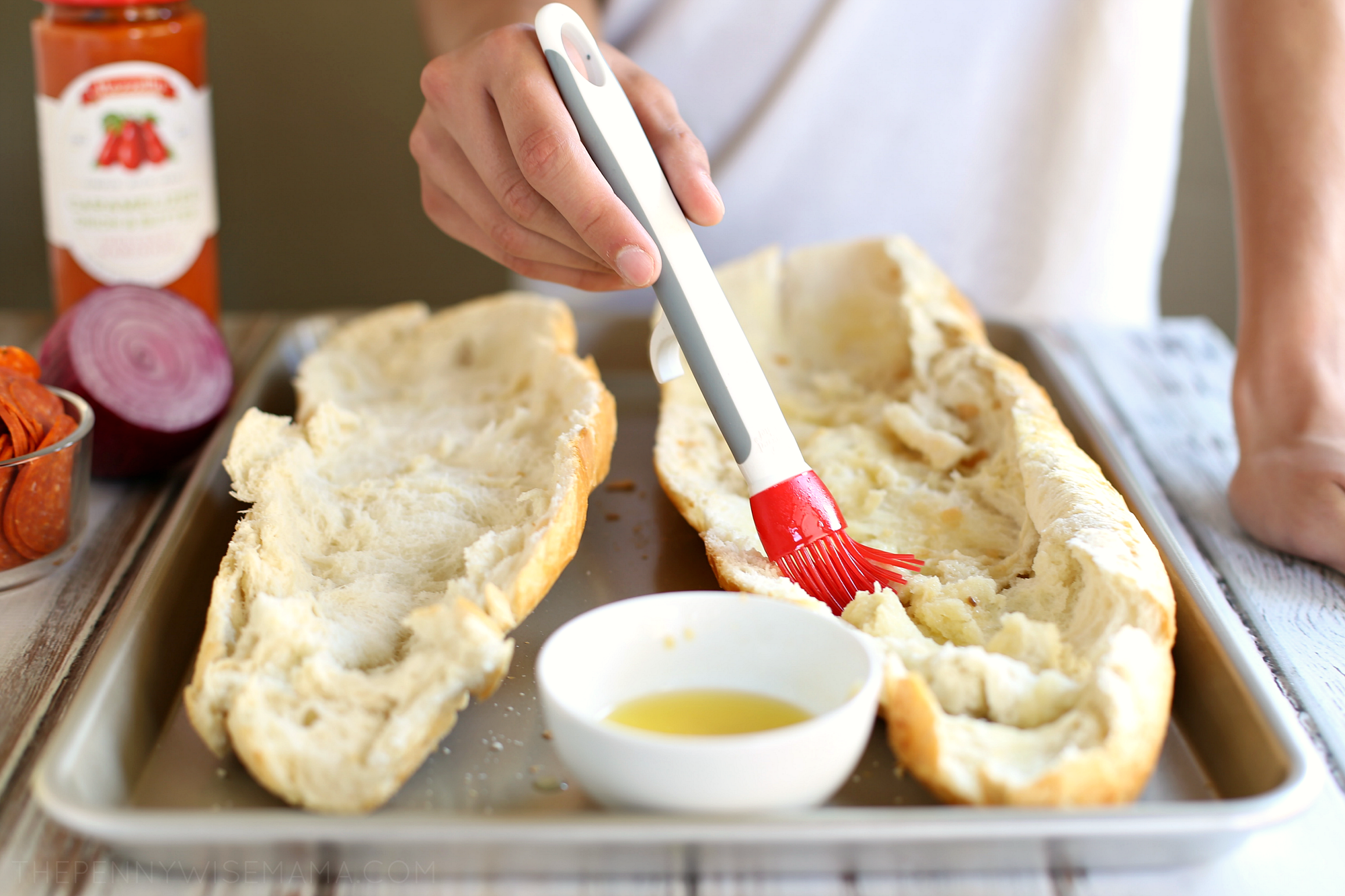 This pizza can be prepared in just a few simple steps.
The first thing you will need to do is cut the French bread in half lengthwise.
Then top with garlic butter and bake for 5 minutes to allow the inside of the bread to get crispy before you add toppings. This step is key, otherwise the inside of the bread will get soggy.
Baking Tip: You'll definitely want to make sure you use an aluminum baking sheet, like this one from Nordic Ware.
Nordic Ware Natural Aluminum Commercial Baker's Half Sheet
It's large enough to hold both halves of your french bread at the same time and the raised sides will help prevent your bread from slipping off.
It's made really well and it's actually non-stick, making cleanup a breeze. It's also guaranteed to be rust-free for a lifetime of durability.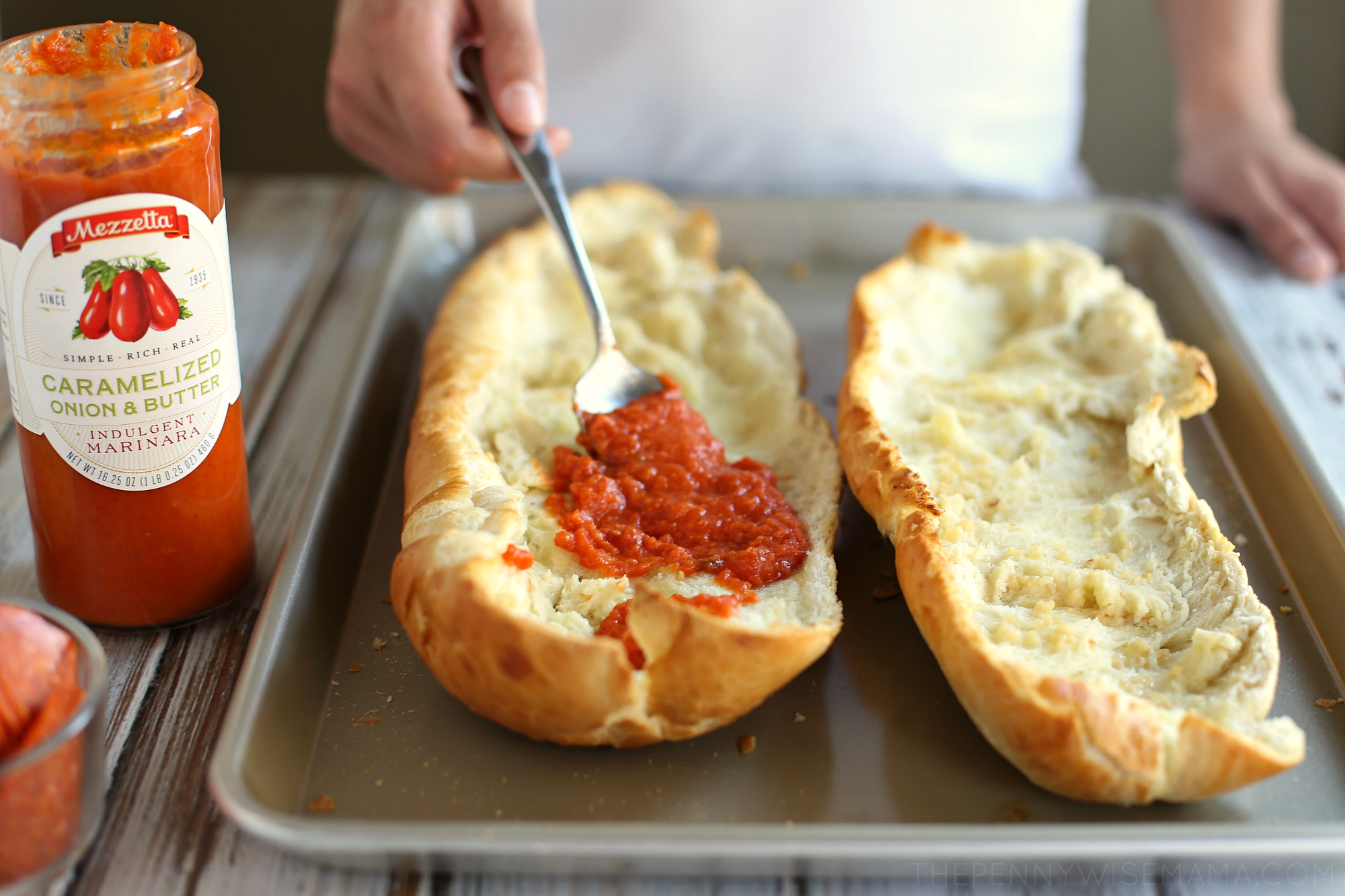 After you've toasted your bread in the oven, remove it and add your sauce and toppings of choice.
Then pop it back in the oven to bake for another 10-12 minutes to melt the cheese. That's it!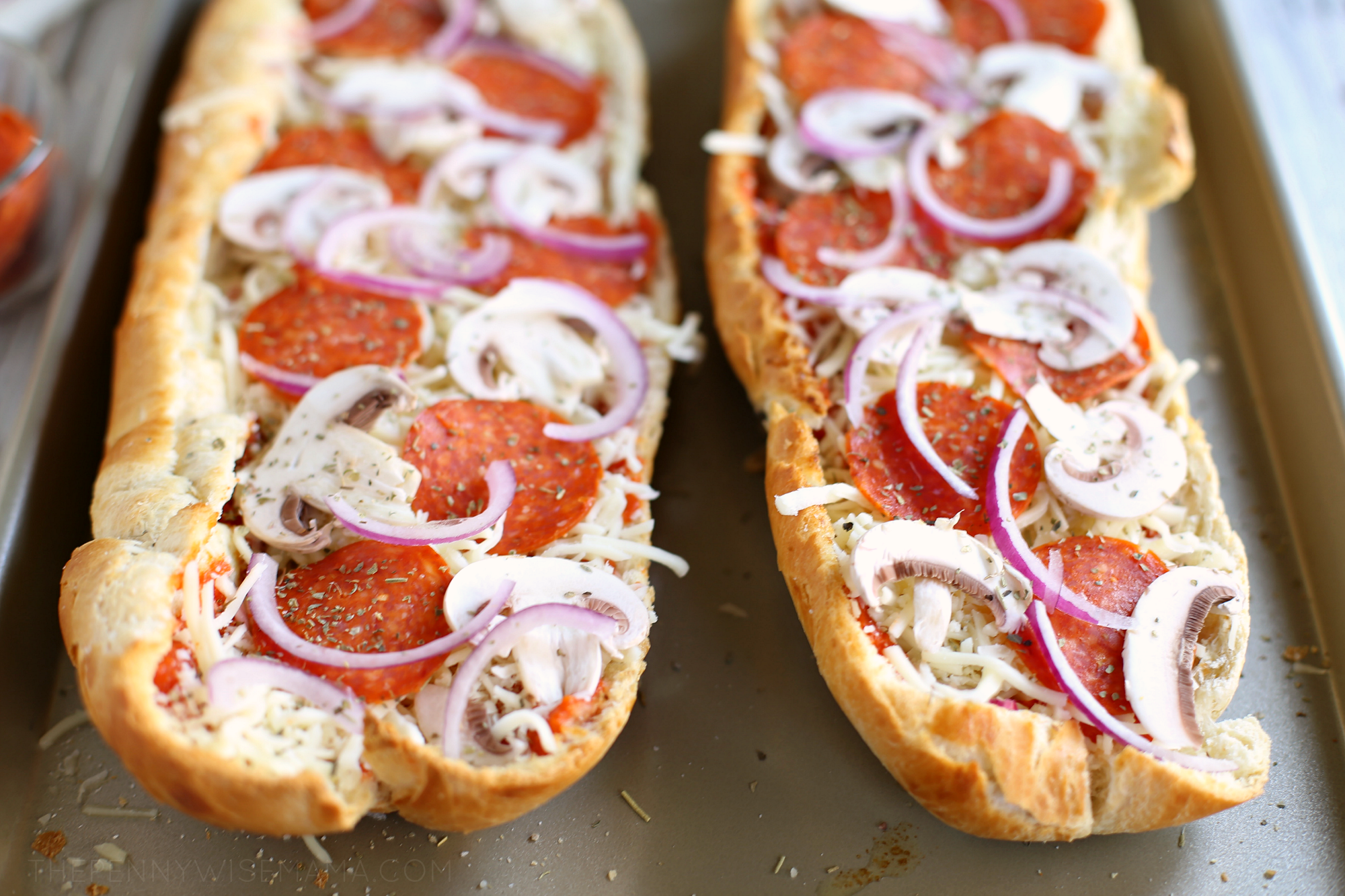 The best part about this meal is you can easily customize it to make everyone happy.
If your kids don't like all the toppings, you can easily make one half just sauce and cheese.
I topped ours with sauce, pizza cheese, mushrooms, red onions, and a little Italian seasoning for extra flavor. So yummy!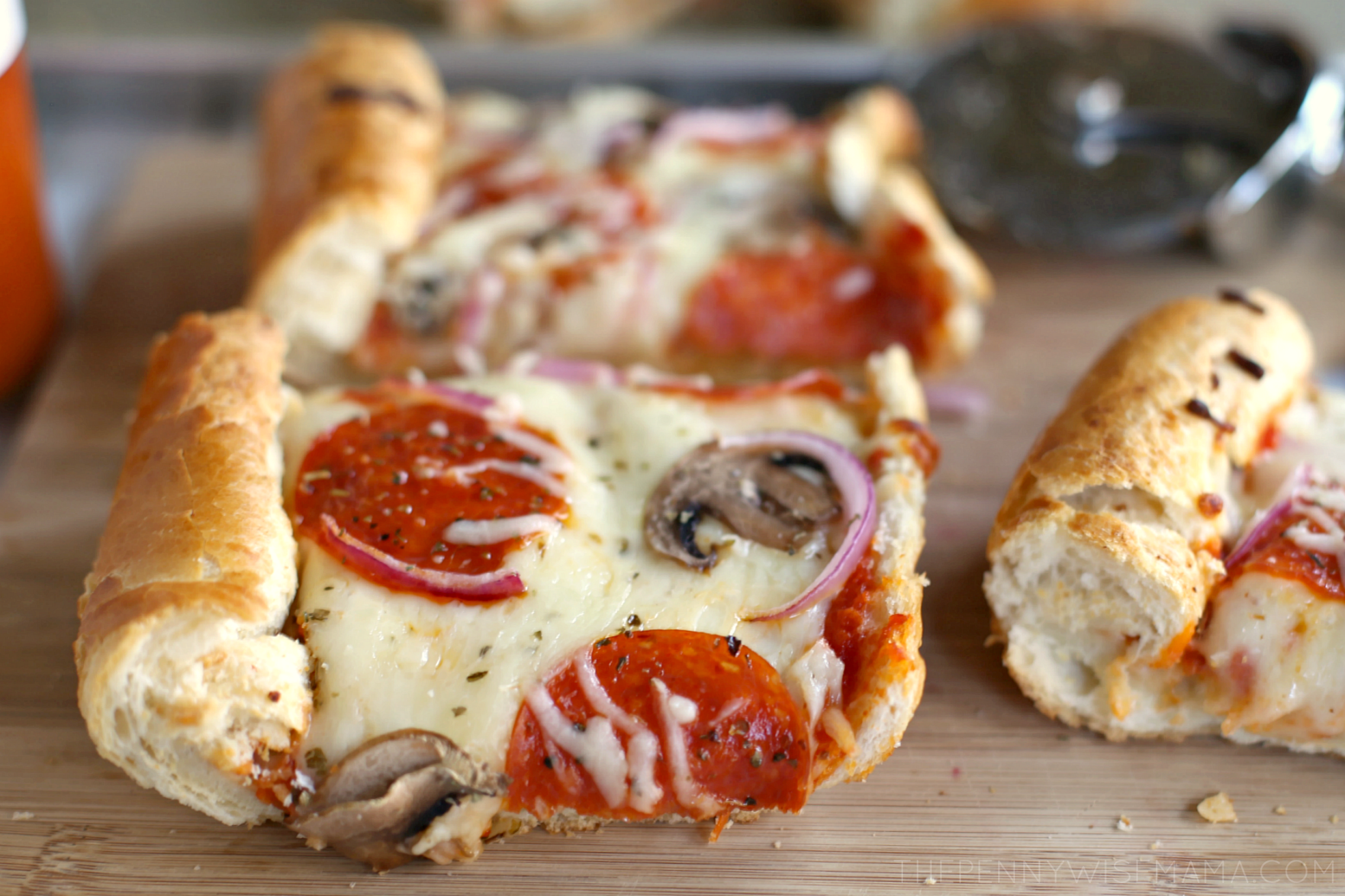 Have you tried Mezzetta marinara sauce or pizza sauce?