This post was sponsored by Starbucks as part of an Influencer Activation for Influence Central. I received compensation and complimentary products to facilitate my review.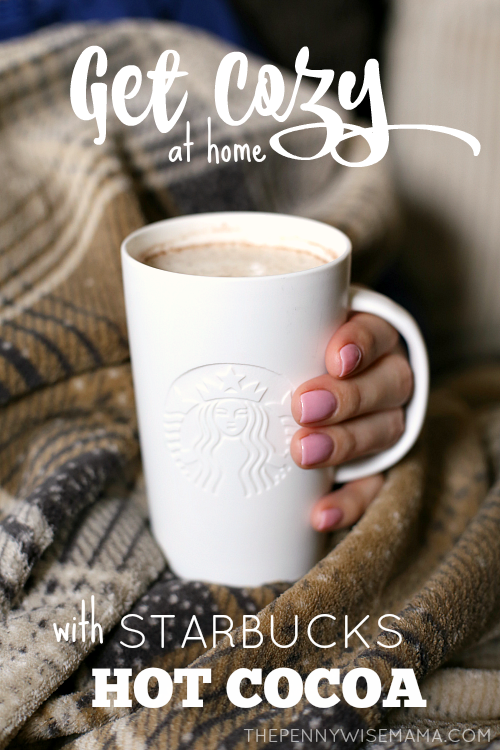 There is nothing I enjoy more on a cold day than cuddling up on my couch with a mug of hot cocoa and a cozy blanket. Whether it's to watch a movie, read books with my kids, or simply to enjoy some quiet time to myself, I make sure to have a warm drink to sip on. I'm a huge fan of Starbucks drinks, and while I prefer to stop at my local store to buy them, I also love the convenience of being able to make them at home. Thanks to Starbucks K-Cup pods, I can make my favorite drinks at home any day of the week!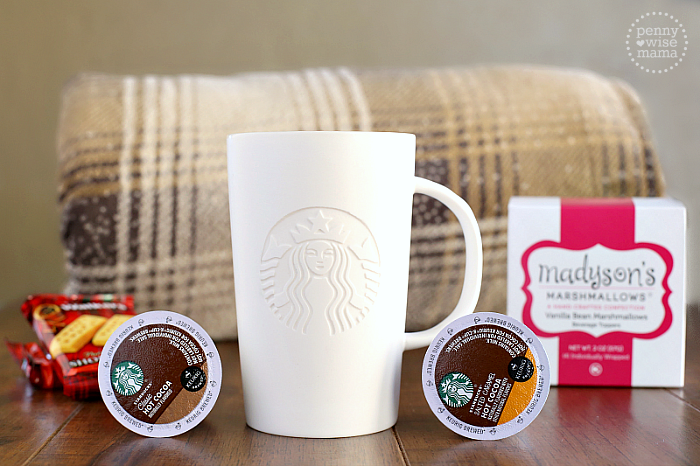 Relaxing at home with a decadent hot cocoa has never been easier. Made with real cocoa and non-fat milk, Starbucks new Classic Hot Cocoa and Salted Caramel Hot Cocoa K-Cup pods let you indulge with the push of a button. Created especially for your Keurig brewer, each flavor is made with real cocoa and non-fat milk for a cup of rich, chocolaty comfort.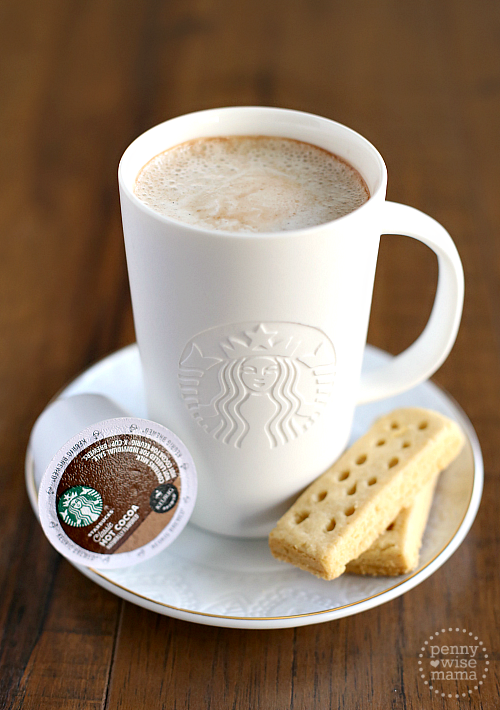 Whether you prefer classic hot cocoa or one with added flavor, you are in for a treat. The Starbucks Classic Hot Cocoa is rich, creamy and chocolaty, while the Salted Caramel Hot Cocoa is velvety and perfectly complemented by a pinch of sea salt and a dash of natural caramel flavor. Each flavor is delicious as is, but for an even more decadent treat, add marshmallows, caramel sauce or chocolate syrup.
Soon winter will be over and we will be enjoying warmer temps and cold, refreshing drinks. Until then, I will take comfort in wearing layers and enjoying my time at home with my family. After all it's the one time of year you can get away with staying in your sweats all day and relaxing at home with a cozy blanket and a mug of Starbucks Hot Cocoa!
Starbucks Cozy Collection Giveaway
I'm staying warm this winter with my Starbucks Cozy Collection. The exciting thing is you can stay warm too by entering to WIN a Cozy Collection of your own!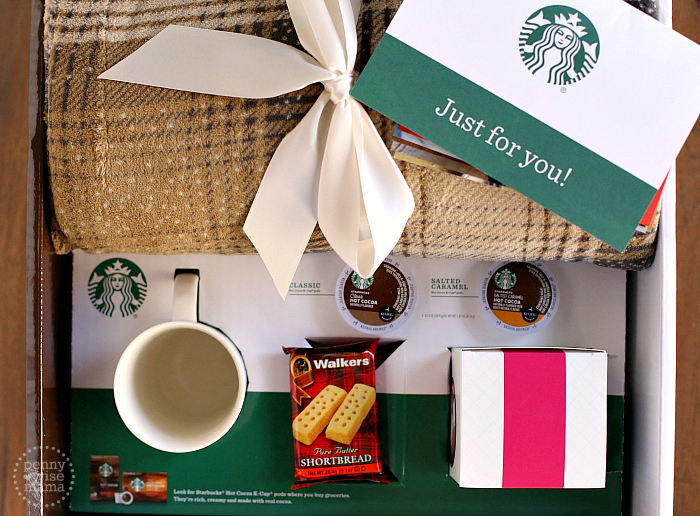 The Starbucks Cozy Collection includes:
A special blanket, perfect for snuggling, cuddling or snoozing
A mug to fill with cocoa for a tasty, cozy treat
Starbucks® Classic and Salted Carmel K-Cup® pods, made with real cocoa
Marshmallows and shortbreads to put the finishing touches on your cocoa
$5 Starbucks Card and exclusive offer on Starbucks® Hot Cocoa K Cup® pods
Click here to enter for your chance to WIN a Starbucks Cozy Collection!
Have you tried Starbucks Hot Cocoa K-Cup pods? Which flavor is your favorite?