Looking for the best crispy, smoked chicken wings? These wings are not only delicious and easy to make, but they are also perfectly crispy! Read on to see how to make them, plus see how Perdue Farms' new home delivery bundle boxes can help save you time. I partnered with Perdue Farms to bring you this post. All opinions are my own.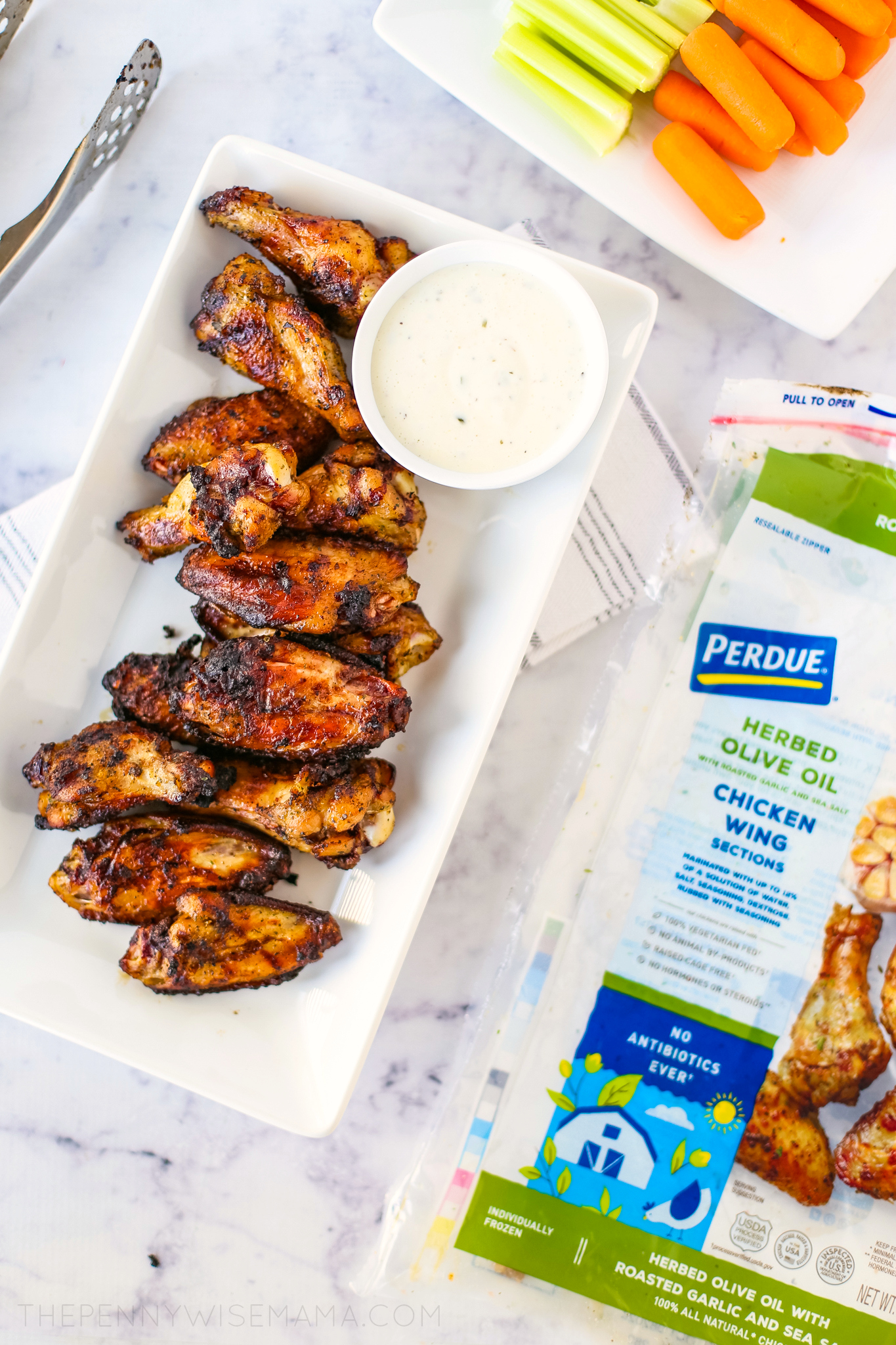 Wing night has been a family tradition of ours for many years. We used to order them from a local place, but ever since my hubby got his new electric smoker, he's been making them from scratch. They are so good and it saves us a ton of money!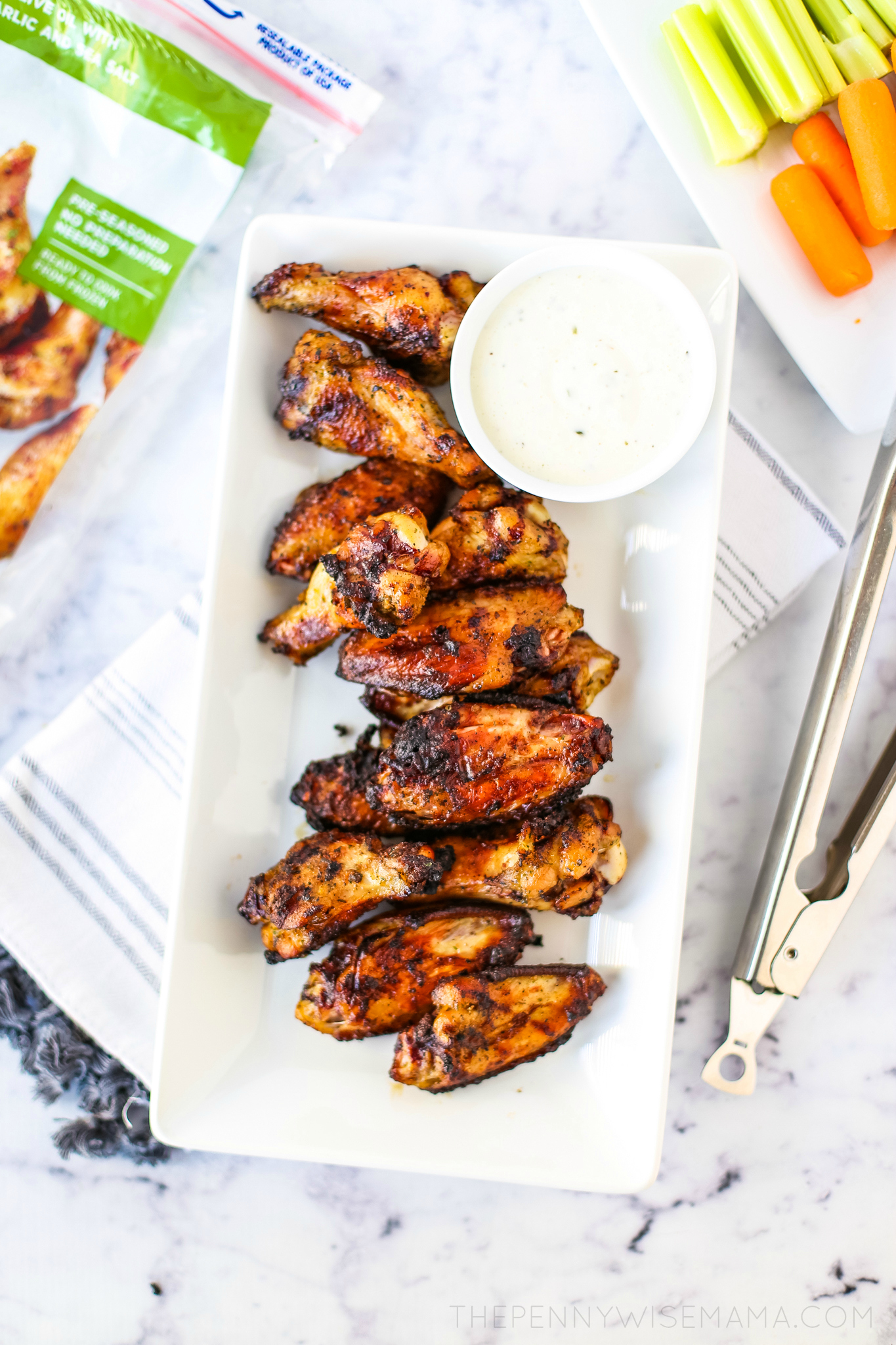 Wings are actually pretty easy to make — the key is to make sure they are seasoned well and cooked properly. If my hubby has plenty of time, he will buy fresh wings from the deli, marinate them for at least an hour, and then grill them on the smoker. They are amazing but time-consuming.
We recently received Perdue Herbed Olive Oil with Roasted Garlic and Sea Salt Chicken Wing Sections in our first Perdue Farms Gatherings Box (read more about that below) and I knew we had to try them on our smoker.
The Perdue wings come fully seasoned and ready to cook from frozen, so all you have to do is throw them on your grill or smoker. You can also bake them in your oven or air fry them. They are a huge time saver!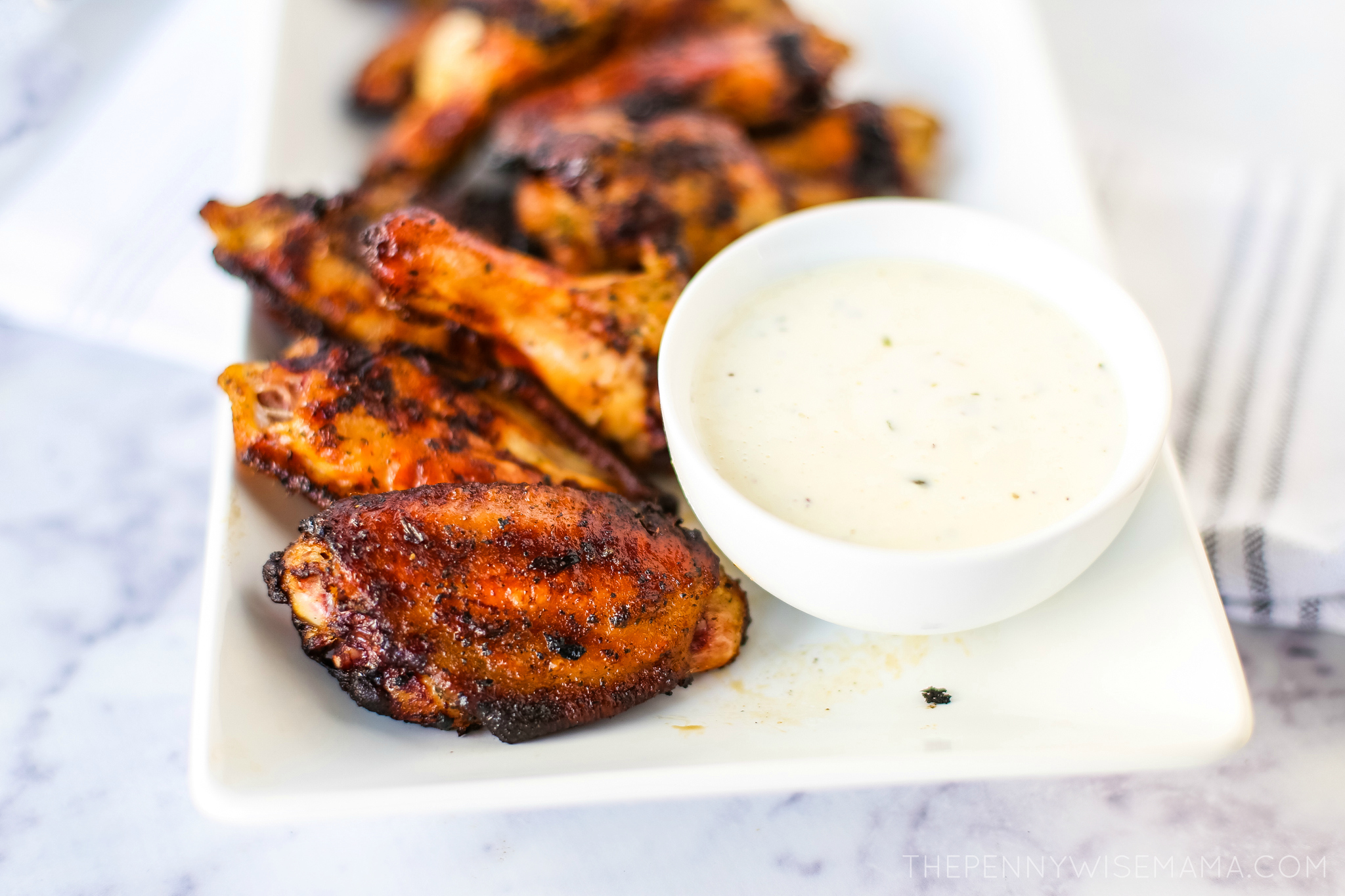 If you've ever baked chicken wings in the oven, you've probably discovered that they don't get super crispy. That's totally fine if you prefer softer skin. But if you love your wings to be crispy on the outside and tender on the inside, smoking them is the way to do it!
How to Smoke Frozen Chicken Wings
Smoking frozen chicken wings is easier than you might think. The only difference between cooking them from frozen versus fresh is they will take a little more time.
Start by preheating your smoker to 400 degrees. While it's heating up, you can take your bag of Perdue Herbed Olive Oil with Roasted Garlic and Sea Salt Chicken Wing Sections out of the freezer and set aside.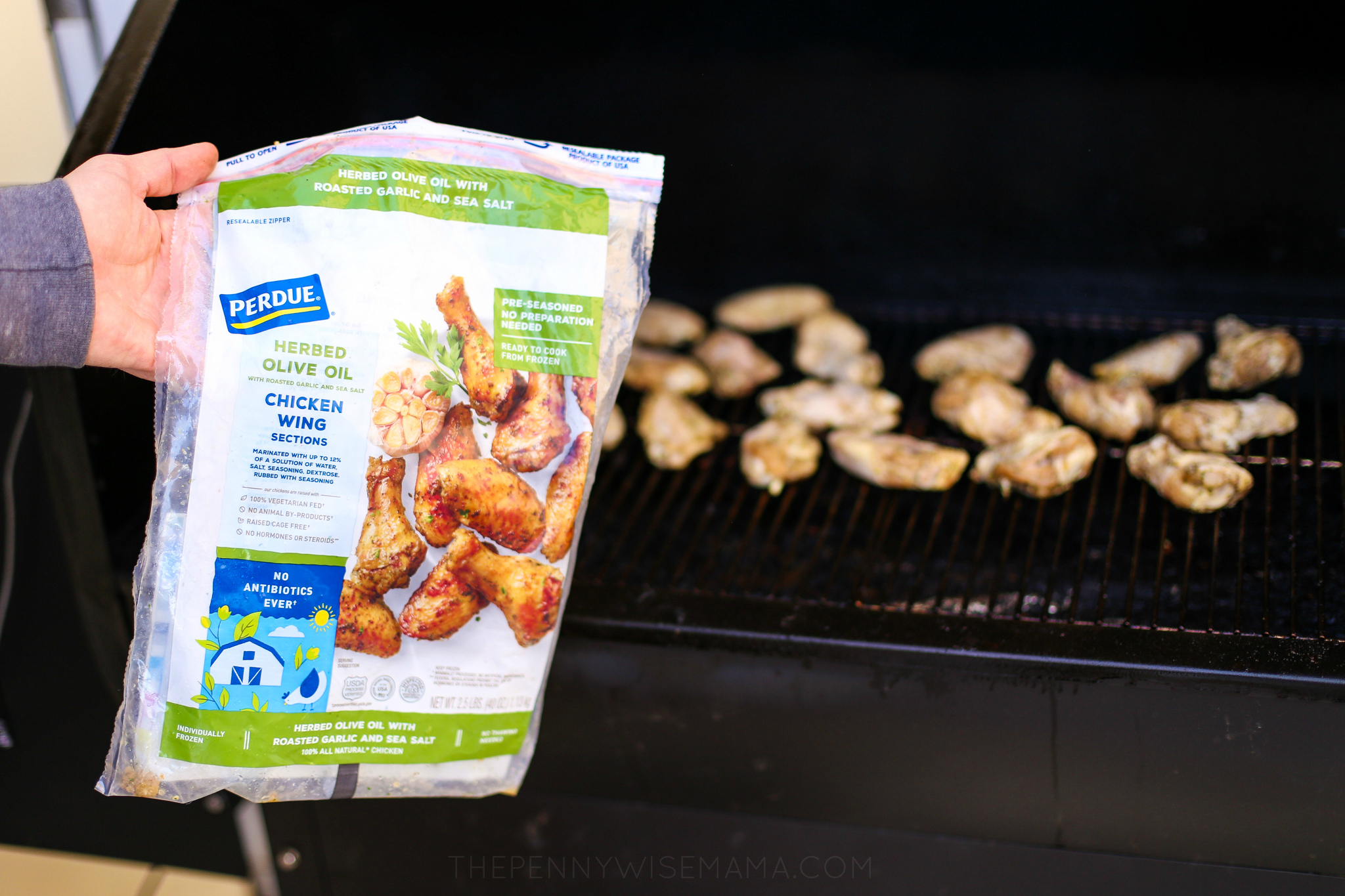 Once your smoker has preheated, position the wings so that they are evenly spaced on the grill surface. If your smoker has a built-in meat thermometer, insert it into one of the wings. Close the lid and let the wings cook for 20-25 minutes. The longer you leave them on at the high heat, the crispier the wings will turn out.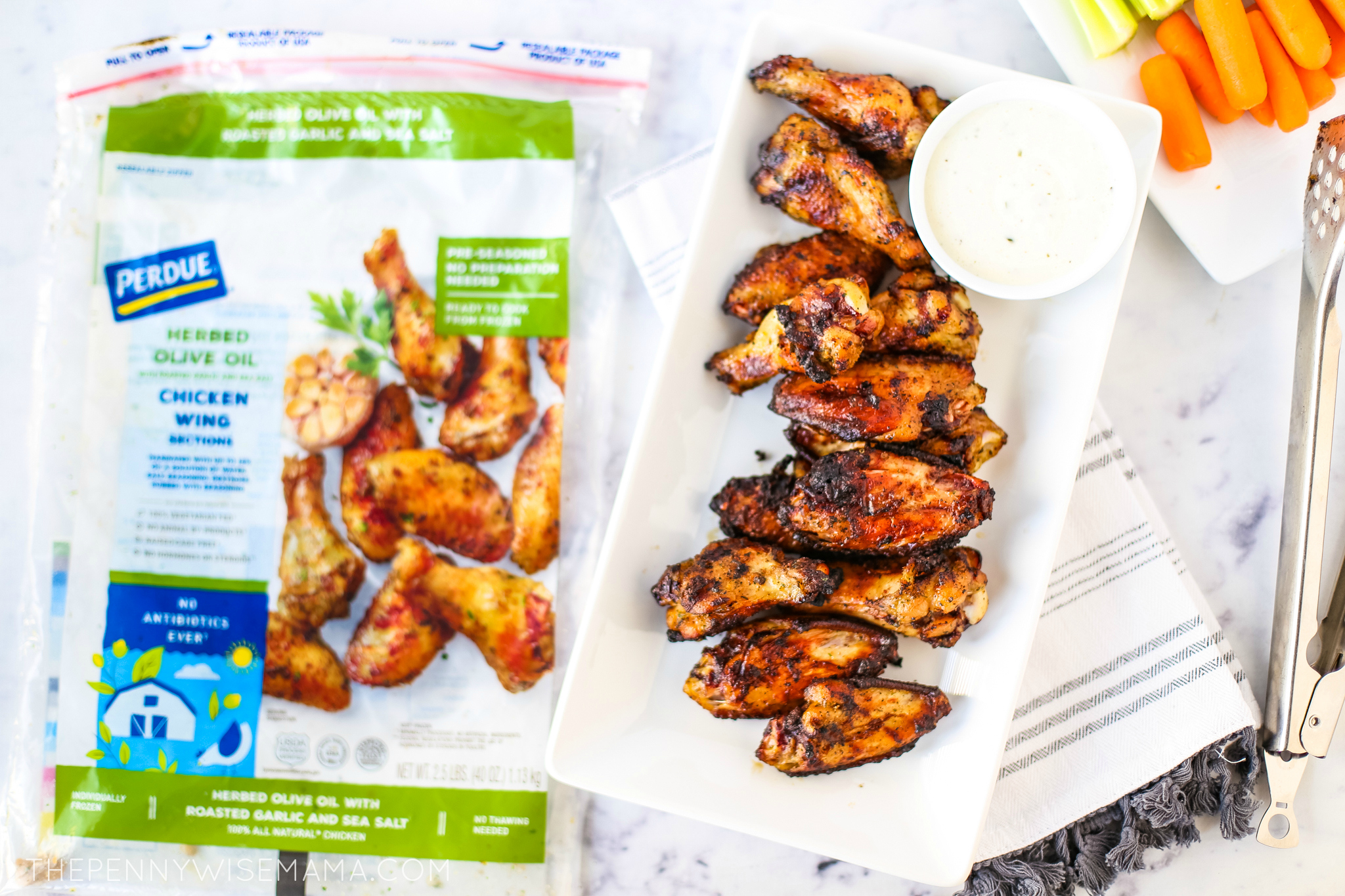 Next, reduce the heat on your smoker to 225 degrees. Continue smoking until wings have an internal temperature of 165-175 degrees. This should take approximately 25-30 minutes. Time will vary depending on the size and style of your smoker.
Keep in mind, cooking times can be affected by the outside temperature and how many times you open the lid to your smoker.
What to Have with Your Crispy Smoked Chicken Wings
The Perdue Herbed Olive Oil with Roasted Garlic and Sea Salt Chicken Wings are perfectly seasoned and taste great by themselves. If you want to kick them up a notch, you can get creative and add any spices or sauces you'd like!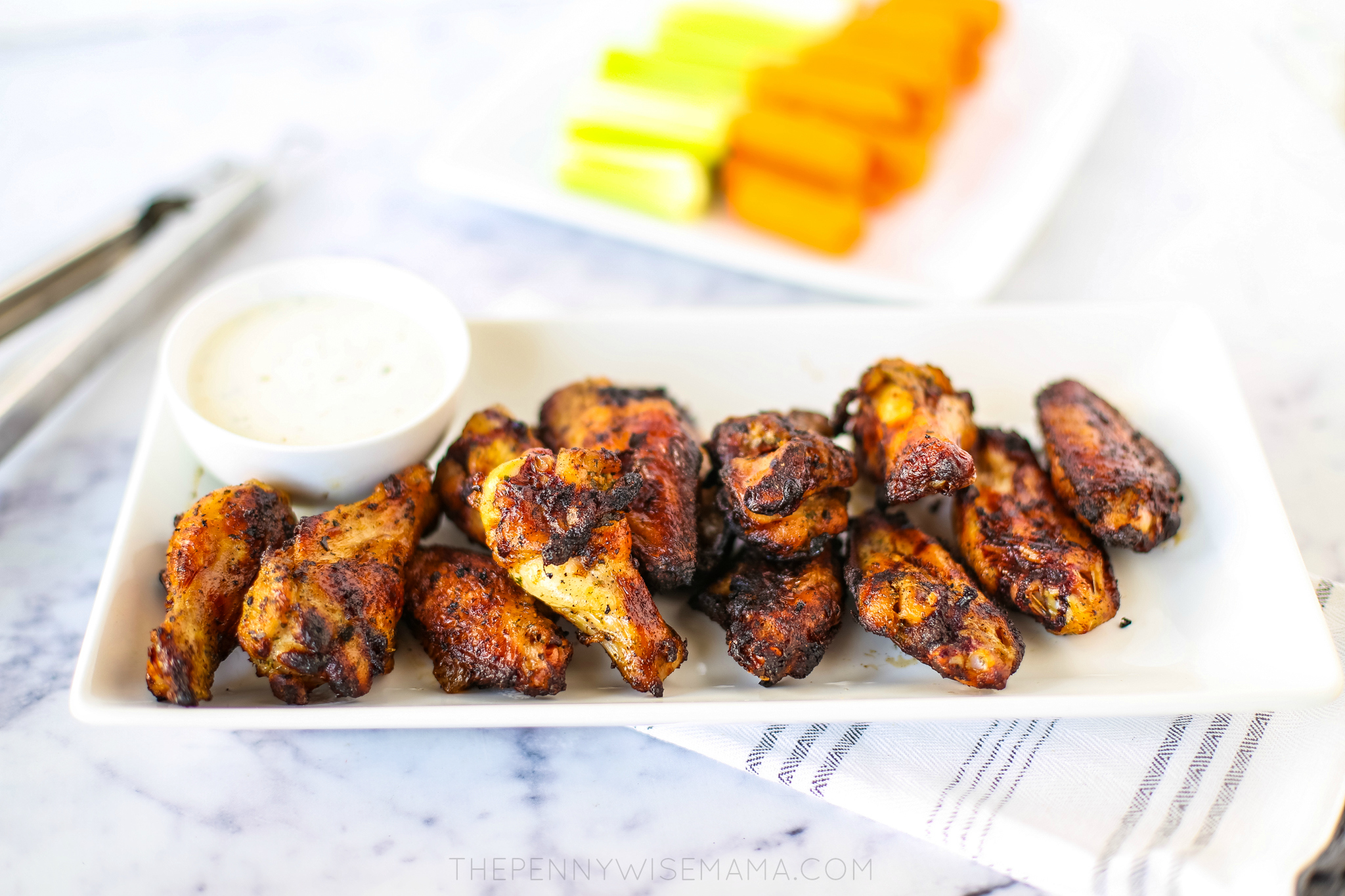 We enjoyed ours with hot sauce and ranch dressing, as well as fresh carrots and celery as sides.
New Perdue Farms Home Delivery Bundles
Did you know that Perdue Farms is more than just chicken? As someone who has been buying Perdue chicken for years, I was surprised to learn that the company boasts a full line of premium protein products and brands, including Niman Ranch, Coleman Natural, Perdue Chicken, Perdue Harvestland, Panorama Meats, Spot Farms, Full Moon and more.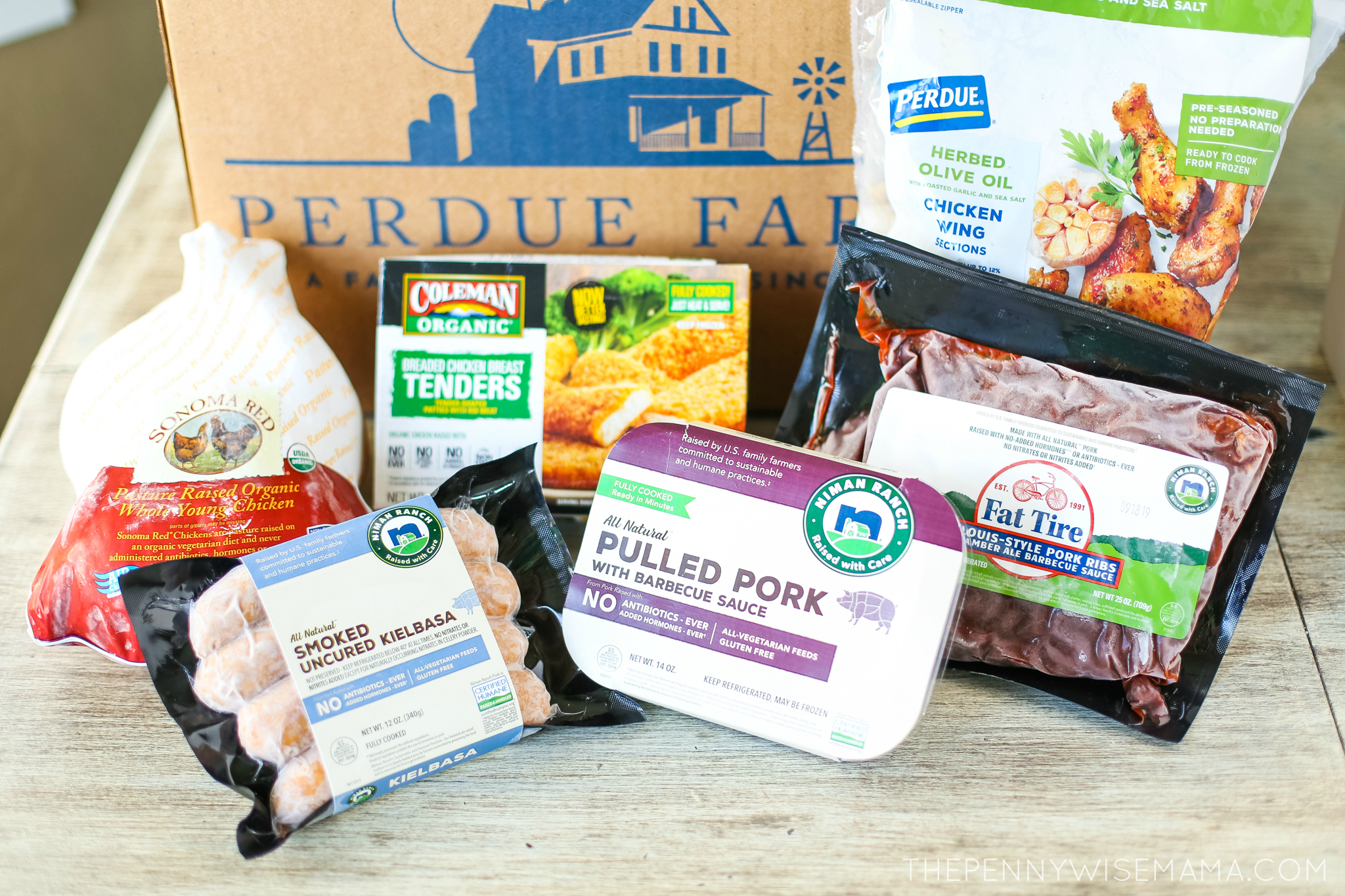 Over the last 10 years, Perdue Farms has transitioned from conventional chicken & turkey production to becoming the #1 supplier in the U.S. for Organic Chicken as well as a leader in premium Beef, Pork, Lamb, Pasture Raised, Grass-fed, Heritage Breed, Antibiotic Free (No Antibiotics Ever), Non-GMO, Ever, Certified Humane, GAP & more.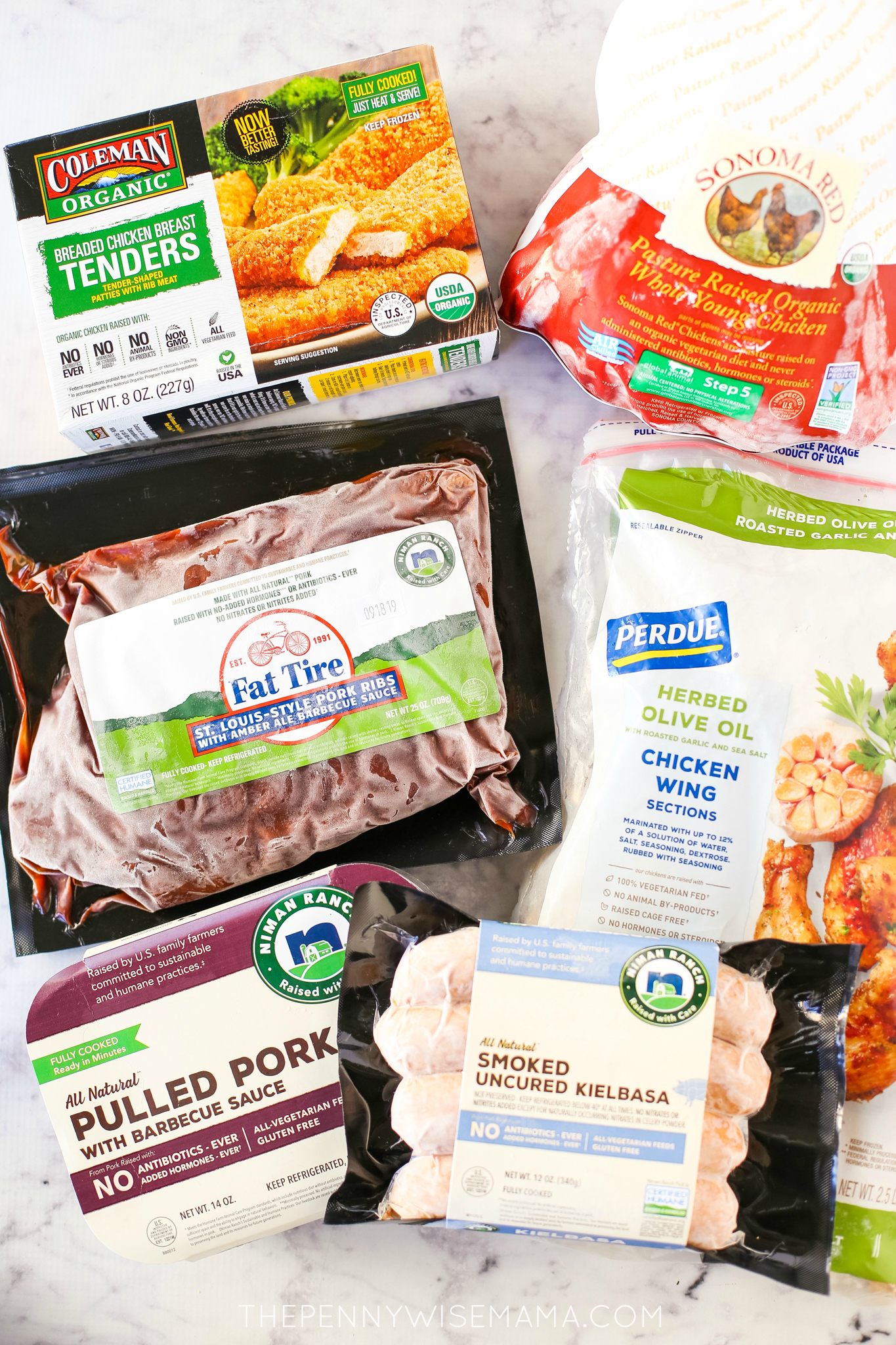 The super exciting thing is Perdue Farms is working directly with small family farmers to raise animals with care and deliver premium proteins directly to your door!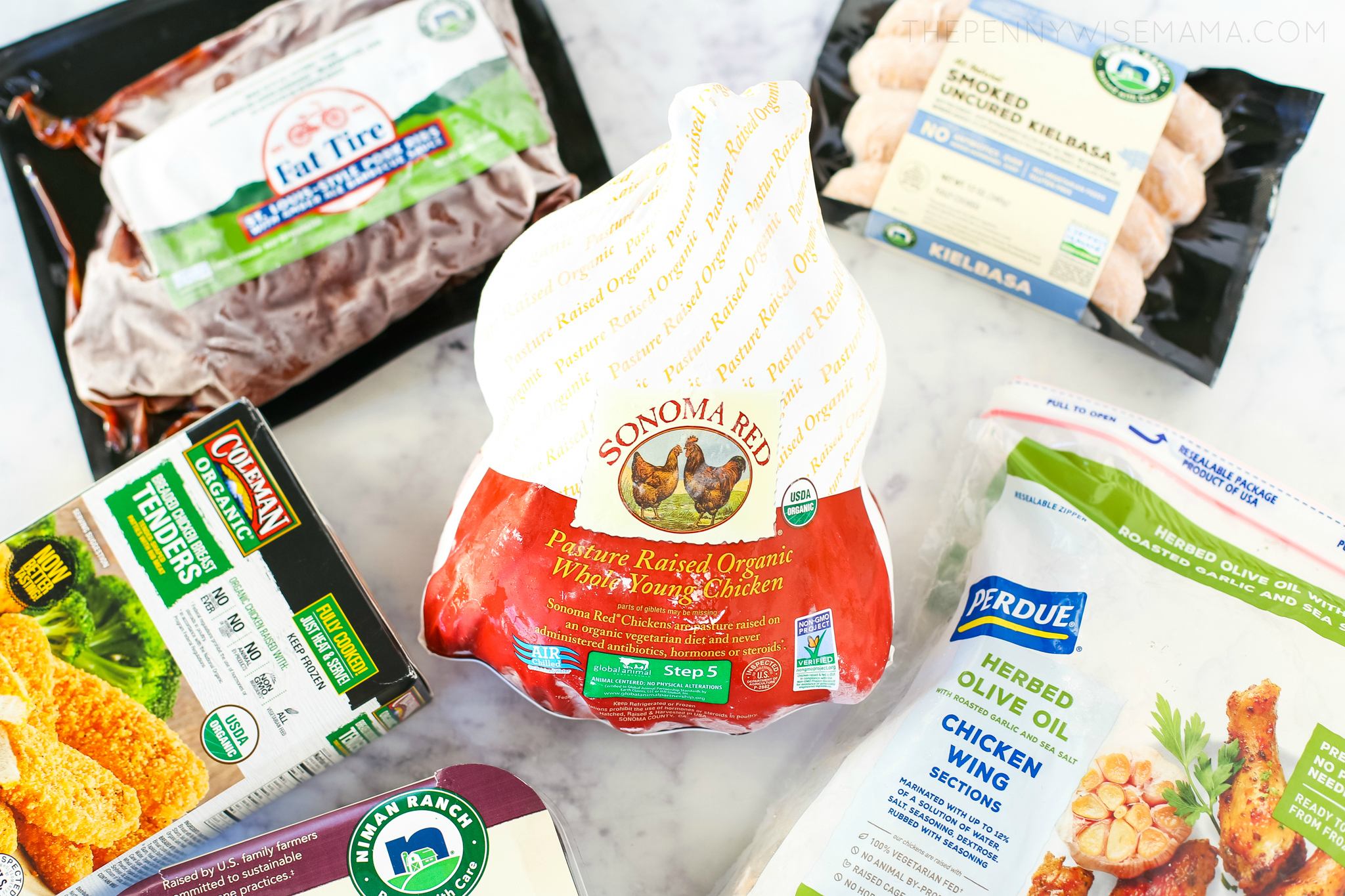 As I mentioned earlier, we received the Perdue Farms Gatherings (Medium) Bundle which is perfect for impromptu gatherings as well as sit-down family feasts. From the eco-friendly packaging to the selection of high-quality natural/organic meat to the fact that it was delivered right to my doorstep, I am so impressed with my first box! We will definitely be ordering more!
Perdue Farms Bundle Promo Code
Order your first Perdue Farms bundle and get 10% off + free Perdue Harvestland Diced Chicken Breasts with promo code FARMER10. There are so many different options to choose from to meet your needs!