Looking for an easy game day pizza recipe? Look no further than these mini tortilla pizzas shaped like footballs! Topped with RAGÚ® Pizza Quick Traditional Sauce, mozzarella cheese, and your favorite meats and veggies, they are a crowd favorite. The best part is they only take about 20 minutes to make! This post is sponsored by Ragu.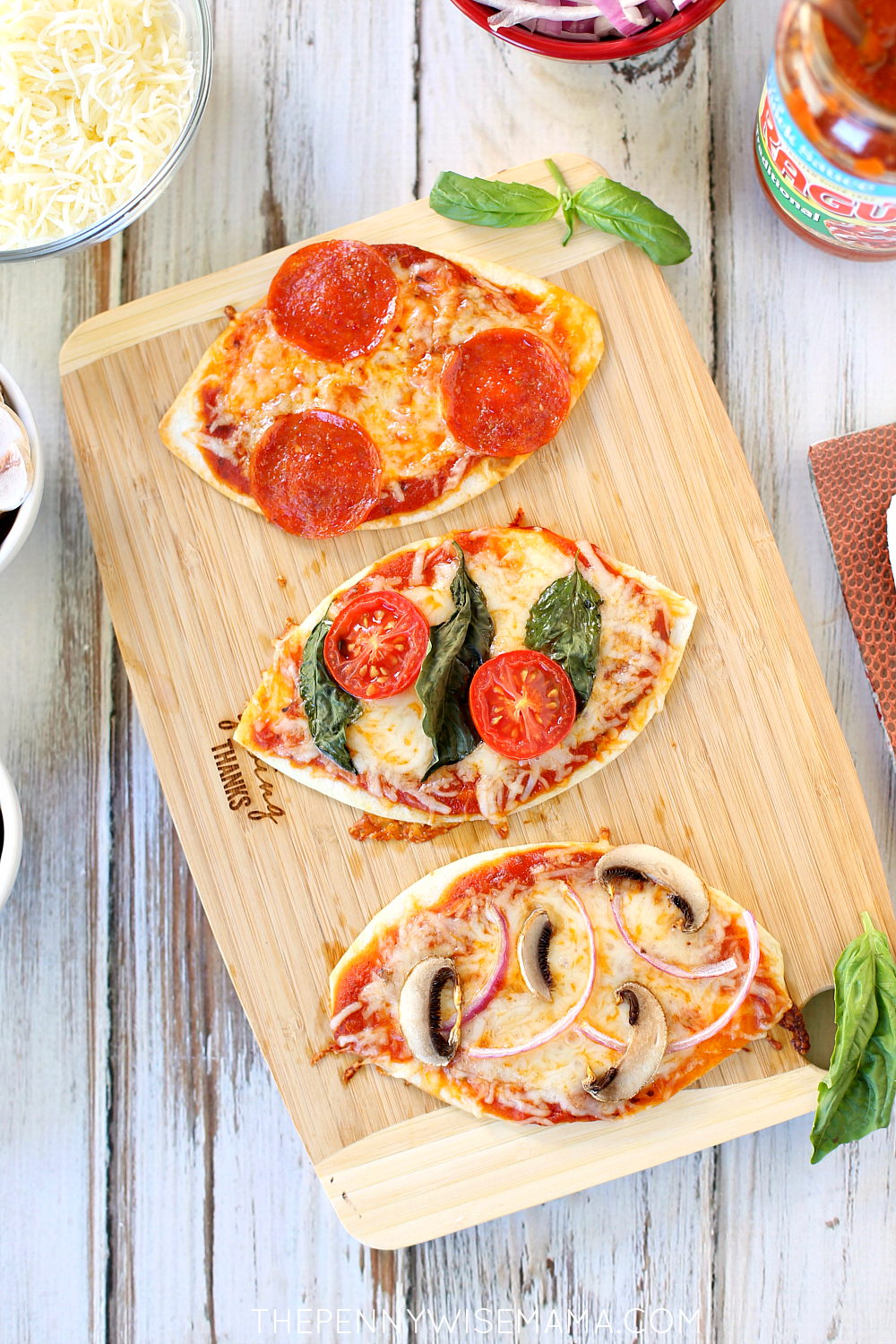 I always look forward to Game Day because it means I get to spend quality time with my family and friends, and best of all, eat yummy food! Pizza is the quintessential Game Day food for obvious reasons — it's delicious, easy to prepare, and can be customized to everyone's liking. Sometimes we order ours from our local pizza place, but I've found it's so much cheaper to make it at home.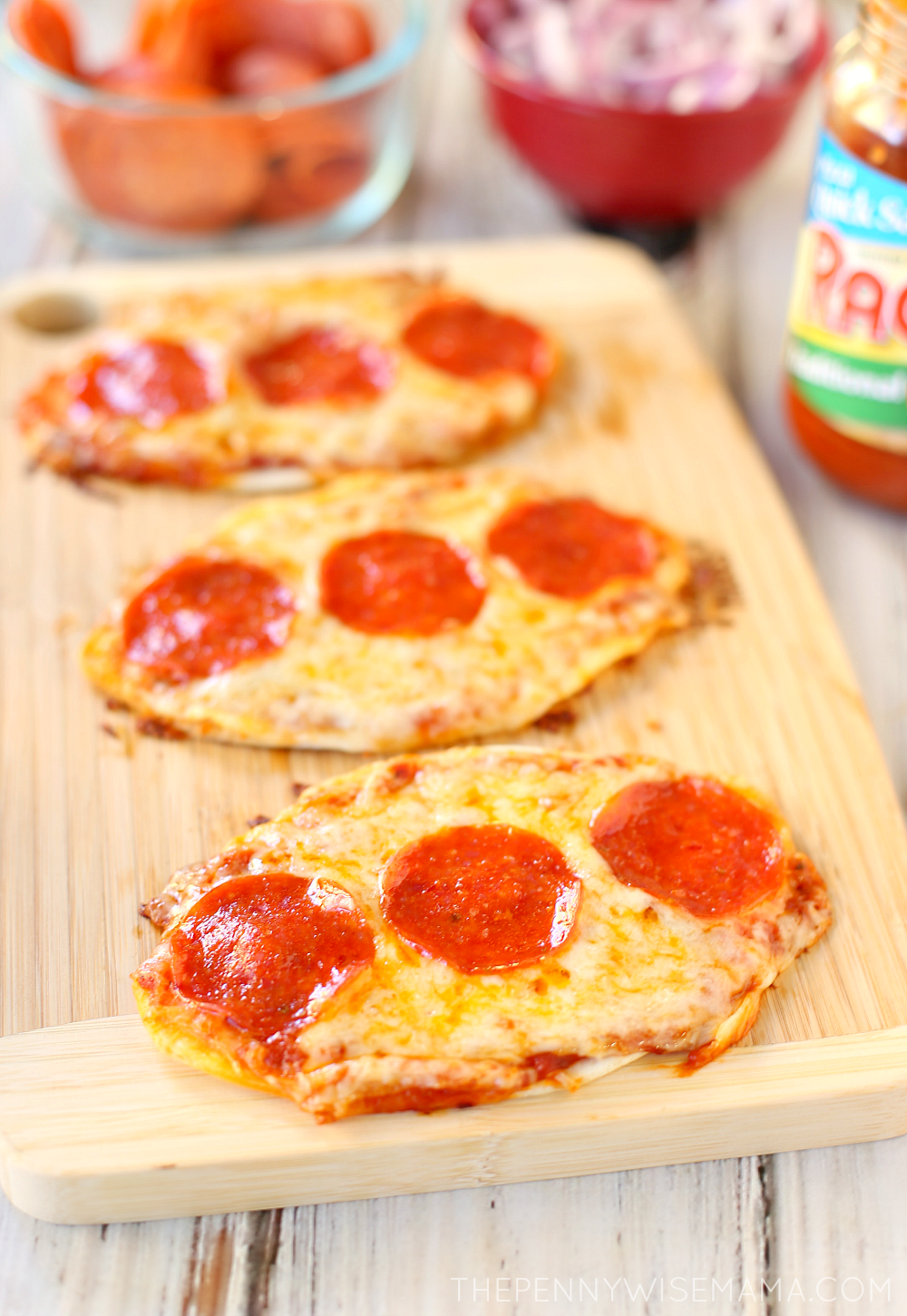 Now, I know what you're thinking…homemade pizza is not cheap, or easy to make. I hear you! This is true if you are making it 100% from scratch. Ain't nobody got time for that. I'm all about saving time in the kitchen, so I have found that either buying pre-made pizza dough or pizza crust is a great way to save time and money.
Another pizza hack that my husband and I have been doing for years is using tortillas for the crust. It's the easiest way to make thin crust pizza at home!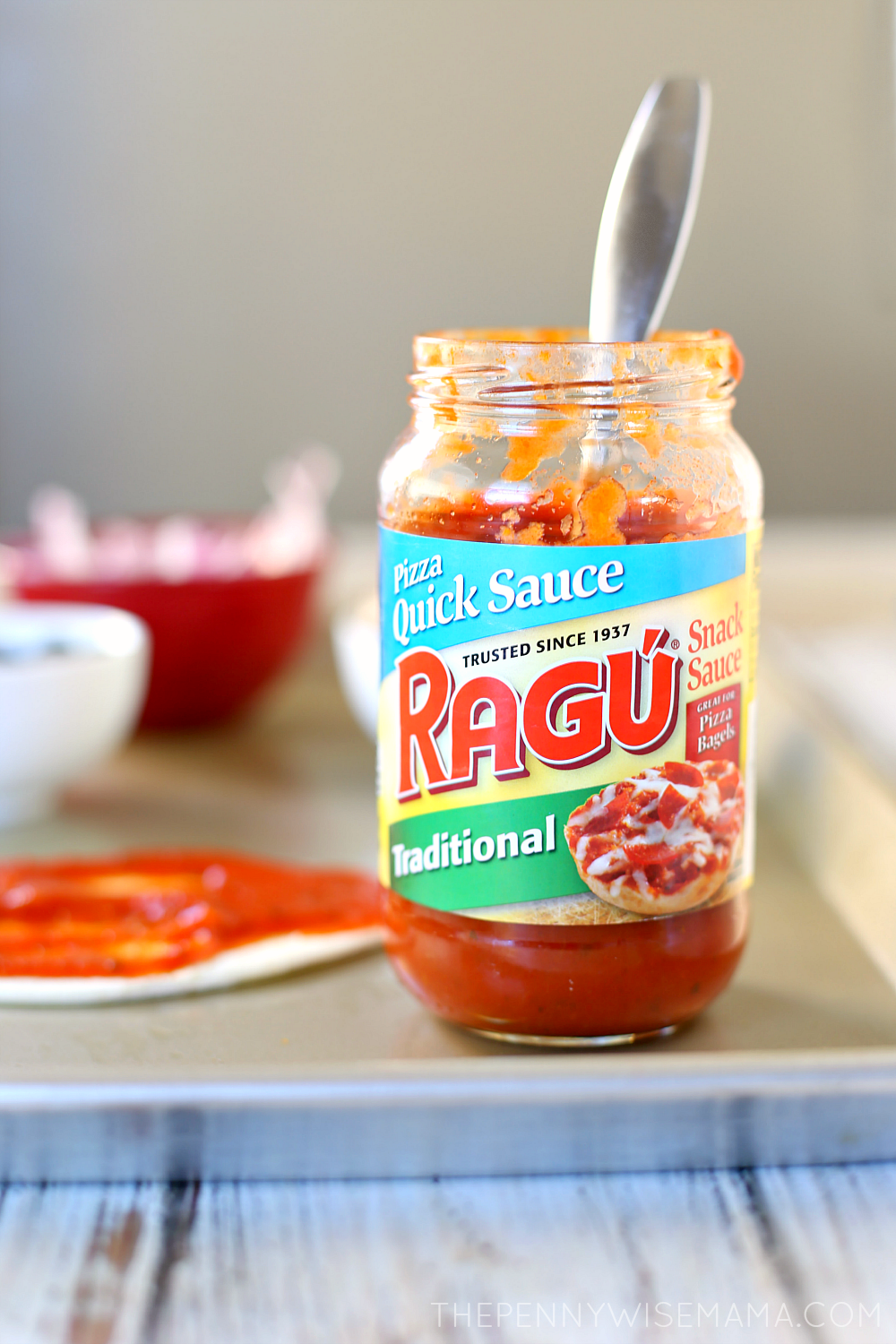 To make tortilla pizza, you can use any kind of tortillas you want. Sometimes we use the burrito size, but it's also fun to use the mini fajita size.
Simply top with pizza sauce, like RAGÚ® Pizza Quick Traditional Sauce, and all of your favorite toppings and pop in the oven. Easy peasy! The kids love it and it's great because you can customize each pizza to your liking.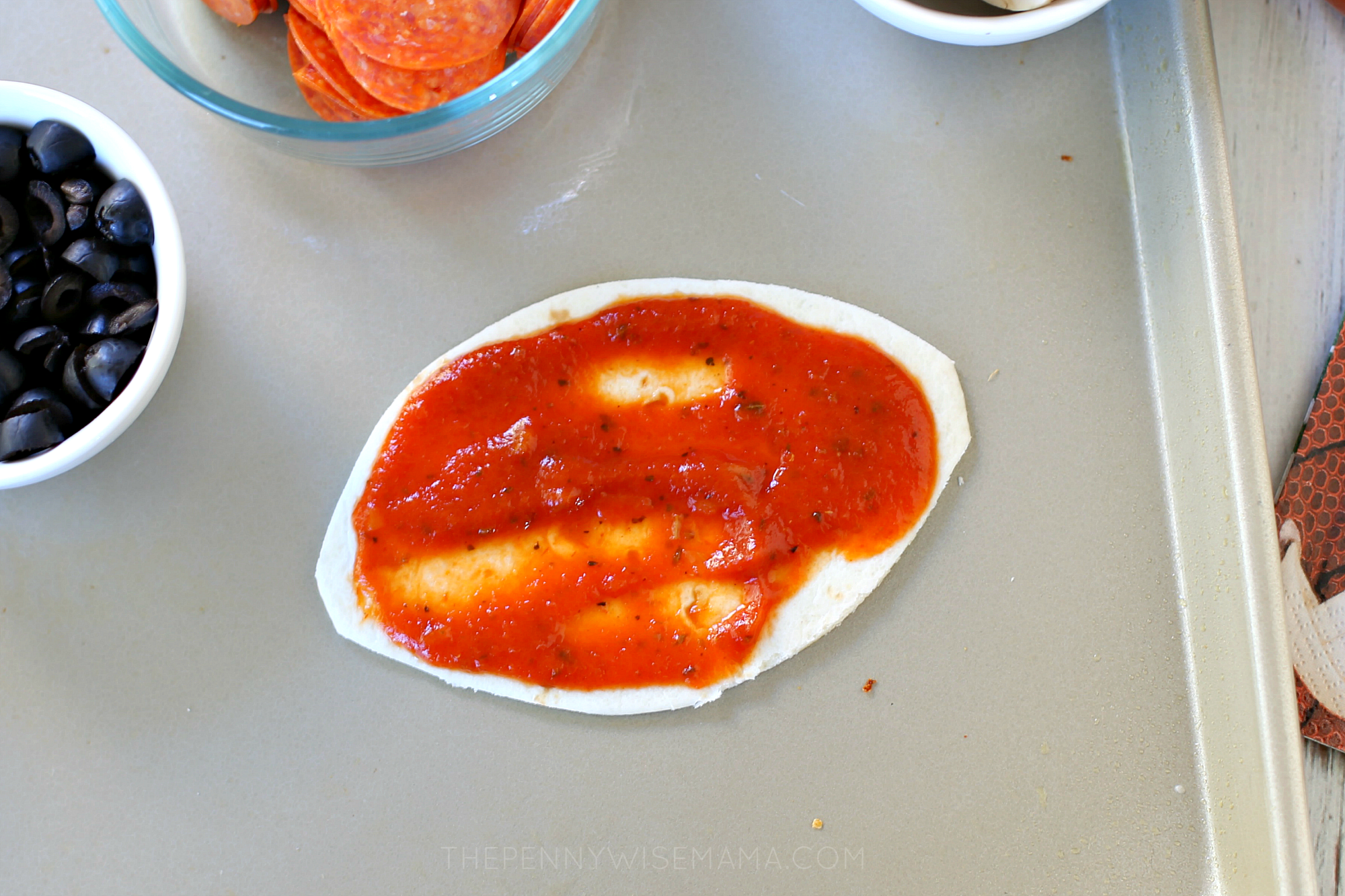 With it being football season, I thought it would be fun to turn our mini pizzas into footballs to create the perfect Game Day snack. Using mini flour tortillas and a pizza cutter, I cut the tops and bottoms off of each tortilla to form a football shape.
I found that the easiest way to do this is to shape one tortilla into a football just how you like it, and then use that one as a template. Simply place the football template on top of each tortilla and cut out around it with the pizza cutter.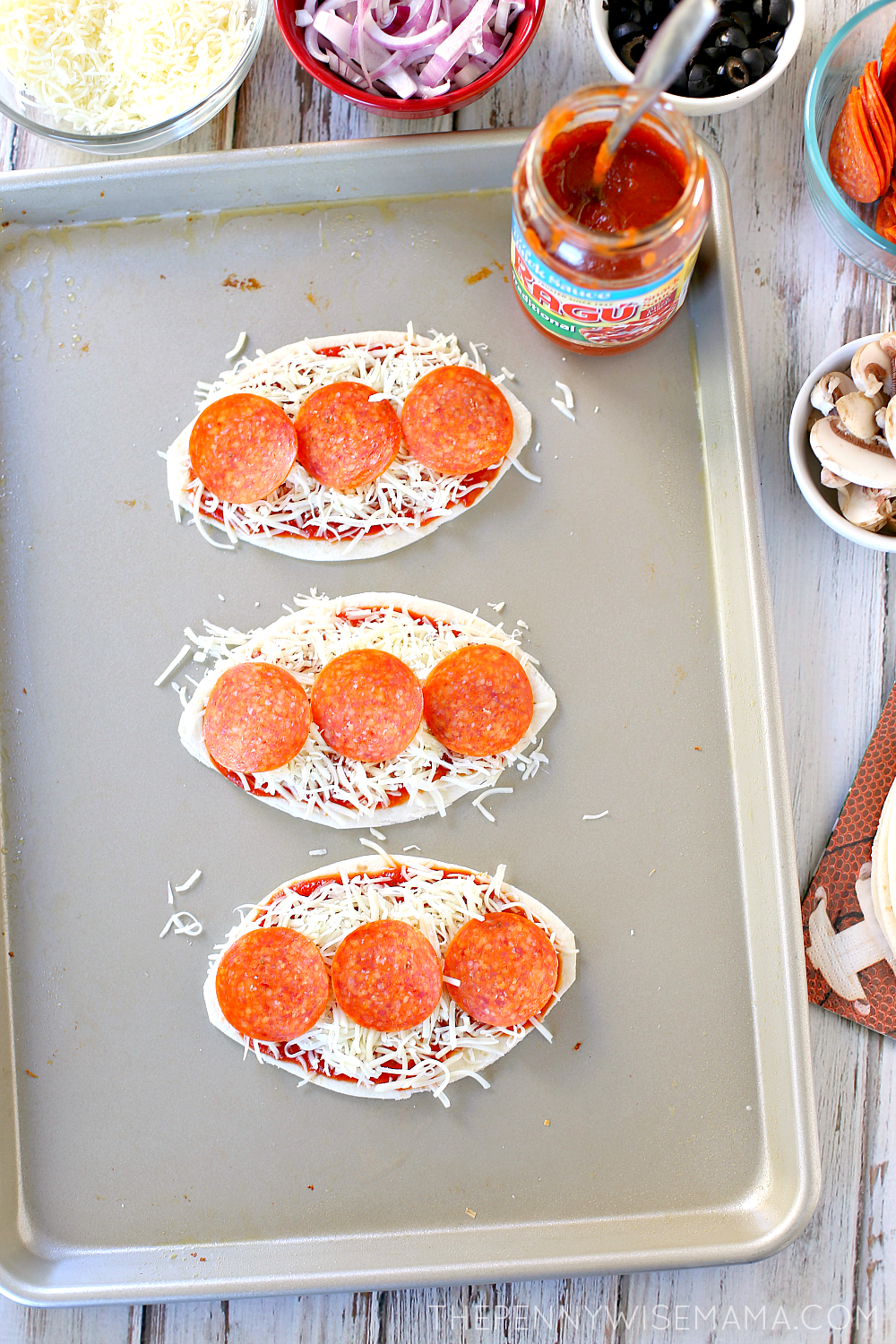 After you have all your footballs cut out, get creative and build your mini pizzas! Top each one with pizza sauce, mozzarella cheese, and toppings such as pepperoni, sausage, onions, mushrooms, black olives, green peppers, basil, tomatoes, and more.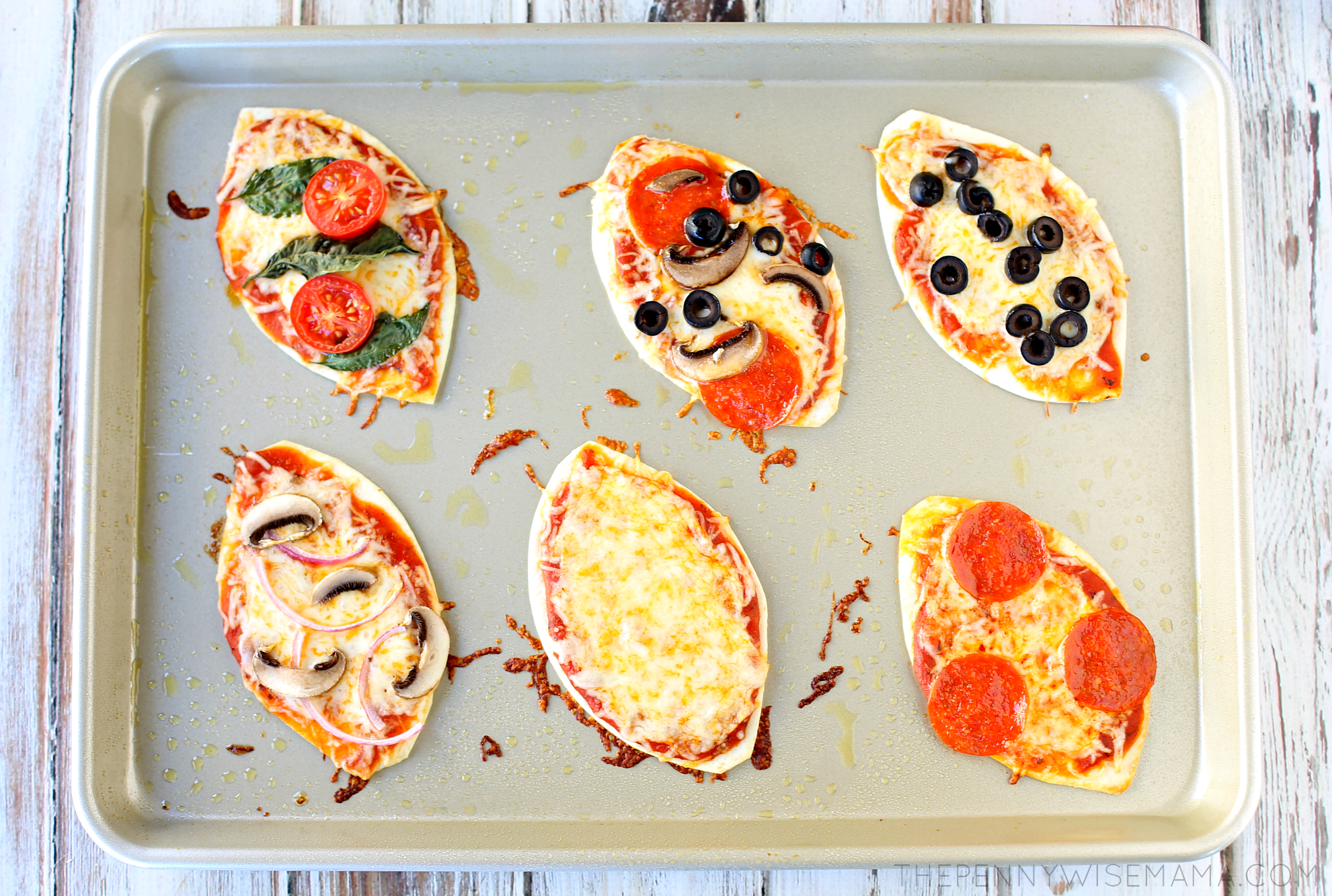 If you're hosting a large group, I recommend cutting up all the veggies and making the football tortillas ahead of time, that way you don't have to stress about it when everyone is ready to eat.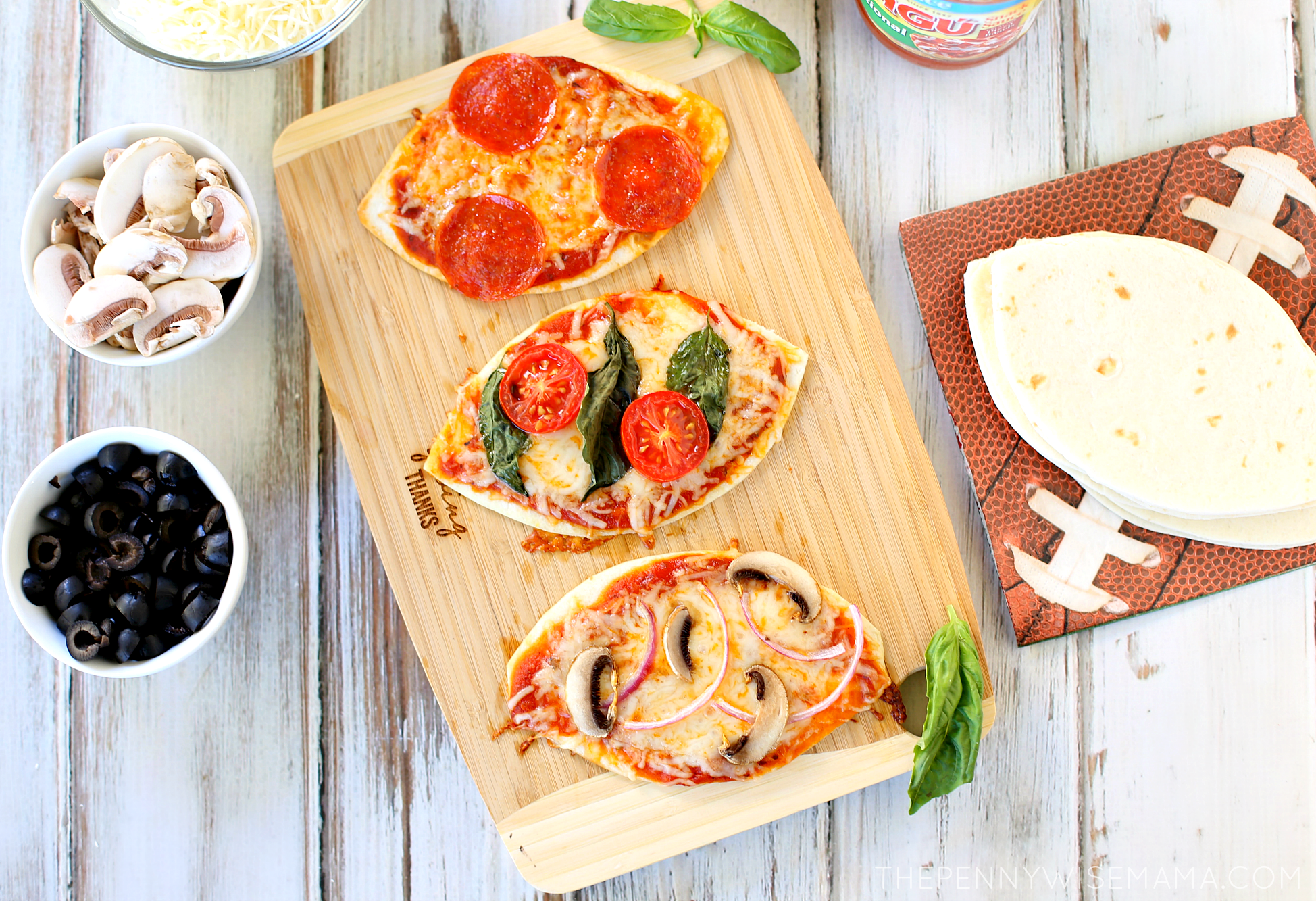 These mini pizzas are perfect for serving at your next Game Day celebration! Set up a pizza bar and let your guests build their own pizzas to enjoy while they watch the big game.
Looking for more great homemade pizza recipes? Try this delicious recipe for French Bread Pizza!
Have you ever made tortilla pizza before? What are your favorite toppings?