Despicable Me 3 is finally here! My family loved the first two Despicable Me movies, as well as the Minions movie, so we were super excited to find out our favorite characters were returning for a sequel. The new release is rated PG and is in theaters now. To celebrate, my kids and I made a fun treat — Minions Muddy Buddies!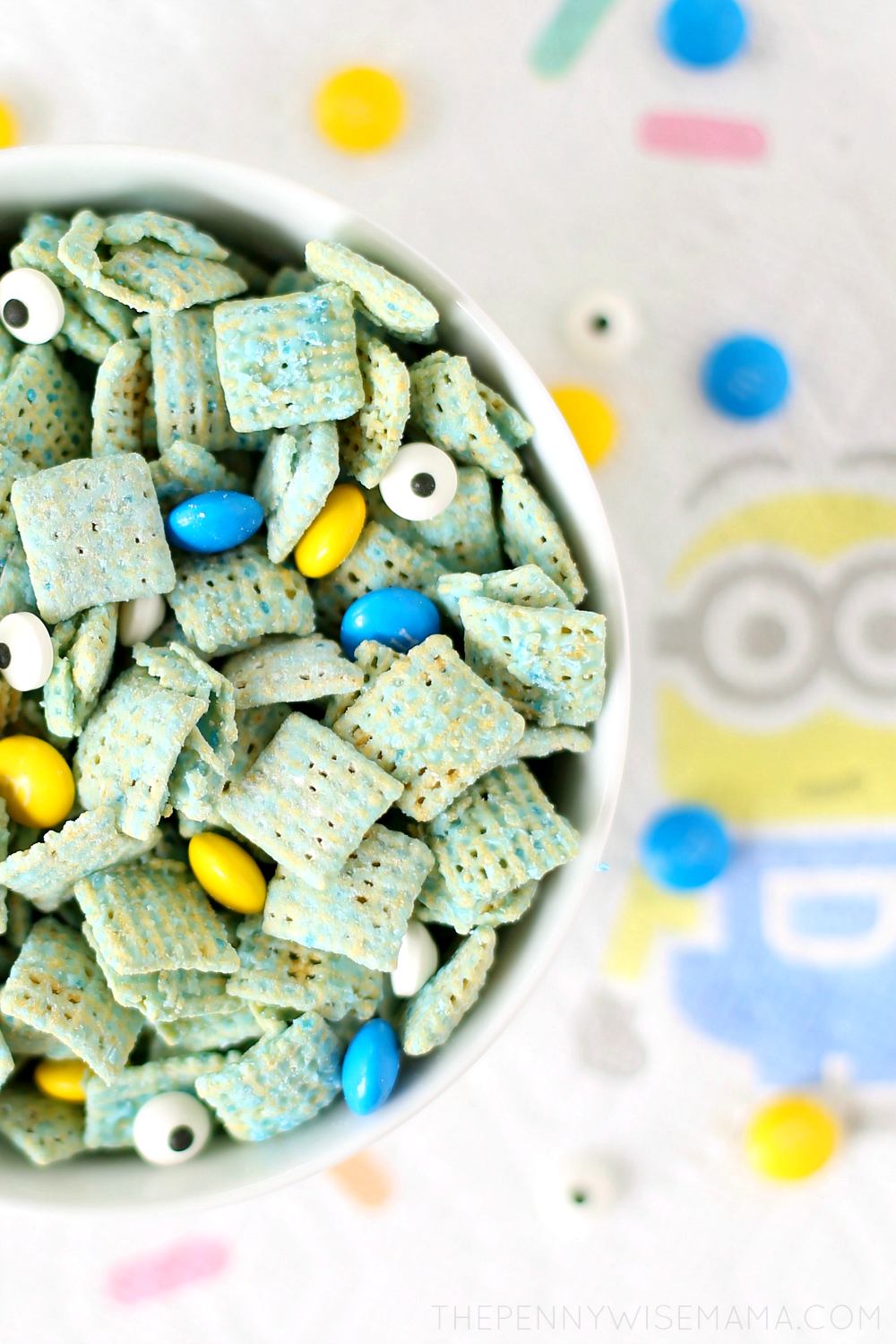 It doesn't matter what time of year it is, my kids will find an excuse for me to make muddy buddies, or as some call it, puppy chow. The combination of Corn/Rice Chex, peanut butter, melted chocolate, and powdered sugar is so yummy and addicting!
Most of the time I make it the traditional way, but it's also fun to customize it with different colors or add-ins to match the season, holiday, or special occasion.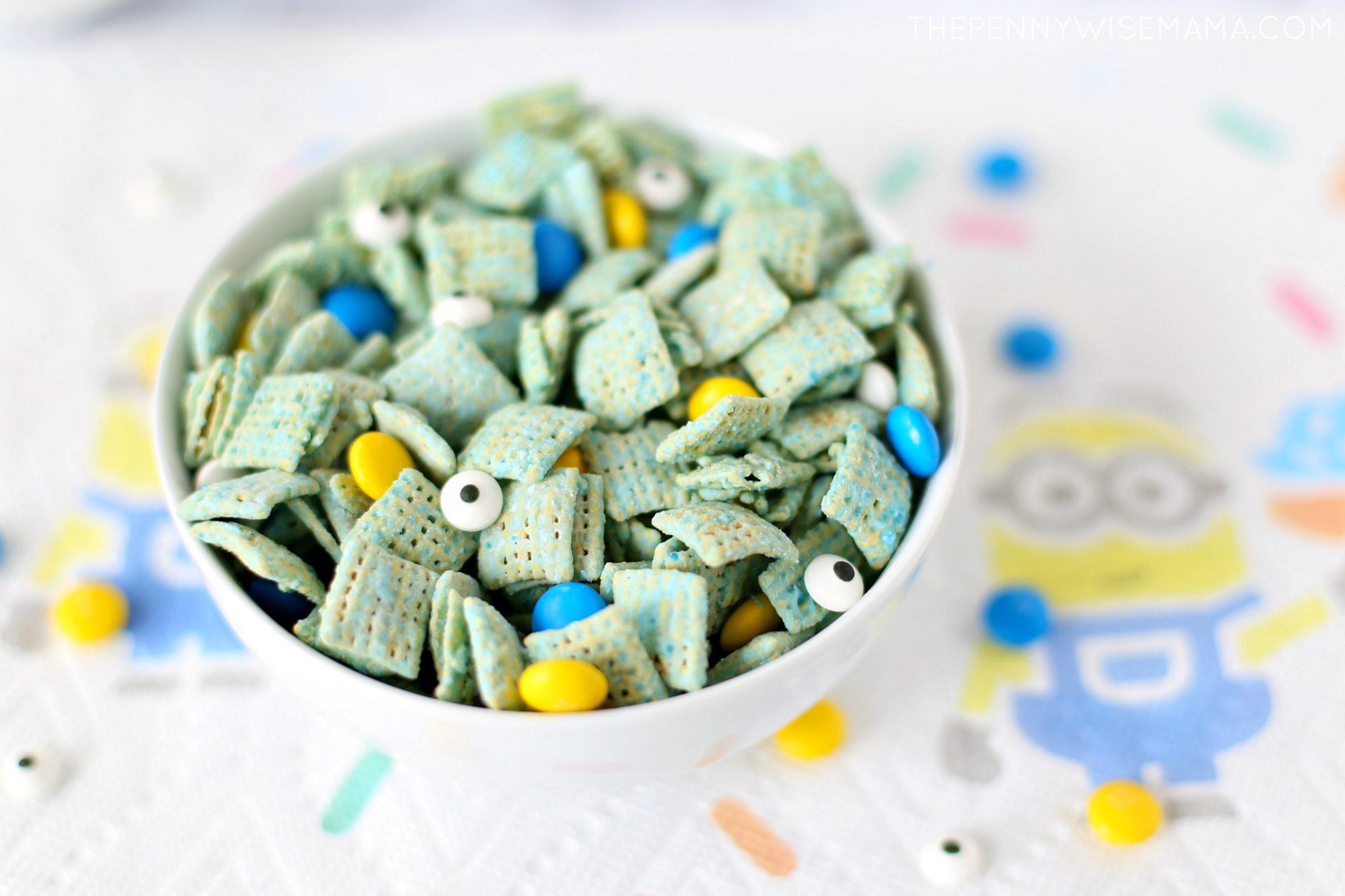 These Minion Muddy Buddies are the perfect treat for any Despicable Me or Minion fan! Featuring blue chocolate-covered Corn Chex, yellow and blue M&Ms, and little candy eyeballs, it's not only full of Minion flair, but it also tastes delicious.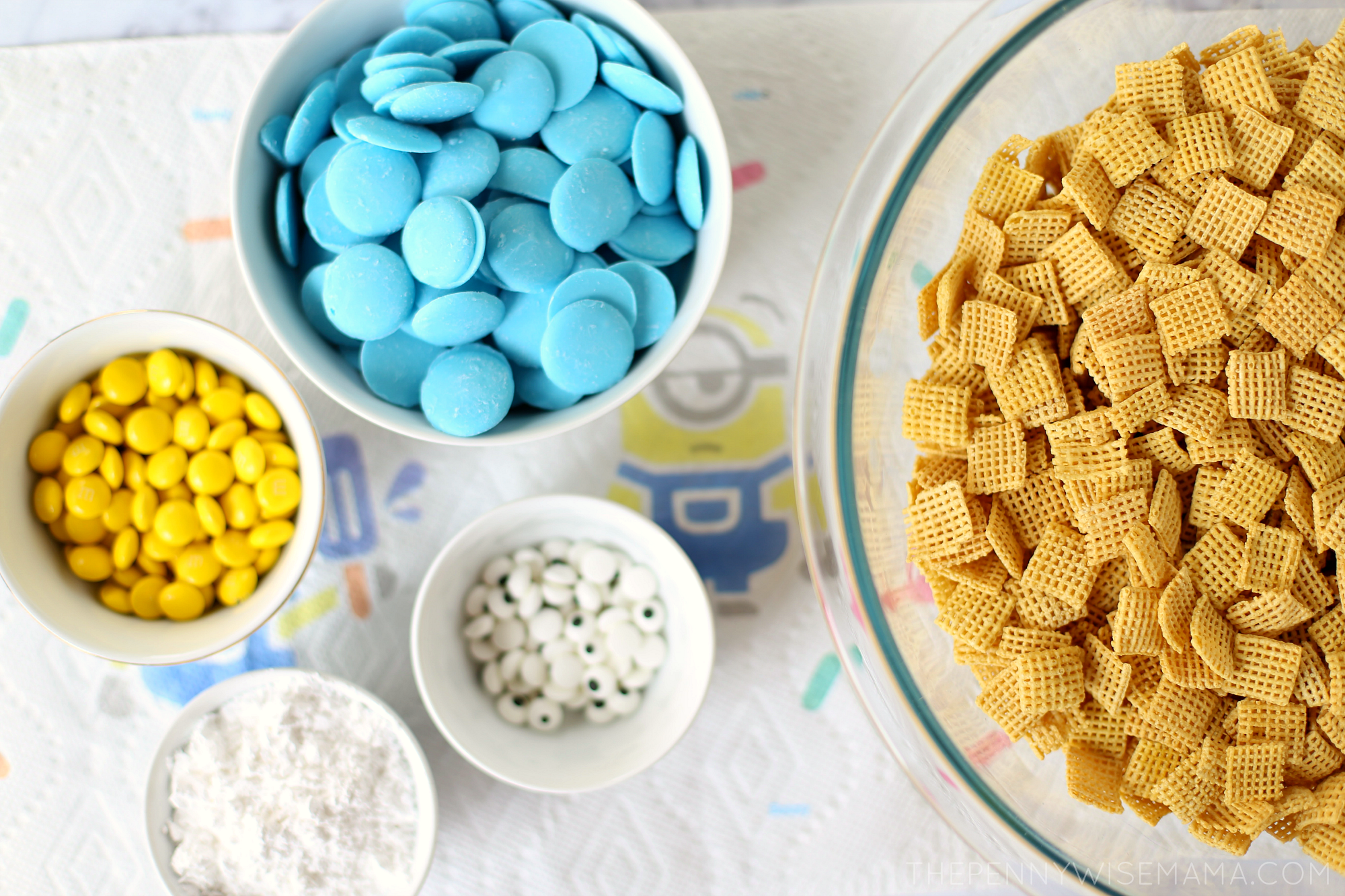 It was so easy to make and it turned out great! I wanted to make sure that the cereal squares came out as blue as possible, so I left out the peanut butter and used blue melting chips instead of chocolate chips, and I also added some blue sprinkles for added effect.
I think they turned out good, but next time I think I'll use dark blue melting chips to make the squares more of a darker blue.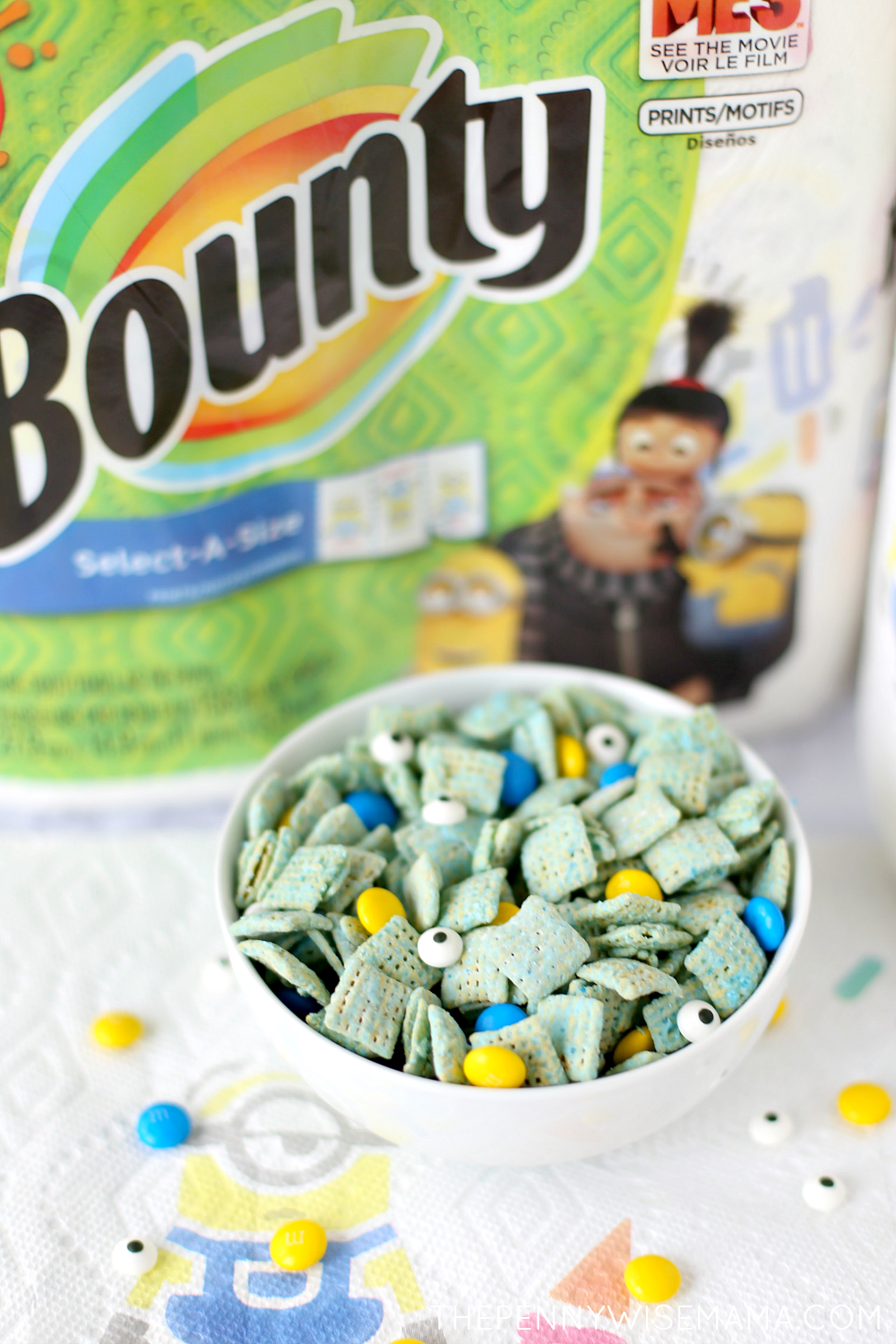 We had so much fun making these Minion-inspired muddy buddies, but it sure was messy. We had powdered sugar and blue chocolate everywhere!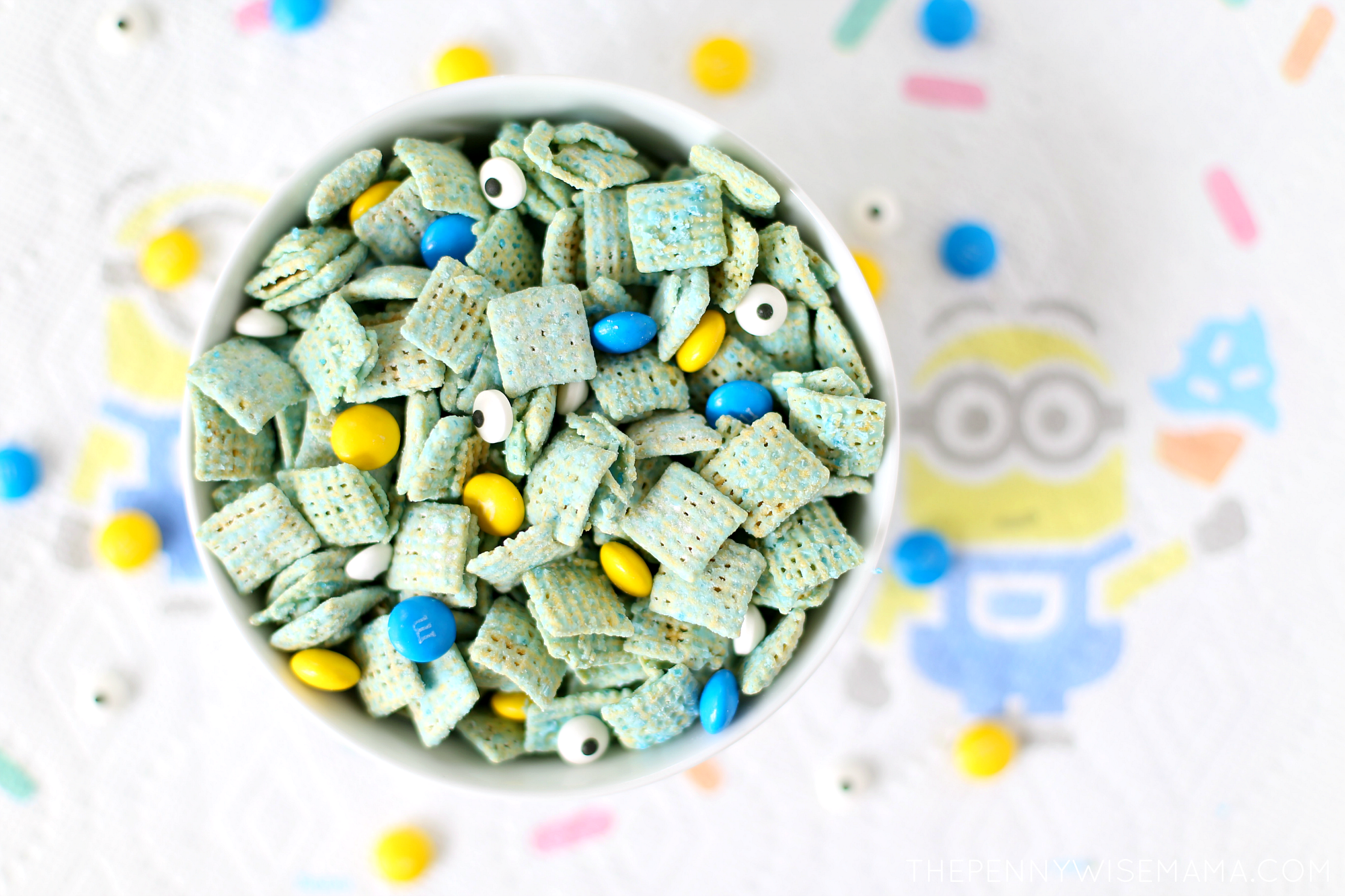 But thanks to Bounty with Despicable Me 3 prints, cleanup was a breeze and it was also fun! The Minions made the perfect backdrop for our photos and the kids got a kick out of looking at all the cute designs. Aren't they awesome?!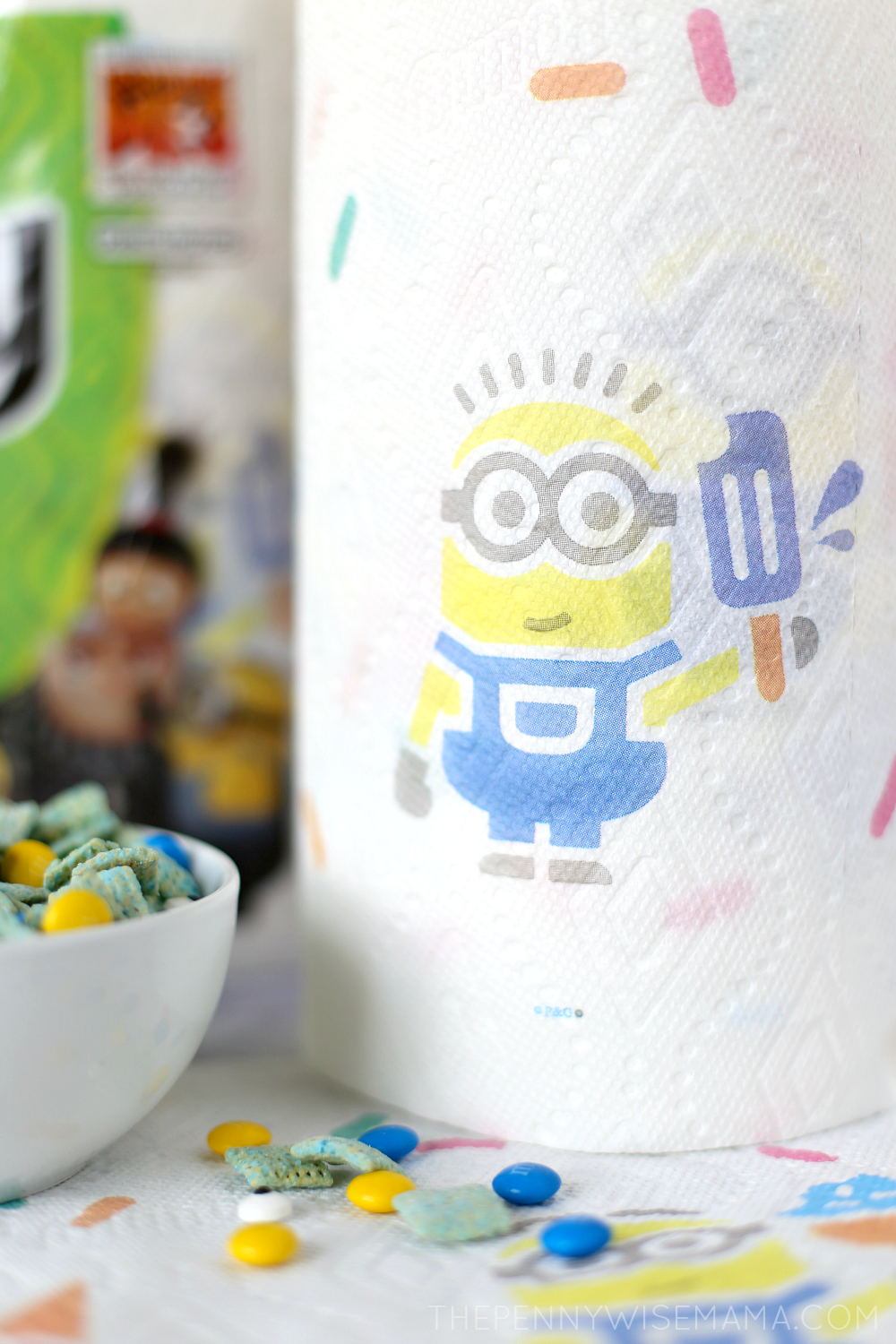 Just in time for the new Despicable Me 3 movie, Bounty is introducing these limited-edition Bounty with new Despicable Me 3 prints paper towels, and quilted napkins. They are perfect for summer break with the kids and all the messy activities that come along with it!
Celebrate the new Despicable Me 3 movie by making your own Minions Muddy Buddies! You only need a handful of ingredients and it takes just 15 minutes to make. A batch makes 18 servings, which is plenty for most occasions. You could easily double or triple it if you need more for a Minions Party!
Make cleaning up easy and fun with Bounty with Despicable Me 3 prints. You can find them at Walmart, Sam's Club, and Amazon. Right now you can save $2 with this Amazon coupon!
Want to save this recipe for later? Hover over the image below and click the Pinterest icon to save it to one of your boards.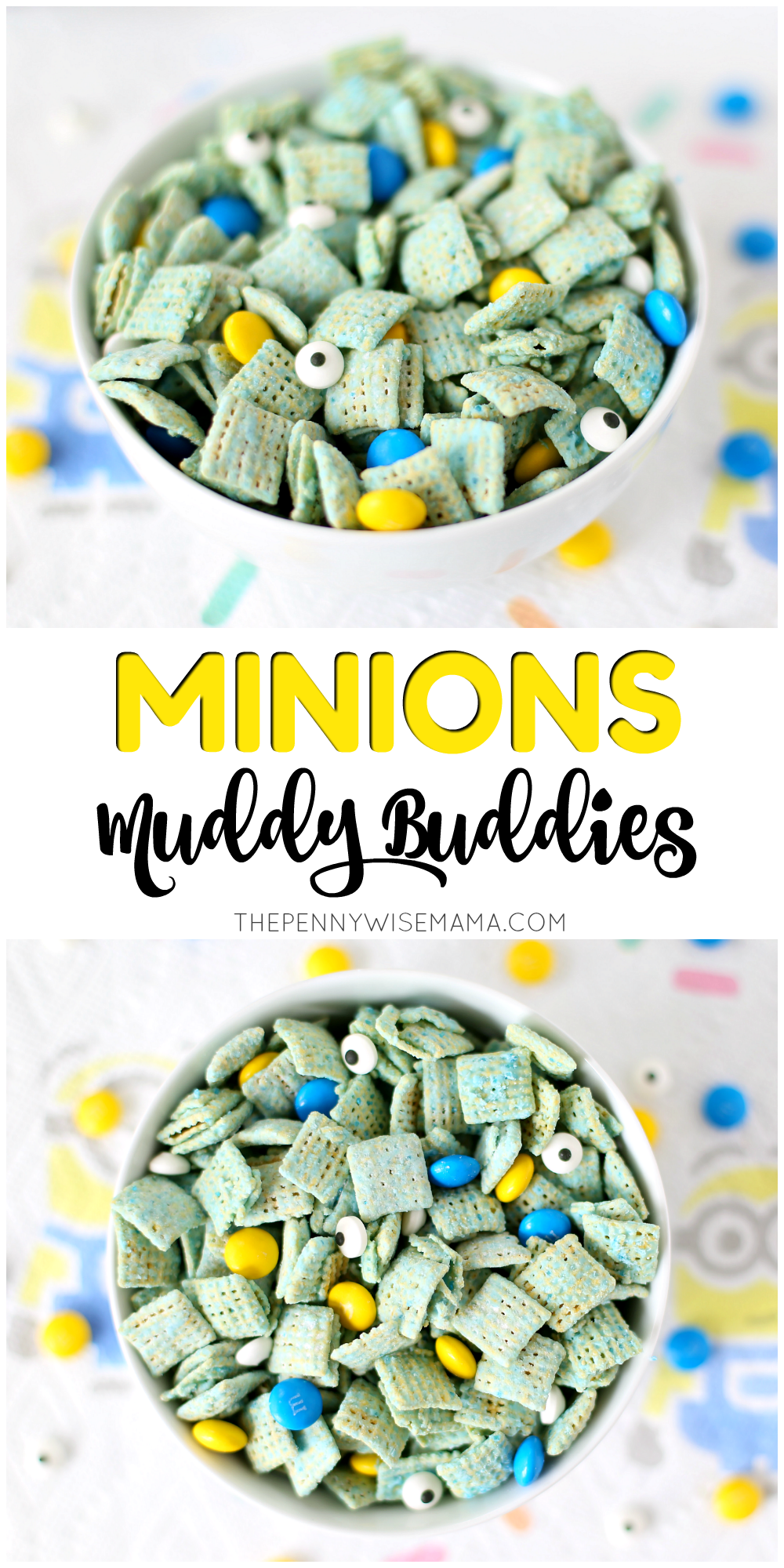 Have you seen Despicable Me 3? What is your favorite part of the movie?
I partnered with Bounty to bring you this post. All opinions are my own.