This post was sponsored by Neutrogena® as part of an influencer activation for The Motherhood. I am disclosing this in accordance with the Federal Trade Commissions (FTC) guidelines concerning the use of endorsements and testimonials in advertising. I received complimentary products to facilitate my review.
Summer is here and with that comes increased sun exposure. With all the fun outdoor activities, it's hard to avoid being out in the sun, but with proper sunscreen application, you can protect yourself from the sun's harmful rays. It's not worth getting sunburned, or worse, getting skin cancer!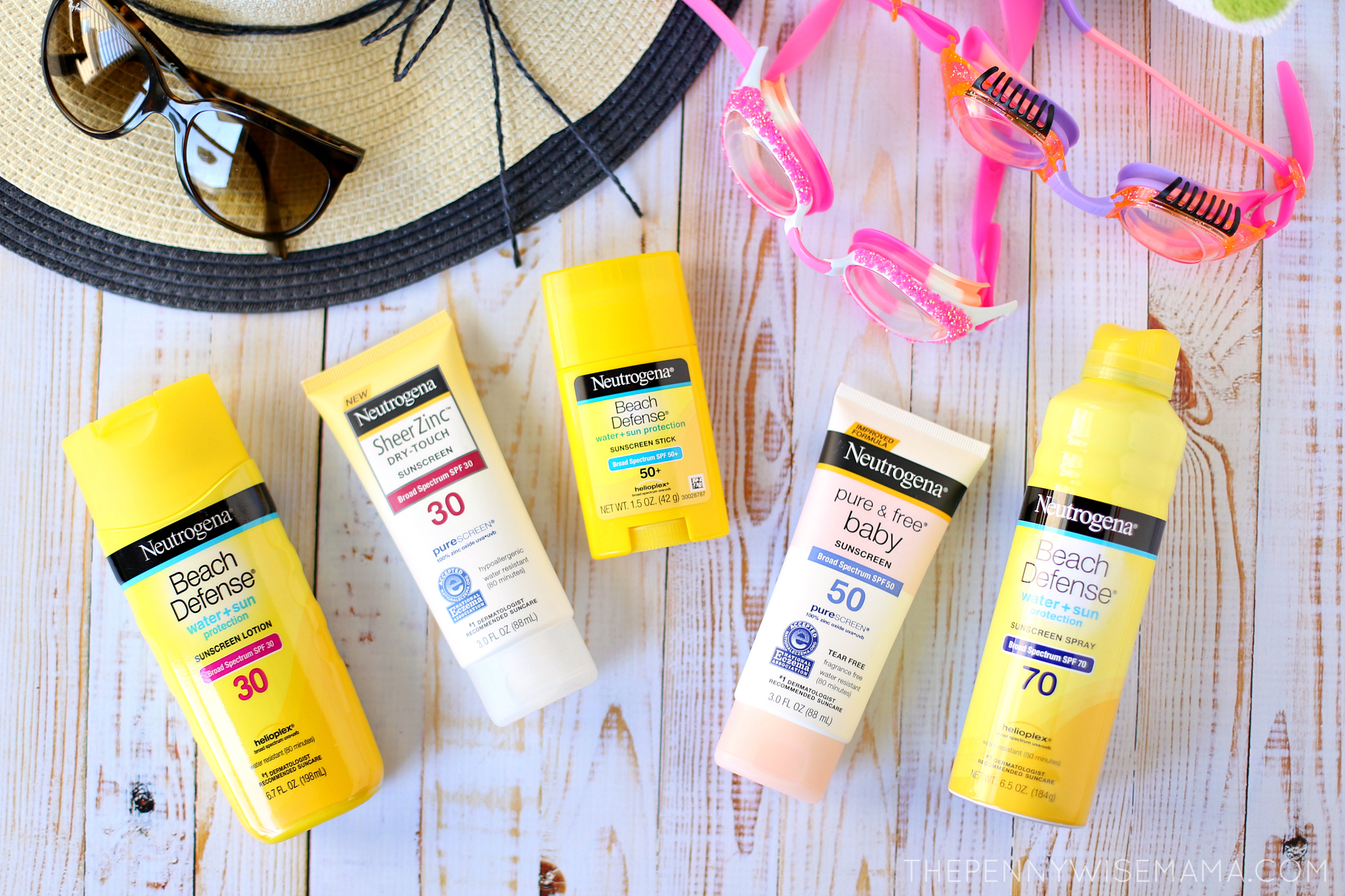 The reality is skin cancer is much more common than we think. In fact, more than 350 Americans are diagnosed with skin cancer every hour, even though skin cancer is one of the most preventable cancers. As few as two painful sunburns during childhood significantly raises the risk of melanoma, compared to kids who have never been sunburned.
When I was younger, I didn't take applying sunscreen seriously. I thought it was cool to be tan, and as a result, I got melanoma, a dangerous form of skin cancer when I was just 21 years old. It was definitely a scary experience, but I learned from it and now I take sun protection much more seriously.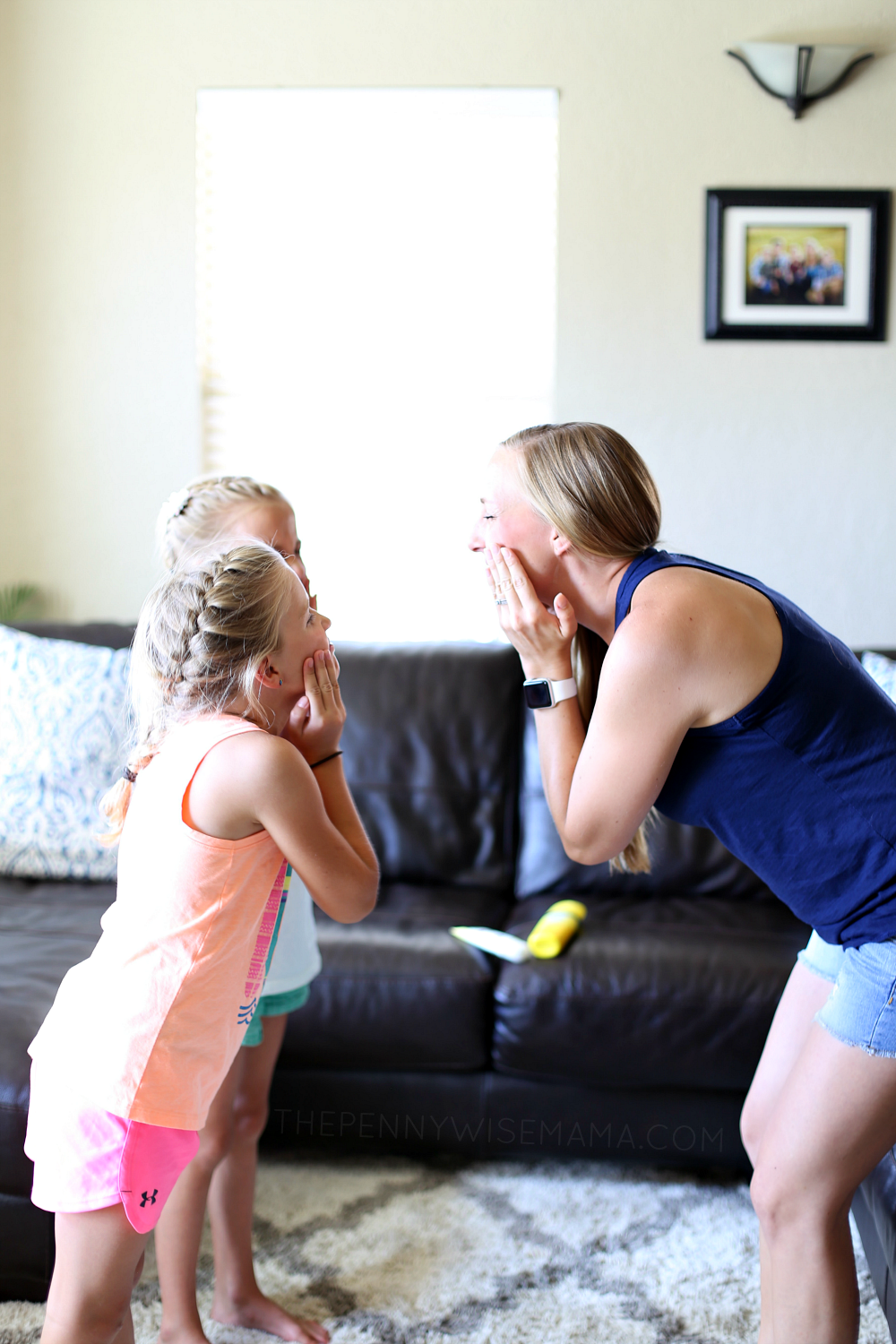 As someone who has had skin cancer, I know firsthand how important it is to use sunscreen. I want to make sure that my kids develop healthy skin care habits while they are young, so that applying sunscreen becomes a normal part of their routine as they get older. I have found that my kids are more likely to want to apply sunscreen if they see me apply it first. They see me put it on and want to do it too. They want to #MimicMommy!
Neutrogena is launching the MimicMommy MOVEment, to rally moms to help change skin cancer statistics and raise the first generation of sun-safe children. Neutrogena teamed up YouTube stars the Holderness Family to encourage all to get up and DANCE their way to sun protected skin. Check out how in the new video: The #MimicMommy Dance. To help support this important cause, Neutrogena will donate $10K to the Children's Melanoma Prevention Foundation!
Tips to Make Applying Sunscreen Easier
Studies show that kids are more likely to adopt healthy habits, like applying sunscreen, if they see their moms applying it on themselves. Make daily sunscreen application second nature for your kids by having them see you apply sunscreen on yourself.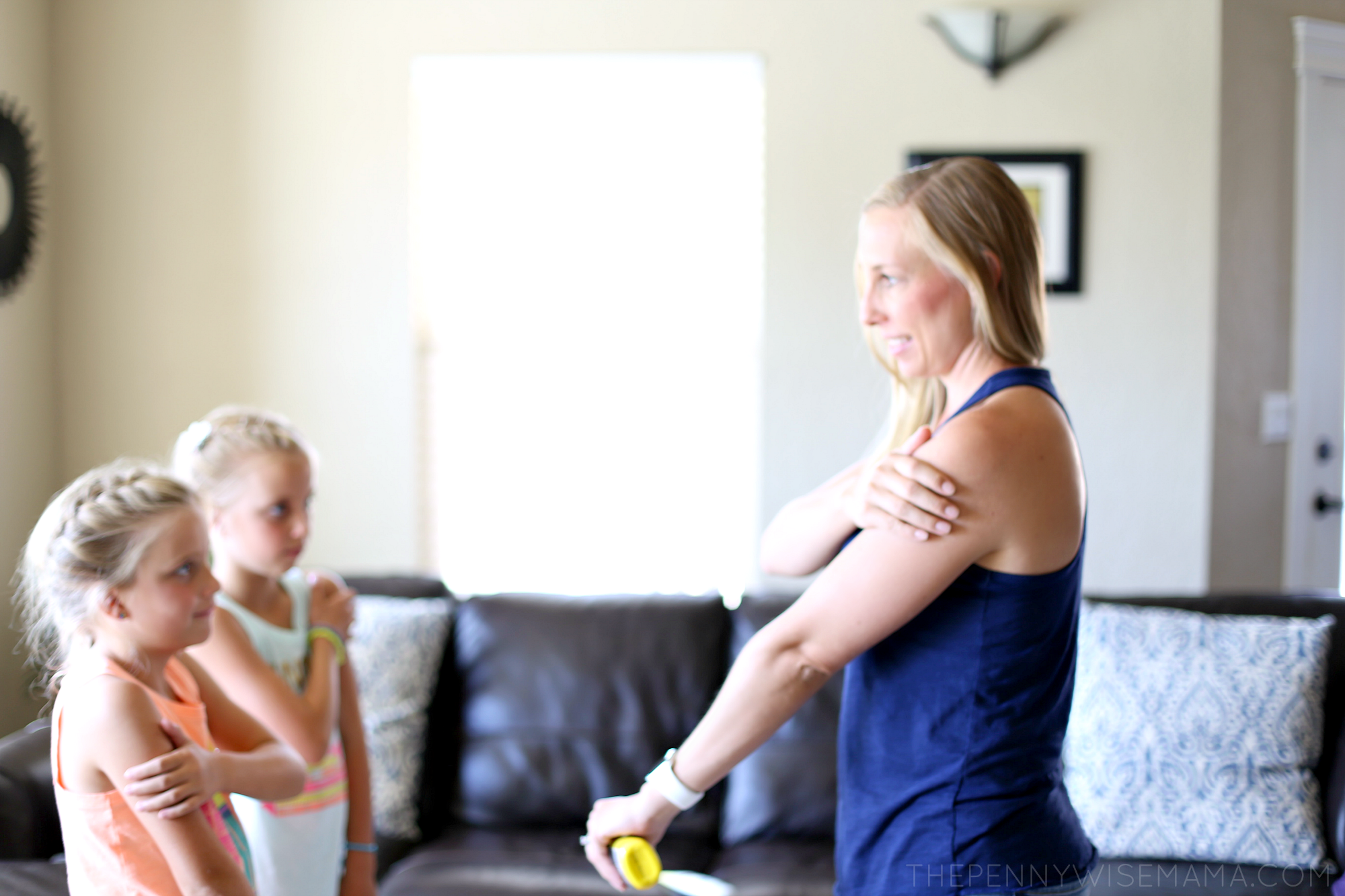 The key is to start early! Apply sunscreen in front of your kids from the time that they are little.
Make sunscreen part of your routine: keep a tube by your toothpaste – a recent study showed that you are more likely to increase sunscreen usage if you place it next to your toothpaste – something you already use daily.
Make applying sunscreen fun by incorporating a song or dance. My kids and I had a blast making our own video and sunscreen dance. Check it out!
Use a quality sunscreen like Neutrogena. I love
Neutrogena® Beach Defense® Sunscreen
. Formulated with HELIOPLEX® Technology, the sunscreens form a broad-spectrum UVA and UVB protective barrier that is clinically proven to help skin defend against harsh summer elements. It's lightweight and fast absorbing, which is perfect for my active, outdoor family.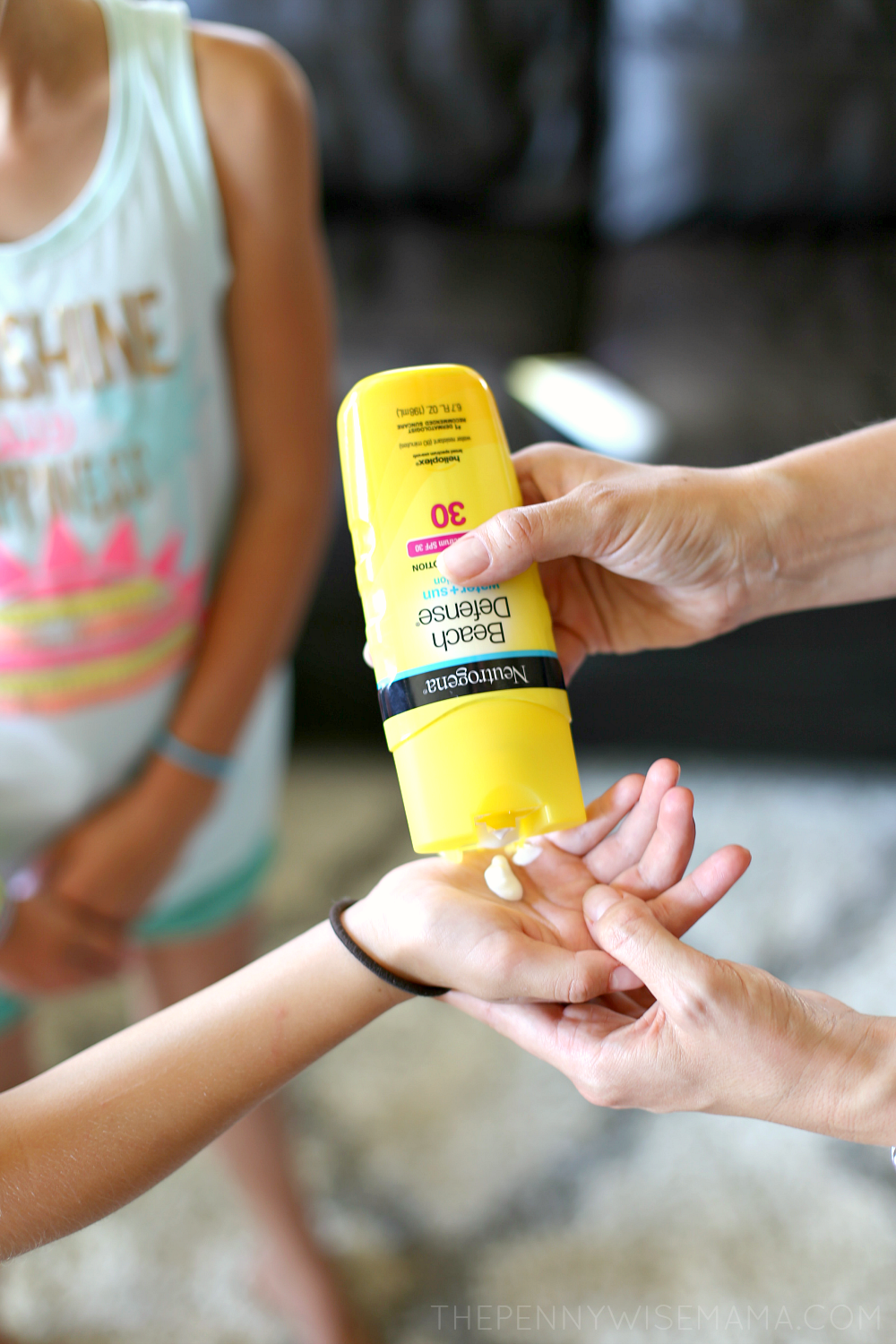 I also love Neutrogena® Sheer Zinc™ Sunscreen Lotion. It's powered by 100% zinc sunscreen ingredients with the highest level of zinc oxide for superior broad spectrum protection. It's mild even on sensitive skin and has clinically shown to be as gentle as water. It's perfect for my daughter and son who have sensitive skin and I really like using it on my face since it's hypoallergenic, non-comedogenic and free of fragrance, parabens, oils, phthalates and dyes.
Neutrogena #MimicMommy Mondays
This summer Neutrogena is encouraging moms to use sunscreen in front of their kids to demonstrate the importance of daily sunscreen use. Every Monday — #MimicMommy Mondays — are to serve as a reminder that today (and every day) it's important to instill safe sun behaviors through this simple behavior and encourage other moms to join in to help create the first sun-safe generation.
I encourage you to join me in instilling sun safe behaviors in your children. Make sure your kids see you applying sunscreen on yourself and then have them #MimicMommy!
Neutrogena Sunscreen Kit Giveaway
I have partnered with Neutrogena to give away THREE sunscreen kits, including select Neutrogena sunscreen products for the whole family! Giveaway ends on 7/17. To enter, simply use the Rafflecopter form below. Open to U.S. only. Good luck!
This post may contain affiliate links. As an Amazon Associate, I earn from qualifying purchases. Read my full disclosure here.