I'm a germaphobe. There I said it. I'm pretty sure I drive my family crazy, but I can't help it. I get the heebie jeebies just thinking about not being able to sanitize my grocery cart or table at restaurant. I wash my hands immediately after being in public places and I always make my kids wash their hands as soon as they walk in the door. It's not just to prevent us all from getting sick, it simply grosses me out.
If I had to pick one area of my home that I want to keep clean and germ-free at all times, it would be my kitchen. After all, it is where we prepare food and eat, so it should be the cleanest. I wipe down my countertops and appliances multiple times a day and do a thorough cleaning once a week. I usually use a dishcloth when I clean and I make it a point to swap it out for a clean one each day. If you asked me if my kitchen was clean, I would be be pretty confident that you would agree.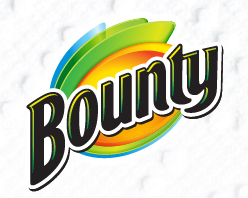 That is until I took the Bounty Ditch and Switch Challenge. For three days I used the same dishcloth to clean my kitchen. Then I sent it off to the P&G lab to see what germs were found. The testing system they used measured the amount of organic soil (food residue, dirt, pet dander, etc) left behind.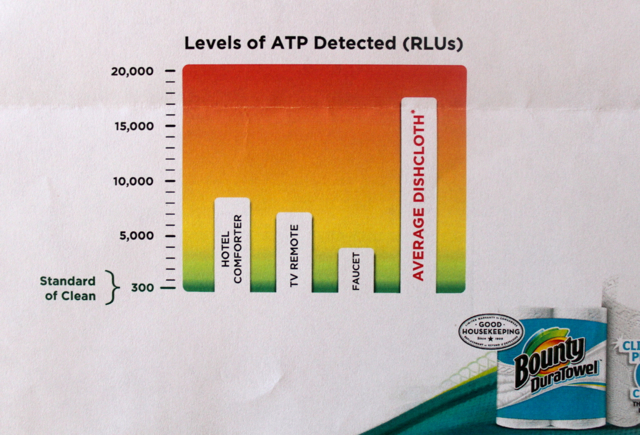 300 RLU's is the standard of clean. Anything beyond that has the potential to spread germs. My dishcloth had 21,149 RLU's. That is dirtier than a hotel comforter, TV remote, or faucet! Ewww!
I have to say that when I saw my results I was shocked. I mean, after all, I am a germaphobe who is obsessed with keeping my kitchen clean, so how could my dishcloth be so dirty?
The results show that no matter how clean you are, dishcloths are just prone to germs. Your kitchen may look clean, but those icky germs are still there, unseen to the naked eye. I will say that I normally change out my dishcloth every day, so it's not surprising that the one I used for three days is dirtier than the normal.
Either way, the results of the test were enough to gross me out to the point that I am no longer using dishcloths. Instead, I have "Ditched and Switched" to Bounty DuraTowel.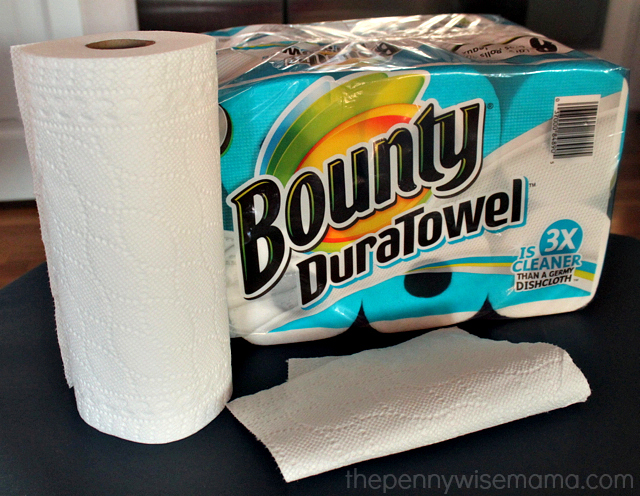 Bounty DuraTowel is designed with strong fibers that hold together even when wet, allowing you to tackle almost any mess, from everyday spills to your toughest scrubs, without leaving the "ick" if a germy dishcloth behind.
Bounty exposed my dirty dishcloth and showed me the cleaner way to clean with Bounty DuraTowel, the only cloth-like, durable paper towel that is clinically proven to leave surfaces three times cleaner than a germy dishcloth.* Find out more here!
*1tsp spaghetti sauce, 10 mls. coffee, ⅛ tsp creamer on laminate countertop
I challenge you to take part in the Bounty Ditch and Switch Challenge. Toss your dishcloth and put Bounty DuraTowel to the test!
This is a sponsored conversation written by me on behalf of Bounty. The opinions and text are all mine.