This post is brought to you by Spiegel. All opinions are my own.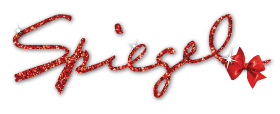 I can't believe how quickly this month is flying by! Christmas is only 16 days away! Have you started your shopping? I'll be honest…I've only bought a few gifts so far, but I plan on finishing up this week. I am finding some great deals and I am sure there will be more to come. I will be sharing some of my favorites as they come along, so make sure you check back often.

Today I want to share about Spiegel's 16 Days of Deals Holiday Countdown. Every day until Christmas you will find great deals on stylish clothing, shoes, and accessories. To find out what the deal is each day, simply visit the Spiegel website and then click on one of the presents. Each day there is a different deal, so you'll want to check back every day to see what's new!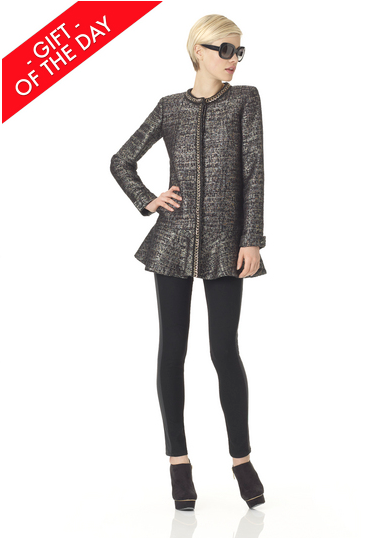 Today's deal is the Madeline Coat by Newport News. It's normally $109, but today you can score it for just $49! What a great deal on a stylish jacket!
About the Spiegel Brand
Spiegel is an iconic fashion brand that has reflected and set styles for women across the country for over a century. Founded in 1865 by Joseph Spiegel in Chicago, Spiegel sold Americans everything they needed for quality living in and outside the home. Spiegel first introduced ladies fashion in 1912, and for the next 100 years, it dressed American women as they evolved from being homemakers to working in all facets of business. By 2003, Spiegel brand catalogs were being sent to ten million women per month!
With Christmas right around the corner, I encourage you to check out the Spiegel website for all your style needs. And don't forget to check back each day between now and Christmas to see the new featured deal during Spiegel's 16 Days of Deals!