This DIY Duck Tape Pencil Holder and Art Organizer is so cute and perfect for organizing art supplies. Read on to see how to make it! This post is sponsored by Duck Tape. All opinions are my own.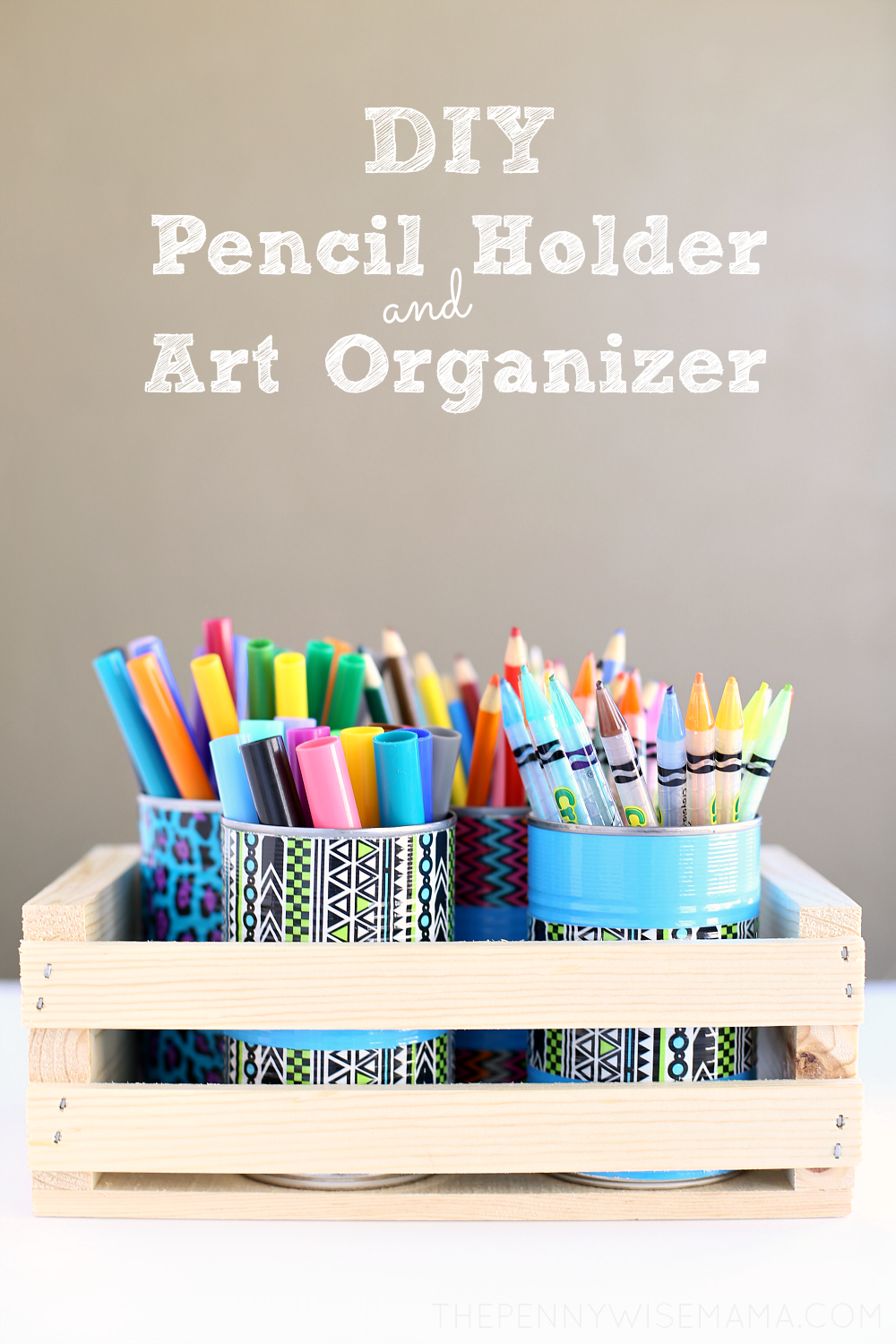 Now that my kids are in school, I've been working on getting our home organized. First on my list — tackling my kids' art supplies. My twin girls love to color, paint, and do crafts so we have tons of art supplies that take up a lot of space and tend to get mixed up in different storage containers.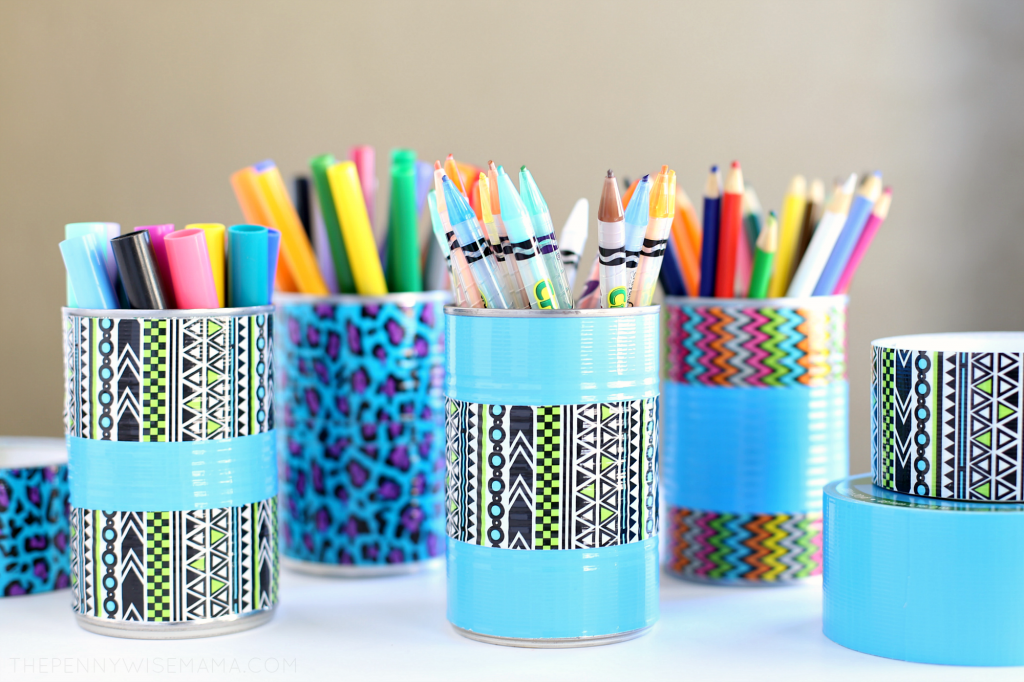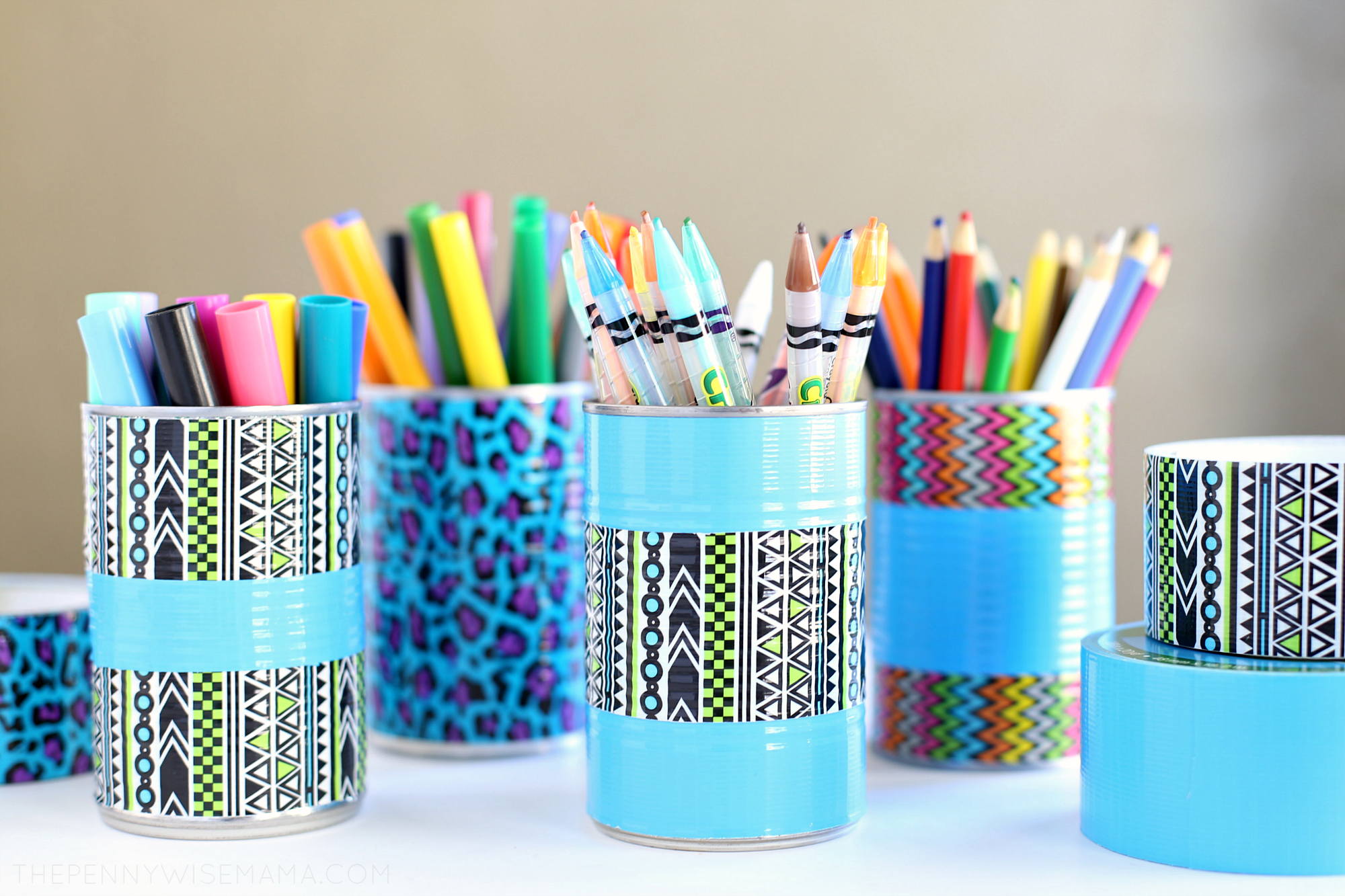 I made this fun DIY pencil holder and art organizer, featuring upcycled cans and Duck Tape, to help keep my girls' markers and colored pencils organized. I love how it turned out!

These unique pencil holders are super easy and inexpensive to make. They are also versatile! You could use them to store pencils, markers, colored pencils, crayons, pens, paintbrushes, etc.
Placing them in a wood crate looks nice and provides easy storage. It's great for keeping art supplies organized at home but it would be perfect for classrooms too!
How to Make a Duck Tape Pencil Holder & Art Organizer
Materials Needed:
old food cans (I used 4 of the 15 oz size)
Duck Tape (various colors and/or prints)
scissors
wood crate – size depends on how many cans you decide to use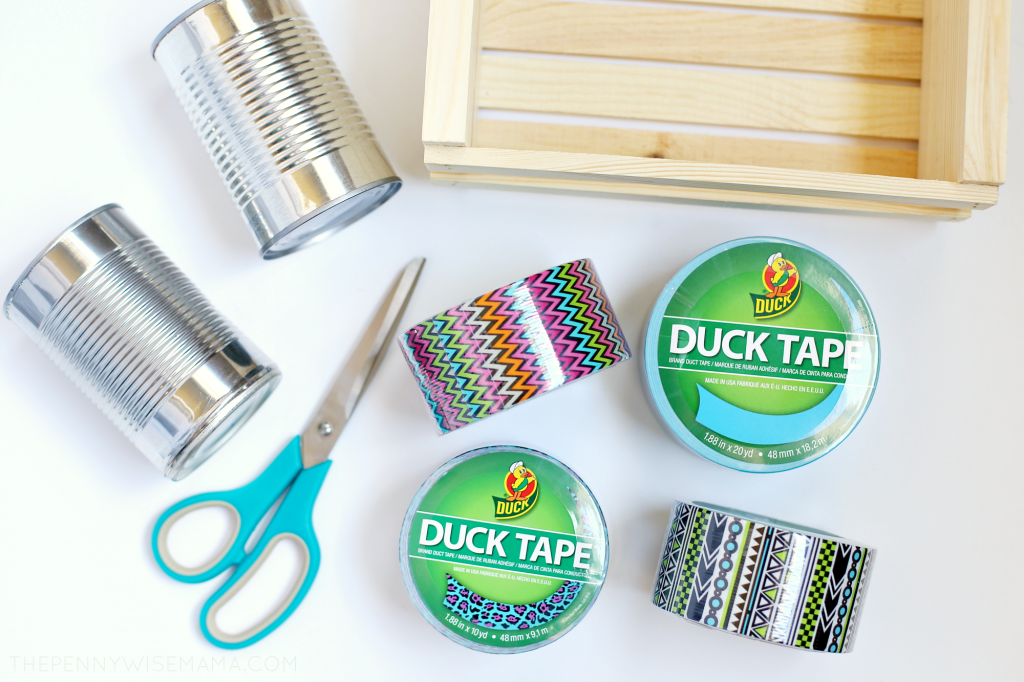 Instructions:
Step One: Make sure cans are thoroughly cleaned. Remove labels, wash with soap and water, and dry completely.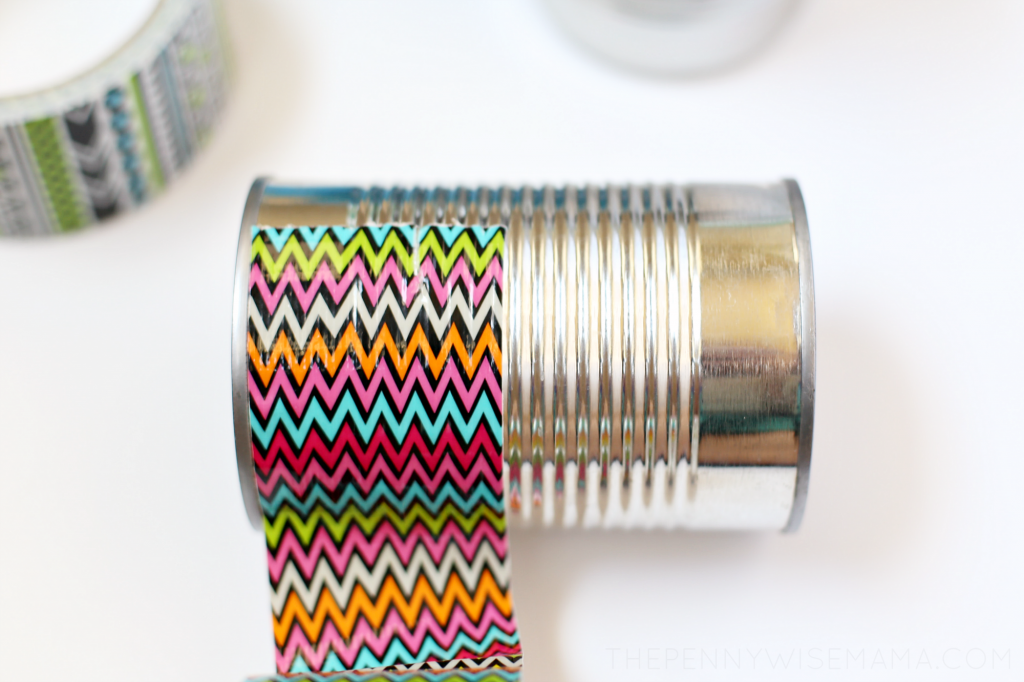 Step Two: Apply Duck Tape around each can. Start at the top and wrap all the way around. Make sure that the tape goes on as smoothly and as evenly as possible. I had to go around each can three times for it to be completely covered. Feel free to get creative and use more than one color of tape!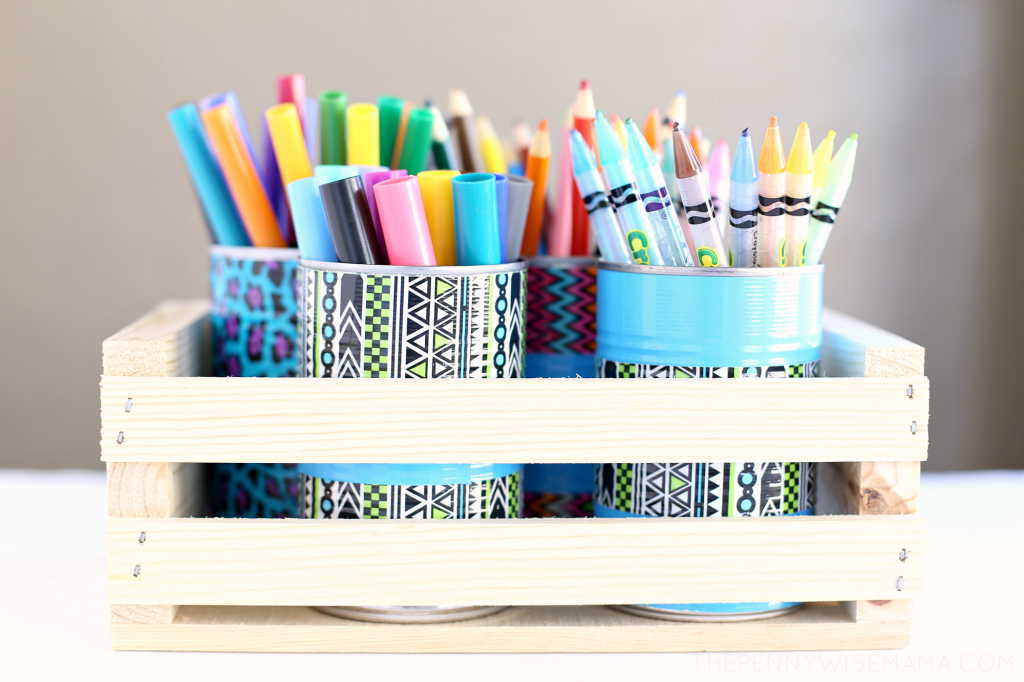 Step Three: Fill each can with markers, pencils, etc. and place inside wood crate. That's it!
In just three simple steps, you will have unique pencil holders and a fun art organizer that you and your kids will love!
Duck Tape is a great way to personalize and style up your school supplies and accessories. There are over 250 prints and colors to choose from, making each project unique in it's own way. You can find Duck Tape at various retailers including Hobby Lobby, Michael's and Walmart or online at Amazon.