Are you planning a vacation or staycation this summer? We are super busy with sports so we won't be going on a vacation. We are, however, planning a quick road trip to attend a wedding. We will be staying with family so we won't have to spend a whole lot of money. Our main expenses will be gas and food. To maximize our savings, we will be taking advantage of Discover's Cashback Bonus Program. If you are a current or new Discover Cardmember, you should definitely take advantage of this quarter's bonus categories!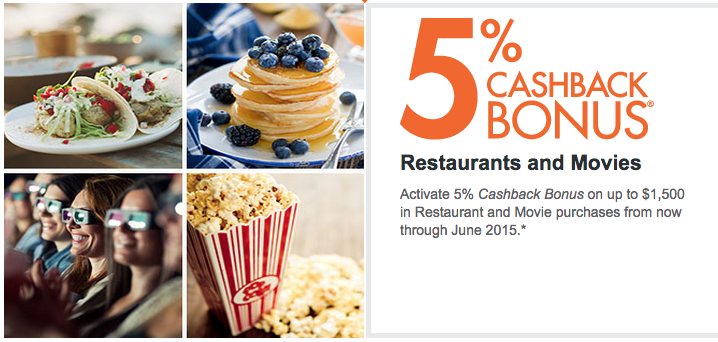 Through June 30, 2015 Discover Cardmembers can earn 5% Cashback Bonus on up to $1,500 in Restaurant and Movie purchases when they activate their 5% Cashback Bonus this quarter. Going out with the entire family can be expensive, so this is perfect for any trips you will be taking and for those days when it's too hot to be outside!
Some great family activities you could do while earning your 5% Cashback Bonus include:
Having a movie night in. You could order in from Domino's Pizza and pick up a movie from RedBox. It's something the whole family can enjoy and you would earn 5% Cashback Bonus on both activities!
With the nice weather approaching you could grab some take-out and have a picnic in a local park!
A great place to find cool relief from a hot day during the beginning of summer is your local movie theater. Grab the whole family to see a fun movie together and enjoy some candy and popcorn.
Pick up some sub sandwiches and chips and have lunch at your local pool or water park. This would be a fairly inexpensive way for the whole family to have fun.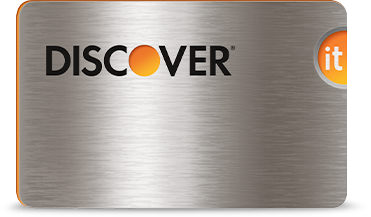 If you are looking to get a new credit card, Discover is extending an exclusive offer to new Discover it® cardmembers who apply between June 1st through July 31, 2015, that doubles all of the cash rewards they've earned at the end of their first year for accounts that are open at the time of doubling. There are no limits on how much a cardmember can earn! Plus, you can redeem your cash back for any amount at any time. And your cash back never expires.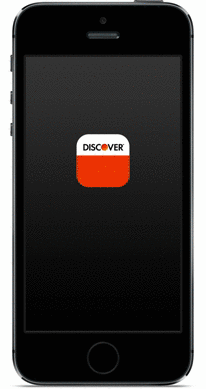 Other benefits of the Discover it® card include fraud protection, free FICO® Credit Score, and the newest Discover feature, Freeze It — an on/off switch that cardmembers access on their mobile app and online to prevent new purchases, cash advances and balance transfers in seconds if they misplace their card.
To learn more about Discover's Cashback Bonus Program or the Discover it® card, visit Discover.com.
What fun activities do you have planned for the summer?
I wrote this post as part of the Discover Preferred Blogger Program. All opinions are my own.