At the end of a busy day, I look forward to having a little me-time. This usually includes watching an episode or two of one of my favorite tv shows, sipping a cup of hot tea and enjoying a treat — guilt-free, of course. I've learned that taking some time for myself helps me feel relaxed and recharged, which ultimately makes me a better mom and wife.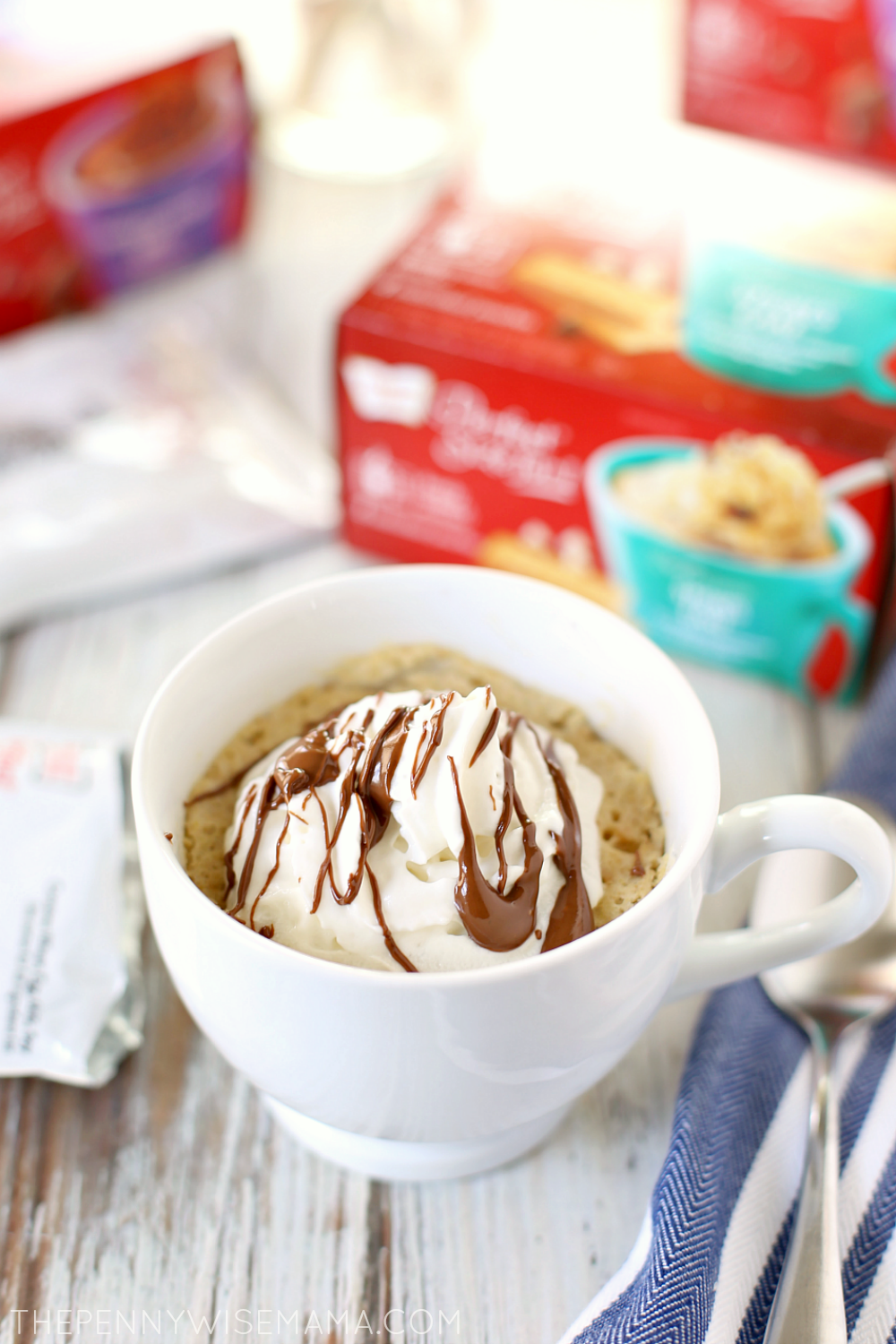 One of my favorite treats to enjoy is cake, but the truth is I hardly ever make it. I tend to reserve it for special occasions, simply because I hate making it. Baking a cake is usually more work than it's worth. By the time I'm done making it, I have a sink full of dishes to clean — and who's going to clean them? Me! That's just one more thing to add to my to-do list, which ultimately makes me feel more stressed.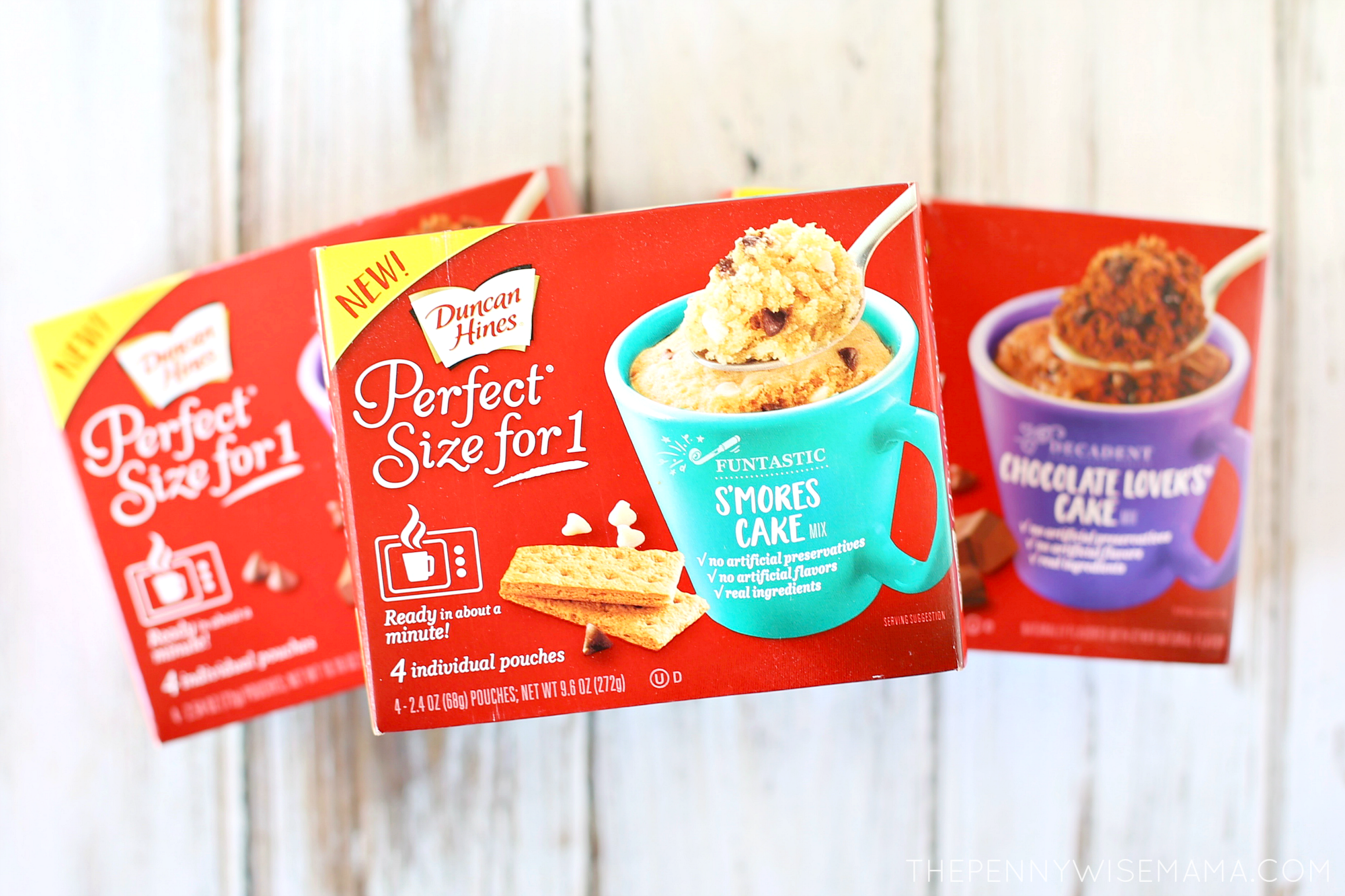 Well, just the other day, all my cake dreams came true when I learned about Duncan Hines Perfect Size for 1, an individually portioned pouch of cake mix. Cake for one, my friends! No need to share. Or make a whole cake. It's the perfect cake for one and the best part is it only takes about a minute to make. On top of that, it is delicious — like made from scratch amazing!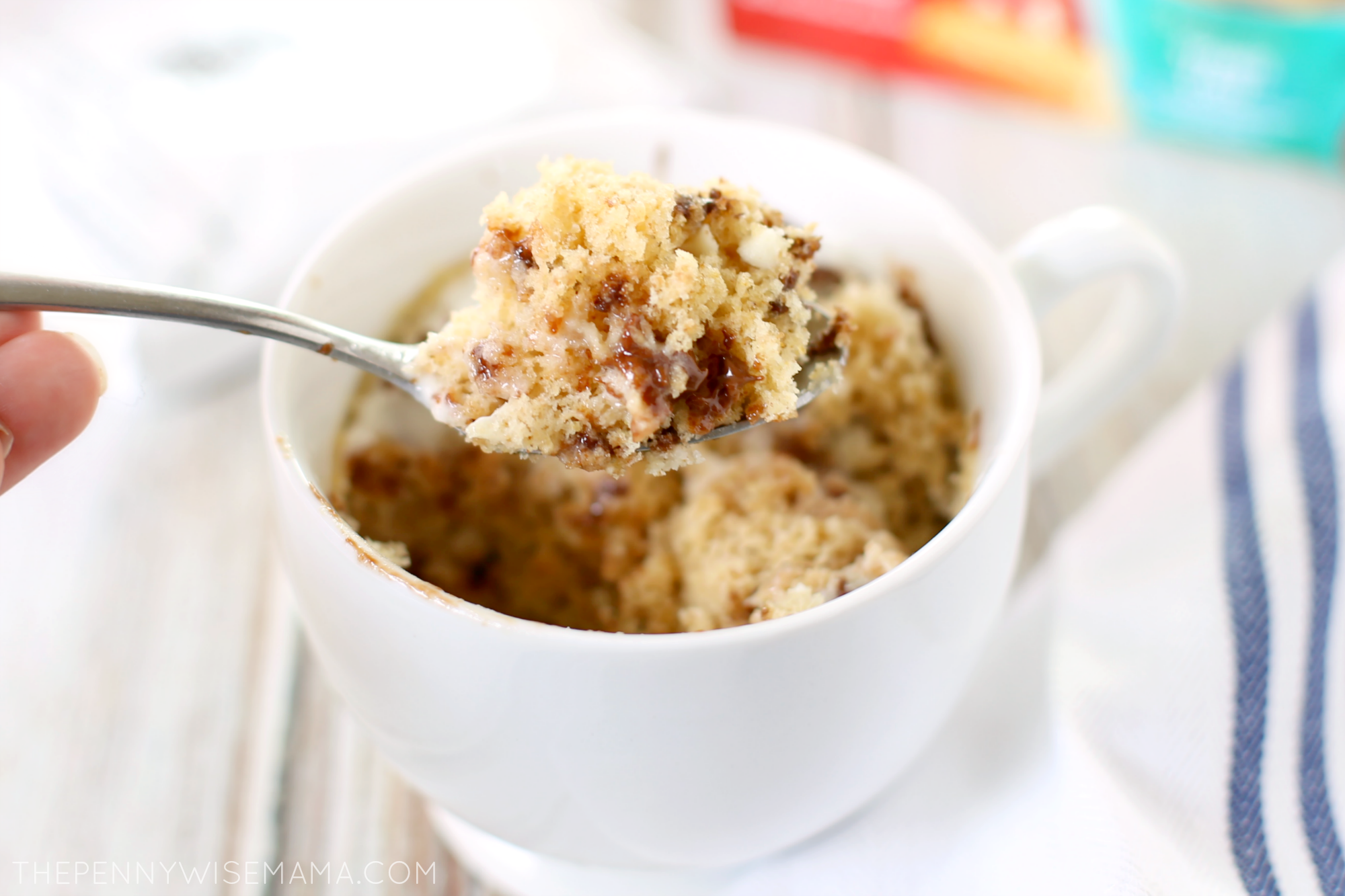 Each box has four pouches and each pouch makes a single-serving, so there's no leftovers or waste…or temptation to eat more. Best of all, there's no mess — no bowls or pans to clean — wahoo! How perfect is that?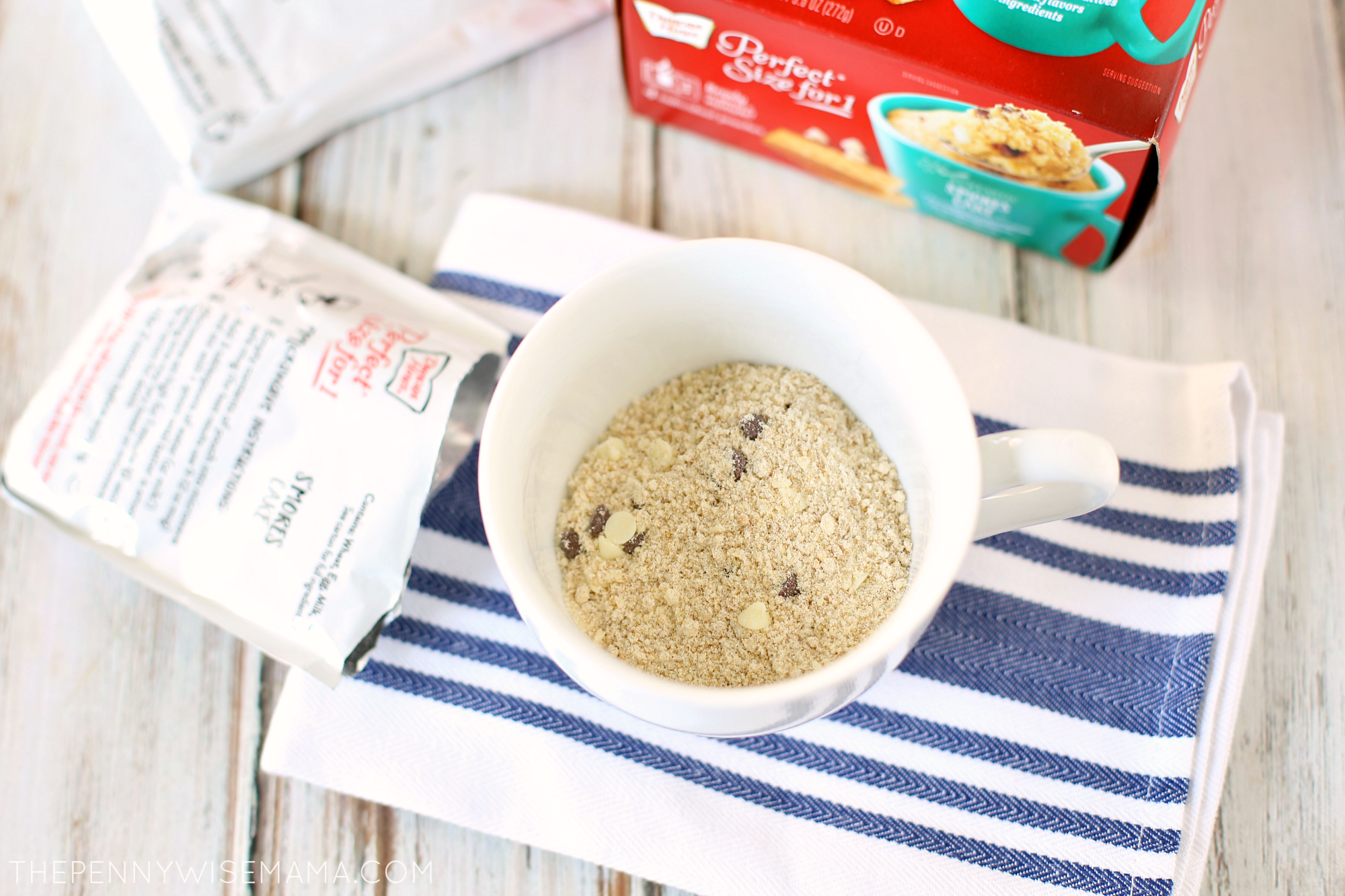 There's 18 varieties to choose from to satisfy your morning, afternoon or evening indulgences. So far I've tried the S'mores Cake and Chocolate Lover's Cake and both are amazing! The S'mores Cake has mini milk chocolate and white chocolate chips mixed in, giving it an authentic s'mores flavor. I can't wait to try the Cinnamon Coffee Cake next. Coffee cake + cup of coffee for breakfast = a great start to the day!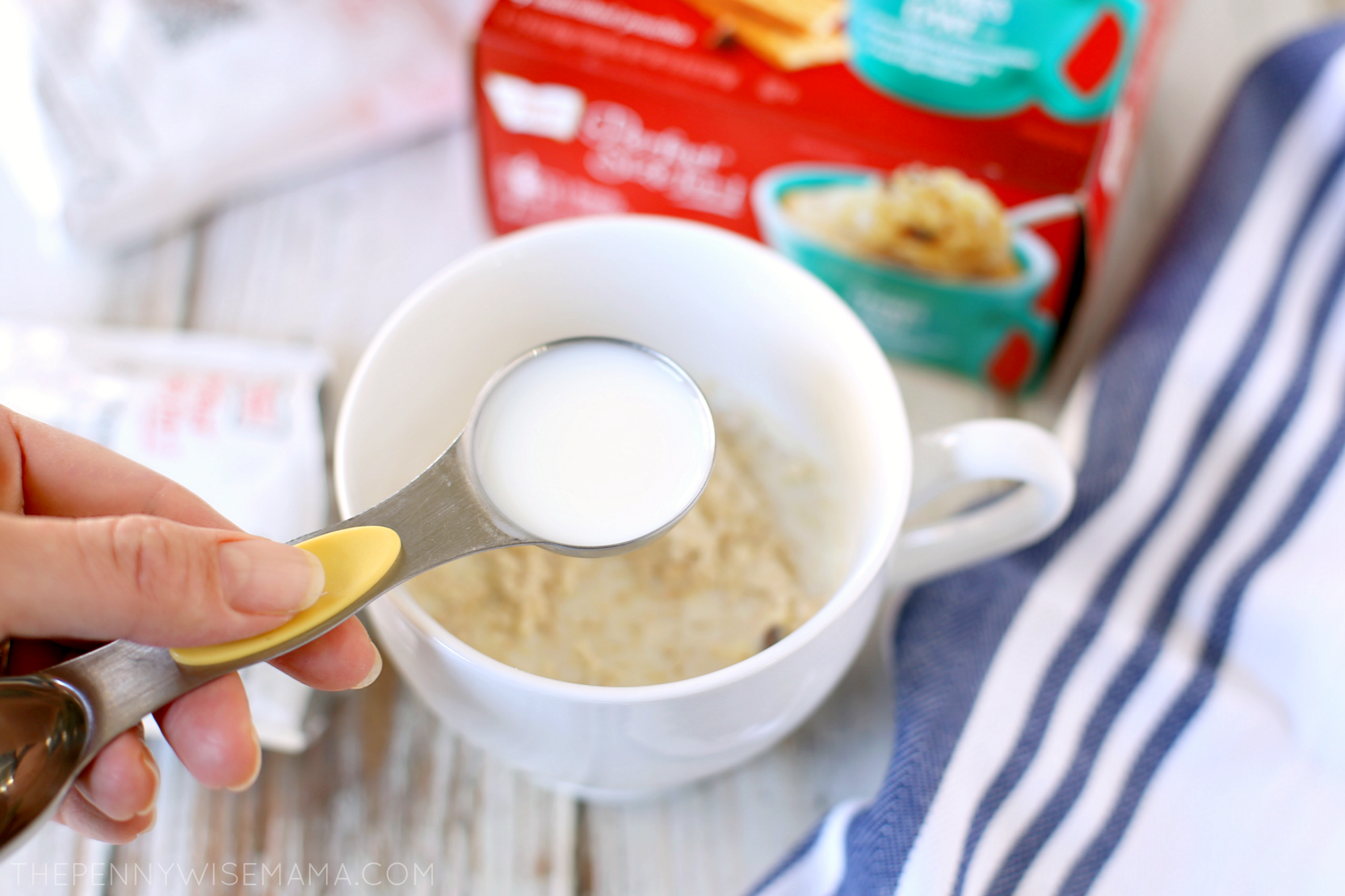 Now, let's talk about the simplicity of this cake. It really is the easiest cake you'll ever make. Simply combine a Perfect Size for 1 packet and 3 tablespoons of your favorite liquid (milk is the best, just sayin') in an 8-oz coffee mug and stir until smooth. In about one minute, you have a warm, delicious treat just for you!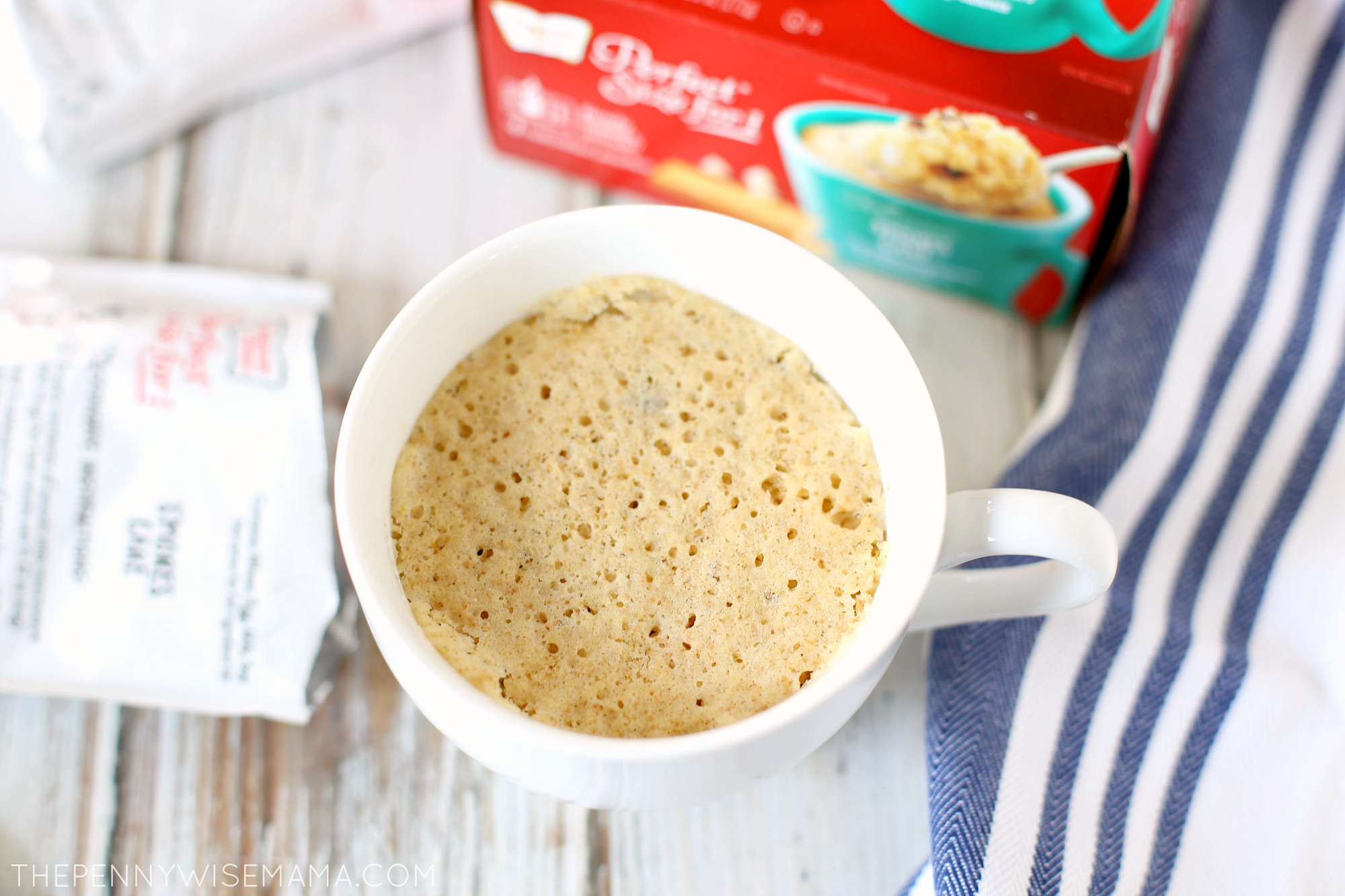 Freshly baked without heating your oven. Check.
Decadently delicious and ready in about a minute. Yes.
18 varieties each using only simple ingredients. Absolutely.
It's hard to believe, but so easy to love.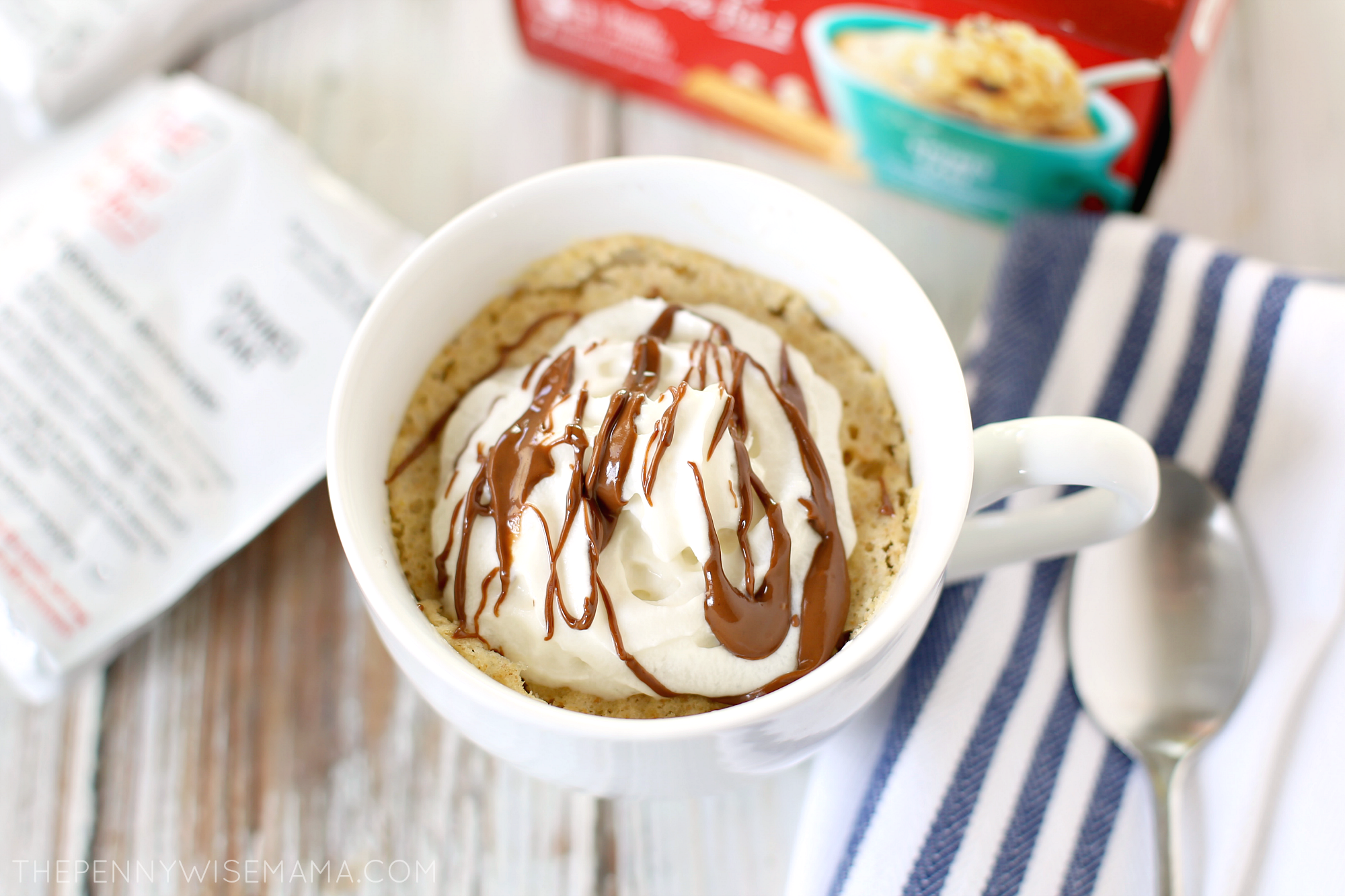 Enjoy your cake as-is or top with chocolate chips, nuts, fruit, chocolate syrup, whipped cream, ice cream…whatever your heart desires! I topped my S'mores Cake with whipped cream and chocolate sauce and it was amazing! A little tip — if you don't have chocolate sauce on hand, you can melt chocolate chips or a chocolate bar until smooth and pour over the top of your cake. So simple and so yummy!
Perfect Size for 1 from Duncan Hines is perfection in a coffee mug. Visit the Duncan Hines website to learn more and to find the product in a store near you.
Perfect Size for 1 Twitter Party
It's time to party! Join us for a "virtual cake break" on 5/10 at 2 PM ET for fun and prizes. Follow @RealDuncanHines and tweet using the hashtag #PerfectSizefor1. Be one of the first 300 people to RSVP and get a free sample! Hope to see you there!
Click here to RSVP to the Perfect Size for 1 Twitter Party
Have you tried Duncan Hines Perfect Size for 1? Which flavor is your favorite?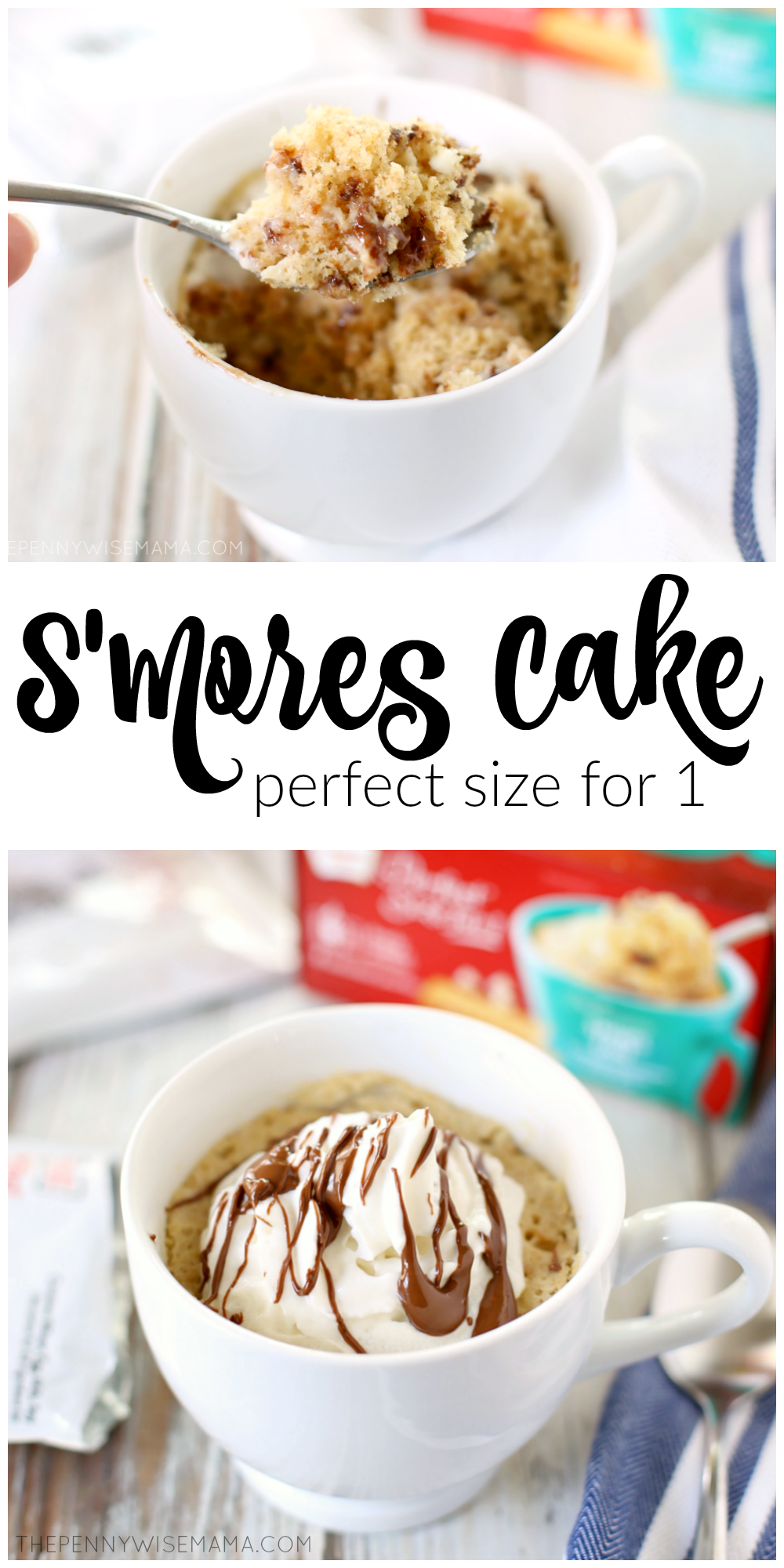 This post is brought to you by Duncan Hines and The Motherhood. All opinions are my own.