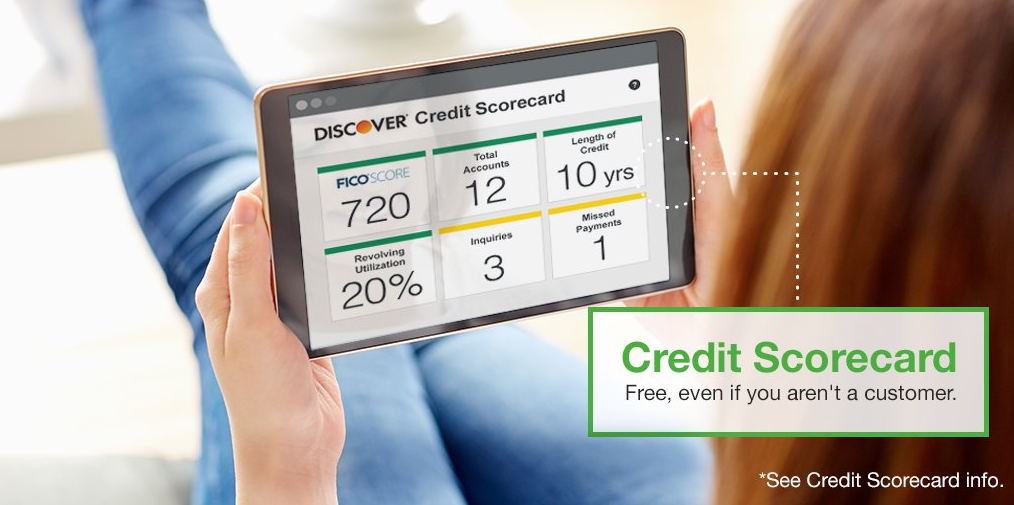 Today let's talk a little bit about FICO®. Yes, the four letter word that starts with an "F." If it's not already a part of your regular vocabulary, it needs to be. Whether you are just starting the search for a new place to call home, or the car of your dreams is already sitting in your garage, your FICO® Score matters. With Discover's new Credit Scorecard it is easier than ever to stay up to date with your FICO® Credit Score.
4 Reasons to Start Using Credit Scorecard
Free for Everyone – Discover is the first and only credit card issuer to give everyone — not just cardmembers — access to their FICO® Credit Score for free with the launch of Credit Scorecard. Best of all, it won't ding your credit.
Understand Your Credit Score – You probably know that making a late payment will affect your credit, but by how much? Payment history determines roughly 35% of your overall FICO® Score, while total inquiries and number of open accounts only represent 20% combined. That's why it's so important to never be late. With Credit Scorecard, you'll see what's helping and what's hurting your credit score so that you can work to improve it.

Improve Your Credit Score – Your credit score can make you and it can also break you. Buying cars, houses, businesses or even major appliances fall back on your credit score. In fact, FICO® Credit Scores are used by 90% of the top lenders. The higher your score, the more likely lenders will do business with you.
A new survey from Discover found:
61% of people who checked their credit score in the last year said that doing so helped improve their credit behavior – such as paying bills on time, paying down loans and maintaining low credit card balances.
60% of those that checked it within the last year saw their score improve.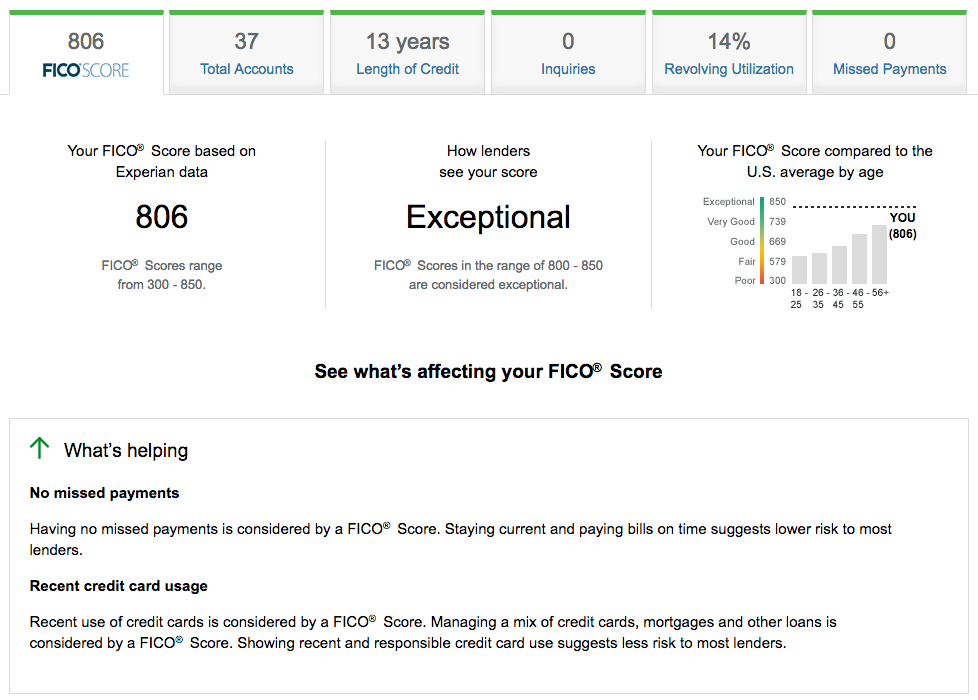 With Credit Scorecard, you can get your personalized credit profile, FICO® Credit Score and a detailed breakdown of your score to help you better understand your credit.
Access Helpful Resources – Credit Scorecard is loaded with articles and resources to help you improve your financial health. From credit card tips to credit myths, Discover is ready to educate you on these important financial topics.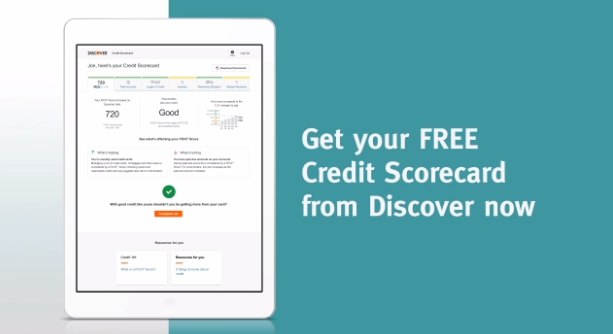 Credit Scorecard is the latest example of Discover's commitment to educating consumers about financial health. In 2013, Discover became the first issuer to offer FICO® Credit Scores to cardmembers on their monthly statements and online. And last summer, Discover introduced a feature that enables cardmembers to track their recent FICO® Credit Scores.
No matter your current FICO® situation, Discover has the tools and resources to help. Get your free FICO® Credit Score from Credit Scorecard today!
I wrote this post as part of the Discover Preferred Blogger Program. All opinions are my own.