This post was sponsored by Vera Wang Fragrances as part of an Activation for Influence Central. I received complimentary products to facilitate my review.
As a mom, it's easy to get caught up in the day-to-day life of raising kids and forget to pamper yourself. I'm not sure if it's a mom thing or if it's the society we live in, but it's hard not to feel guilty if you put yourself first sometimes. That needs to change! It's important to feel beautiful in your own skin and that means pampering yourself every now and then. While true beauty comes from within, I know I always feel more confident and beautiful when I put makeup on, curl my hair and spritz on one of my favorite perfumes.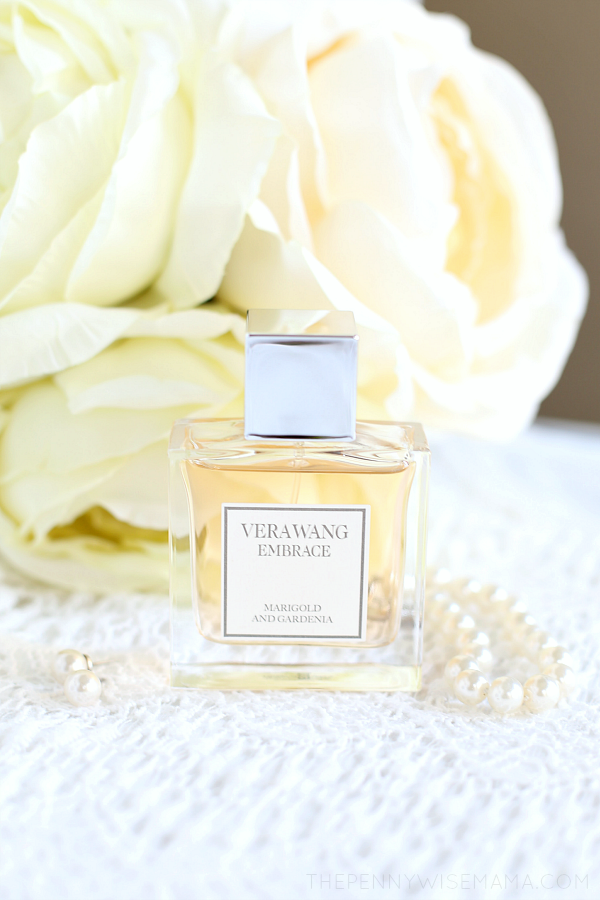 There's just something about perfume that can make you feel confident, beautiful and desirable in your own skin. We all have favorite — you know, the one that makes your day feel brighter as soon as you put it on. I recently discovered Vera Wang Embrace Marigold and Gardenia, the newest member of the Vera Wang Embrace Collection, and it has become my new favorite. I am so in LOVE with it! From the moment I first put it on, I was in heaven. It smells so good!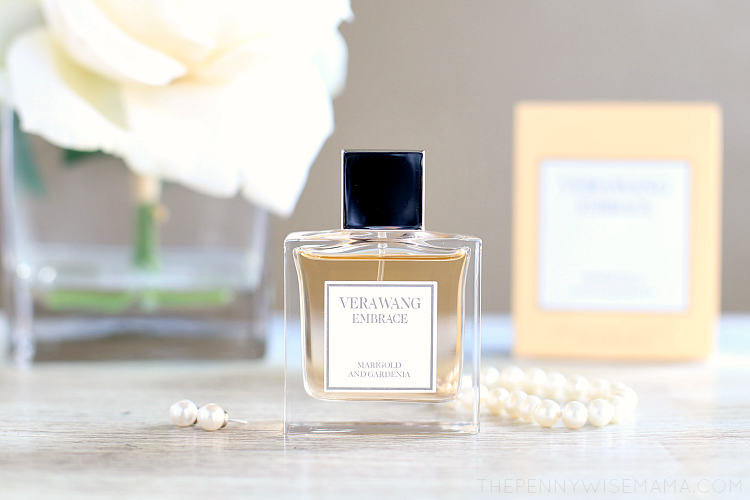 Vera Wang Embrace Marigold and Gardenia is a beautiful, dreamy fragrance that is both fruity and floral — perfect for any season. I have been wearing it during the day and at night and I really like that it's not overpowering. It goes on light but lasts a long time, unlike a lot of other perfumes. It makes me feel confident and pretty, and instantly puts a smile on my face when I wear it. Another plus is my husband loves it. Every time I wear it, he asks if it's my new Vera Wang perfume. You know it's a keeper when both you and your significant other can't get enough of it!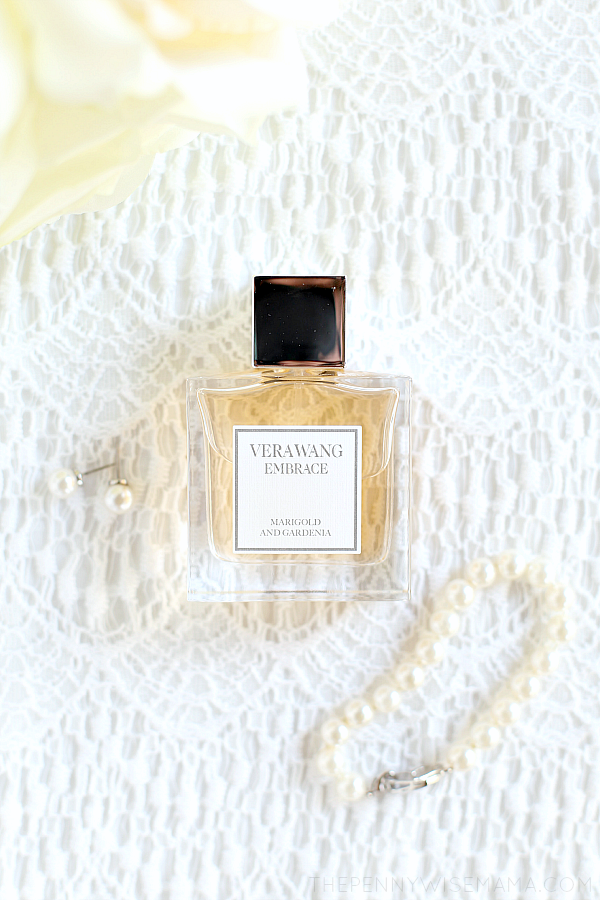 If you are looking for a new fragrance to add to your collection, I would highly recommend trying the new Vera Wang Embrace Marigold and Gardenia fragrance. It is available for purchase in-store and online at Kohl's for just $29.99. At that price, you don't have to feel guilty about wearing it every day. It's definitely one fragrance I will be permanently adding to my collection!
Vera Wang Embrace Collection Giveaway
Enter for a chance to win one of 10 Vera Wang fragrance collections (ARV $75). This includes all 4 of the following Vera Wang fragrances:
Green Tea & Pear Blossom
Rose & Vanilla
Periwinkle & Iris
Marigold & Gardenia
Use the entry form below to enter. Giveaway ends July 12, 2016. Good luck!