As my teen son has gotten older, he's become more difficult to shop for. Instead of toys and games, all he really wants for Christmas are clothes and shoes. While that seems easy, it's actually not. He's so picky about what he likes, and at the end of the day, it just seems boring to buy him clothes. The mom in me wants to get him something really cool and unique. I recently discovered Fender Play and I think it's going to make the perfect gift!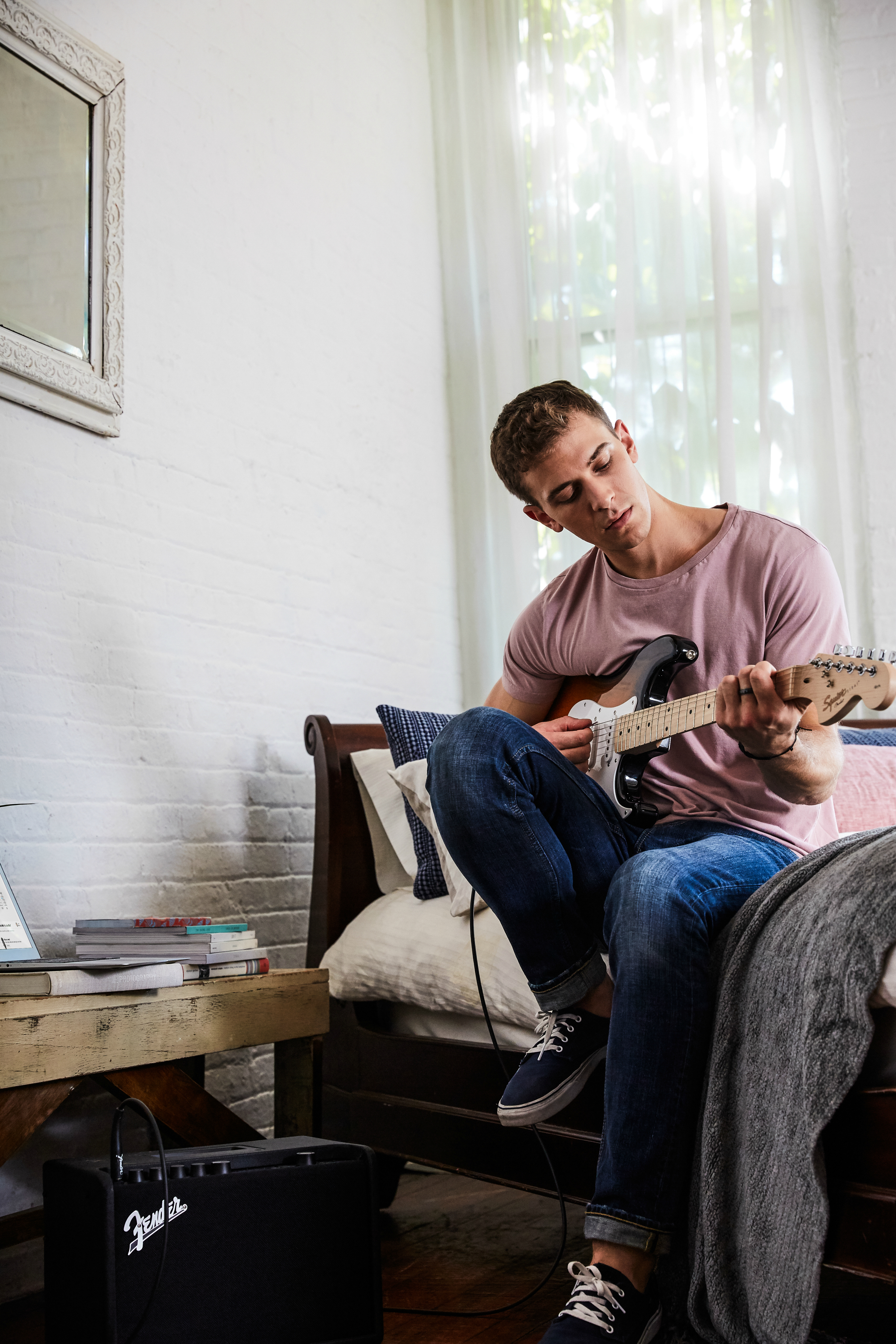 My son loves music and has mentioned many times how much he would love to learn how to play the guitar. Between a busy school and sports schedule, he's never found the time for lessons. With Fender Play, he will be able to learn how to play the guitar at home at a time that works best for him.
Why Fender Play?
Fender Play is guitar-learning platform that allows you to take guitar lessons from virtually anywhere. Instructor-led lessons are taught via short 10-12 minute videos that you can watch online or via the mobile app.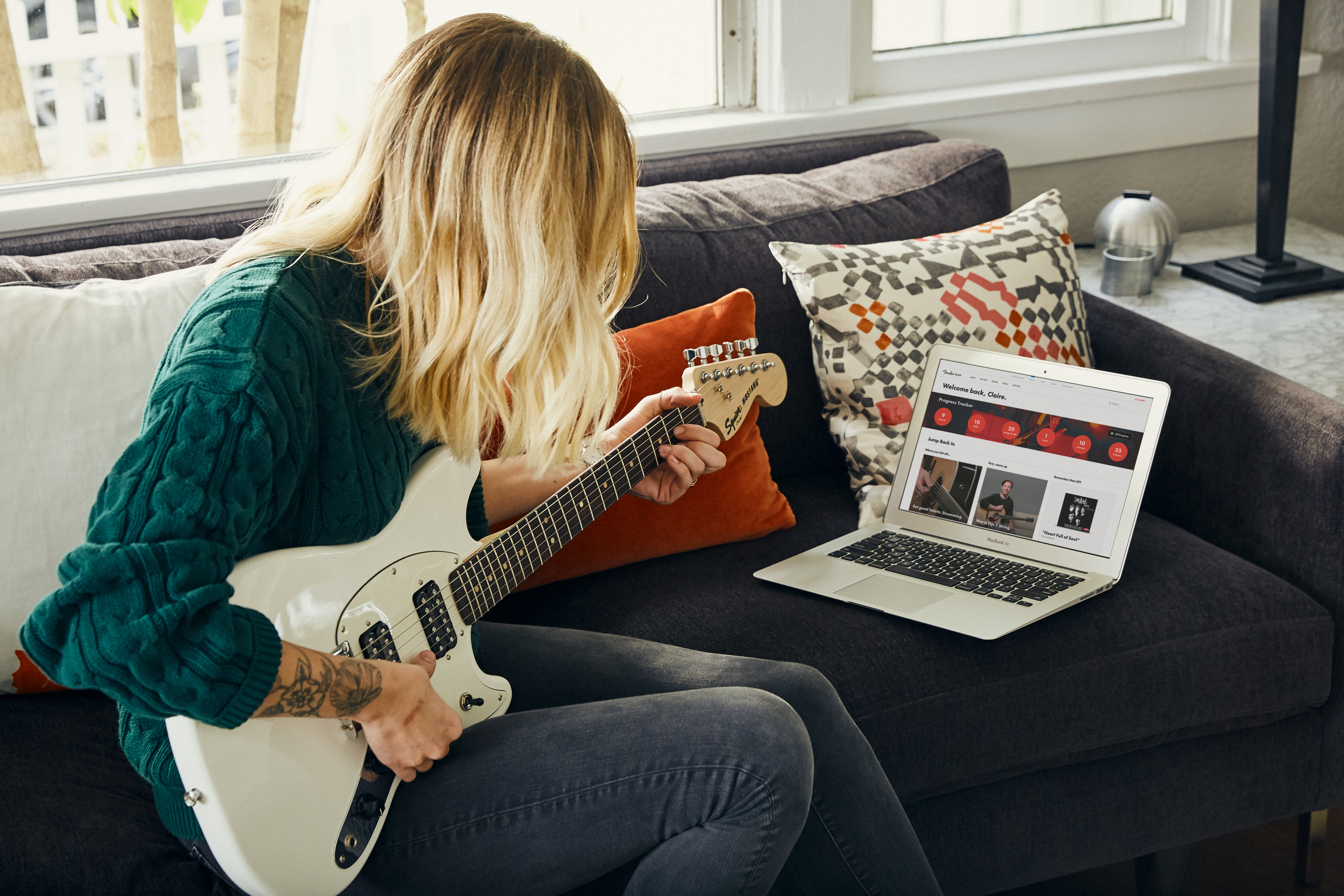 Fender Play uses the "Hear It, Learn It, Play It" approach by breaking guitar song lessons into easy-to-learn, bite-size nuggets. This structured approach is something you may not find in free YouTube videos.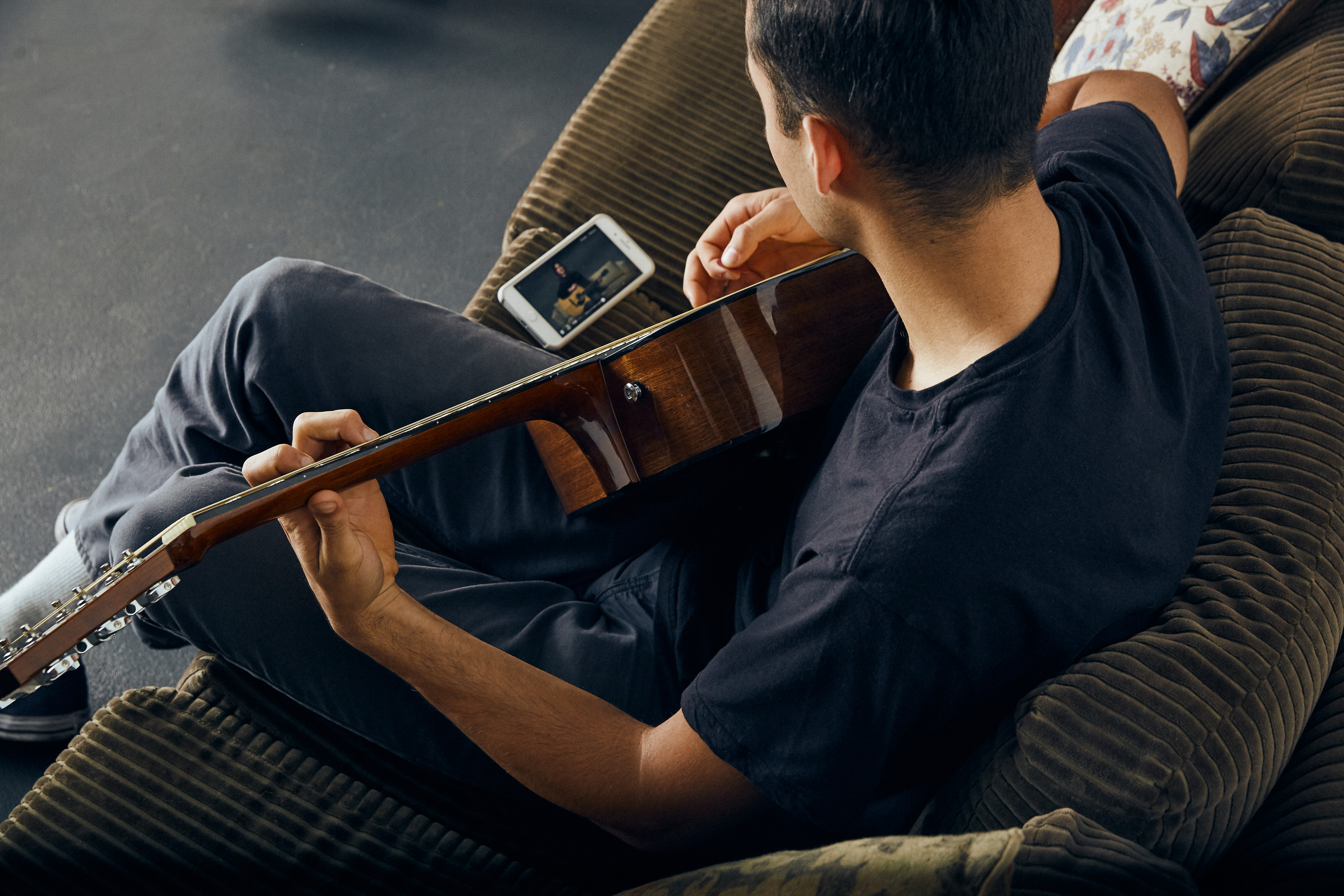 Opposed to theory based learning focused on scale, Fender Play uses a song-first approach to learning basics and then chords and rifts. Fender Play also shows progress tracking to keep you inspired and motivated. No other major brand offers online guitar lessons like this!
Click here to sign up for a 30-day free trial or to gift 6 or 12 months of FREE lessons!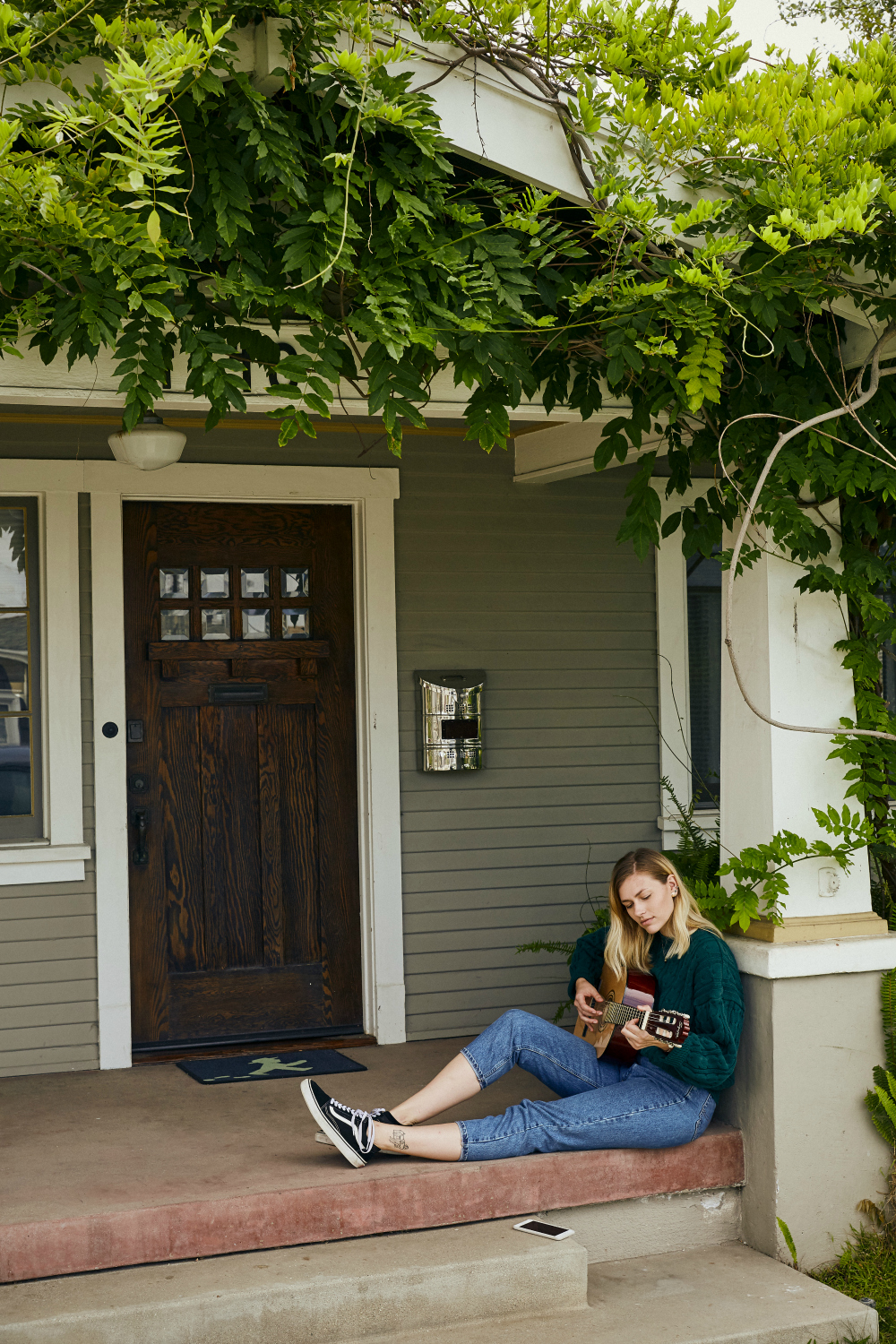 Benefits of Learning Guitar
I'm sure you've probably heard or know firsthand, how beneficial it is to learn how to play an instrument. Besides the challenge of learning a new skill, there are many benefits to learning how to play the guitar for adults and kids alike. Here are just a handful of benefits:
Can Sharpen Your Mind
Boost Concentration
Enhance Your Capacity for Overall Learning & Emotional Intelligence
It's Fun!
If you or someone you love has always wanted to learn how to play the guitar, Fender Play would make an awesome holiday gift! Visit the Fender Play website to learn more and to gift 6 or 12 months of FREE lessons!